Simple homemade dishes do not have to be prepared year after year in the usual shapes and sizes. It's easy to diversify the menu – cook cheesecakes in the form of cubes. Your children will be delighted! You can build a tower or a garage out of cubes and quietly eat it. We assure you that their mood and subsequent success depend on what and how your loved ones have breakfast.
Cheesecakes are prepared according to a traditional recipe, but with a little surprise inside. This is a piece of banana, which can be replaced with a slice of chocolate or tangerine at your request. As a thickener, I recommend using semolina semolina from durum wheat. Choose dry fat grainy cottage cheese and homemade eggs. The amount of sugar in the recipe should be minimal, then it is better to sprinkle the finished products with powdered sugar or sprinkle with honey. Remember that sugar turns into syrup when heated and can change the complex shape of your products.
Ingredients:
Cottage cheese – 250 g.
Egg – 1 pc.
Sugar – 1 dl.
Salt – 1 pinch.
Semolina – 1.5 tbsp. l.
Flour – 1.5 tbsp. l. + 2 tbsp. l. for shaping and dressing.
Banana – 1 pc.
Vegetable oil – 2 tbsp. l.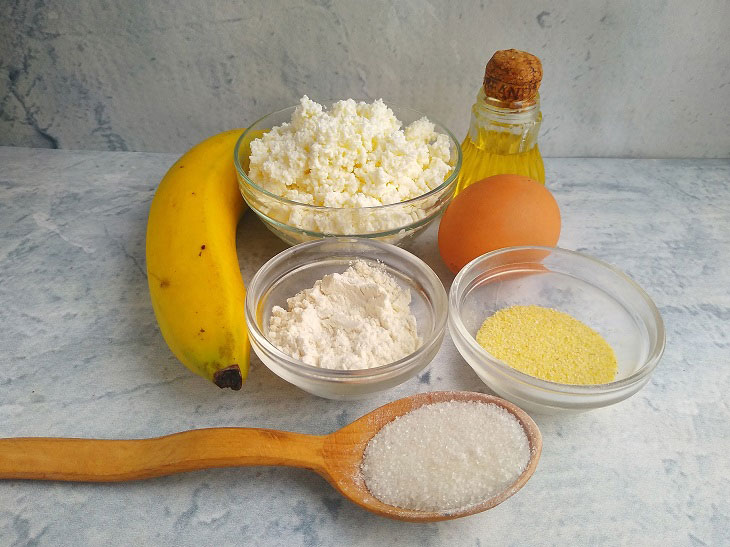 Cooking:
1. Put cottage cheese, salt and sugar into a bowl for kneading dough. Grind the mass with a potato masher.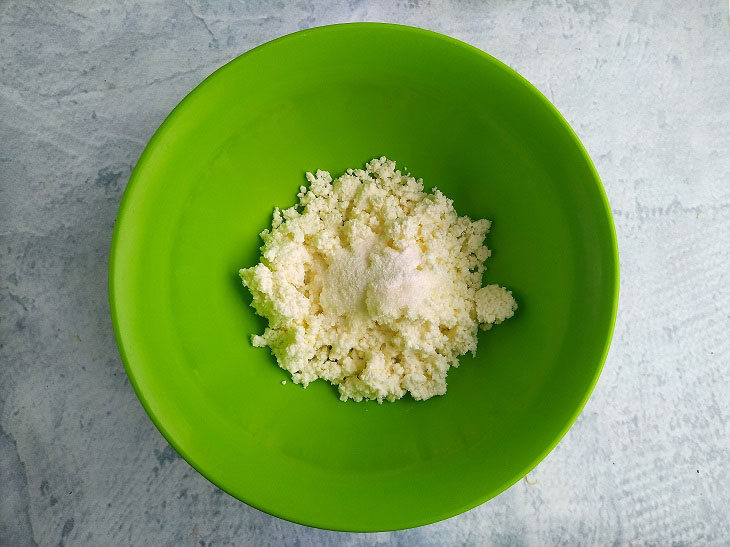 2. Enter the egg, mix until smooth.
3. Add semolina, mix. Leave the mass for 15 minutes to swell semolina. Pour the sifted flour, mix the dough.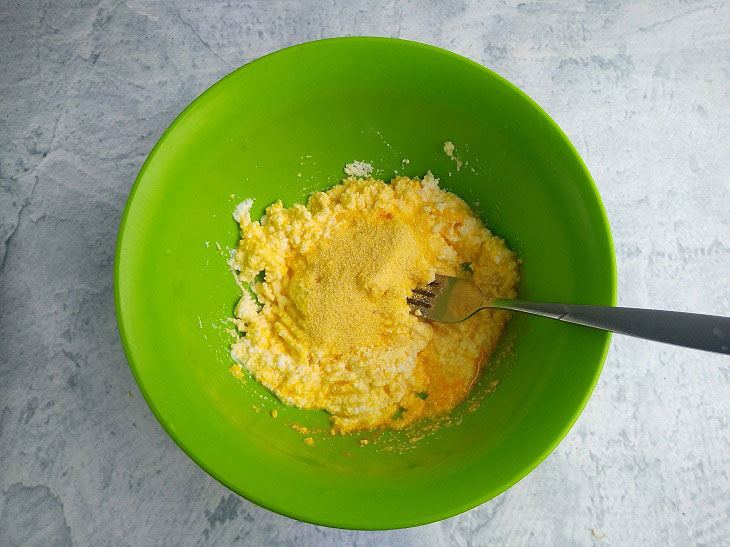 4. Peel the banana and cut into small pieces.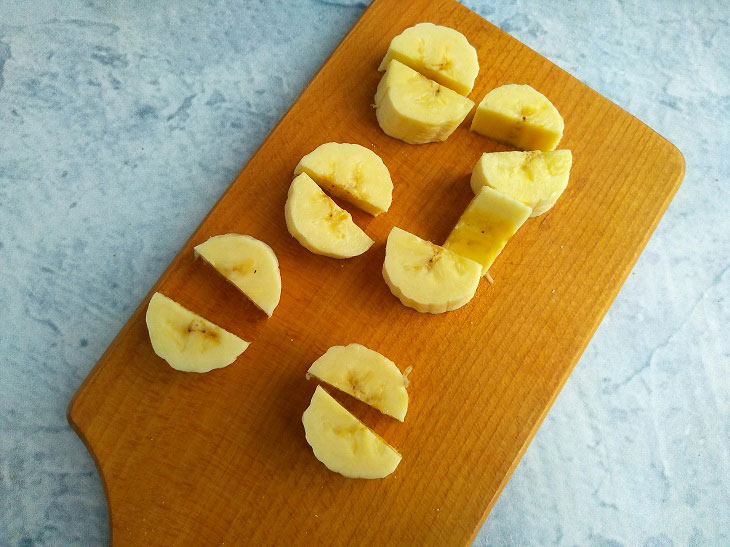 5. Form a small ball from the dough. Sprinkle a little flour on the board, put the ball flatten it into a cake. Lay the banana in the center.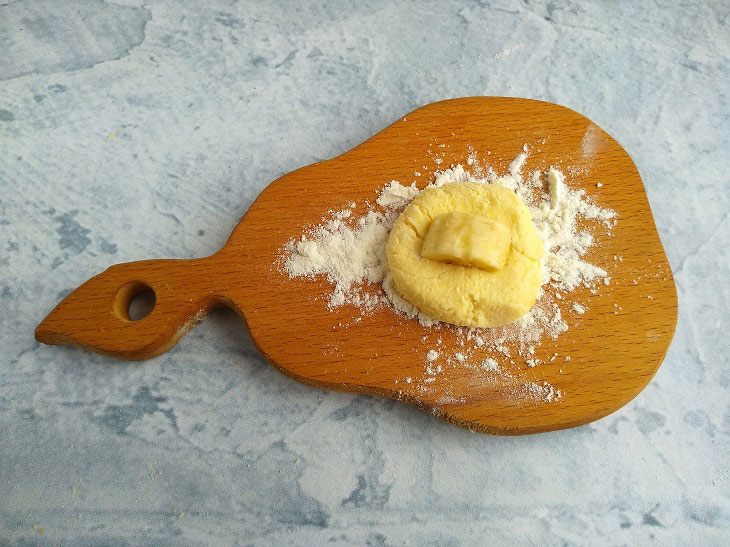 6. Connect the edges, and form a cube. Brush off excess flour.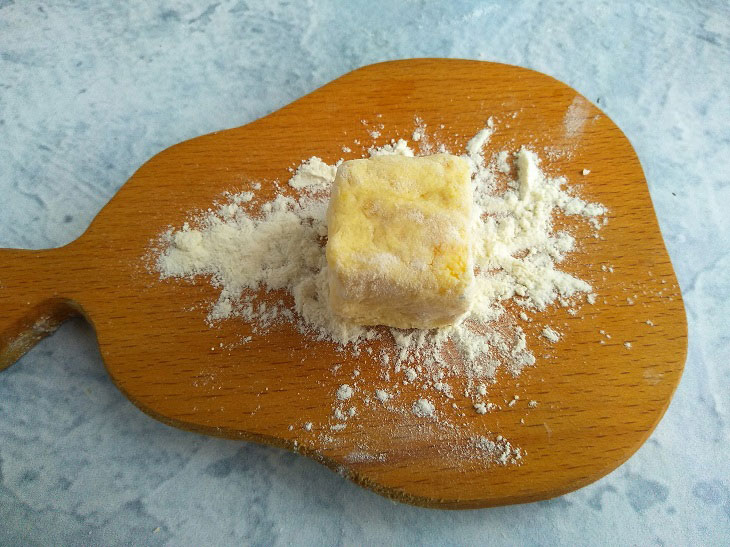 7. Heat the pan, grease it with vegetable oil. Lay out the cubes, and fry each side over low heat until half cooked, while correcting the curved surfaces with a spatula.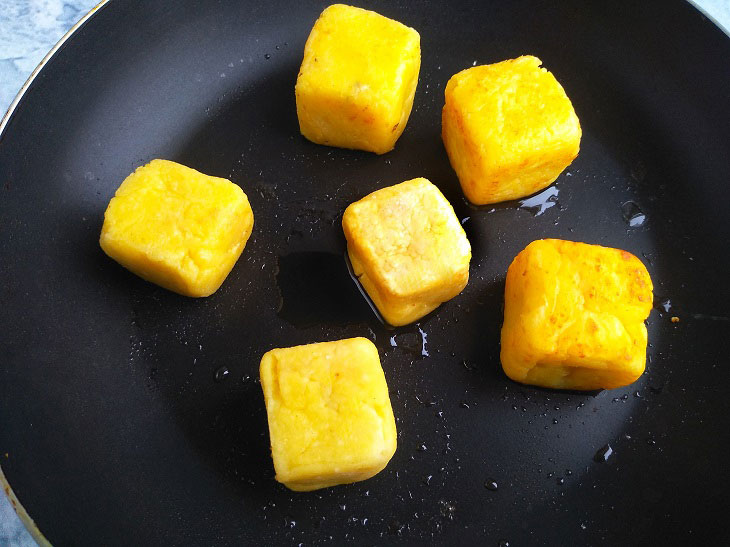 8. After that, increase the heat to medium and fry the cheesecakes until cooked on each side.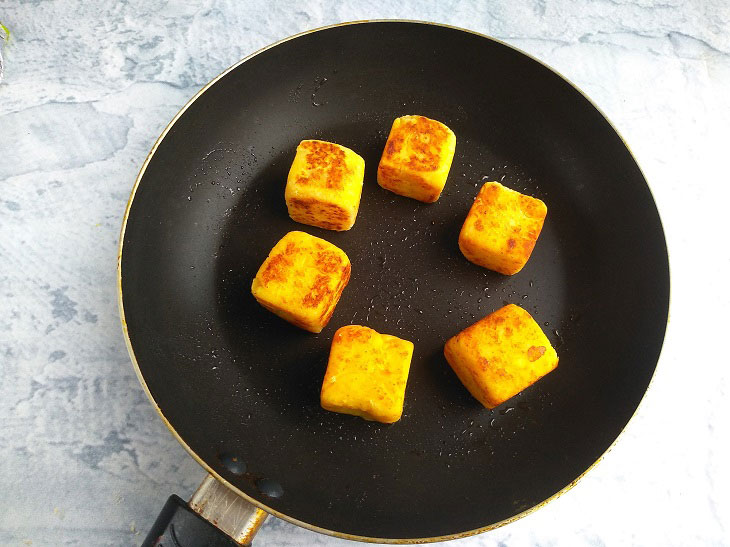 9. Place finished products on a serving plate, add fresh fruits and berries.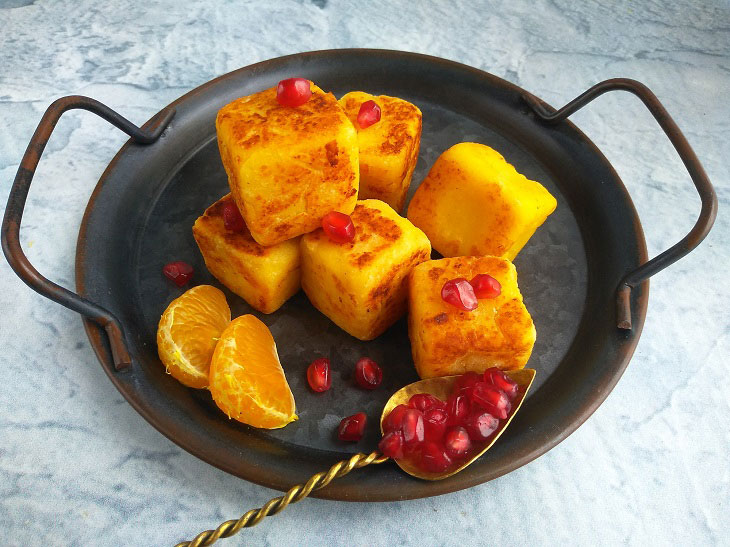 Cheesecakes can be sprinkled with honey, served with sour cream and the remaining fried bananas.
Cheesecake cubes with banana filling are a great healthy breakfast for you and your family. The products are delicious hot and cold, they can be taken with you on the road or to work for a snack.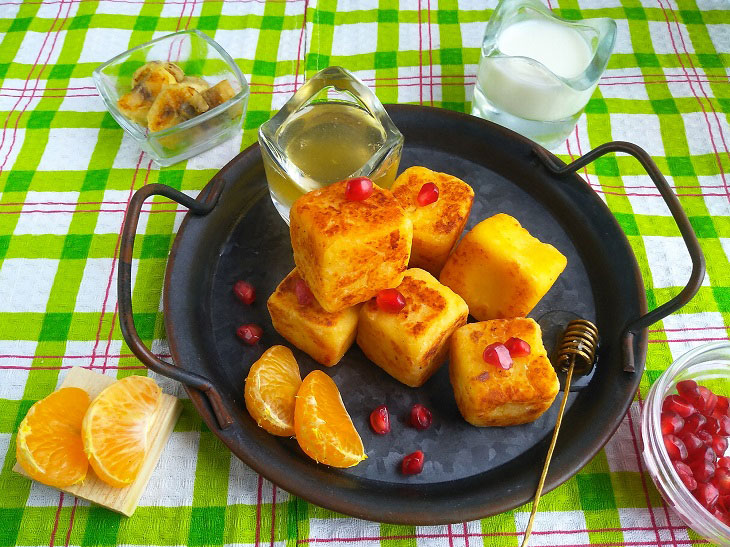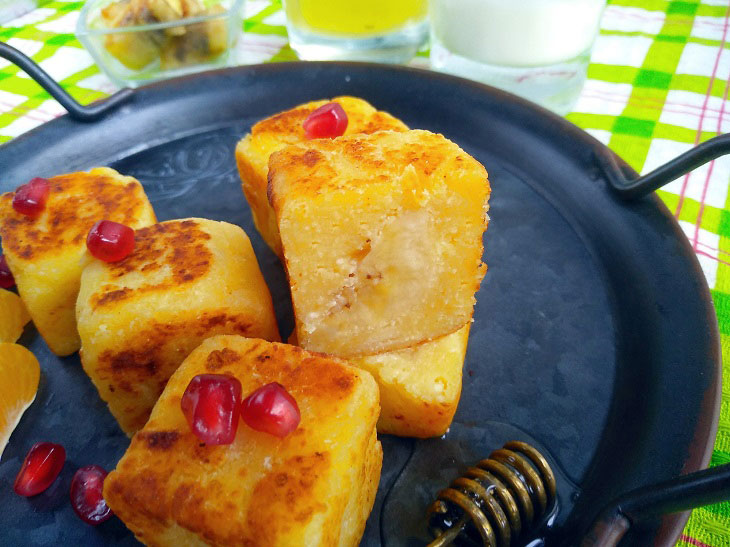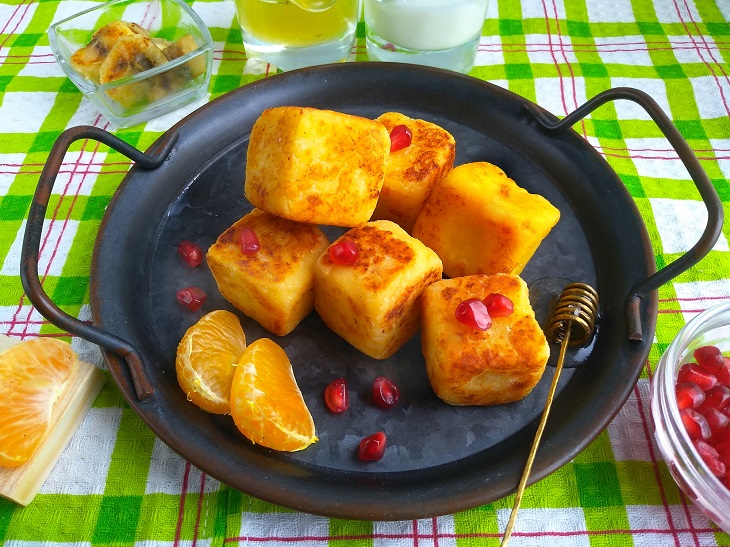 Bon appetit!