Prepare such an appetizer for a festive event, it will turn out bright and spicy. All components are very affordable and budget, but in the end everything looks very dignified and rich.
The appetizer can be served on its own or combined with any dishes – meat or vegetable. If you like to decorate the festive table, then this recipe will definitely come in handy for you. Cold appetizers are an indispensable attribute of any celebration, so housewives always want to supplement the menu with similar recipes.
Ingredients:
Chicken eggs – 2 pcs.
Processed cheese – 100 g.
Garlic – 1-2 cloves.
Processed cheese plates – 60 g.
Mayonnaise – 80 g.
Sweet red pepper – 30 g.
Greens for decoration – 3-4 g.
Salt, black pepper – to taste.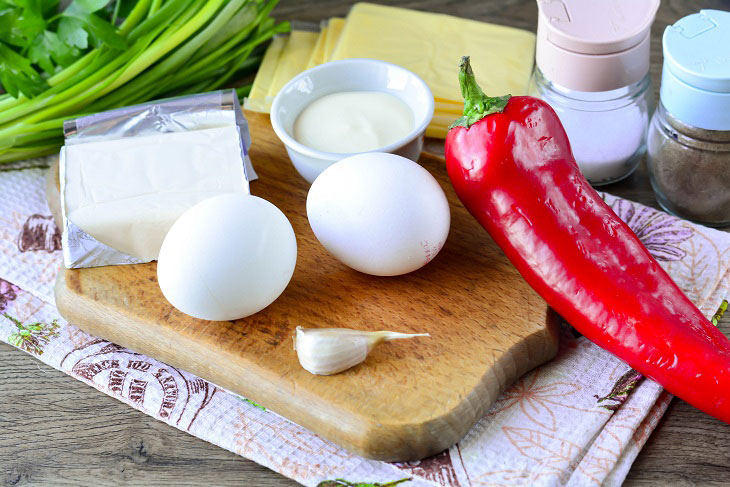 How to cook:
1. Prepare the filling for the dish – grate ordinary processed cheese through a fine grater – choose tasty and high-quality cheese. Place the grated cheese in a mixing bowl.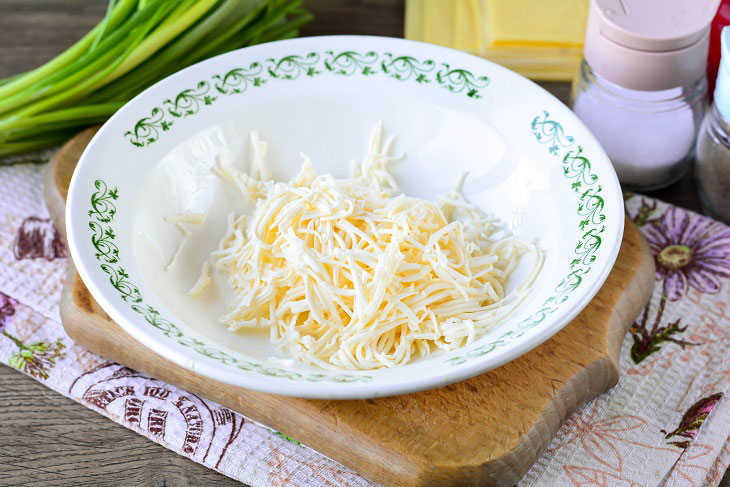 2. Peel the hard-boiled eggs and grate them on a fine grater, add to the cheese.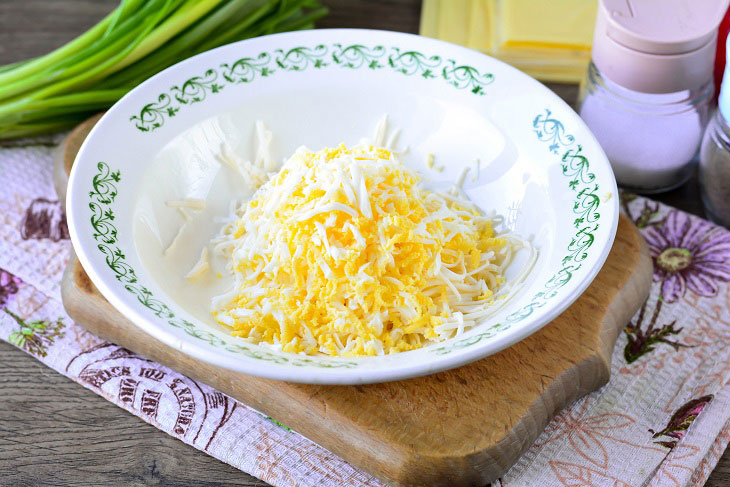 3. Squeeze the garlic cloves through a press and add to the filling.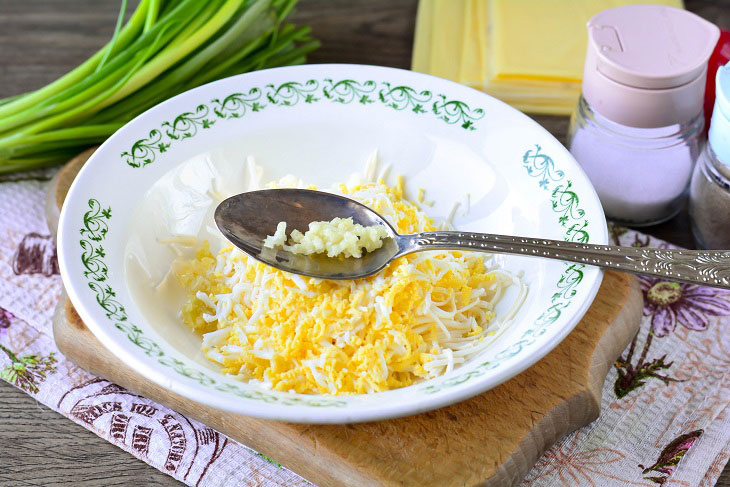 4. Add mayonnaise to the filling.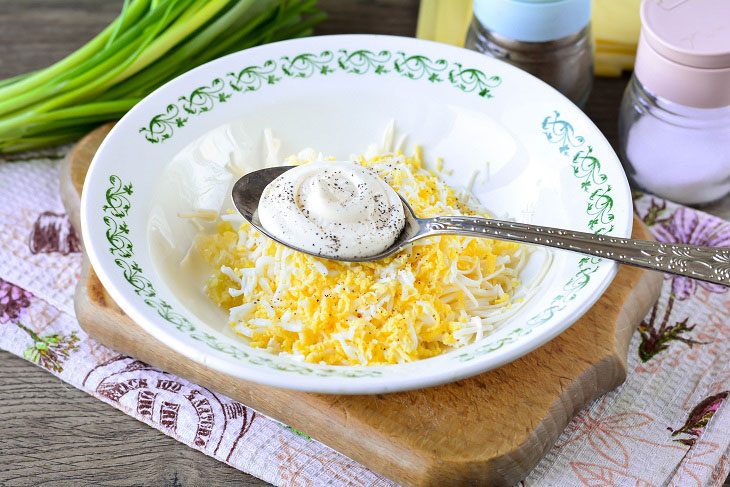 5. Stir, add salt and black pepper to taste. The filling should be juicy and spicy.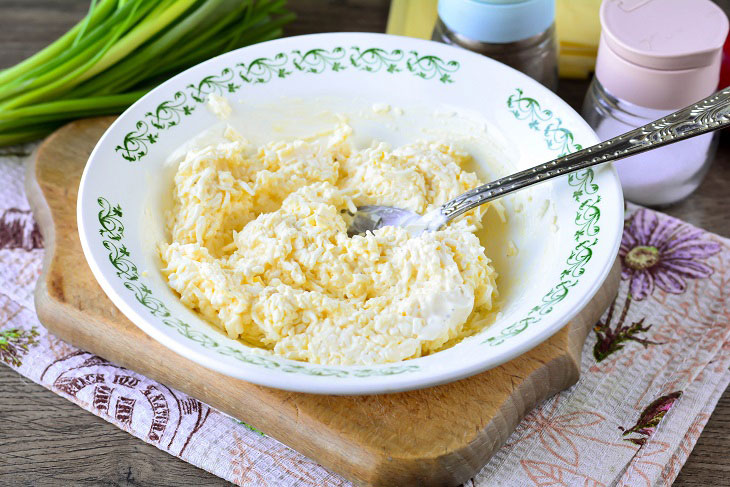 6. Remove the processed cheese plates from the package, put the cheese on the board, distribute the filling.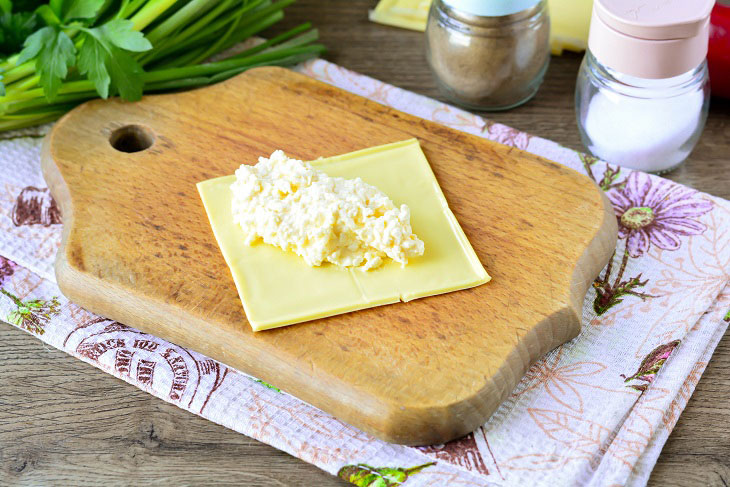 7. Roll the cheese in the shape of a calla, blind the edges, the cheese will stick perfectly to the filling.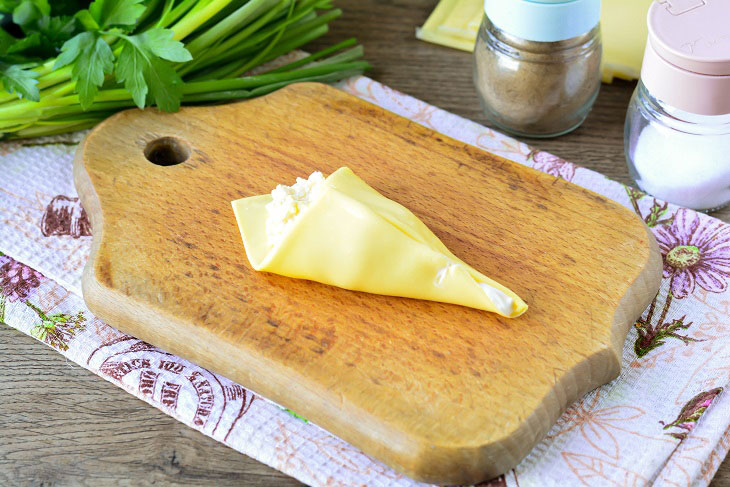 8. Cut thin strips of sweet pepper – these will be the stamens for the flowers. Insert bell peppers into callas. Instead of red pepper, you can alternatively use carrots – raw or boiled.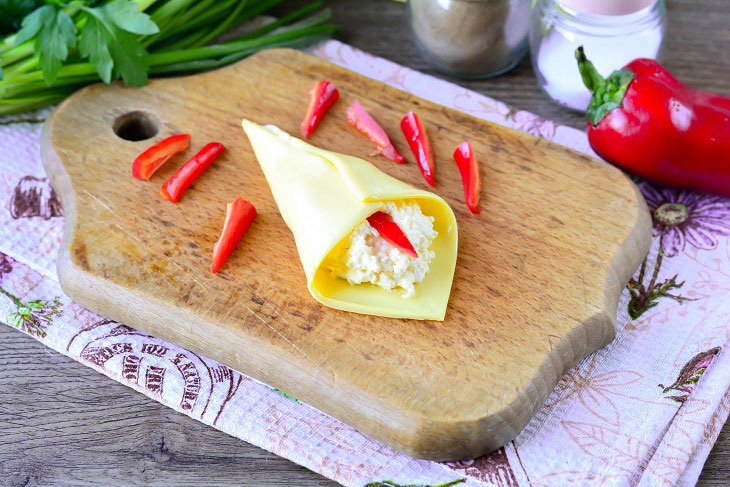 9. Put the callas on a plate, decorate with greens to make a bouquet. For decoration, use green onions, a little parsley and dill.
Put the appetizer in the refrigerator for a while, and then serve it to the table when the guests are at the table.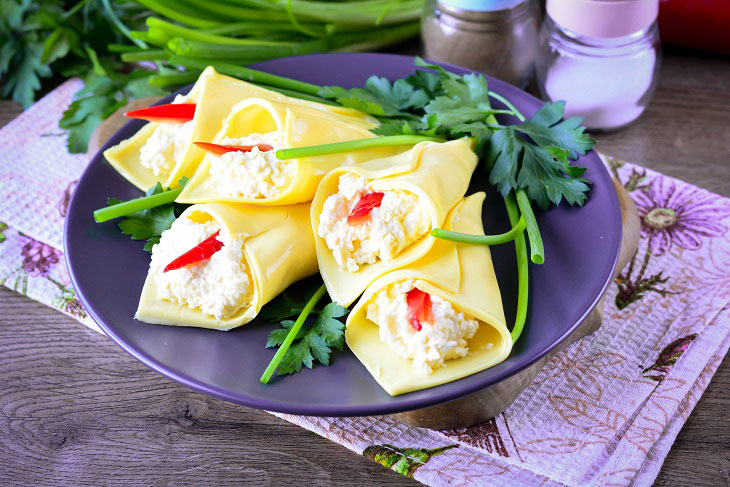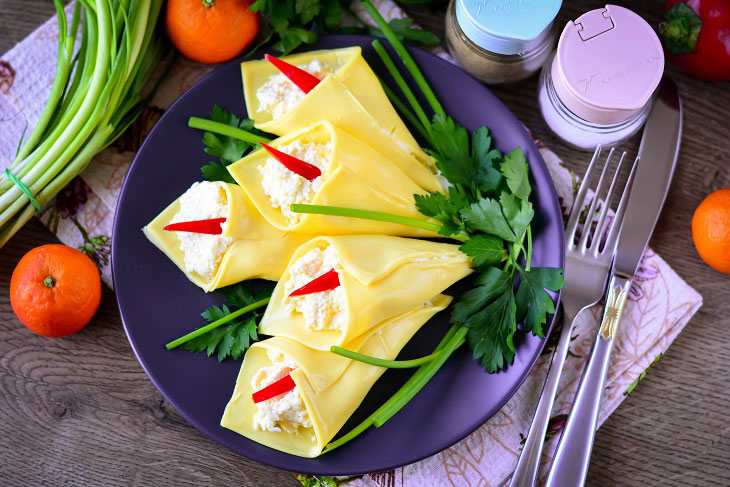 Bon appetit!