Tomato Appetizer "Lecho Vice Versa" is a delicious dish for every day from seasonal vegetables. Why such a name? Yes, it's very simple. Lecho are, as a rule, slices of bell pepper cooked in tomato sauce. And in our appetizer, on the contrary, tomatoes are filled with sweet pepper sauce.
Spicy garlic and fragrant dill are perfectly combined with the above juicy duet. The link is sunflower oil. Sweet paprika, salt, sugar and freshly ground black pepper are used as seasonings.
Ingredients:
Tomatoes – 700 g.
Sweet red pepper – 1 large pod.
Garlic – 3 cloves.
Dill greens – 1 small bunch.
Sunflower oil – 4 tbsp. l.
Sweet paprika – 1 tsp
Freshly ground black pepper – to taste.
Salt – 1 tsp without a slide.
Sugar – 2 tsp without a slide.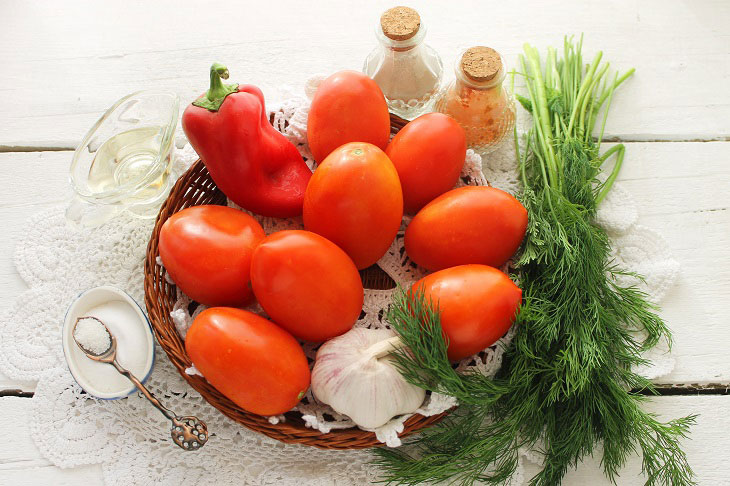 Cooking time: 30 minutes. Servings Per Container: 3.
How to cook:
1. First, start preparing the dressing.
Wash sweet pepper. Cut the pod in half lengthwise, clean out the seeds and remove the stalk. Cut the pulp into large pieces.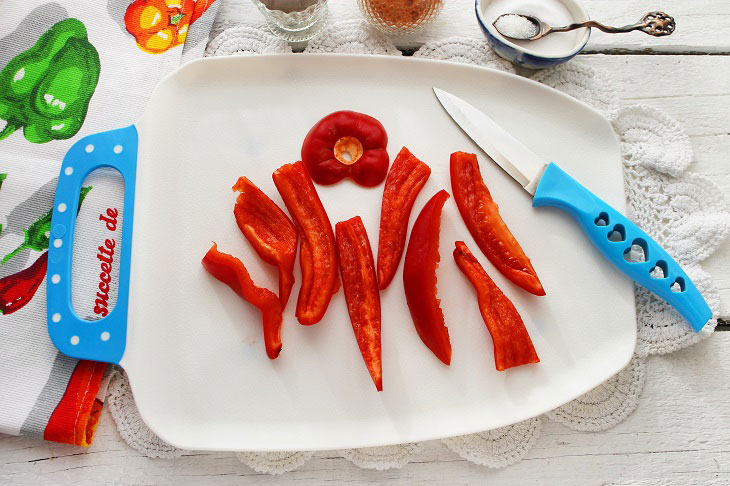 2. Peel and rinse the garlic cloves.
Place the peppers and garlic in a blender.
3. Chop vegetables.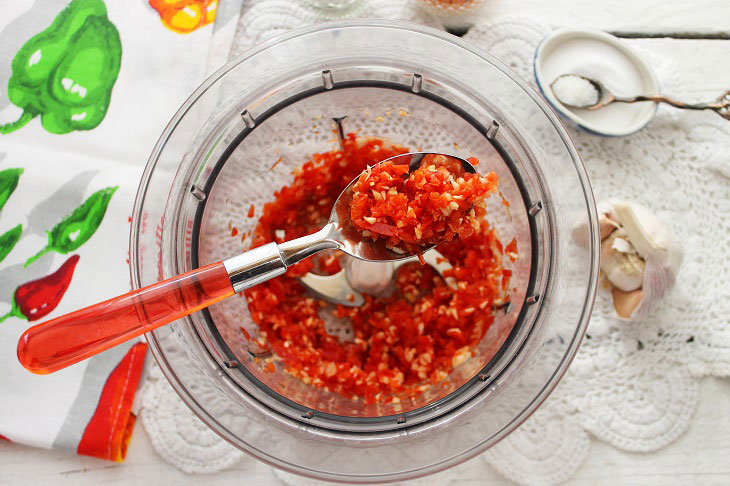 4. Pour sunflower oil into the blender bowl to the chopped pepper and garlic.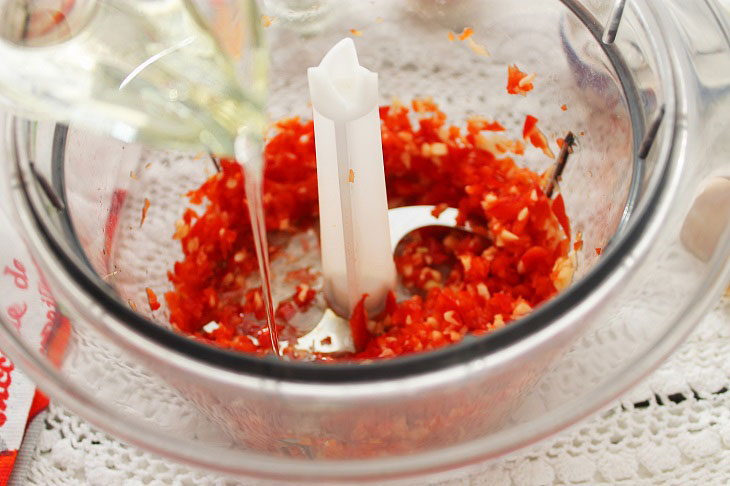 5. Punch again. You should get a homogeneous mass. Pour it into a bowl.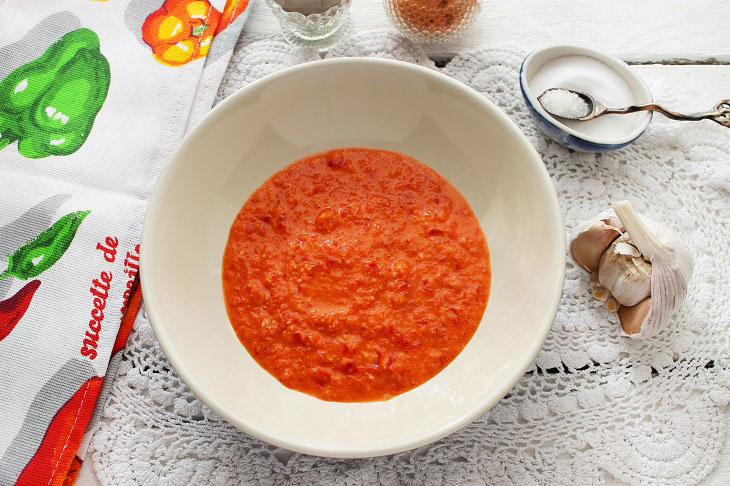 6. Salt and pepper. Season with paprika and black pepper. Mix thoroughly.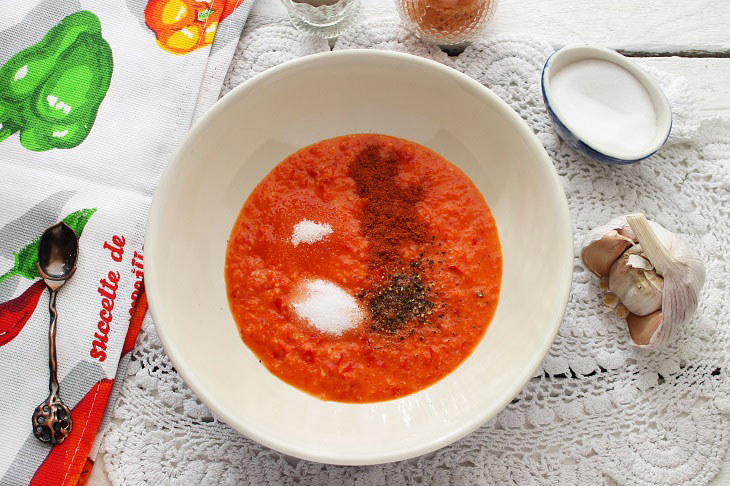 7. Refueling is ready.
Wash the tomatoes. Cut each tomato into 4 parts, after cutting out the stem.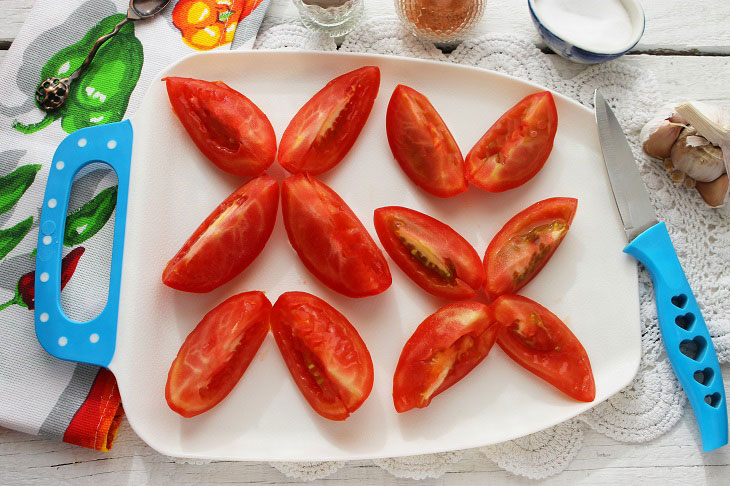 8. Put the tomato slices in a bowl and add the dressing.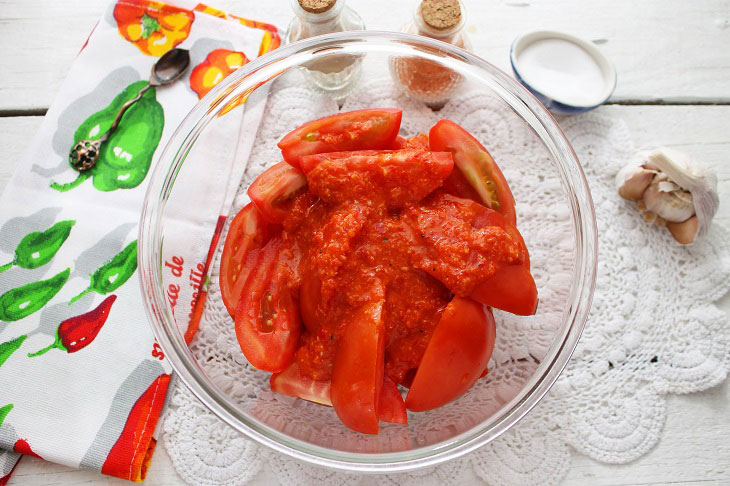 9. Rinse the dill, shake off the water and chop finely. Add the greens to the bowl with the tomatoes. Stir gently.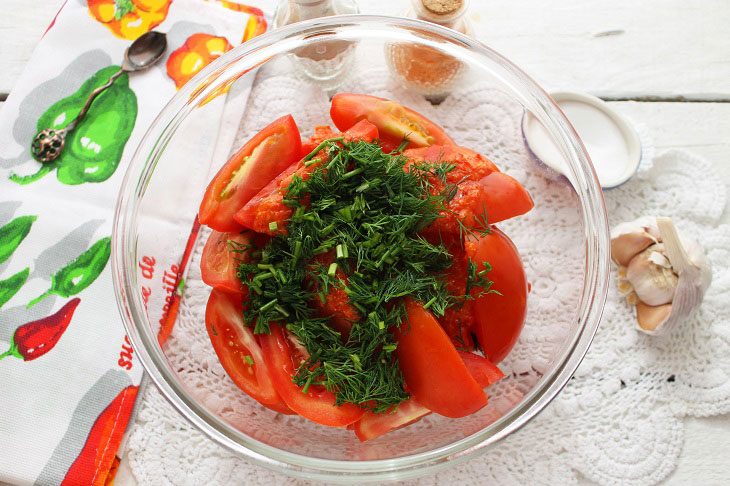 10. Tighten the bowl with cling film and refrigerate for 1.5-2 hours. Then you can serve.
Appetizer of tomatoes "Lecho on the contrary" goes well with boiled potatoes, pasta, boiled rice. In addition, this appetizer will be a great addition to meat dishes.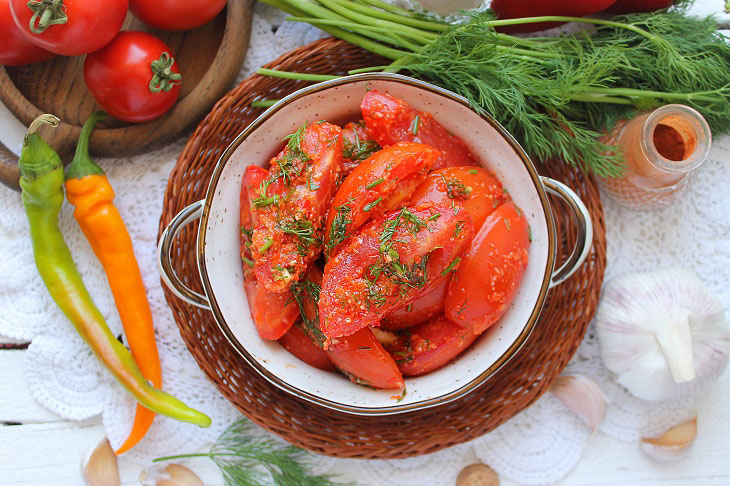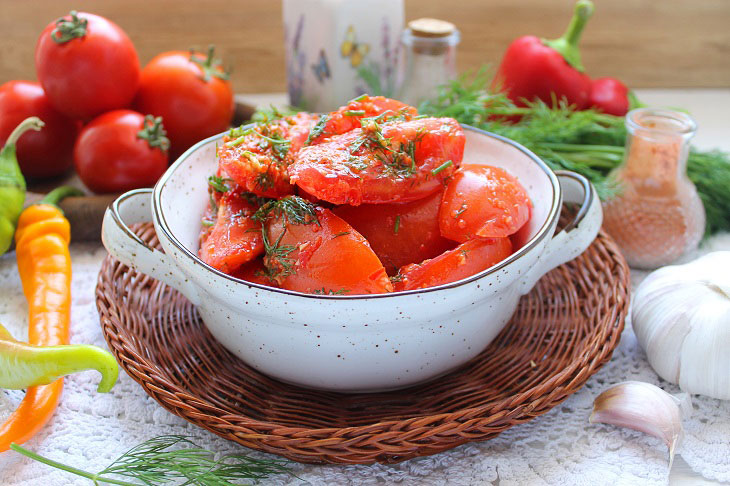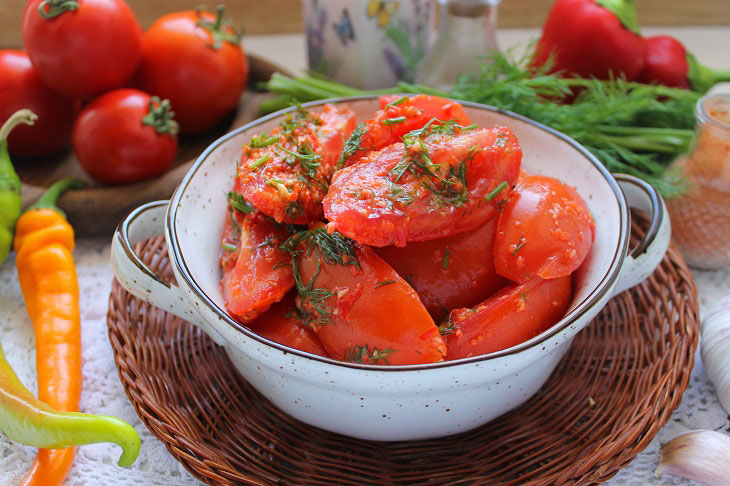 Enjoy your meal!