"Quick Fur Coat" is a snack that can be prepared very easily. To taste, it resembles the classic Shuba salad, only it looks more impressive, portioned and attractive.
For cooking, you can use home-cured herring or buy it ready-made at any grocery store. It is better to take chicken eggs at home, beets must first be baked in the oven, well, and carrots should be boiled. You can also use ingredients such as potatoes and onions. These ingredients were not used in this recipe.
You can serve the ready-made appetizer "Quick Fur Coat" to the table immediately after its preparation. This is its main advantage over the classic salad, since it definitely needs to stand for at least a couple of hours in the refrigerator for soaking.
Ingredients:
Eggs – 2 pcs.
Herring – 1-2 pieces.
Carrot – 1 pc.
Beets – 1-2 pcs.
Mayonnaise – 1 tbsp. l.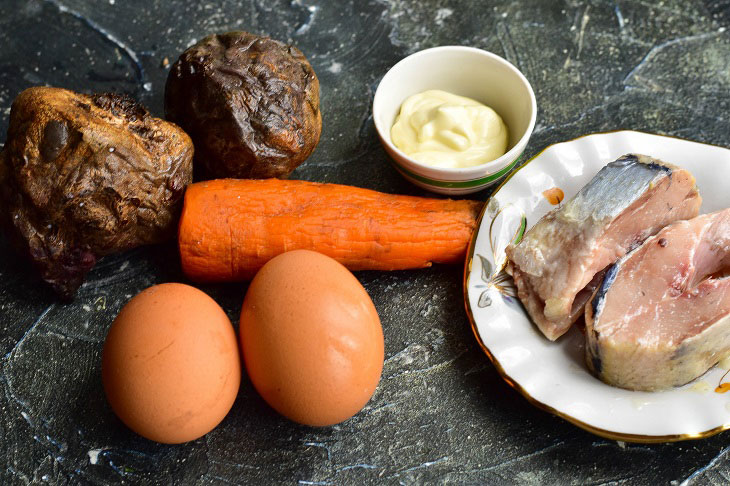 How to cook:
1. Send the beets to the oven for 1 hour 10 minutes, setting the temperature to 190 degrees. Boil carrots and eggs. Peel the eggs, cut them very carefully in half.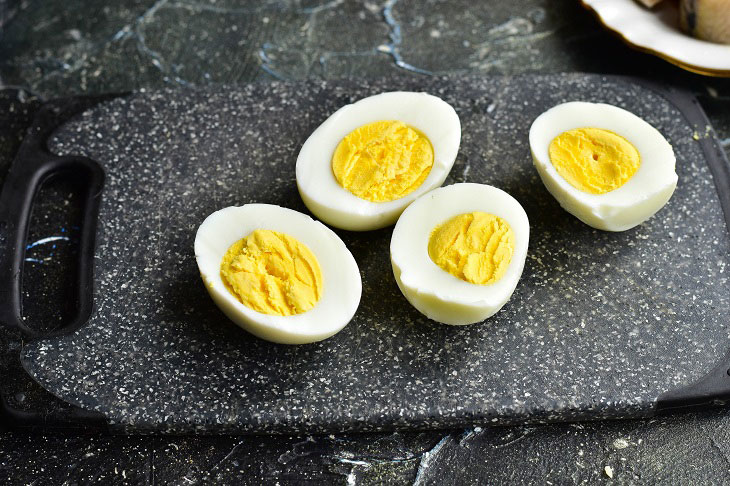 2. Remove the yolks into a bowl and grind them a little in it.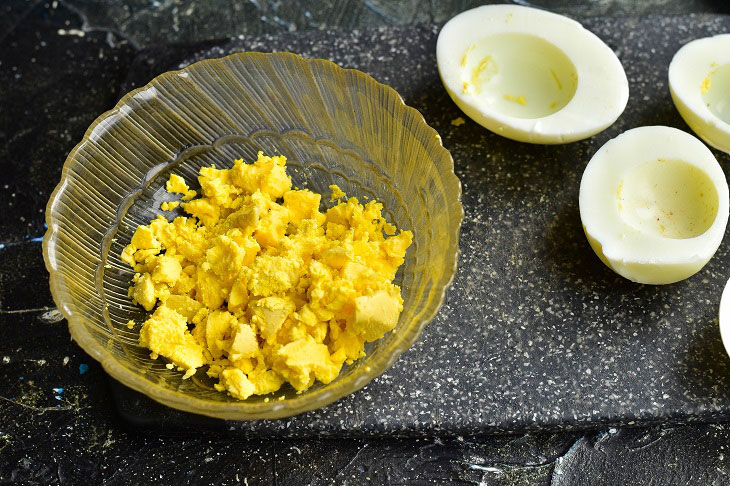 3. Set the egg halves aside for now.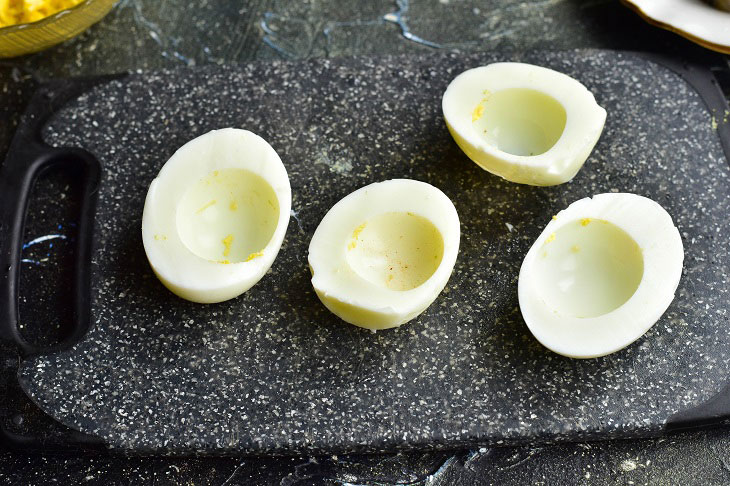 4. Cut the beets and carrots into small cubes. You can grate these vegetables on a fine grater.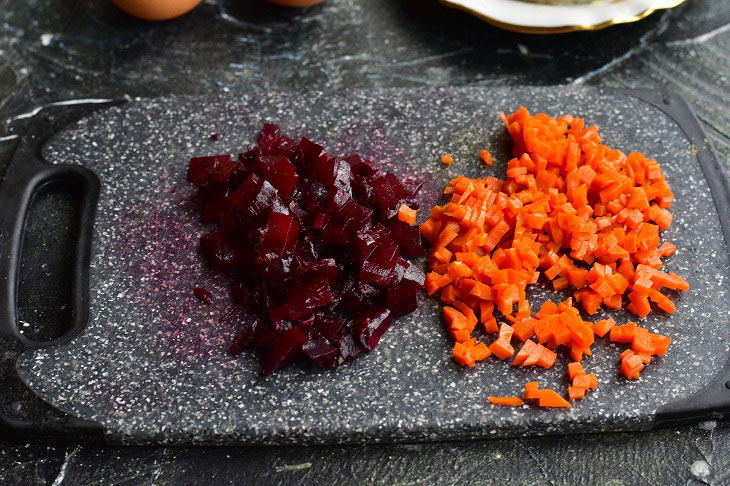 5. Put chopped vegetables in a bowl with yolks, add mayonnaise. Mix everything well.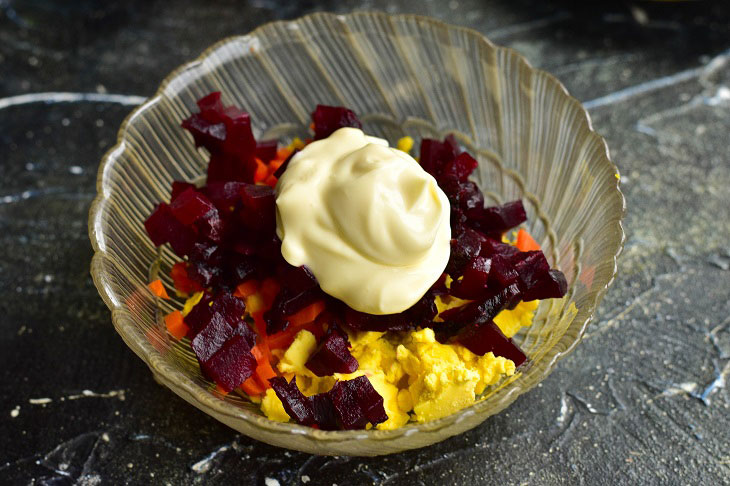 6. Fill the egg whites with the prepared filling. Do this procedure slowly and carefully so as not to damage the halves of the eggs.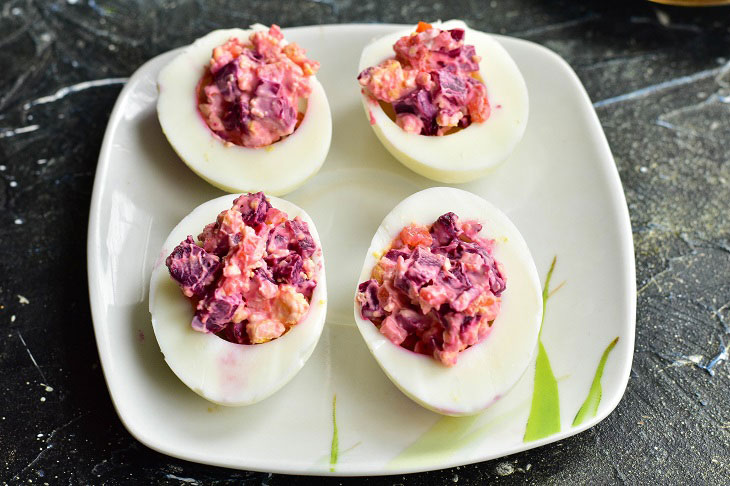 7. Cut the fish pieces nicely. Lay them on top of each egg half.
Here is such an original appetizer quick "Fur coat" turned out!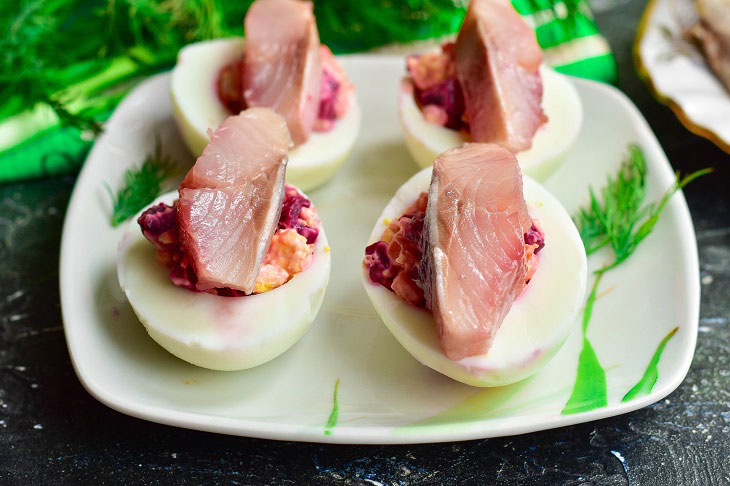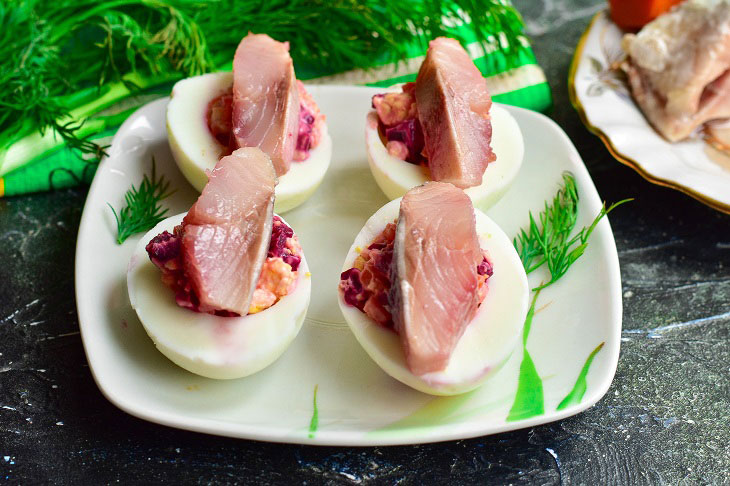 Enjoy your meal!