The thinnest plates of young zucchini are layered with strips of meat and twisted with a snail. The spicy sauce gives this duet a specific taste, and the cheese securely holds the layers together. For more charm, zucchini rolls are strung on a skewer and baked in the oven.
Ingredients:
Pork tenderloin – 180 g.
Zucchini – 1.5 pcs.
Cheese (can be processed) – 100 g.
Medium tomato – 1 pc.
Garlic – 2 cloves.
Vegetable oil – 30 g.
Soy sauce – 30 g.
Paprika – 1 tsp
Black pepper – 1/3 tsp
Fine salt – 1/4 tsp.
Provence herbs – 1 tsp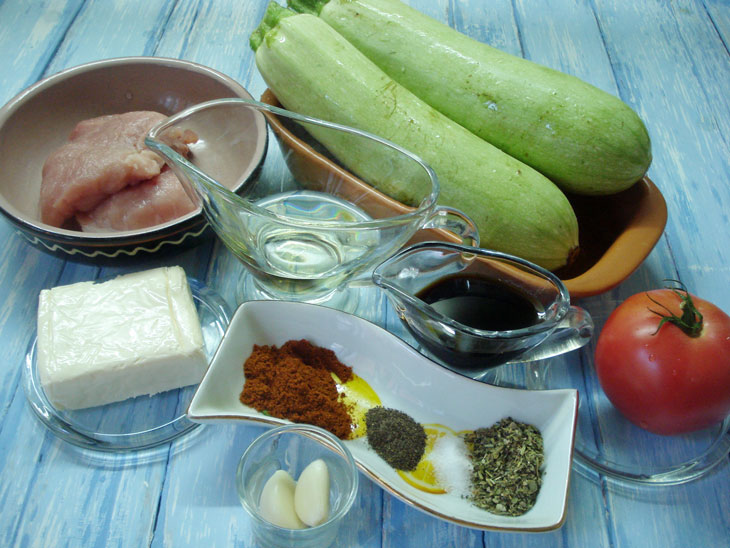 How to cook:
1. Shred the zucchini into thin sheets.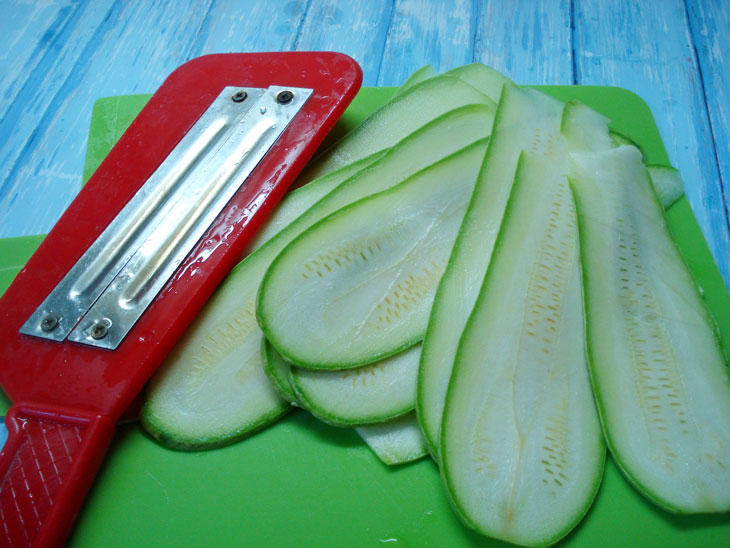 2. Cover the meat with a bag and beat it as thin as possible (up to holes) – it should cook quickly with zucchini.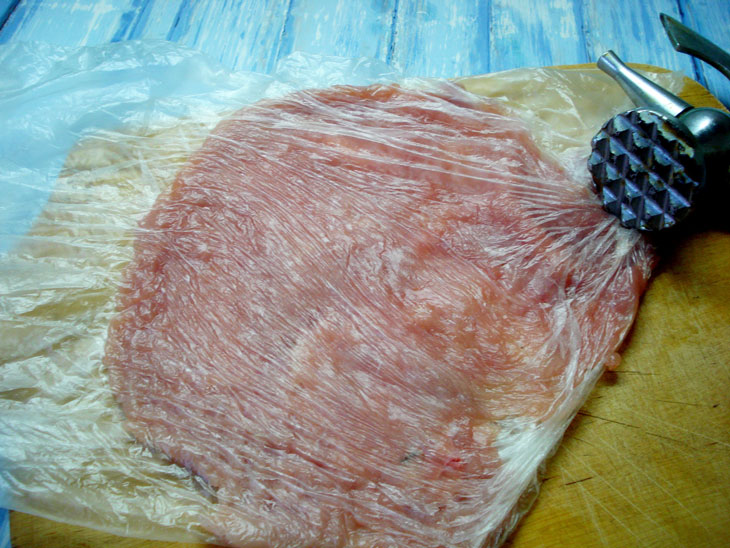 3. Prepare the impregnation by combining soy sauce, spices, vegetable oil.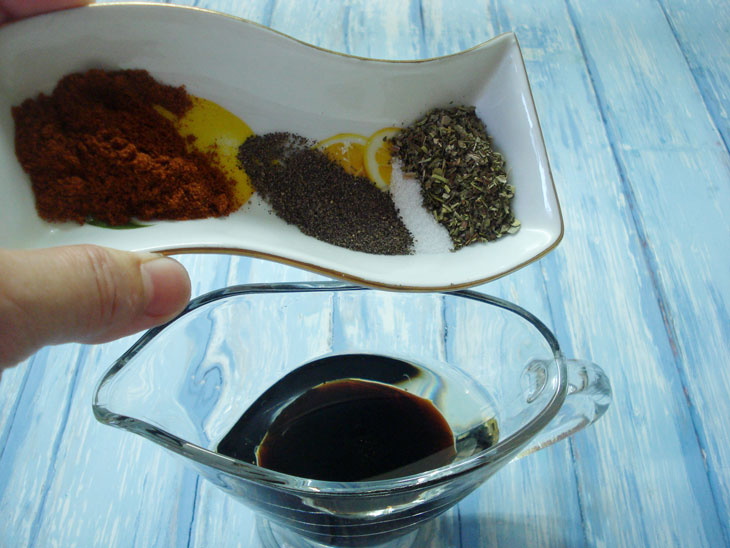 4. Squeeze the garlic here, mix everything.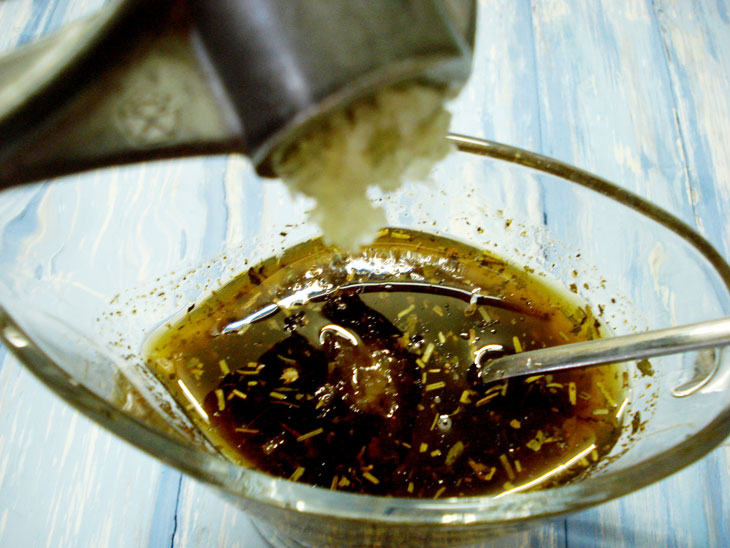 5. Grate the cheese.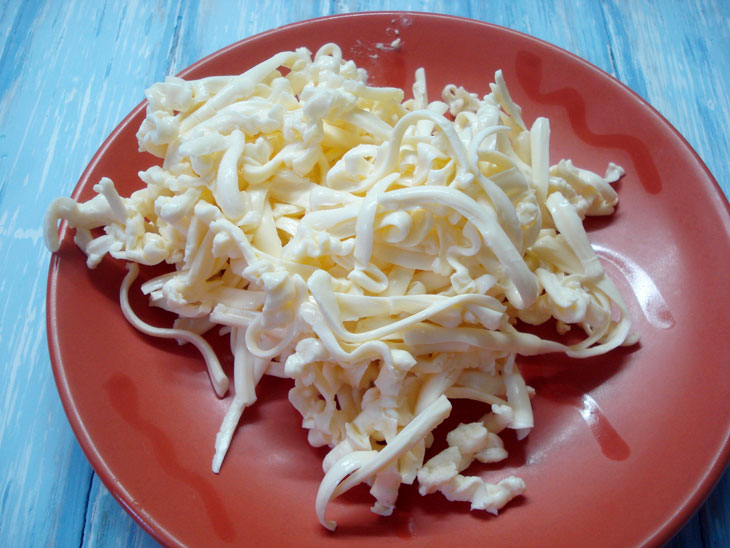 6. Cut the thinnest chop into strips, the size of which corresponds to the zucchini plates (they, in turn, are greased with impregnation).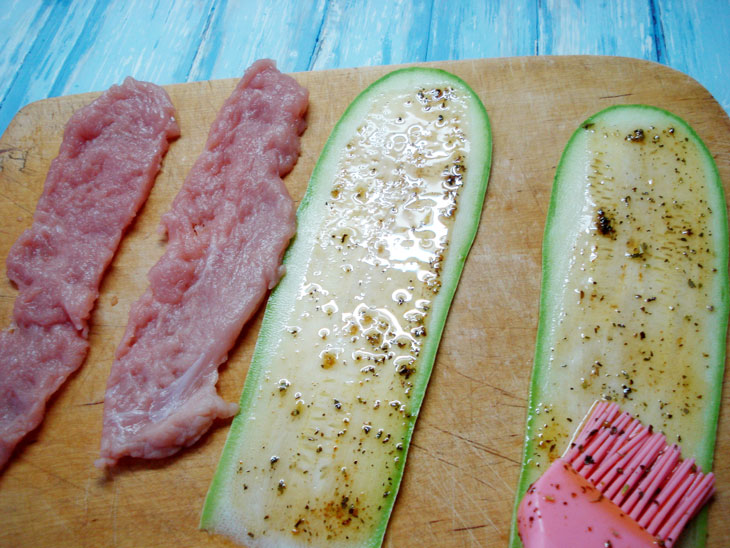 7. Put the meat on the zucchini and brush it too.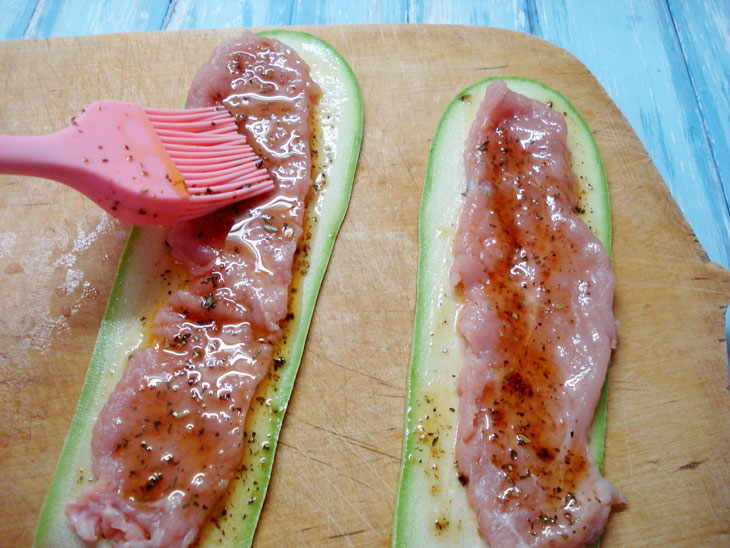 8. Pour the cheese path on top.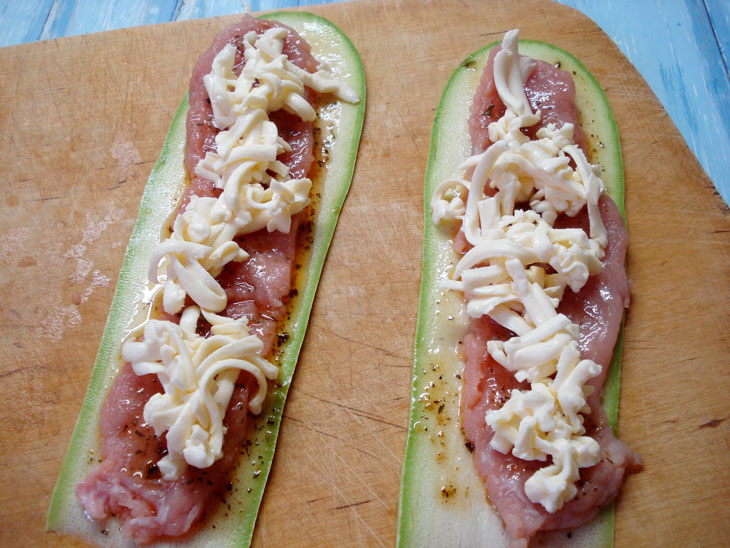 9. Put in a piece of tomato.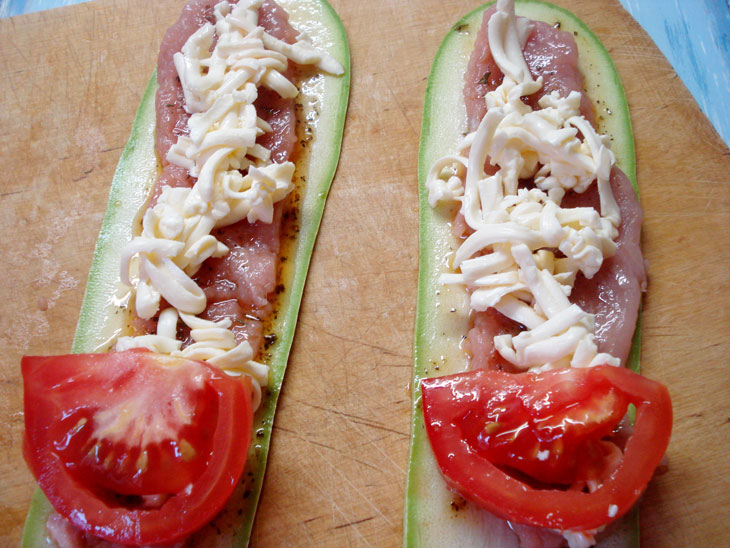 10. Roll up the snail.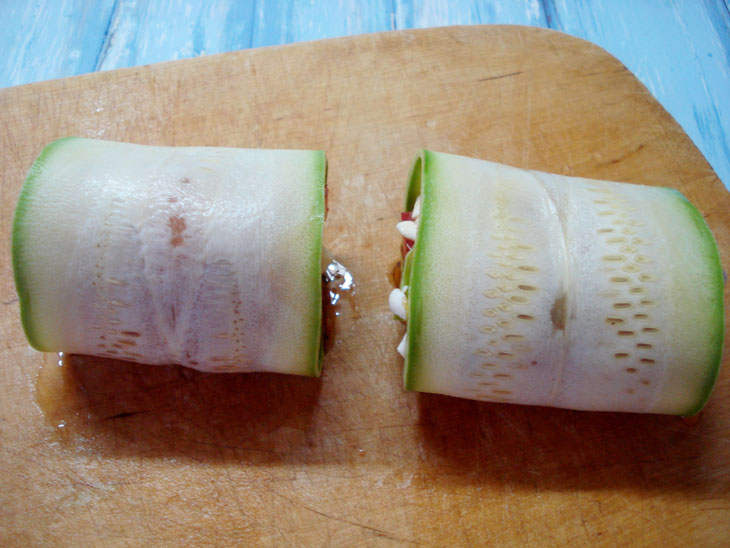 11. Thread the rolls onto a skewer.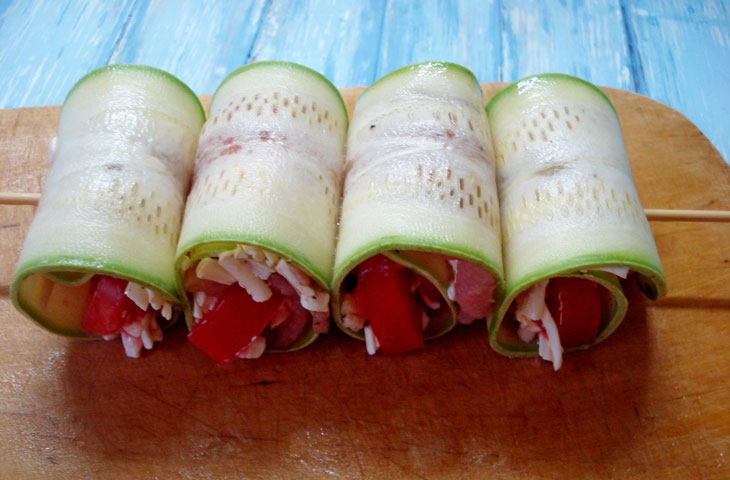 12. Arrange the skewers in the form.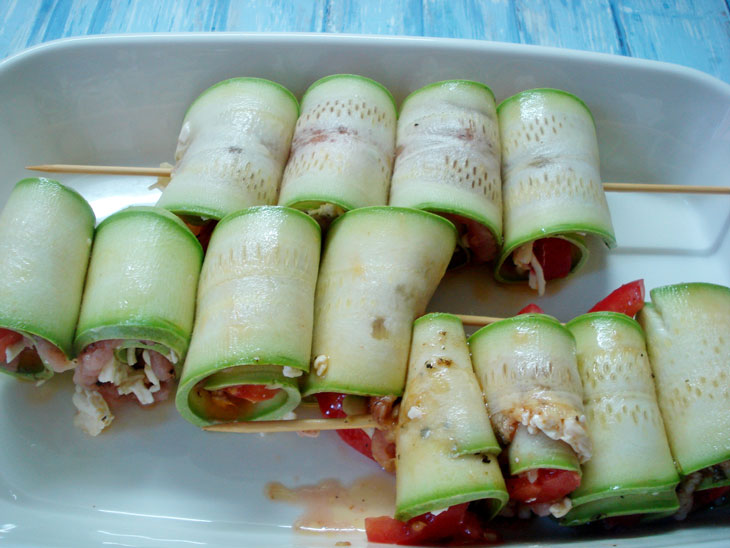 13. Spread the rest of the vegetables next to the skewers, grease everything with impregnation. At 190 degrees, bake zucchini rolls for 25 minutes.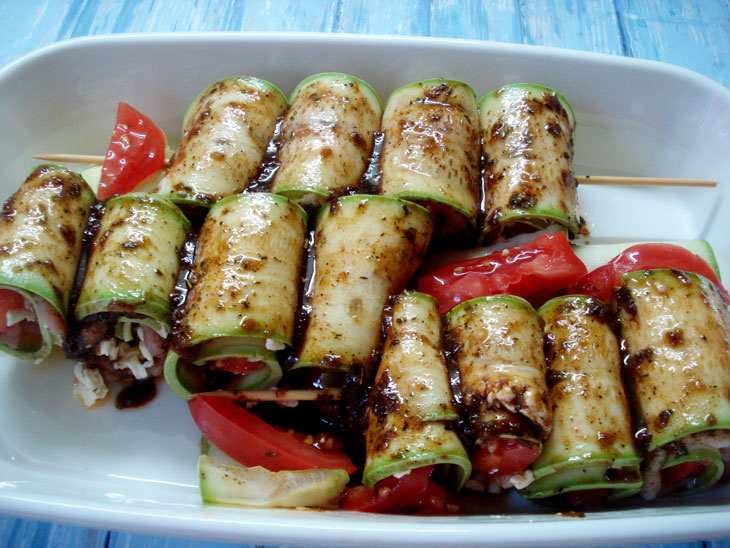 Hot rolls on skewers spread a wonderful aroma. When cold, the smell is not so noticeable, but the taste does not get worse from this. A little dill and fresh vegetables will complement this dish.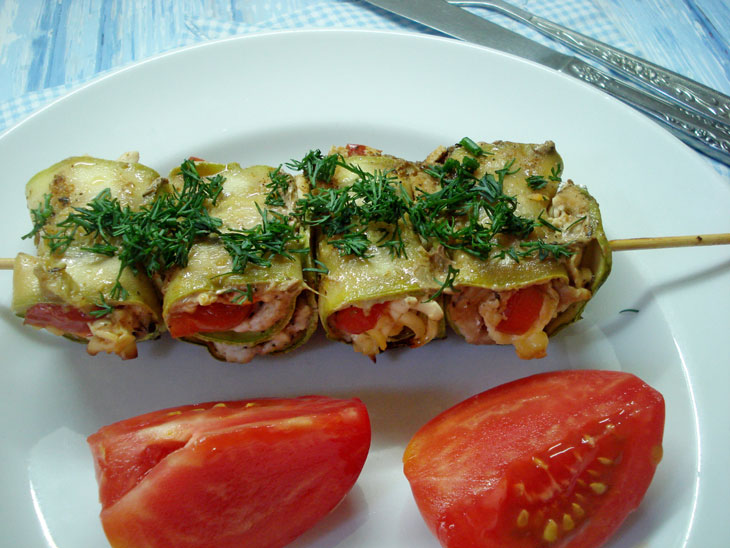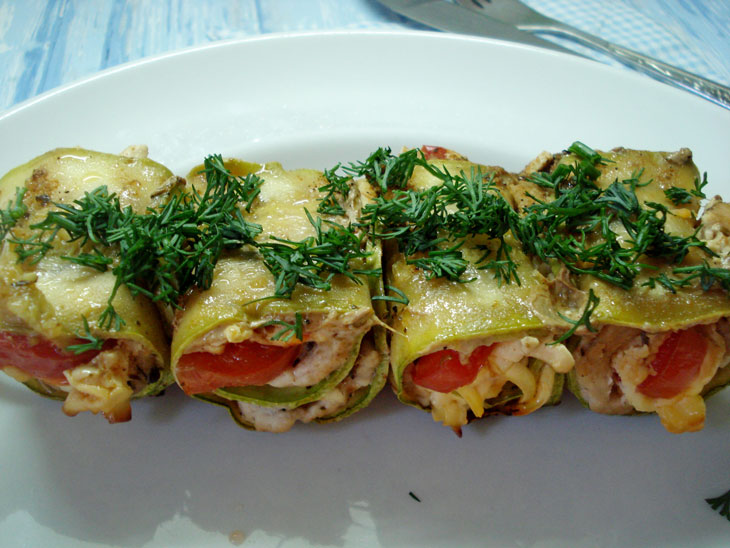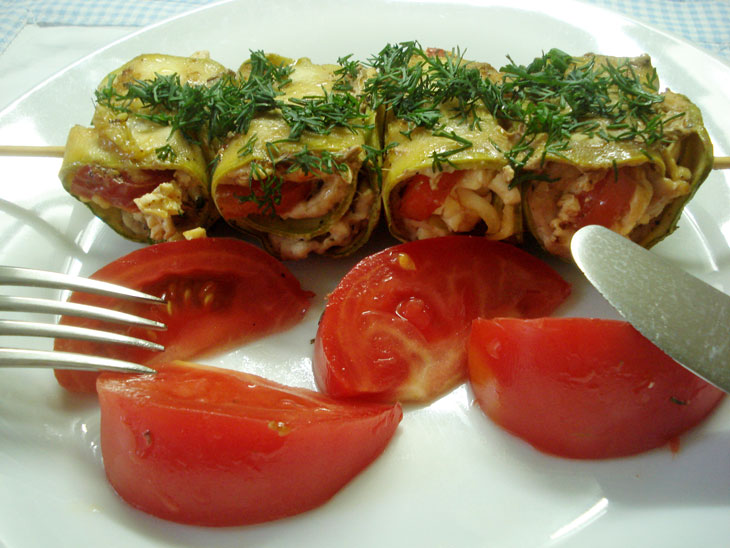 Enjoy your meal!