Appetizer "Tangerines" – a great treat for a festive event. Think over the menu for the celebration in advance so that there are appetizers, salads, and hot dishes on the table. Sandwiches, canapes, tartlets are suitable for snacks.
Today we offer you to prepare an original snack. In appearance, it will look like tangerines, and inside there will be a delicious salad of chicken and cheese. Each guest will like the original presentation, you will receive a lot of compliments. For the recipe, boil the chicken fillet, carrots and eggs in advance, then the appetizer will be ready even faster.
Ingredients:
Chicken fillet – 150 g.
Carrots – 150 g.
Processed cheese – 80 g.
Chicken eggs – 1 pc.
Garlic – 1-2 cloves.
Mayonnaise – 80 g.
Salt, black pepper – to taste.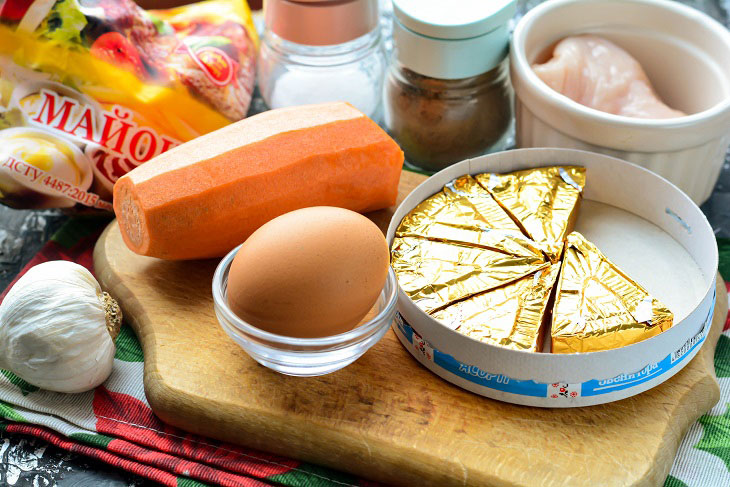 How to cook:
1. First prepare the salad filling for the "tangerines". Grate the melted cheese into a deep bowl to make it convenient to mix all the ingredients.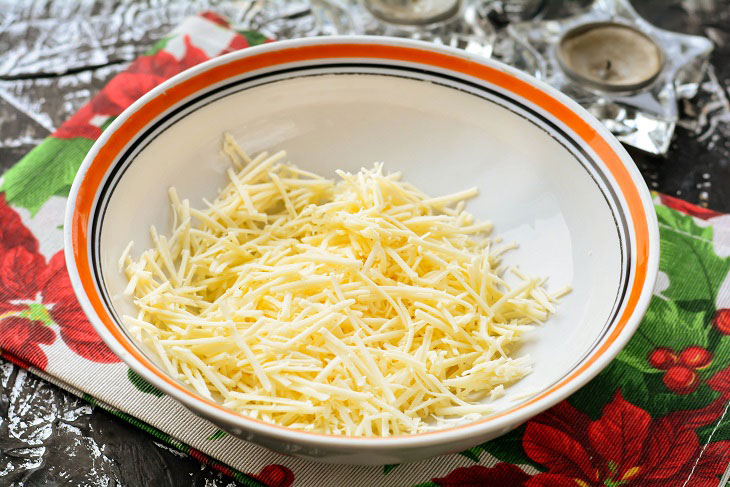 2. Cool the hard-boiled eggs and peel them, grate them on a fine grater and add to the cheese.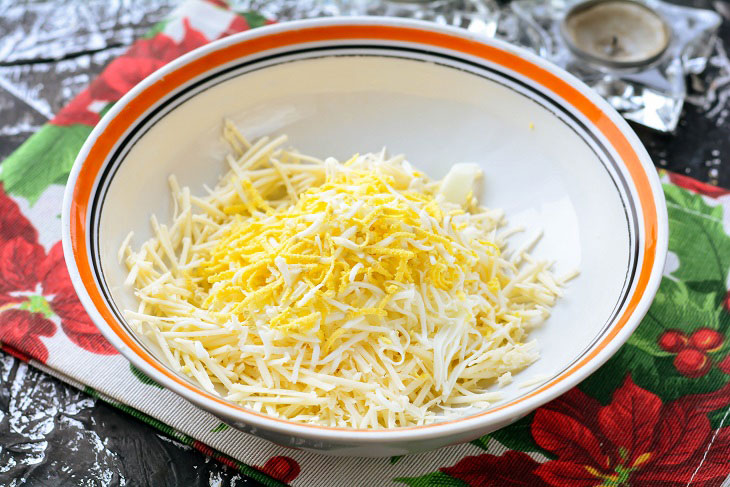 3. Boil the chicken fillet, judge in the broth so that the meat is juicier. Cut the cooled chicken into small pieces or simply separate with clean hands into small fibers.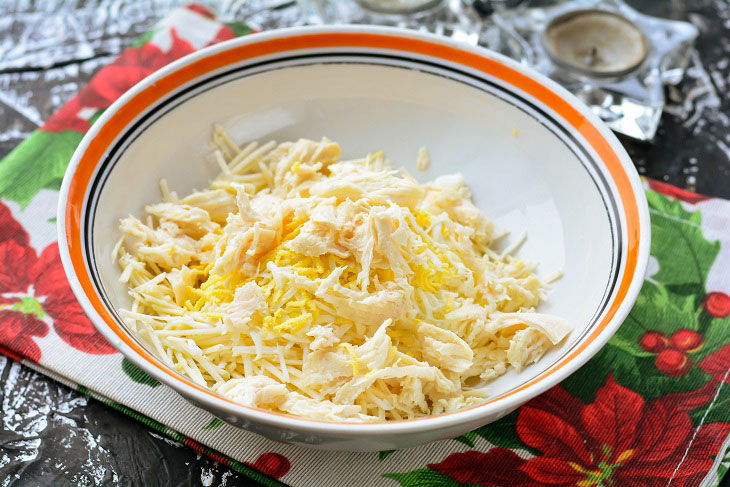 4. Add mayonnaise to the salad.
You can buy the sauce or make your own at home using eggs, oil and vinegar.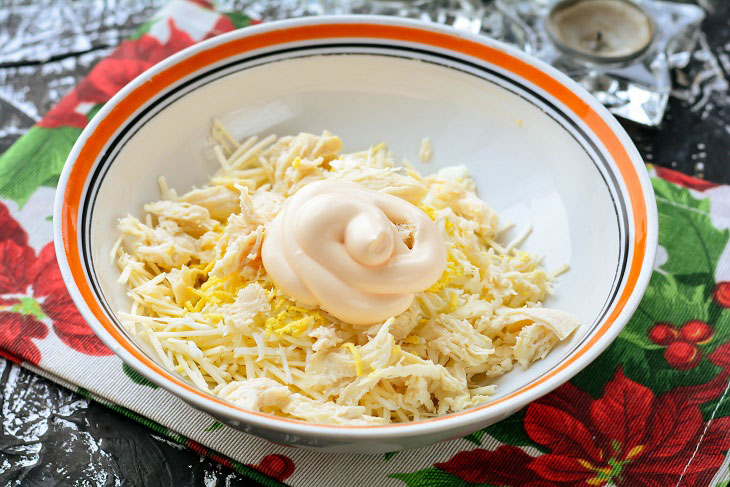 5. Squeeze the garlic into the filling, mix well. Salt and pepper to taste.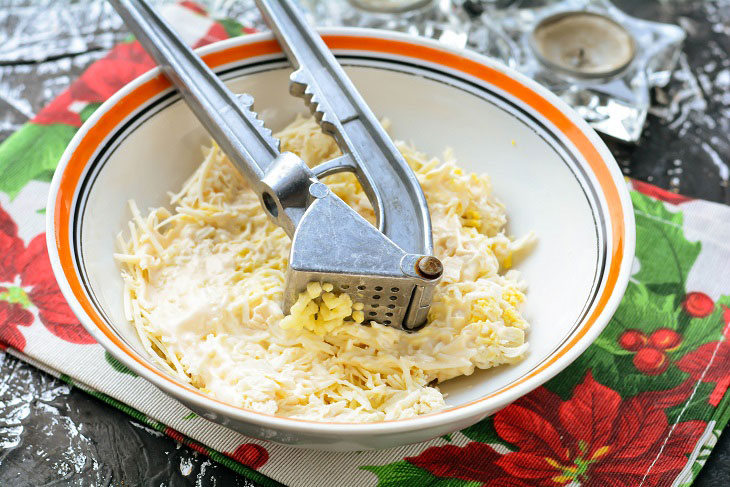 6. Blind small balls from the resulting salad.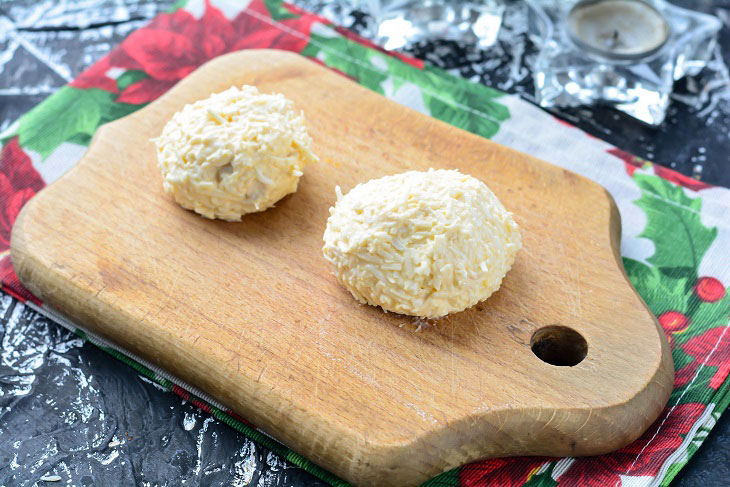 7. Grate the cooked and cooled carrots on a fine grater.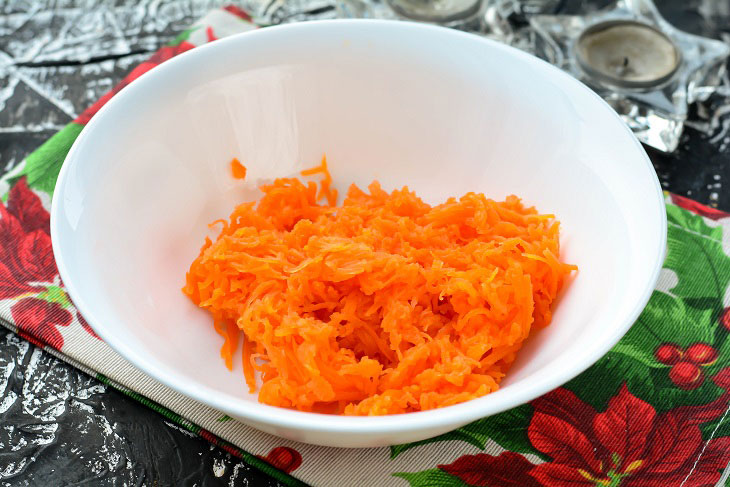 8. In a convenient deep plate, lay a cling film on the bottom, level it with a thin layer along the bottom.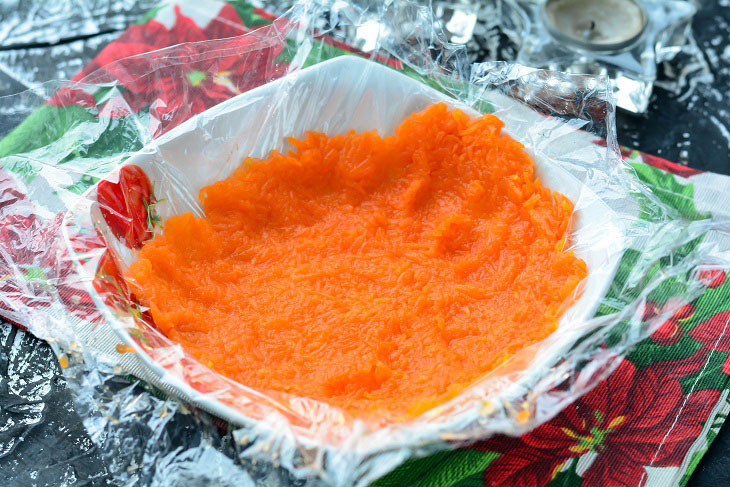 9. Place lettuce balls in the center of the carrot mass – they will become the filling.
10. Lift all the edges of the cling film, twist on top like a candy, the carrot will cover the entire filling and a bright "tangerine" will form. Prepare the rest of the tangerines in the same way.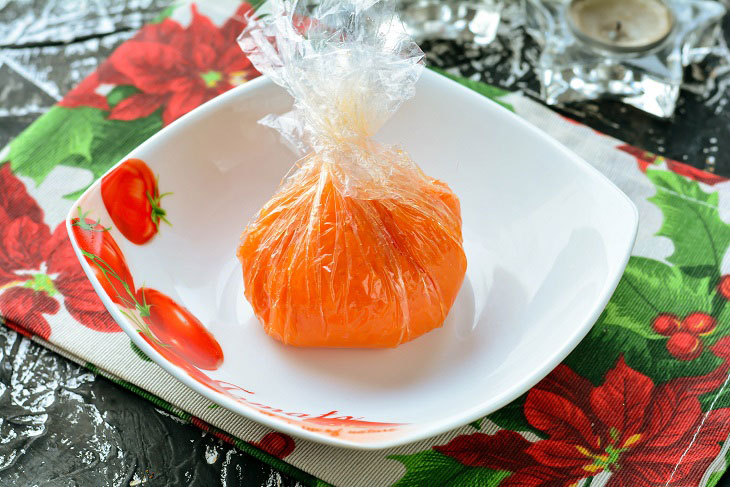 11. Cool the finished snack in the refrigerator, then serve it to the table before the guests arrive. Decorate tangerines with any greens to get a beautiful appearance.
The tasty appetizer "Tangerines" looks worthy on the festive table, all guests will be surprised that there are not fruits on the table, but a spicy salad in such an unusual design.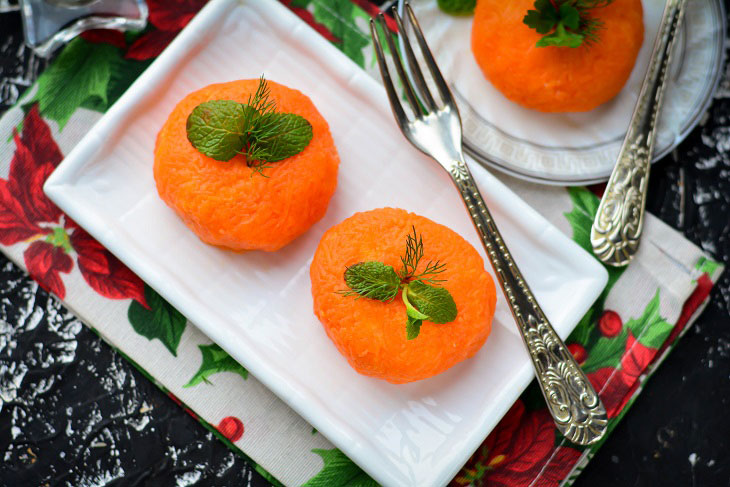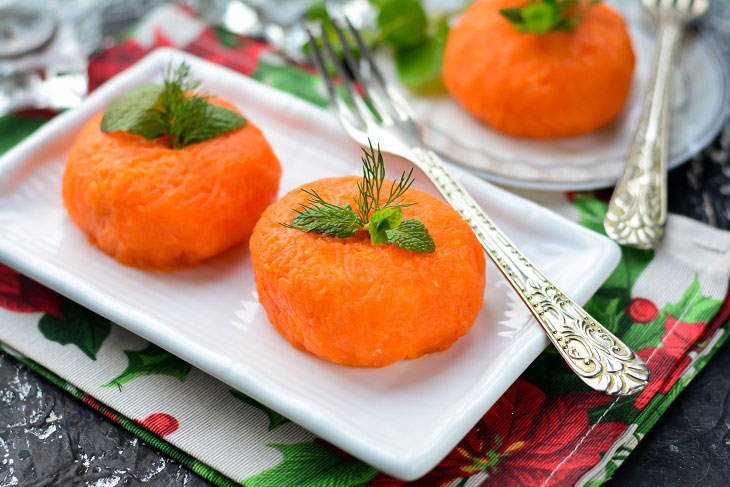 Bon appetit!