Potato gin is an unusual stuffed flatbread that is worth making as a quick snack. They always turn out very soft, tasty, and they are easy and fairly quick to cook. It is advisable to make the dough strictly according to this recipe, so that everything comes out for sure. And it is best to fry them in a pan, although many bake them in the oven. But, in my opinion, this is not worth doing, because they will not come out as soft, airy and tasty to taste.
When choosing flour for kneading dough, you should purchase the one that is of the highest grade. Otherwise, the dough may fail and not come out. It will stick to your hands and be not entirely successful in consistency. The filling, as the name suggests, is mashed potatoes. Grated cheese is necessarily added to it, when choosing it, you can take cheese, and smooth, and hard. In general, use the one you like best.
Ingredients:
Water – 1 tbsp.
Flour – 2.5-3 tbsp.
Salt, sugar – literally 2-3 pinches each + salt for mashed potatoes.
Cheese – 70-100 g.
Potatoes – 300 g.
Vegetable oil – 50-70 ml.
Dry yeast – 0.5 tsp.
Butter – for greasing potatoes.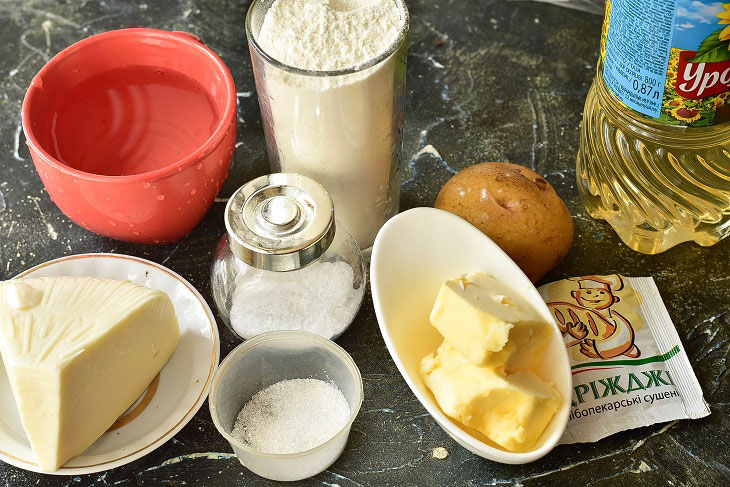 How to cook:
1. Place salt, sugar and yeast into a bowl.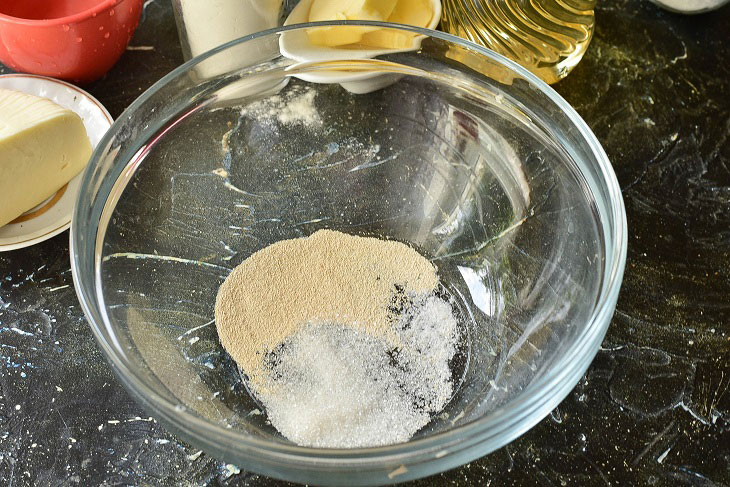 2. Pour in the warm liquid, namely the water in this recipe.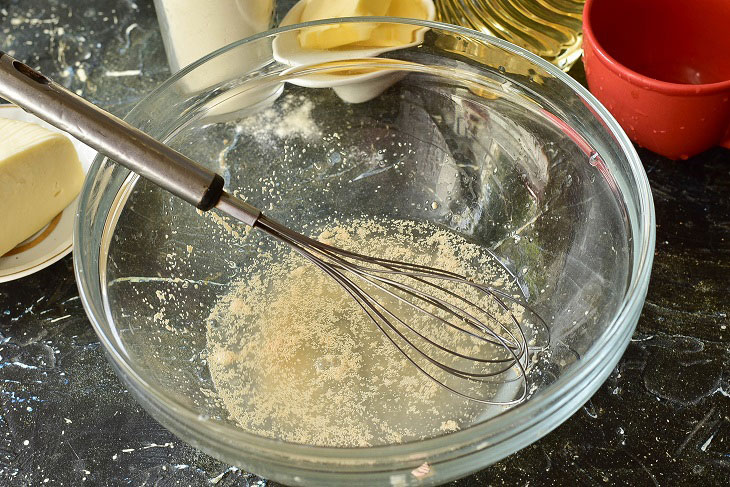 3. Stir with a whisk. Add flour at the end.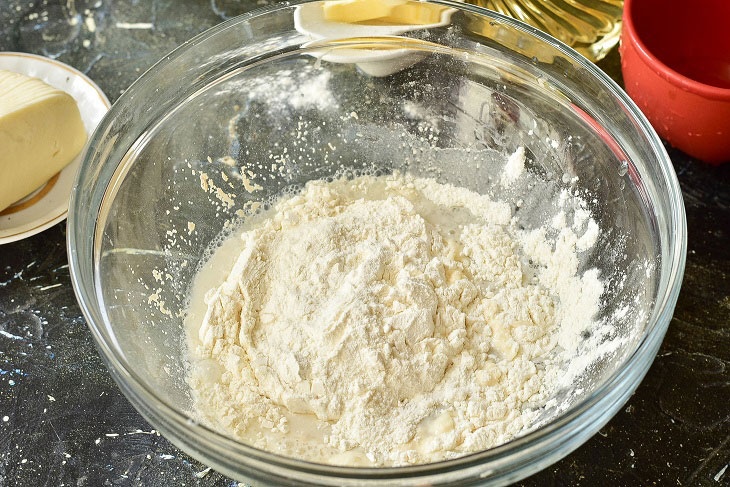 4. Now knead the dough well and quite intensively. Leave it warm for an hour.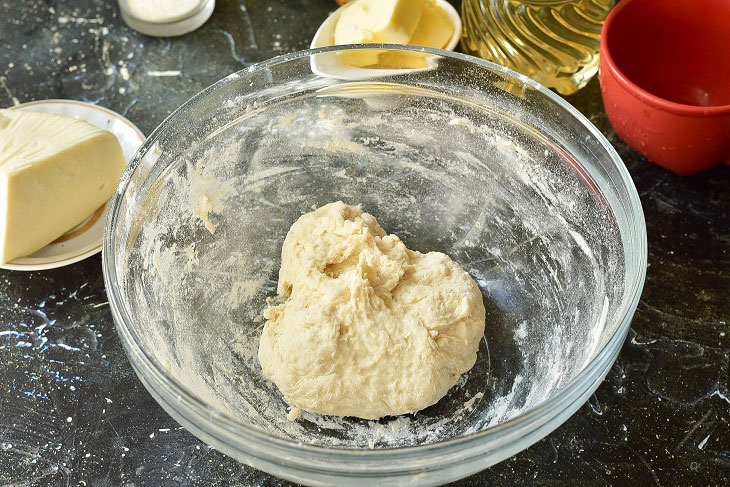 5. Boil potatoes.
Don't forget to add salt to the water.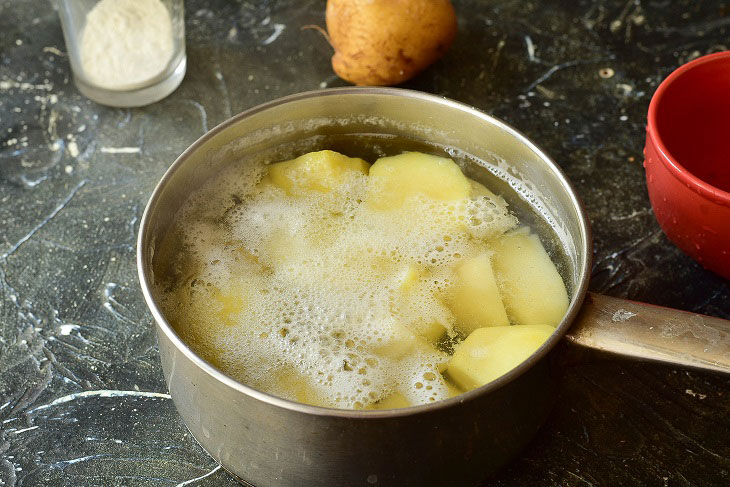 6. Put down the vegetable.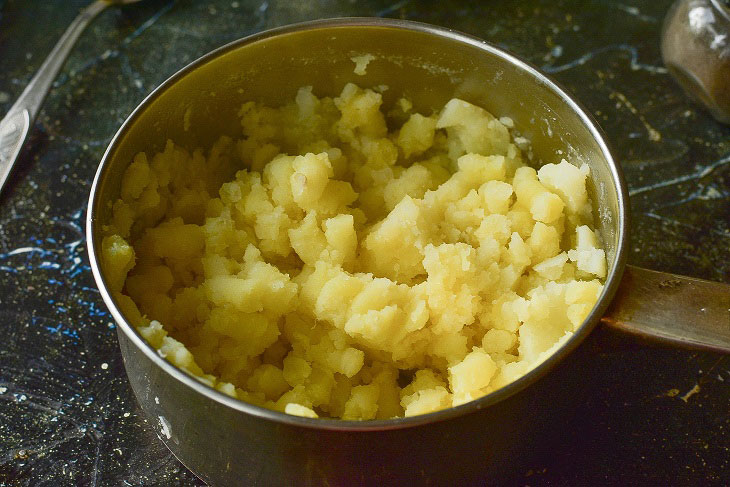 7. Let the potato mass be sure to cool, and then add the grated cheese to it and mix everything.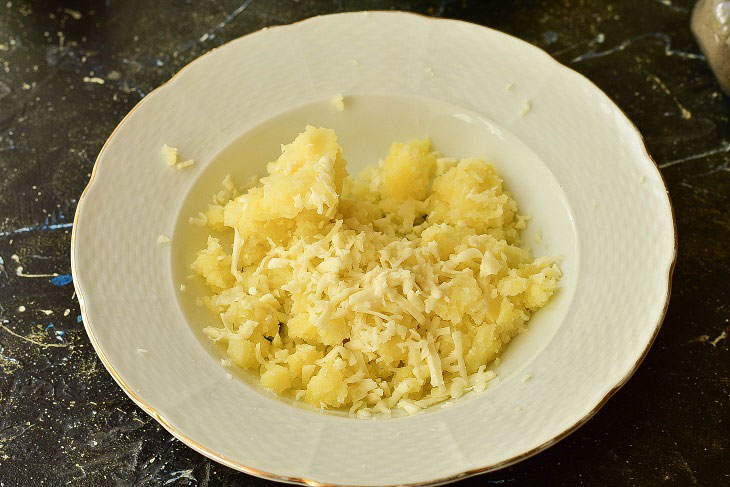 8. Punch down the dough that will rise. Put it on the table, cut into several pieces.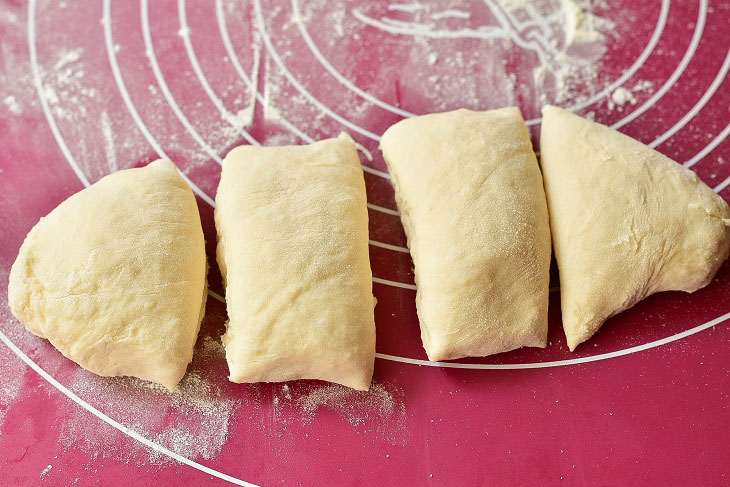 9. Press each one down and place the filling in the center.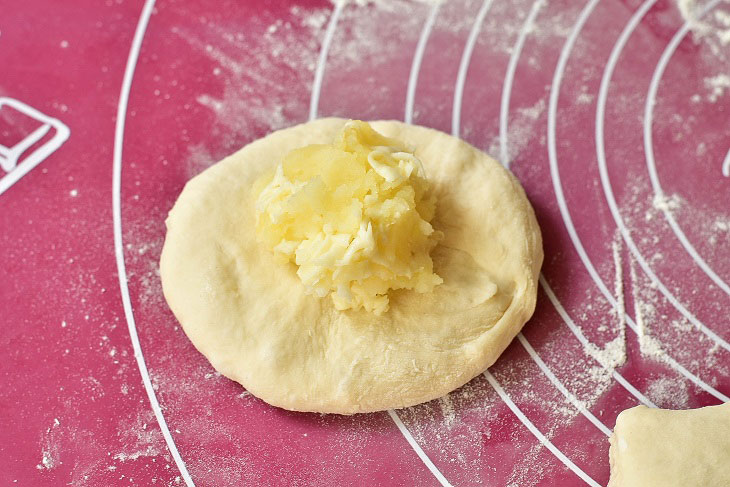 10. Fasten the edges, press the cake a little with your hand and make a hole in the center with your finger. Make the rest of the cakes in the same way.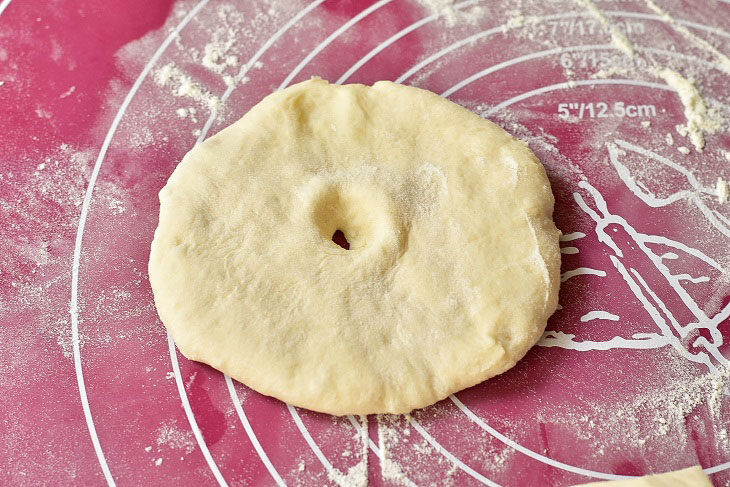 11. Put the cakes in a pan with vegetable oil.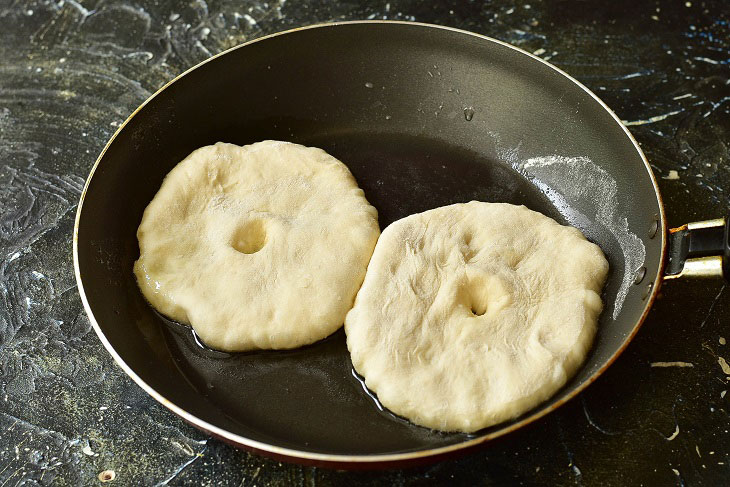 12. Now just fry them over moderate heat until cooked.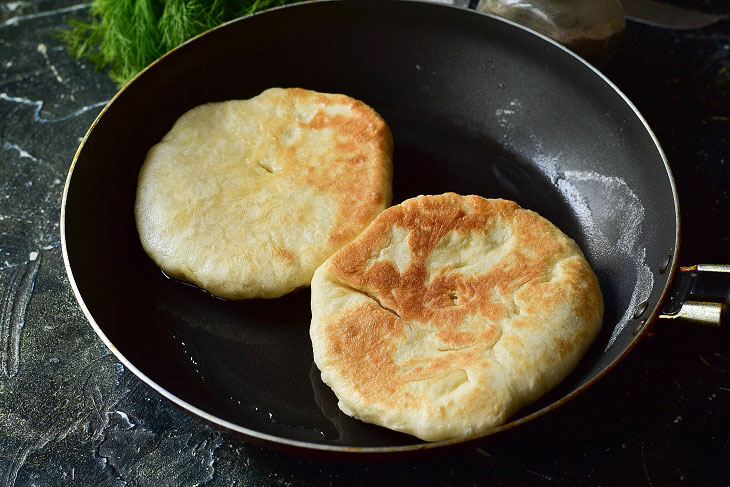 It's so easy to cook yummy for tea or as a brake to work.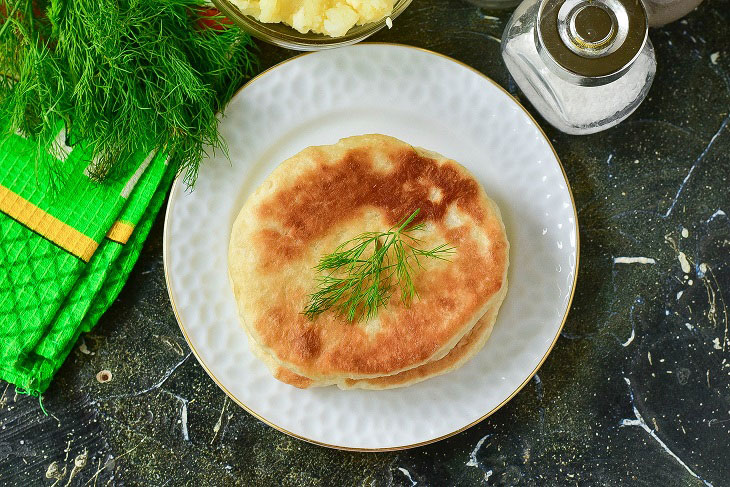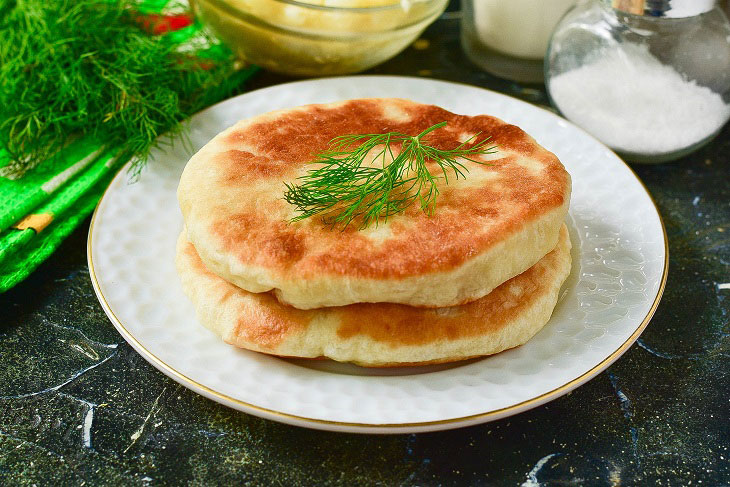 Bon appetit!