New Year's appetizer "Snowmen" is a festive yummy that you can safely cook for the New Year and have no doubt that someone will not like it. The fact is that the appetizer not only turns out to be very tasty, but also looks beautiful, festive and themed.
In this recipe, the main ingredients were boiled chicken eggs and hard cheese. However, you can also put crab sticks or, for example, replace hard cheese with processed cheese. For lovers of spicy dishes, it is recommended to add garlic as well, so the appetizer will acquire a unique flavor. Mayonnaise for dressing is better to use with a high percentage of fat content, by the way, sauce prepared at home is also suitable.
Ingredients:
Chicken egg – 2 pcs.
Hard cheese – 50 g.
Prunes or peppercorns – for decoration.
Mayonnaise – 0.5 tbsp. l.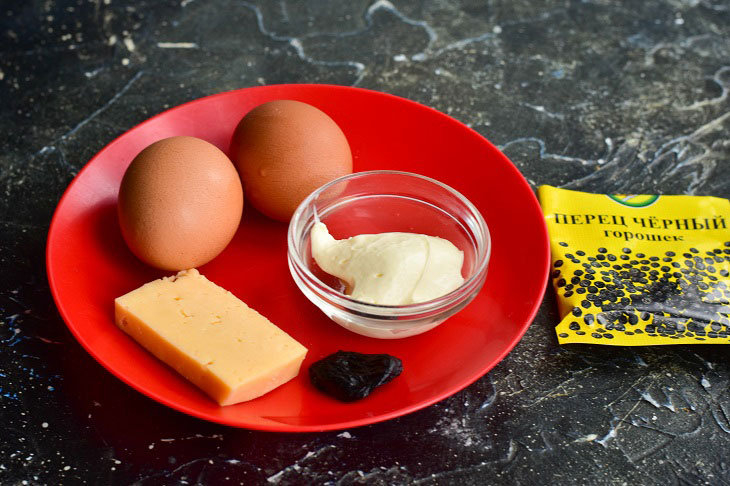 Output: 3 snowmen.
How to cook:
1. To reduce the cooking time for such an original snack, pre-boil chicken eggs. To do this, put them in a ladle or pan, fill with warm water from the kettle and send to the stove. When the water boils well, turn the heat down to low. Boil the eggs for 6-7 minutes. Now cool them down. The fastest way to do this is to immediately drain the boiling water and pour in ice water instead. Peel chicken eggs.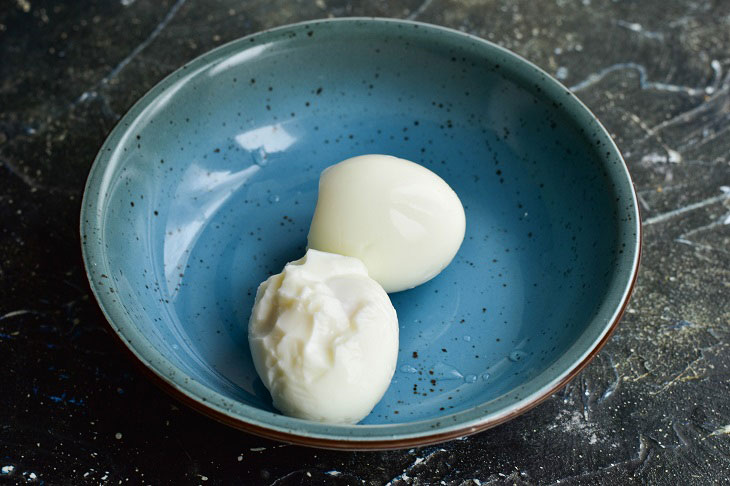 2. After that, grate them on a coarse grater.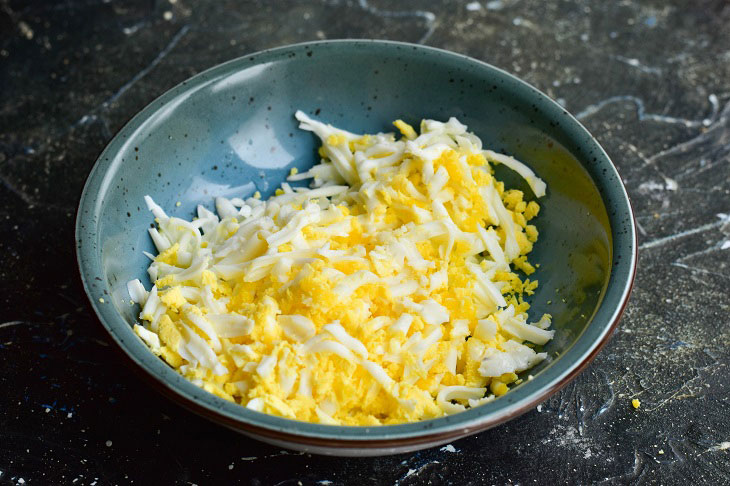 3. Do the same procedure with hard cheese if you have chosen it.
If you decide to use processed cheese, then send it first to the freezer for 10 minutes, and then grate it.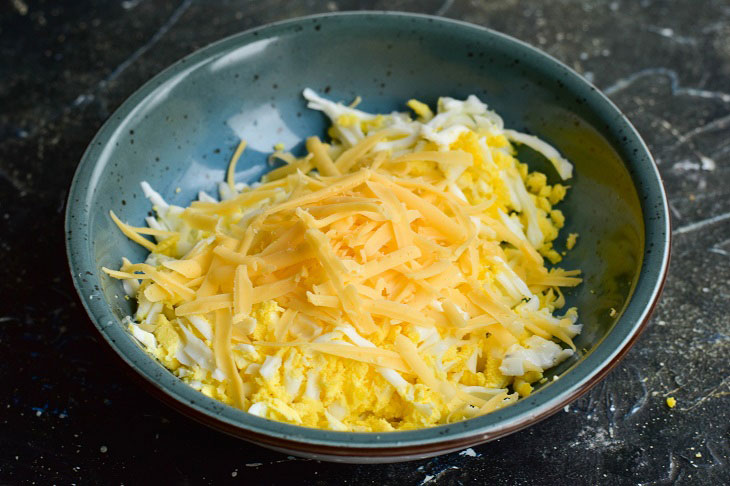 4. Add mayonnaise to the grated products.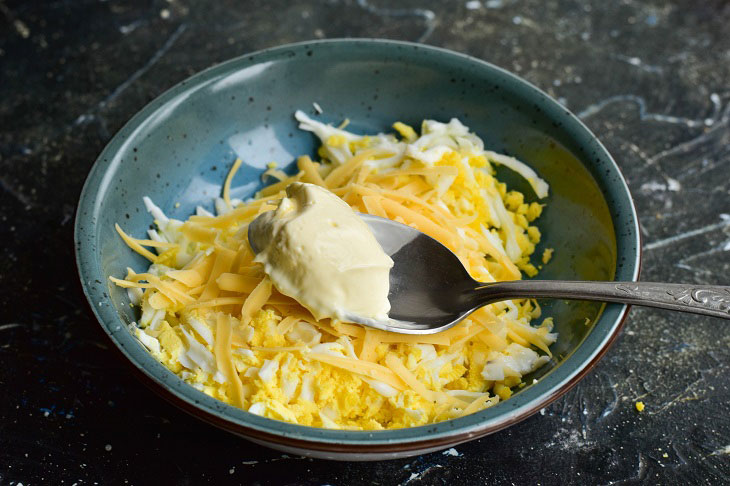 5. Now mix everything very well.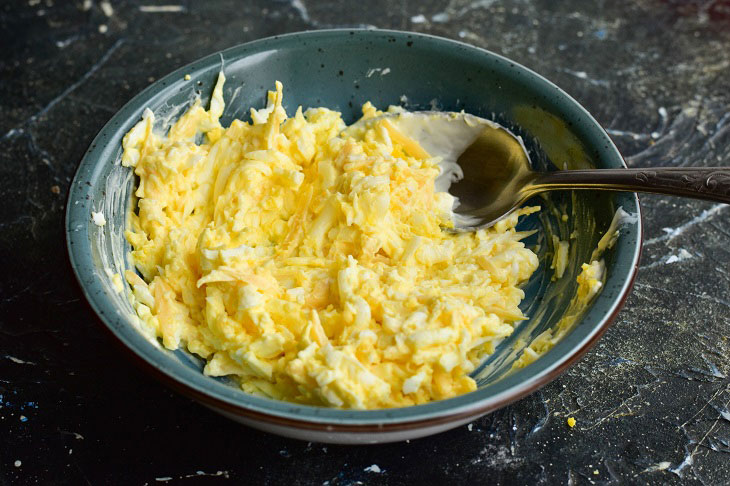 6. Form three balls with your hands. Lay them out on a plate.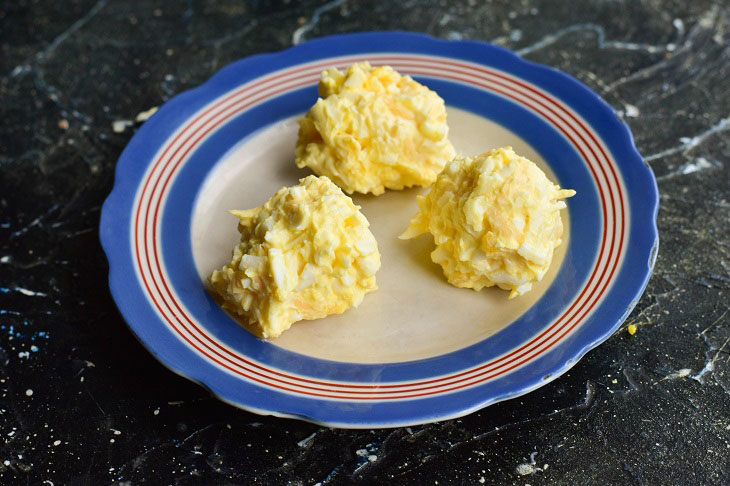 7. Make the same balls, only smaller in size and put them on the big ones.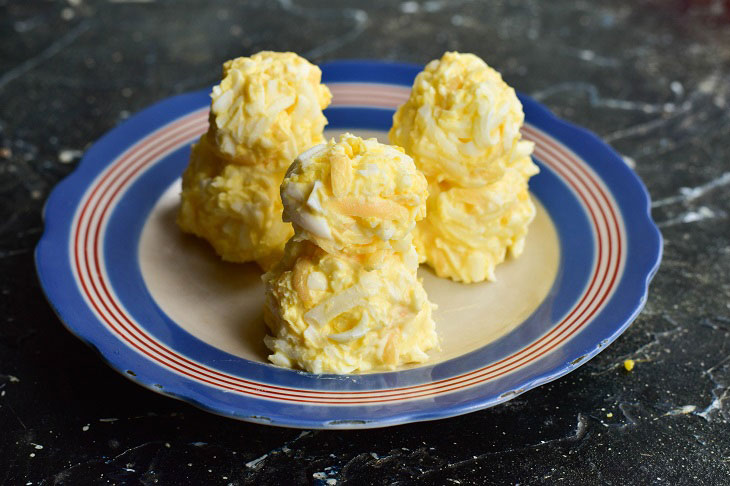 8. Make eyes and buttons for snowmen from peppercorns.
To make the appetizer look more realistic, make a nose and hats for snowmen from carrots. Here is such an original beauty turned out!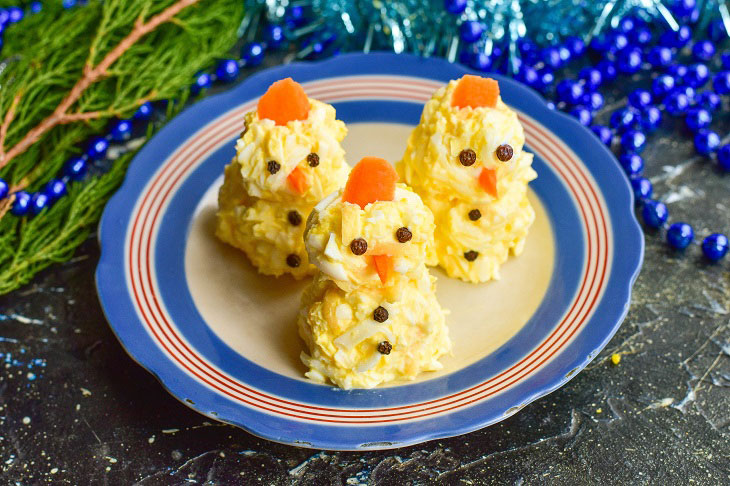 Bon appetit!