Minced meat in pita bread in a pan is a great appetizer that can be cooked very quickly. It turns out hearty, crispy and very tasty.
To prepare this appetizer, you need to buy pita bread and chicken fillet or ready-made minced meat. You can add any spices to minced meat. To make the dish more attractive in appearance and have a fried and crispy crust, you should make a batter from an egg.
It is worth serving a ready-made snack to the table immediately after its preparation, since it will be tastier when it is hot. It is combined with any hot drinks, as well as with sour cream or a glass of kefir.
Ingredients:
Chicken fillet (you can use any other meat) – 50 g.
Lavash – 1 pc.
Chicken egg – 1 pc.
Salt – 1 pinch.
Vegetable oil – 20 ml.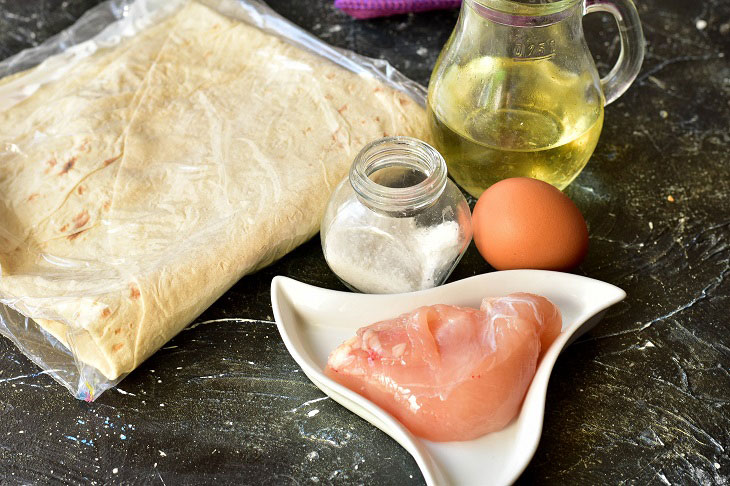 How to cook:
1. Wash the chicken fillet, cut into smaller pieces and twist in a meat grinder. You can use a blender for the same purpose.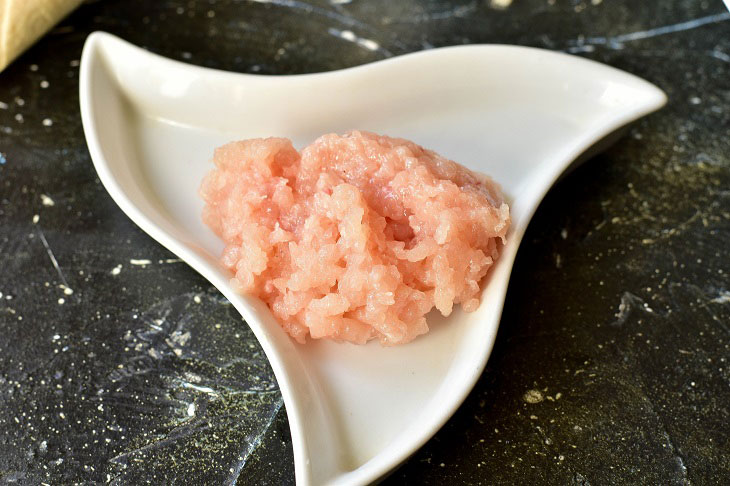 2. Add salt to the minced meat.
You can also add your favorite spices for meat, for example, paprika, ground black pepper, garlic.
Mix well.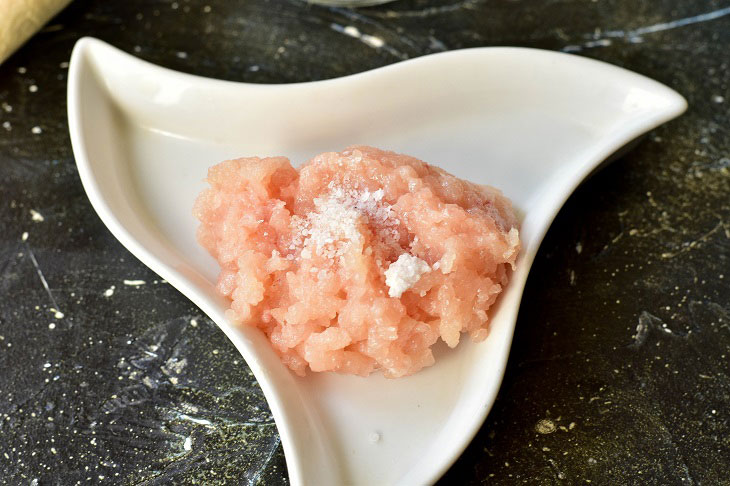 3. Beat the chicken egg into a bowl and beat it with a fork.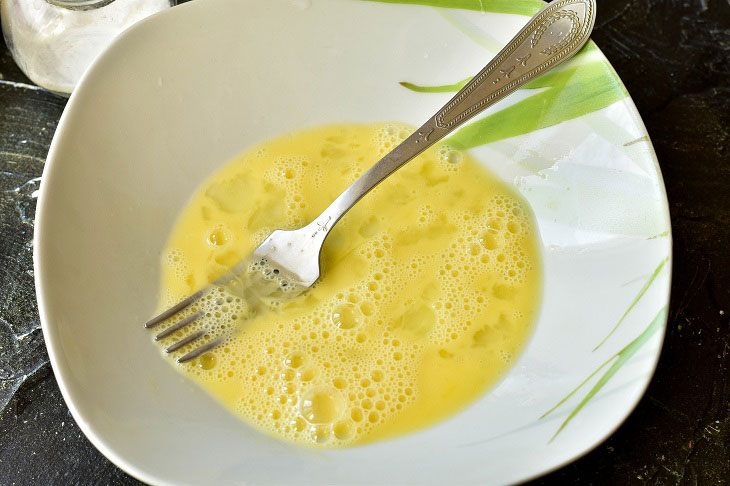 4. Gently remove pita bread from the package, unfold it and cut into rectangles of the same size.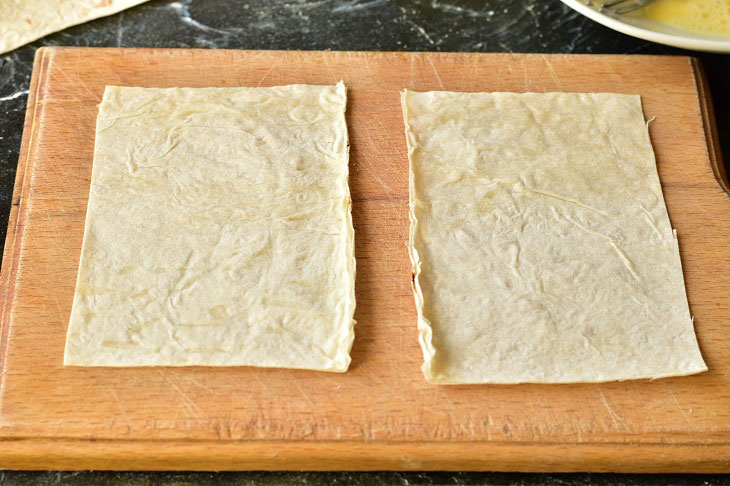 5. Put 0.5-1 teaspoon of minced meat on one edge of the rectangle.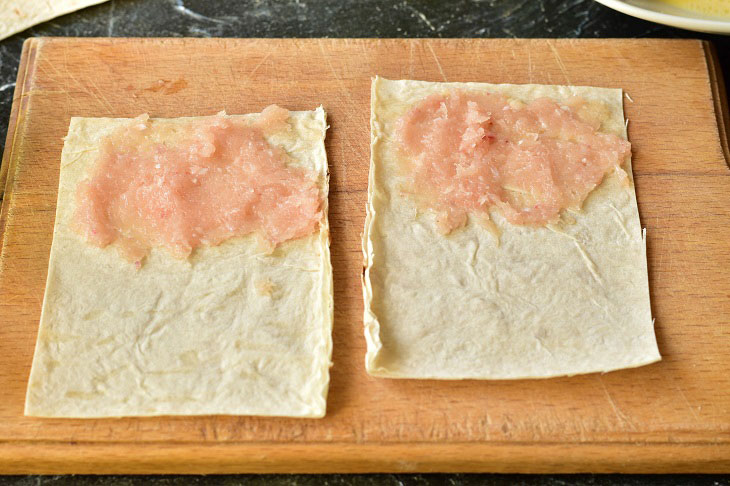 6. Fold the rectangle in half.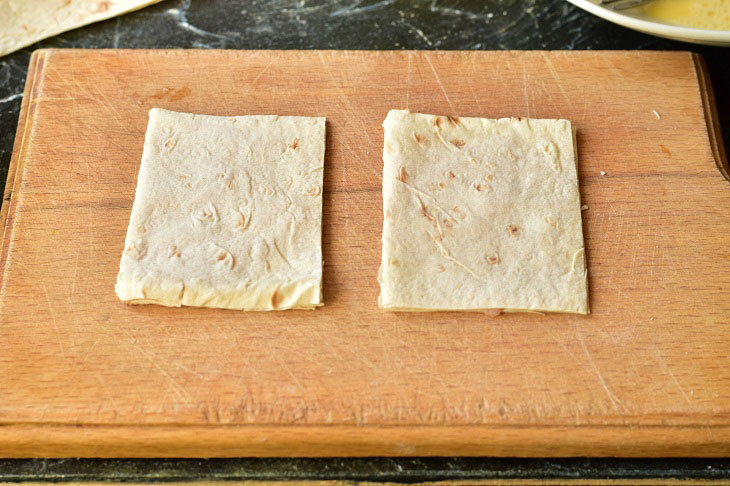 7. Now dip each of them in egg batter.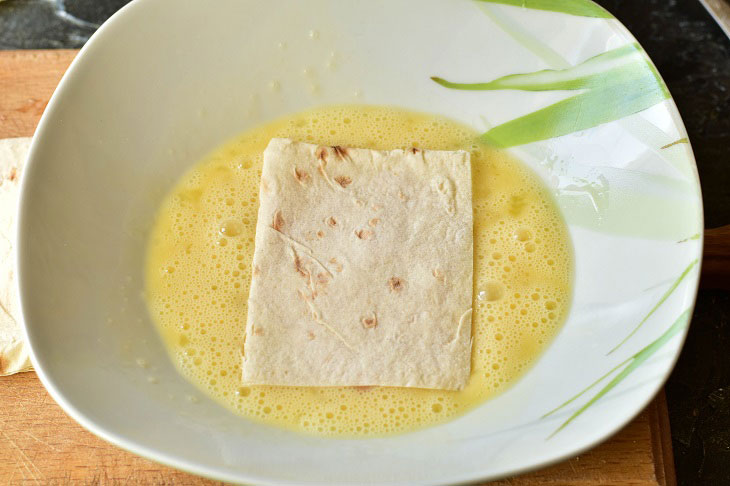 8. Heat a small amount of vegetable or butter in a pan. Lay out the prepared squares. Fry them over moderate heat until nice and golden brown on both sides.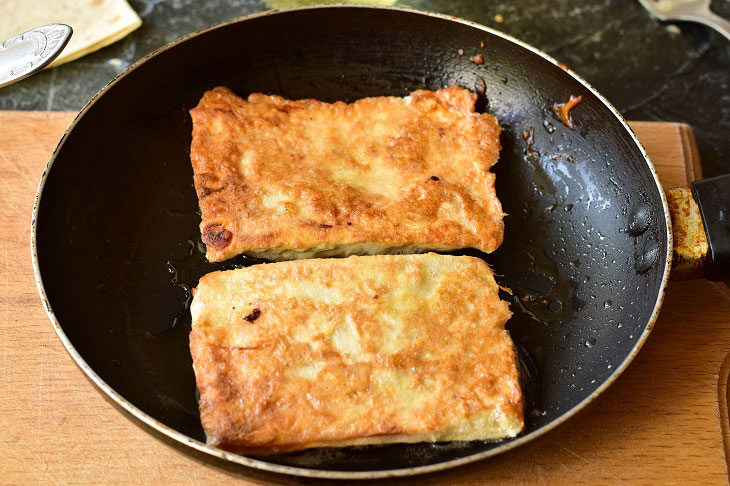 9. Put the finished snack on a dish, sprinkle it with chopped green onions or any other herbs on top.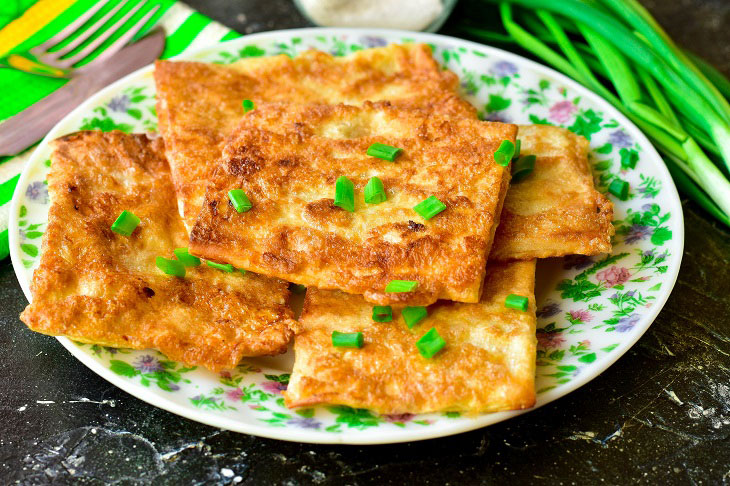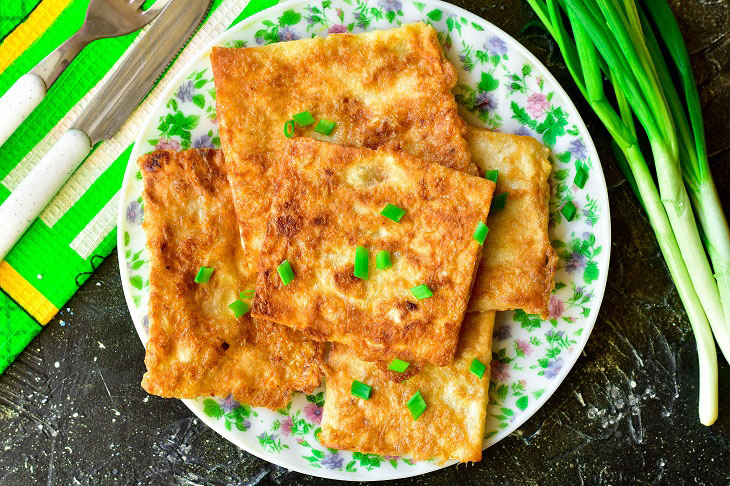 Enjoy your meal!