Prepare delicious homemade Gagauz pies with cabbage in a pan – the dough is kneaded very quickly and simply, the recipe is useful to any housewife.
What is the beauty of the dough – it is prepared without eggs, you only need flour, water, salt and yeast. In this option, you can use any filling for pies, for example, cabbage. Cheese, potatoes or sauerkraut are also suitable.
Ingredients:
For test:
Wheat flour – 400 g.
Water – 200 g.
Pressed yeast – 9 g.
Salt – 0.5 tsp.
Vegetable oil – for frying.
For filling:
White cabbage – 250 g.
Onion – 60 g.
Tomato paste – 1 tbsp. l.
Vegetable oil – 1 tbsp. l.
Red ground pepper – optional.
Dried mint – optional.
Salt, black pepper – to taste.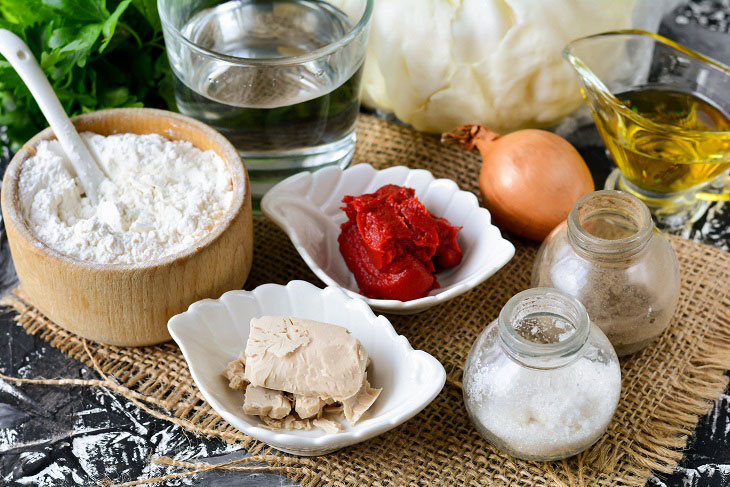 How to cook:
1. Dissolve the pressed yeast in a glass of warm water, stir with a spoon.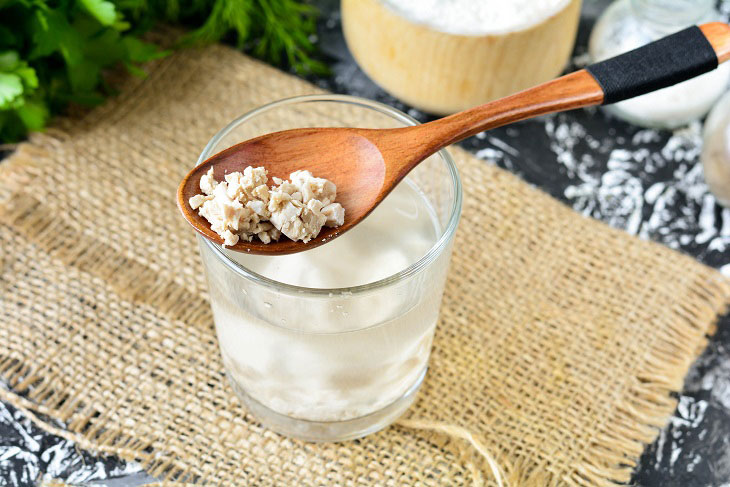 2. Sift wheat flour into a bowl, add salt and mix.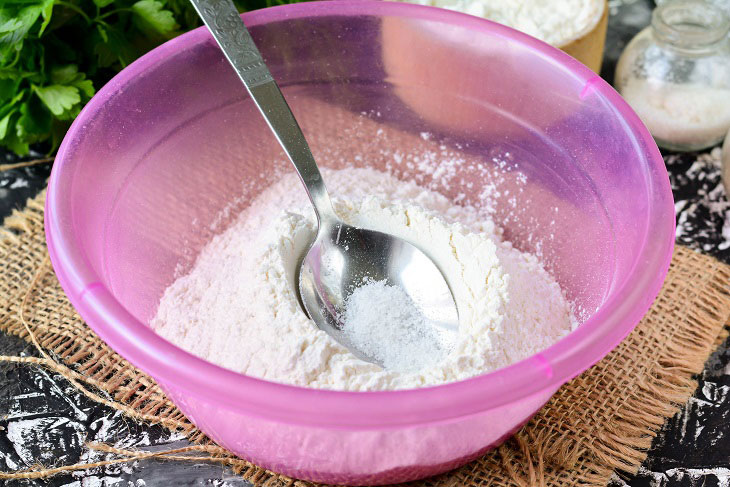 3. Pour the yeast mixture into the flour, start mixing, breaking up any lumps.
First you can work with a spoon, then knead the dough with your hands.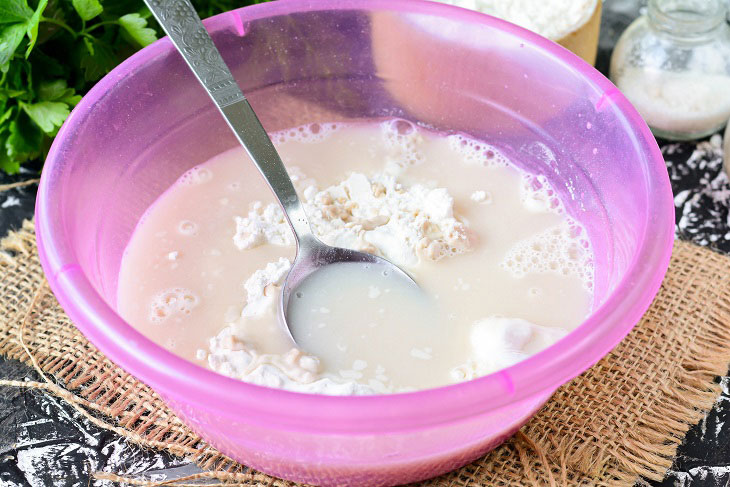 4. Knead a soft elastic dough, leave to rise in a warm place for 1 hour.
You can cover the bowl with the dough with a cotton towel or cling film.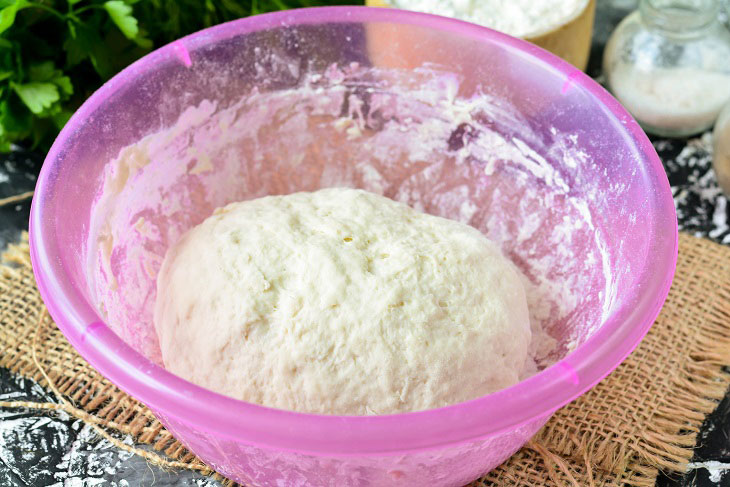 5. While the dough is rising, prepare the filling. Chop white cabbage with a sharp knife or use a special grater.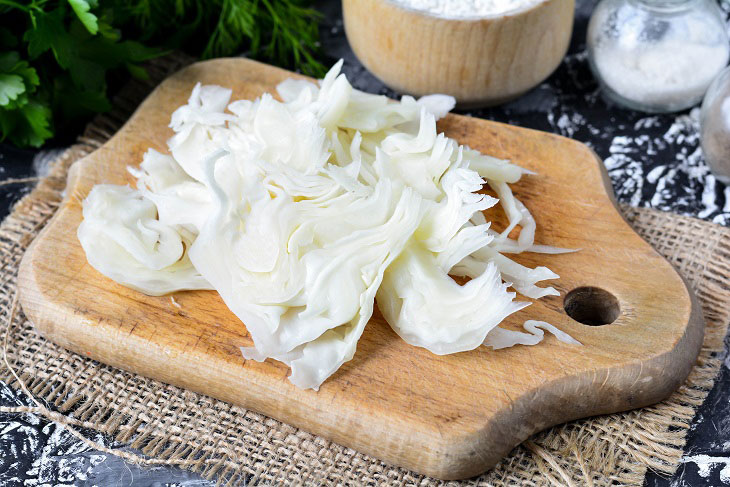 6. Chop the peeled onion with a knife into small cubes.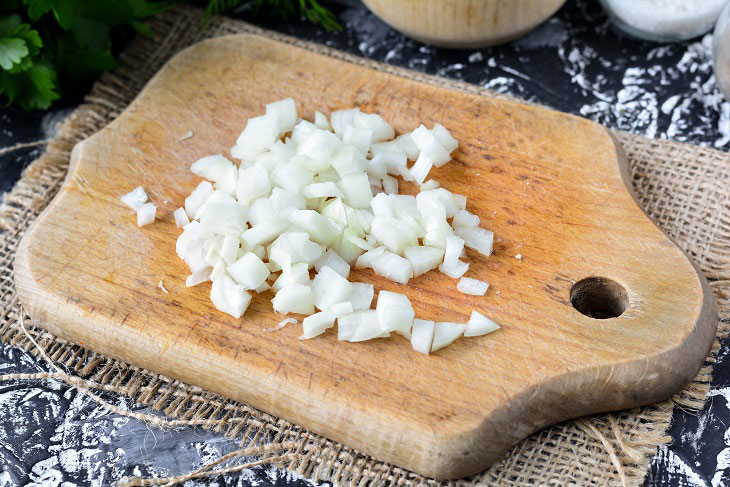 7. Heat a little oil in a pan, put the cabbage with onions.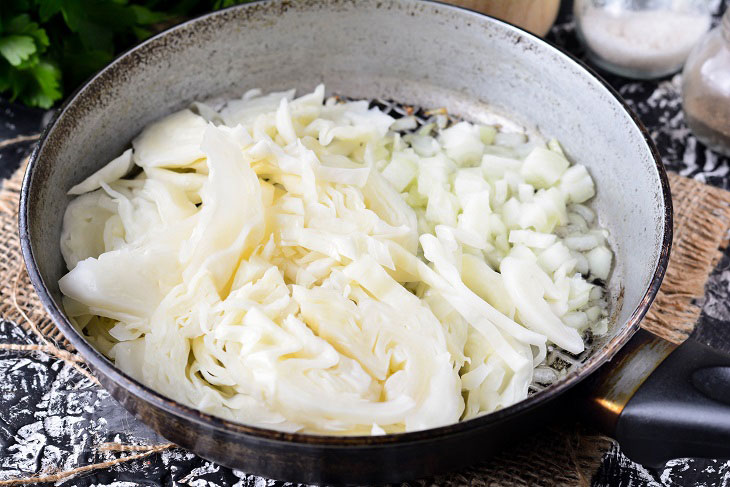 8. Sauté the vegetables for a couple of minutes, stirring occasionally, until soft and translucent, then add the tomato paste for color and slight acidity.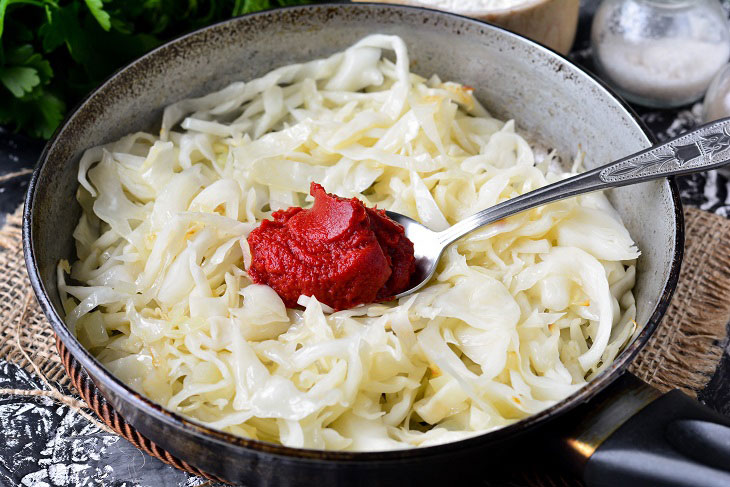 9. Stew vegetables for 10-12 minutes, salt and pepper the filling to taste. If desired, add dried mint, ground red hot pepper. Taste the cabbage – it should become soft. Cool down the filling.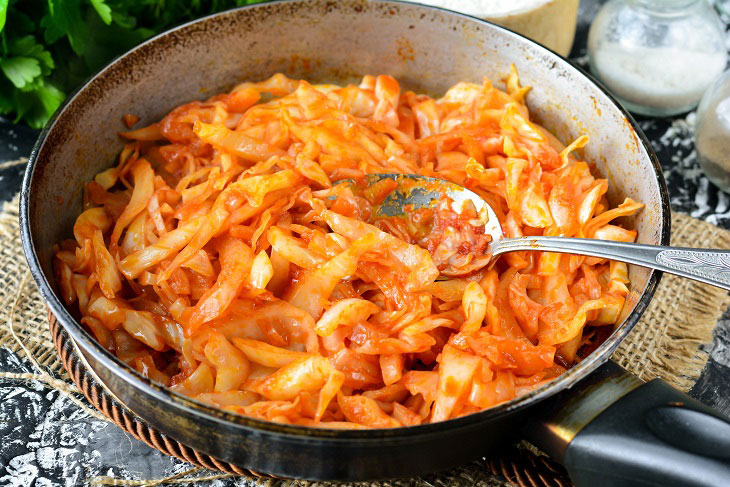 10. The dough has risen, it has become lush, you can sculpt pies.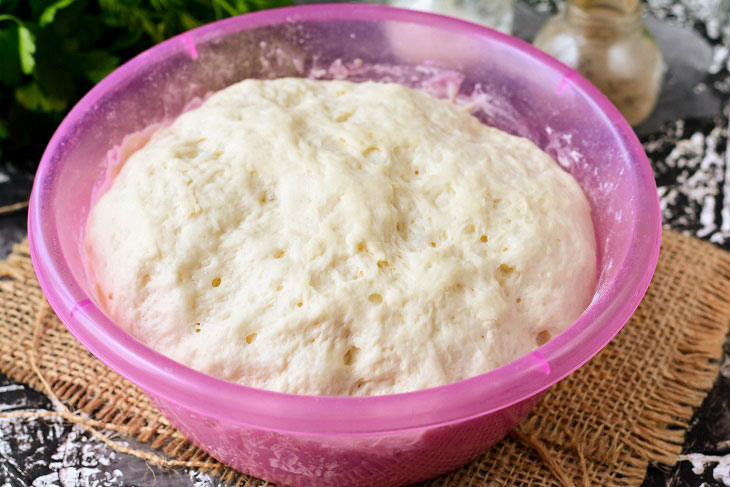 11. Lubricate the surface for forming pies or a table with oil. Punch down the dough, divide into 6-7 medium balls.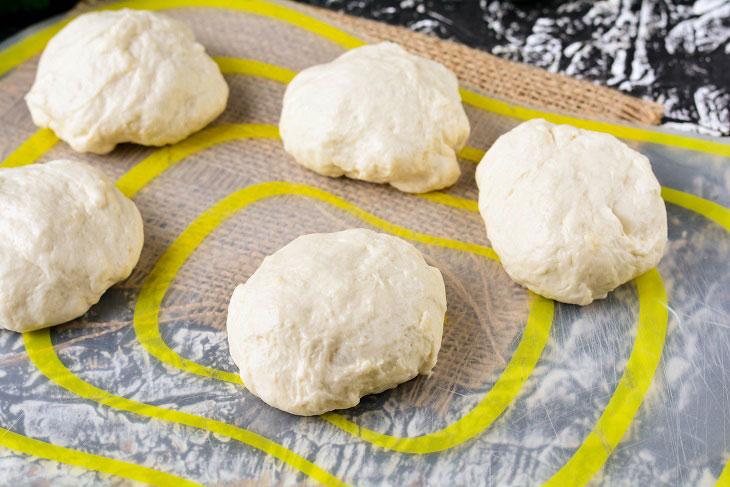 12. Roll out the dough into a large cake with a diameter of about 8-9 cm. Put 1.5 tbsp. l. cabbage filling.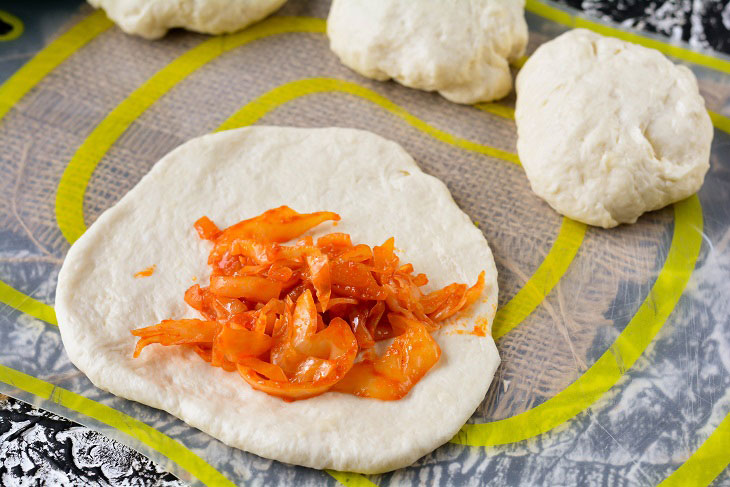 13. Wrap half of the filling dough and pinch the pies on the side. Sculpt Gagauz pies following the example of chebureks. The seam will be on the side, and not at the bottom, as in classic recipes.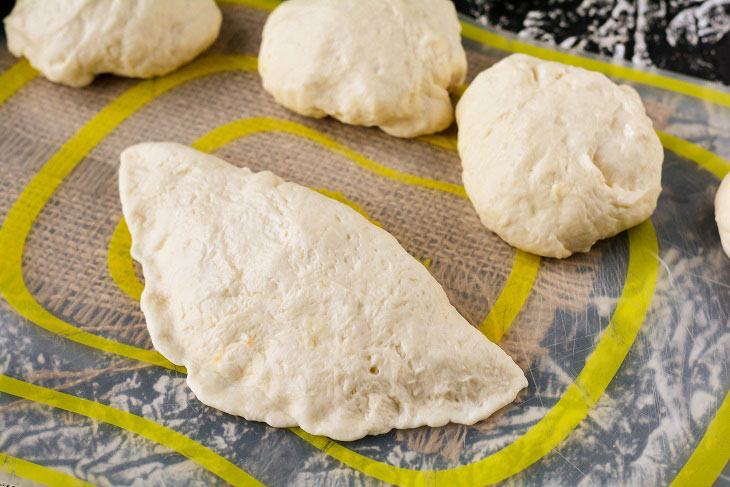 14. Heat the oil in a frying pan, lay out the pies.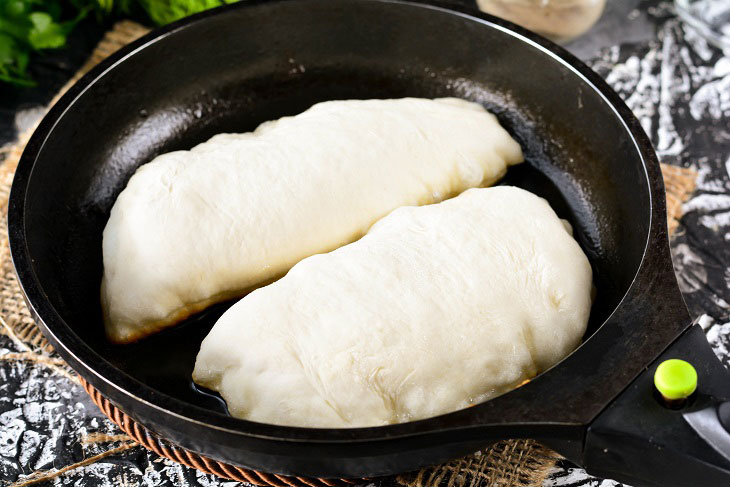 15. Fry the pies for 1.5-2 minutes on each side until golden brown. The pies are fluffy and airy.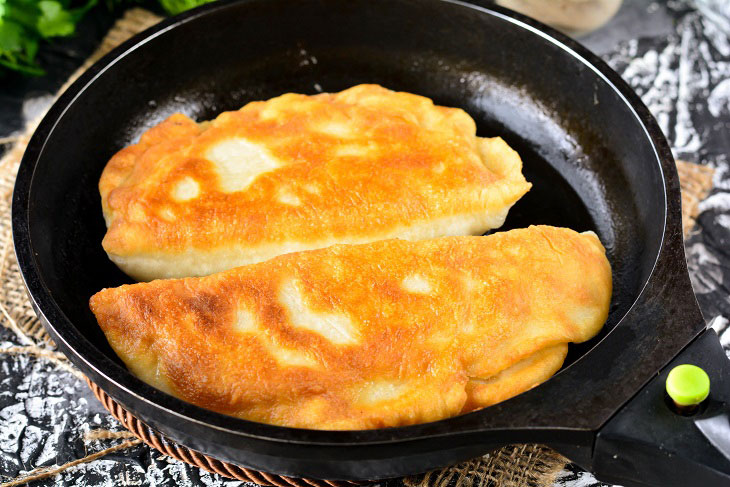 Put the finished Gagauz pies on a dish, cool a little and serve.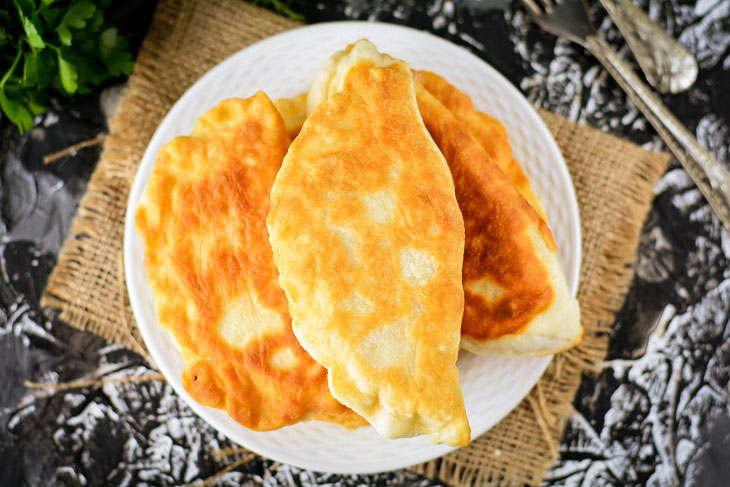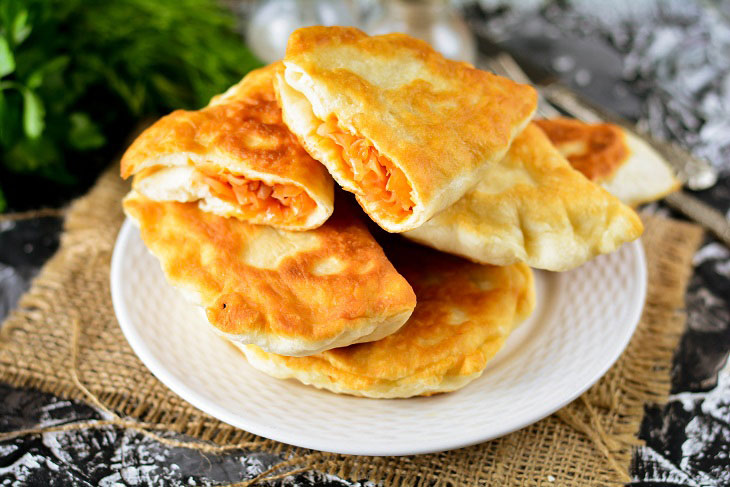 Enjoy your meal!