Squash noodle appetizer is an excellent vegetable dish that you should definitely cook. It turns out not only tasty, but also useful. The only thing to consider is that the appetizer will be spicy in taste. If you like such dishes, then you will definitely like squash noodles. With what to serve it to the table? It goes well with any meat dishes. Also suitable for any side dish. So you can safely boil young small potatoes and serve a snack with it.
When choosing vegetables, it is better to use young ones, this is about zucchini. Garlic and chili peppers should be added according to your taste preferences. If you like spicy dishes, then add these spices in larger quantities. If you like moderately spicy dishes, then less. To make the noodles look attractive, zucchini should be rubbed on a special grater. In this case, a Korean carrot grater is suitable. If there is no such grater, it is advisable to purchase it, the price for it is not expensive and you can buy it at any dishware store.
Ingredients:
Zucchini – 2 pcs.
Salt – 2 pinches.
Sugar – 2 pinches.
Garlic – 1-3 cloves.
Ground chili pepper – to taste.
Vegetable oil – 40 ml.
Dill – to taste.
Vinegar 9% – 20 ml.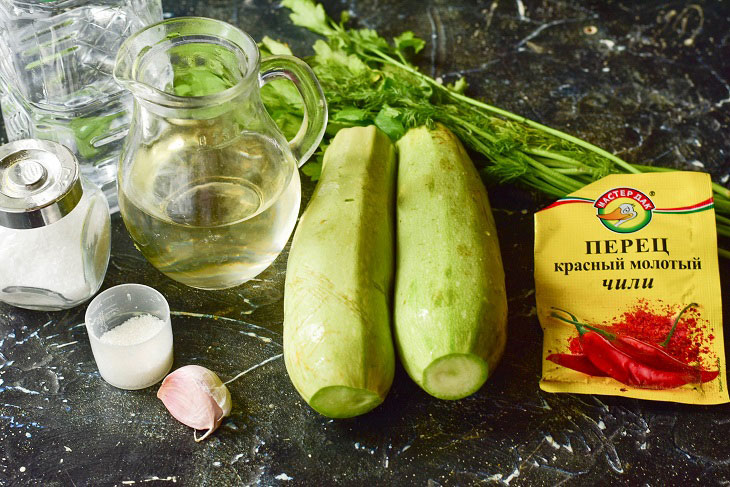 How to cook:
1. Wash vegetables. Then grate the zucchini on a special grater.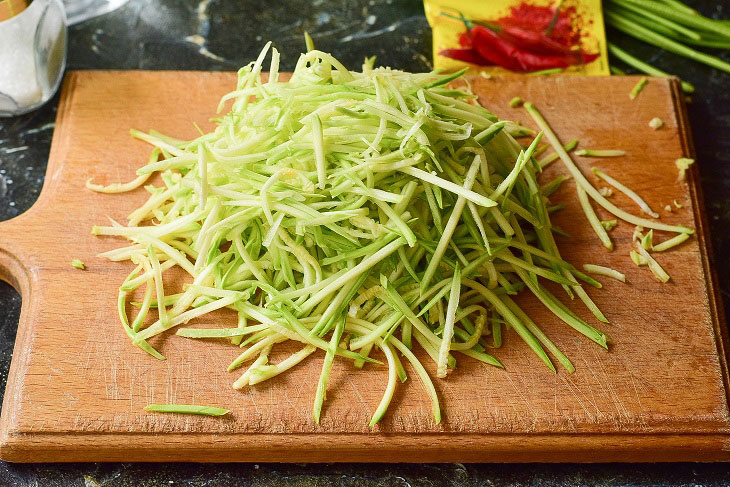 2. Pour vegetable oil into the pan, put a few sprigs of dill, a clove of garlic, which is cut into several pieces.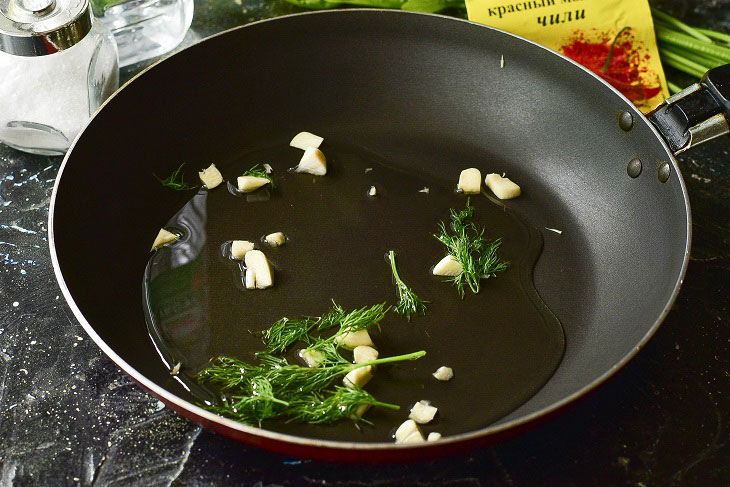 3. Grate zucchini on a Korean carrot grater.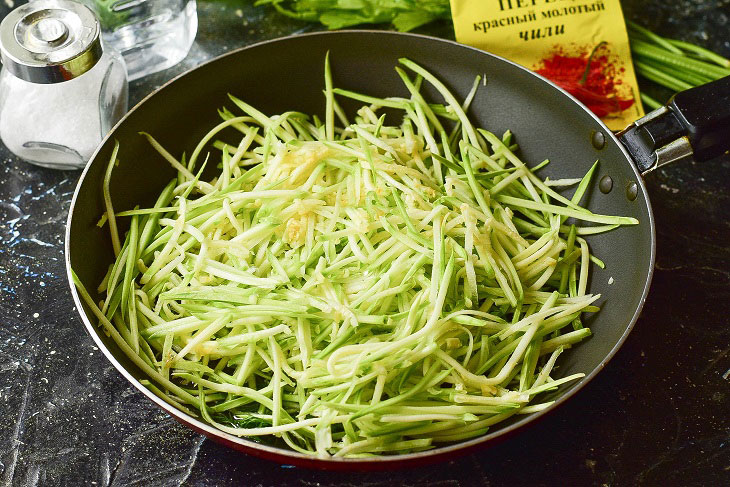 4. Pour in the sugar.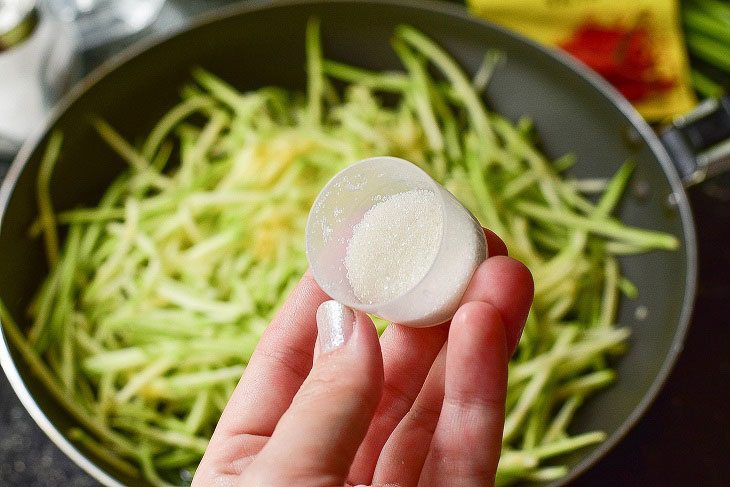 5. Add salt.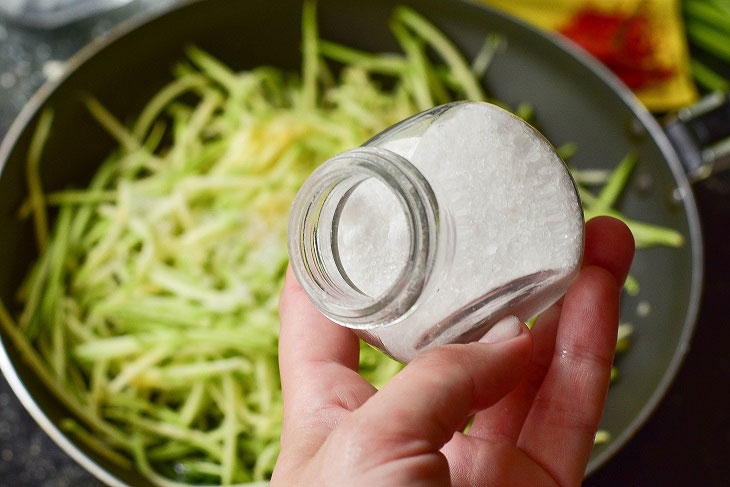 6. Pour in the vinegar. If it is not there, then use acetic acid, just dilute it with water, as it is concentrated.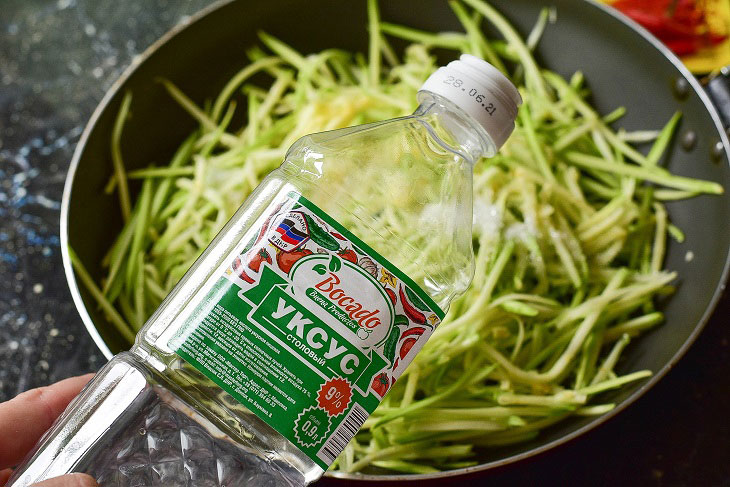 7. Add chili pepper. If you want, then you can add some other spices.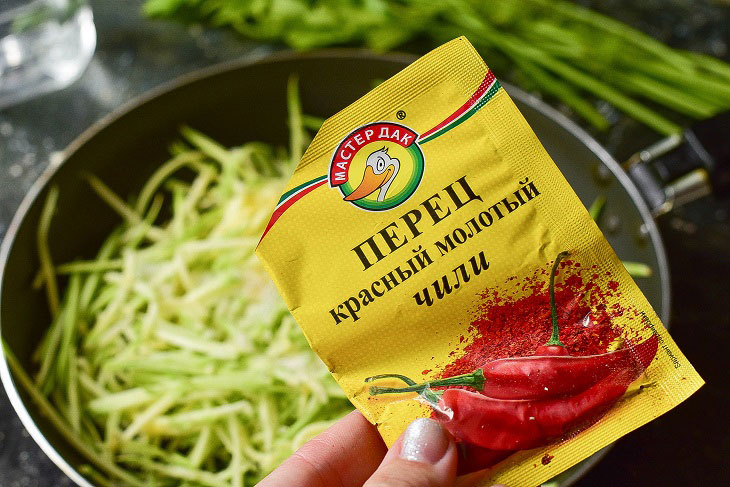 8. Simmer the noodles over medium heat for 3-4 minutes. This time is enough.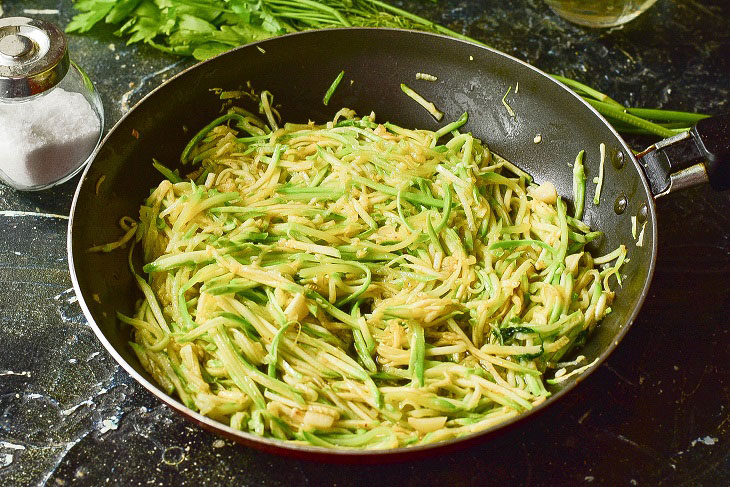 9. Now transfer it to a beautiful dish. Let it cool down and only then serve it to the table.
This is how easy and quick you can make a simply amazing-tasting snack.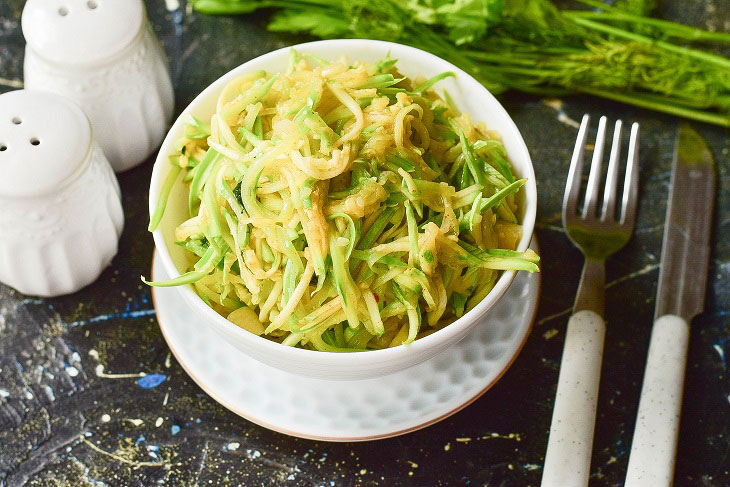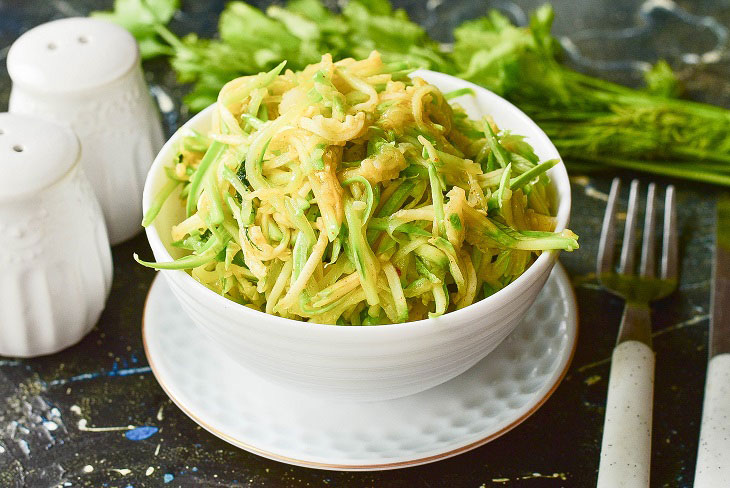 Bon appetit!