Vegetable dishes are a great choice for the summer season. Cooking delicious food from vegetables is within the power of any housewife. Vegetables can be baked, boiled, steamed.
But most of all interesting recipes from vegetables are obtained if you cook dishes in the oven. The whole process of cooking turrets from vegetables with cheese and olives will take you about 1 hour. You can combine different vegetables: eggplant, tomatoes, zucchini, sweet peppers, broccoli, cauliflower.
For convenience, a baking sheet can be covered with parchment or foil, so that later they can be carefully thrown away and not washed.
Ingredients:
Eggplant – 2 pcs.
Zucchini – 1 pc.
Red onion – ¼ pcs.
Olives (pitted) – 8-10 pcs.
Yellow tomatoes – 1 pc.
Sour cream 15% – 4 tbsp. l.
Water – 5 tbsp. l.
Salt – to taste.
Oregano – 2-3 hours
Spices with paprika – 1 tsp
Hard cheese – 100-150 g.
How to cook:
1. Wash the eggplant, cut off the tail and cut into rings about 1.5 cm wide. Cover the baking sheet with foil, grease it with oil. Salt the eggplant rings well and place on foil.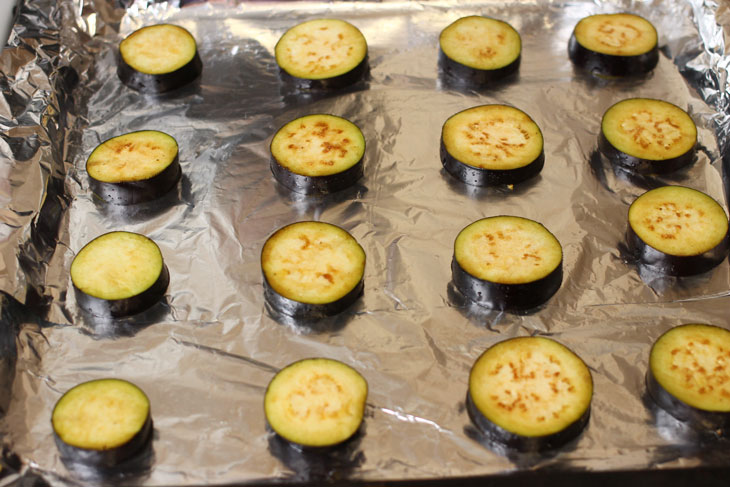 2. Combine sour cream with water and mix well. Add salt and spices with paprika to taste. Stir and brush the eggplant with the sauce.
3. Wash the zucchini too, cut off the tails, cut into rings 1-1.5 cm wide. Salt the same way as the eggplants. Put them on top of the eggplant rings and brush with sour cream sauce.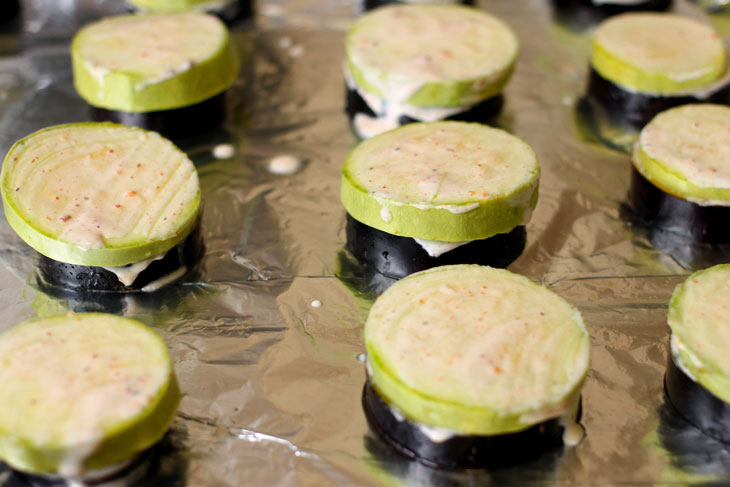 4. Wash and peel sweet peppers, cut into rings. Lay out the third layer.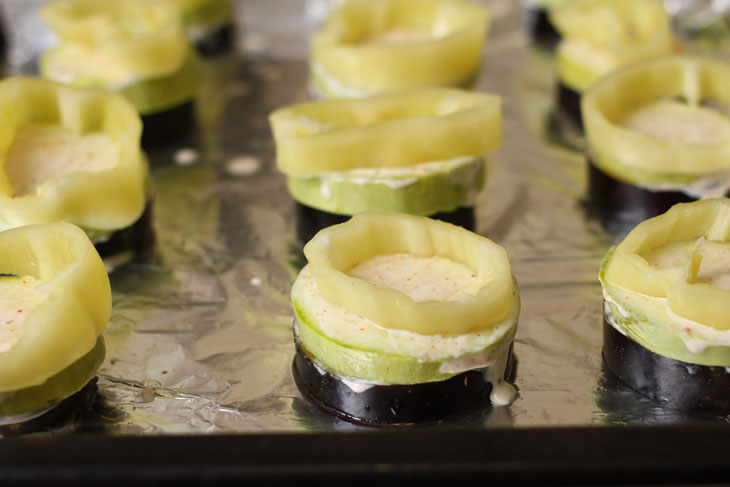 5. Peel the red onion, chop and add to the center of the vegetables.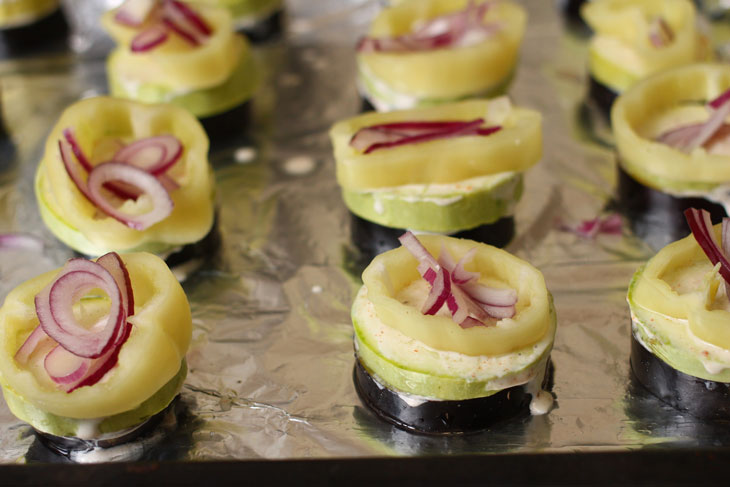 6. Cut the olives into rings and place next to the onion.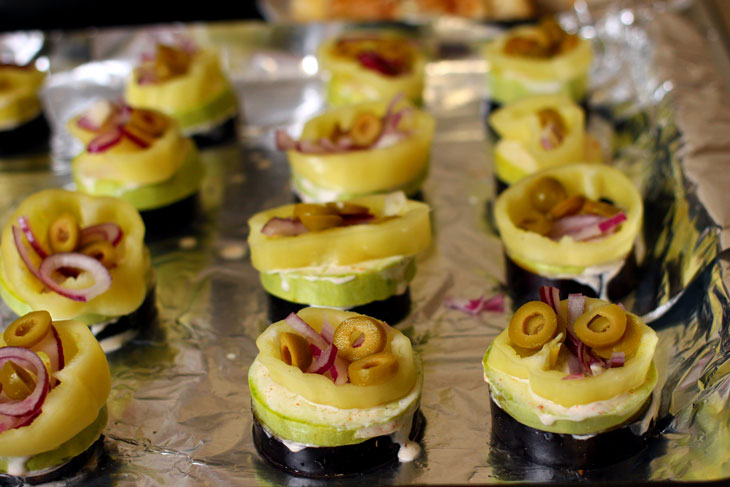 7. Wash yellow tomatoes and cut into rings. Lay out the next layer.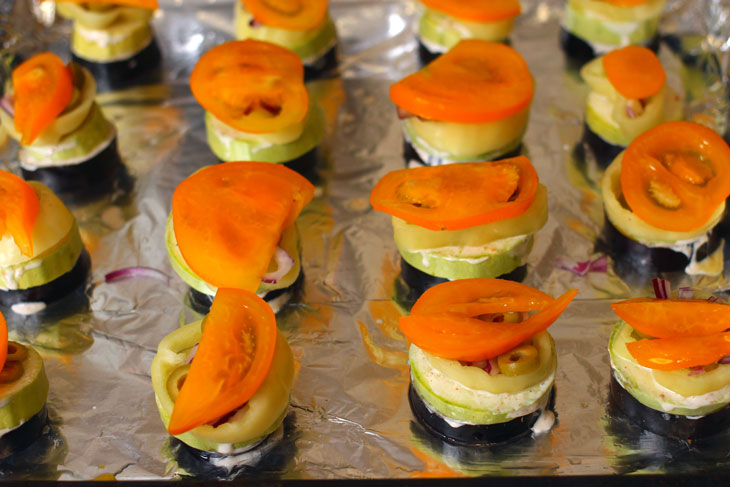 8. Pour the prepared vegetable tower with sour cream sauce. Salt and add spices if desired.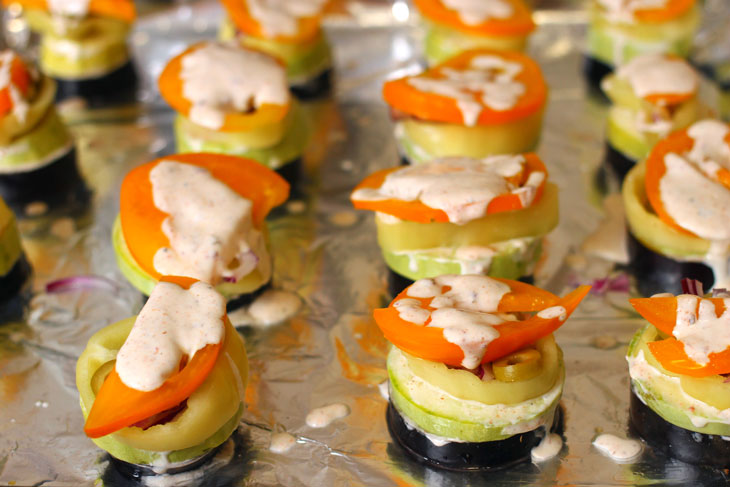 9. Grate hard cheese and put on each workpiece as much as it fits.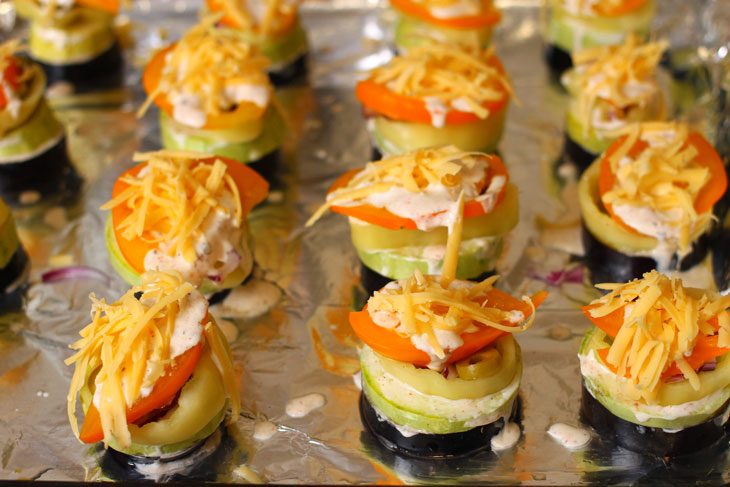 10. Sprinkle all the vegetables with oregano and place in the oven.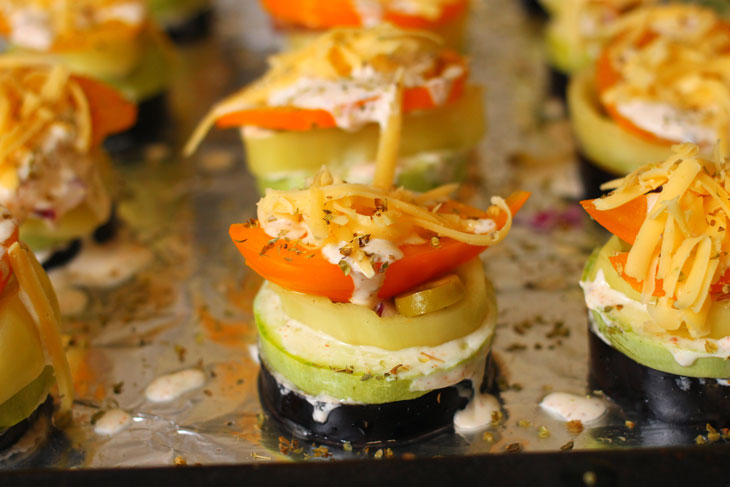 11. Bake in the oven at 180 degrees for about 30 minutes. Make sure the bottom doesn't burn. Sprinkle the finished dish with fresh herbs.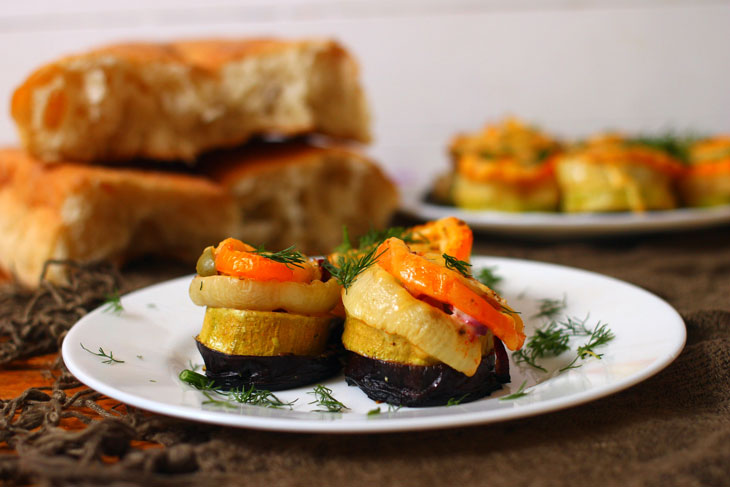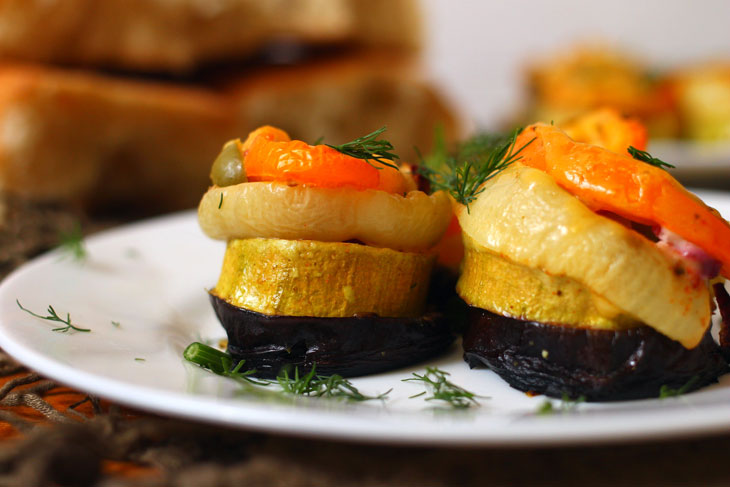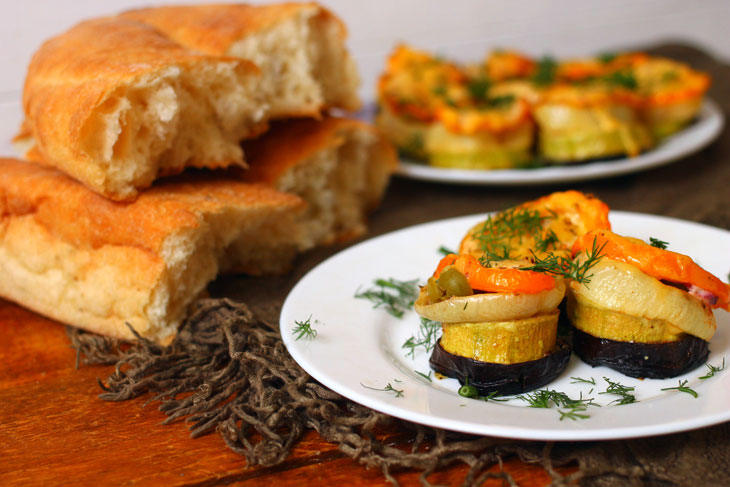 Enjoy your meal!