Eggs stuffed with crab sticks are an easy-to-cook appetizer that looks pretty nice and can be safely served even on a festive table.
For its preparation, it is worth using homemade chicken eggs. Crab sticks are better to buy natural, and not surimi imitation. It is the quality of this product that largely determines the taste of the finished snack, so it is better to buy good crab. In order to spend less time on the cooking process (although in general the appetizer is prepared quite quickly), it is worth boiling chicken eggs in advance.
Eggs stuffed with crab sticks should be served to the table after they have stood in the refrigerator for at least 15 minutes. You can safely decorate them with any greens on top or grease them with additional mayonnaise.
Ingredients:
Chicken eggs – 3 pcs.
Crab sticks – 4-5 pcs.
Mayonnaise with a fat content of 67% – 0.5 tbsp. l.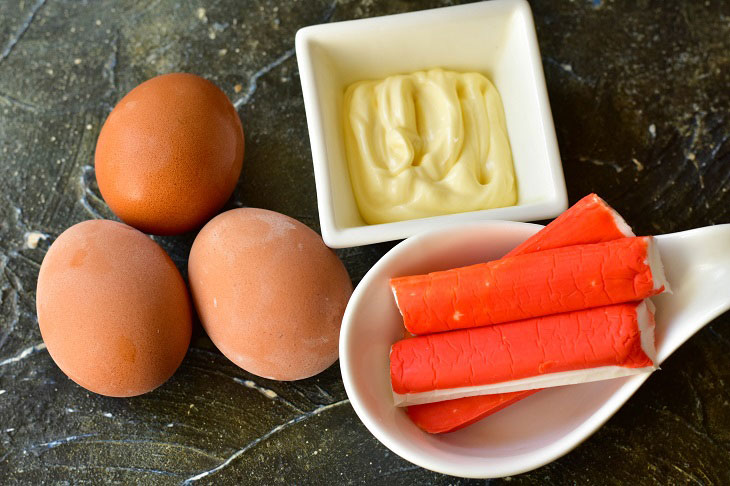 How to cook:
1. So, if you didn't boil the eggs in advance, then put them in a bowl, cover with water. Put the bowl on the fire. When the water boils, turn the heat down to low. Boil them for 5-7 minutes. Now carefully pour the boiling water into the sink, pour the eggs with ice water. Leave them for 10 minutes to cool. Clean the shell, do this procedure as carefully as possible so as not to violate the integrity of the protein. Now cut each chicken egg in half.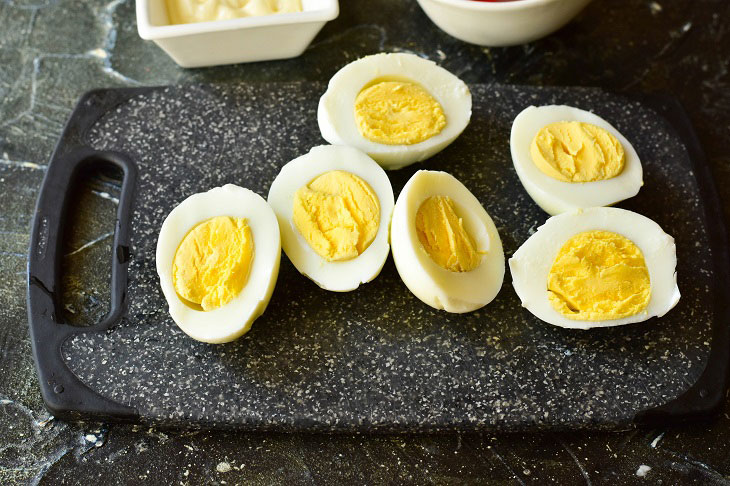 2. Very carefully remove the yolks.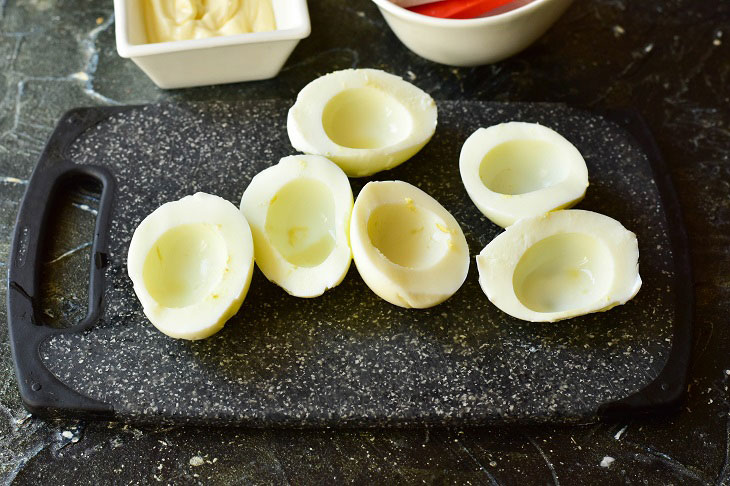 3. Remove the wrapping film from the crab sticks. Cut them into cubes or grate them on a fine grater.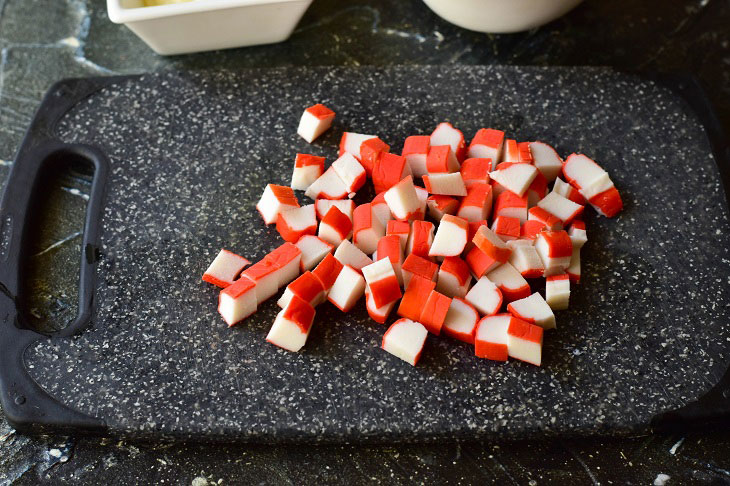 4. Put the egg yolks in a bowl.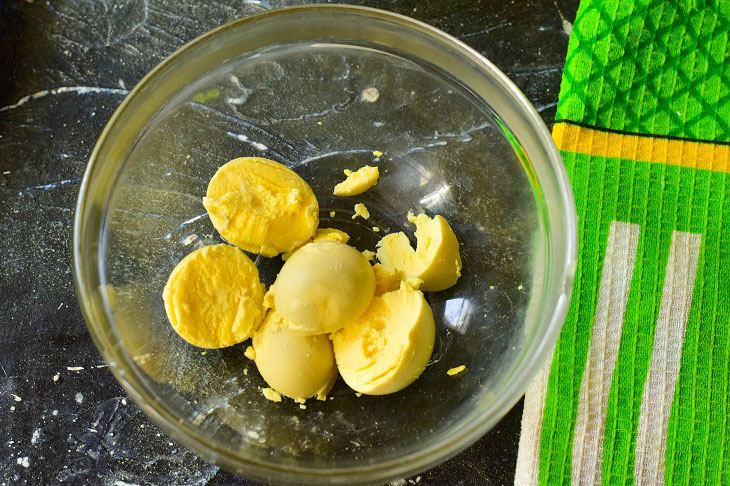 5. Add diced crab sticks to them.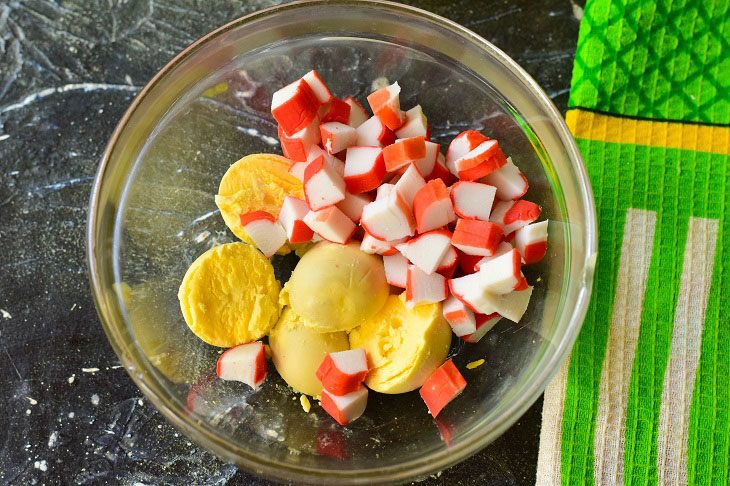 6. Now squeeze mayonnaise directly from the tube or use a tablespoon.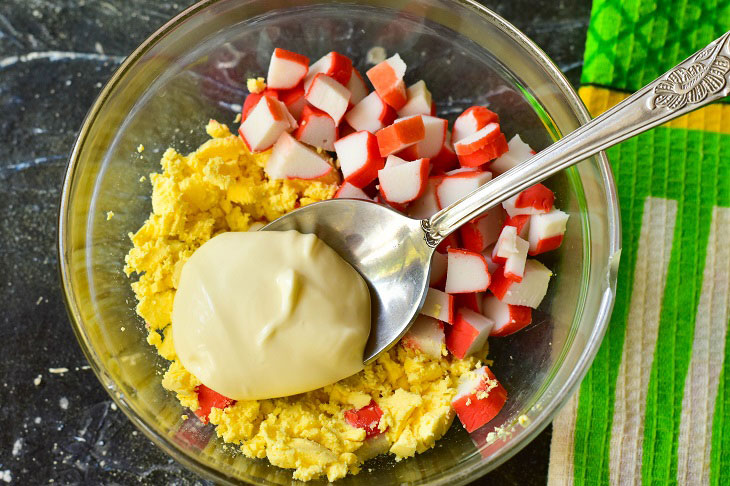 7. Mix everything very well.
In addition to the listed products, you can safely use some other products. For example, add another fresh cucumber, which is finely chopped or boiled potatoes.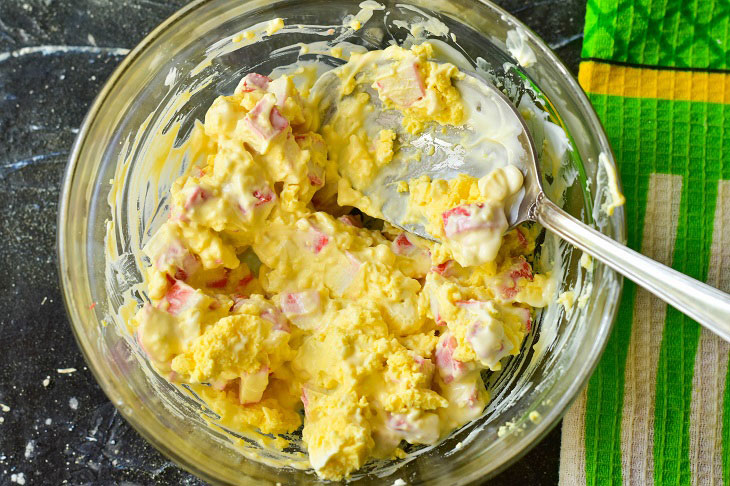 8. Gently fill the egg whites with the prepared filling of crab sticks and egg yolks.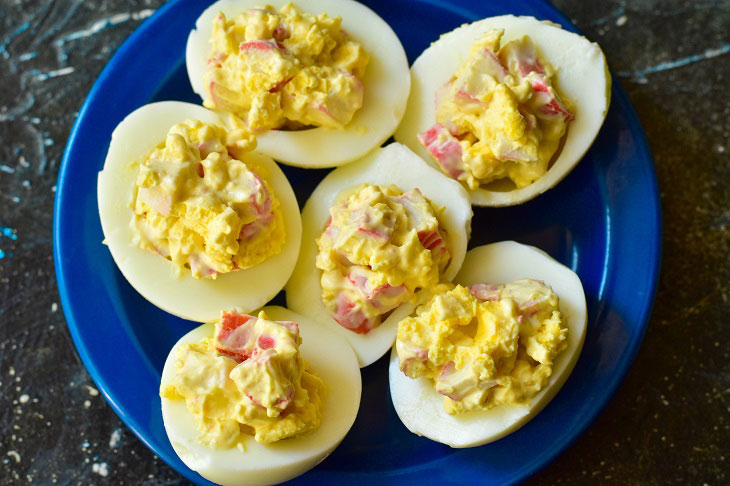 9. Transfer the egg halves to a bright and beautiful dish. These are the eggs stuffed with crab sticks turned out!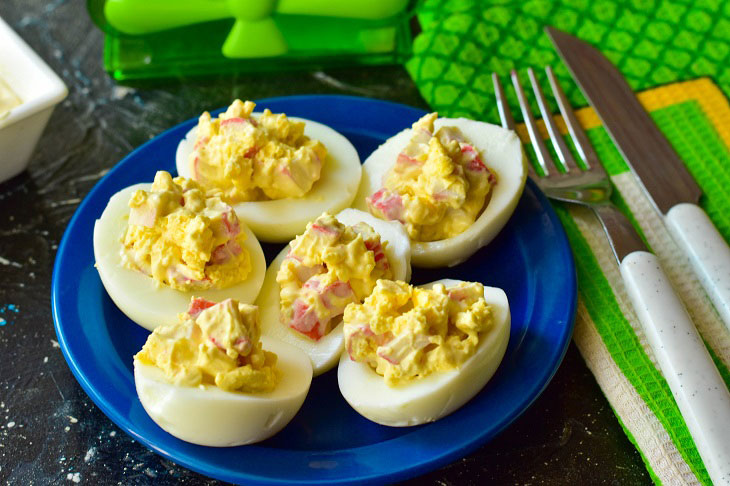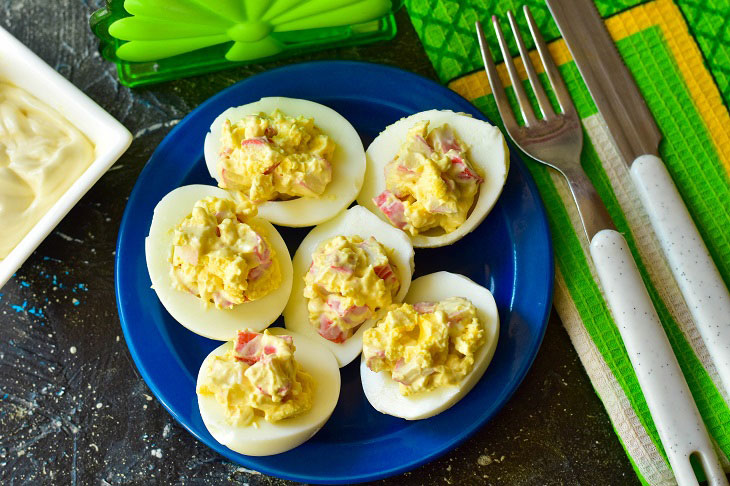 Enjoy your meal!