Apple pie "Kroshka" is a very tasty pastry that is not difficult to make. That is why, if you are waiting for guests, then feel free to cook it. You definitely won't have any difficulties in cooking, the cake will definitely turn out. Make it, believe me, everyone will like it without exception.
For its preparation, you can use any apples as a filling. They also need to be grated on a coarse grater or cut into pieces that are not large in size. For the test, you should take margarine, but if you are critical of it, then replace it with butter or sour cream. The shape of the cake can be given any. If you like round cakes more and have the appropriate mold, then definitely make it that way. If suddenly you don't have any baking molds at all, then use a baking sheet. Don't be afraid that the cake won't turn out. It keeps its shape perfectly, but the filling will not run out anywhere.
You can serve ready-made apple pie to the table with tea, coffee or milk. And finally, I would like to note that baking has such a name due to the fact that there is a crumb on top of the pie, because the dough is rubbed on a grater. If suddenly, there is no grater, although this is unlikely, you can twist the dough in a meat grinder and put the resulting flagella on the pie, and then safely send it to the oven.
Ingredients:
Margarine – 100 g.
Egg – 1 pc.
Flour – 300-350 g.
Sugar – 5 tbsp. l. (2 for the dough, the rest for the filling).
Soda – 0.5 tsp (it will need to be extinguished with vinegar or lemon juice).
Apples – 4 pcs.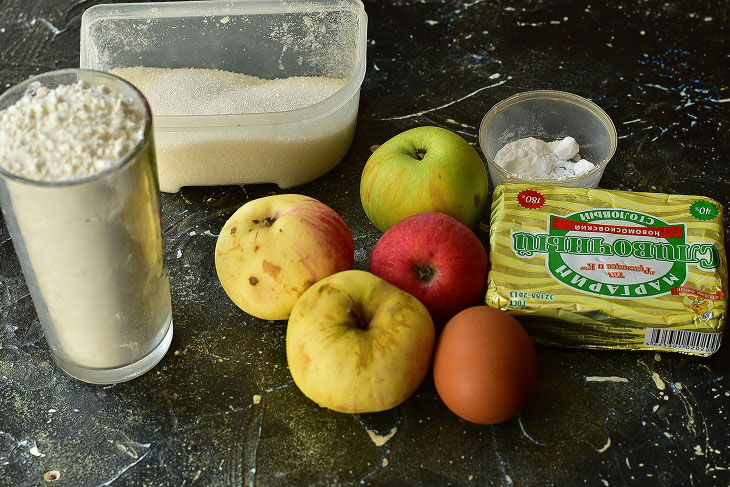 How to cook:
1. Crack a chicken egg into a bowl, add 2 tbsp. spoons of sugar.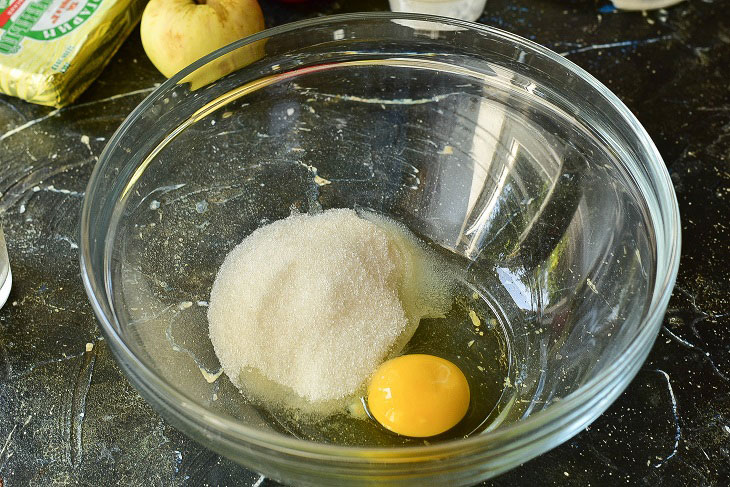 2. Mix everything intensively with a special kitchen whisk. Then lay out margarine at room temperature.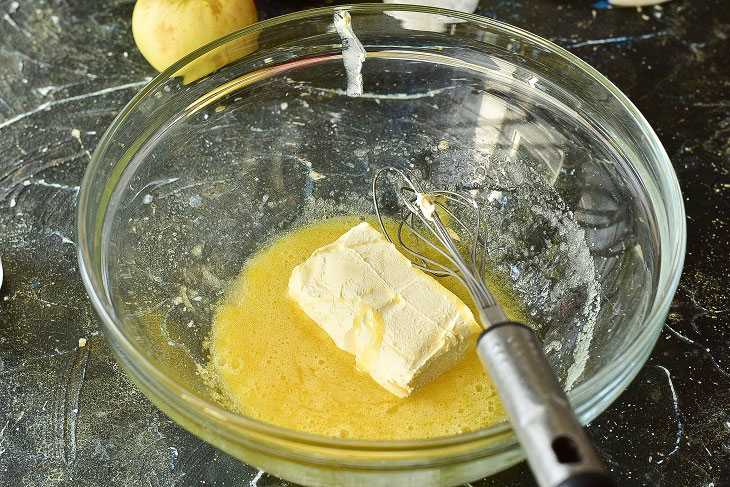 3. Add premium flour.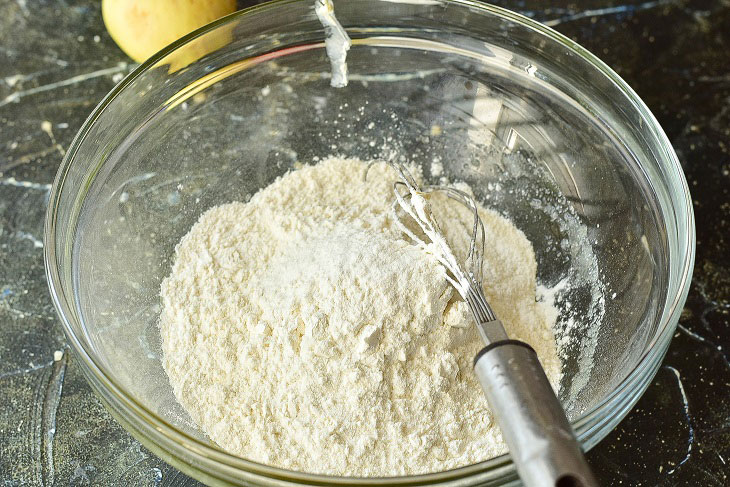 4. Add soda, which must be extinguished.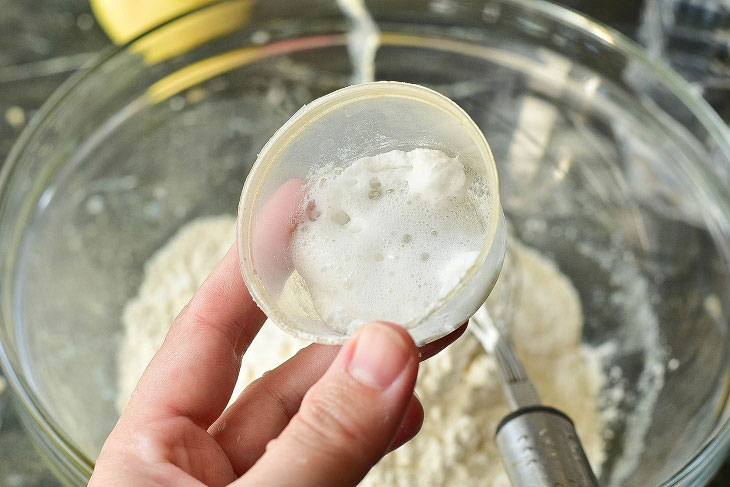 5. Now knead the dough.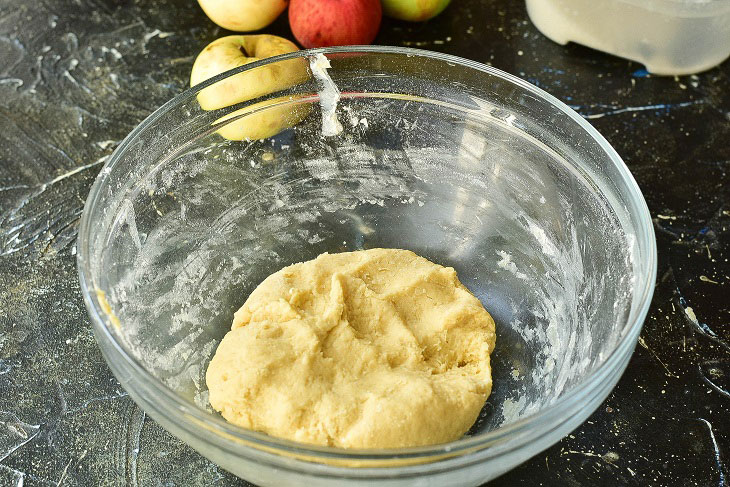 6. Split it in half. Put one half on a baking sheet, form a pie.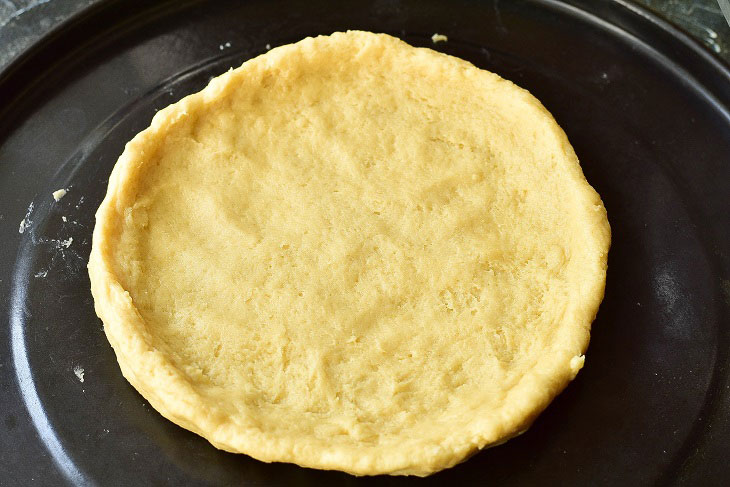 7. Grate the apples on top, just peel them first.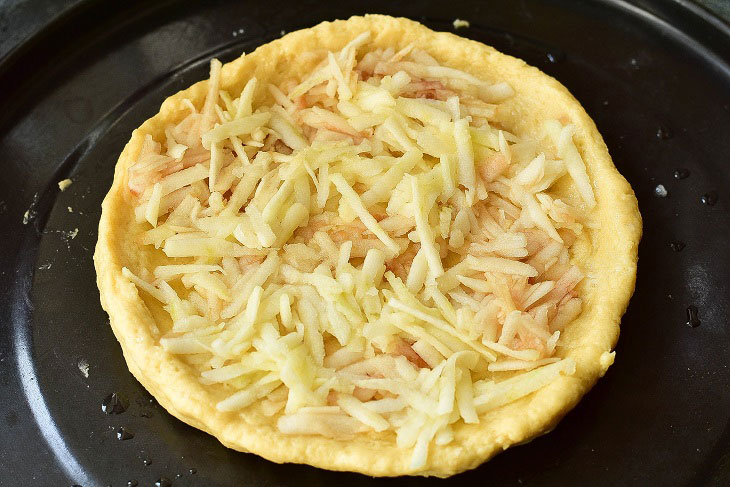 8. Sprinkle them with sugar.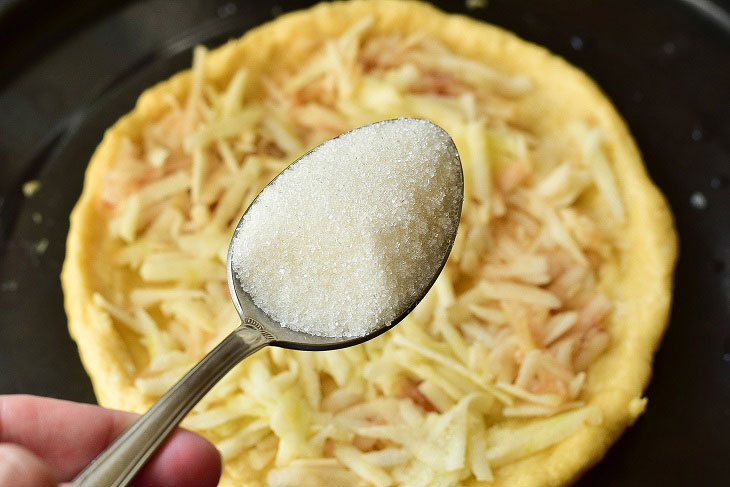 9. Grate the second half of the dough on a grater from the side where there are large holes.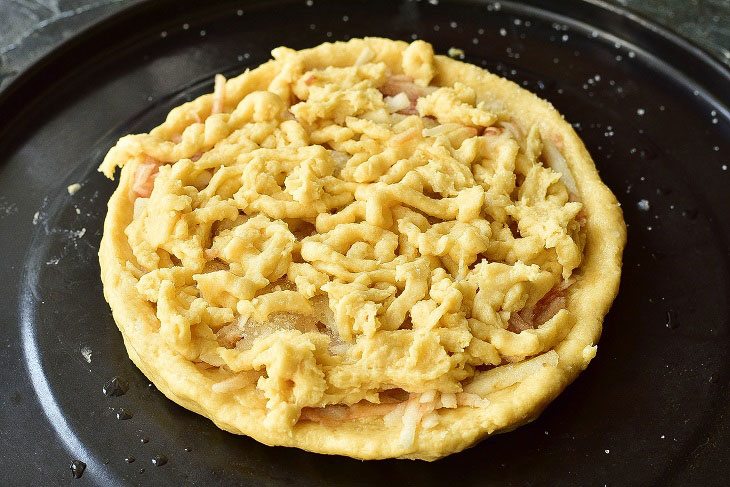 10. Send the cake to the oven preheated to 190 degrees for 30 minutes. Set the temperature to 190 degrees.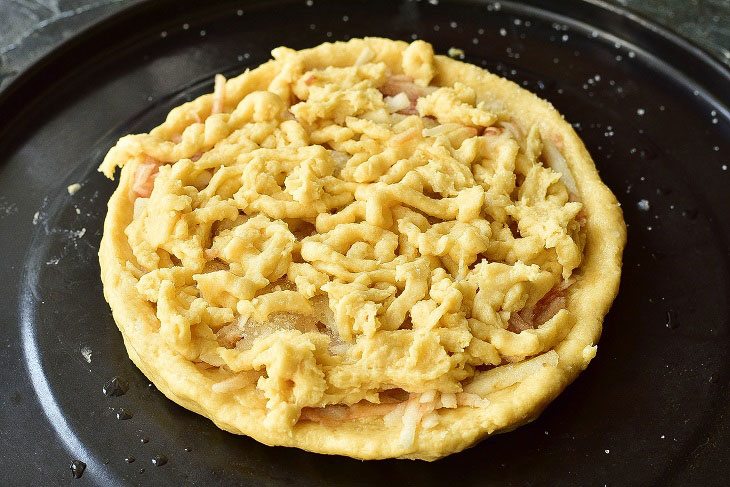 11. Put the finished cake on a dish, and serve it boldly to the table.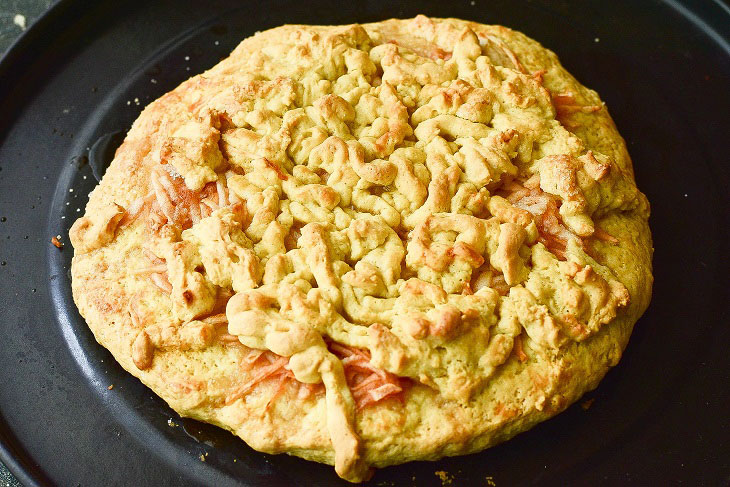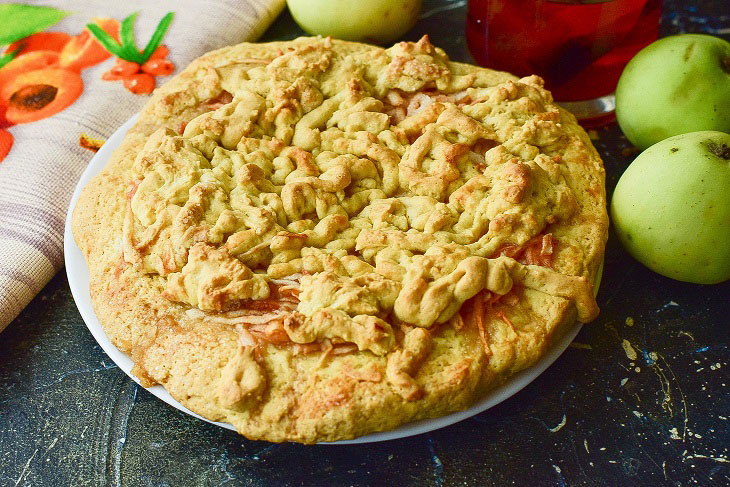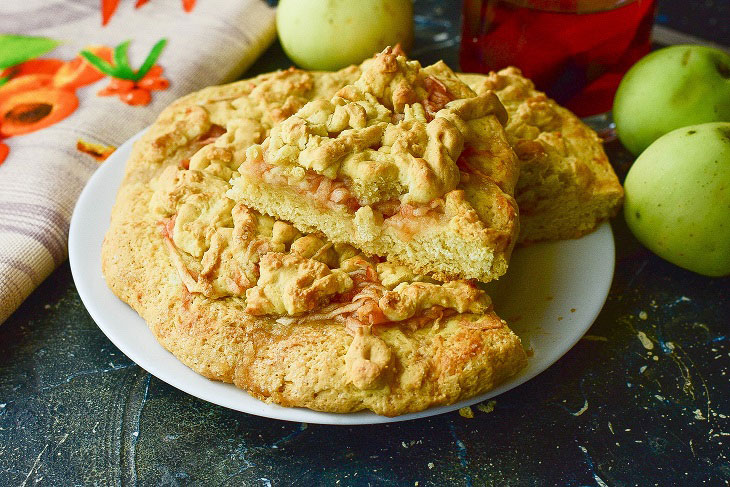 Bon appetit!