Pie with cottage cheese can be safely prepared as a treat for tea, especially if guests do not eat sweet pastries or make them for a snack. They always turn out very tender, tasty, and it doesn't take long to cook them, since the dough is not kneaded with yeast. When choosing cottage cheese, of course, it is better to give preference to homemade, but if it is not possible to purchase it, then store-bought is also suitable. When choosing wheat flour, it is better to use the one that is of the highest grade. Green onions can be omitted or replaced with onions, which must be fried in a pan. You can also add boiled chicken eggs to the filling in addition to cottage cheese. Fry the pies in a frying pan, pouring a small amount of vegetable oil on it, although, in general, this procedure can also be safely done in a dry frying pan with a non-stick coating.
It is best to serve pies with cottage cheese to the table immediately after cooking, so they will have a tender and slightly crispy crust. Although, many, on the contrary, eat them exclusively cold. Additionally, you can grease them with high-quality butter or serve with sour cream.
Ingredients:
Cottage cheese – 150 g.
Green onions – to taste.
Salt – 2 pinches.
Flour – 200-250 g.
Water – 0.5 tbsp.
Vegetable oil – for frying.
Sugar – 1 pinch.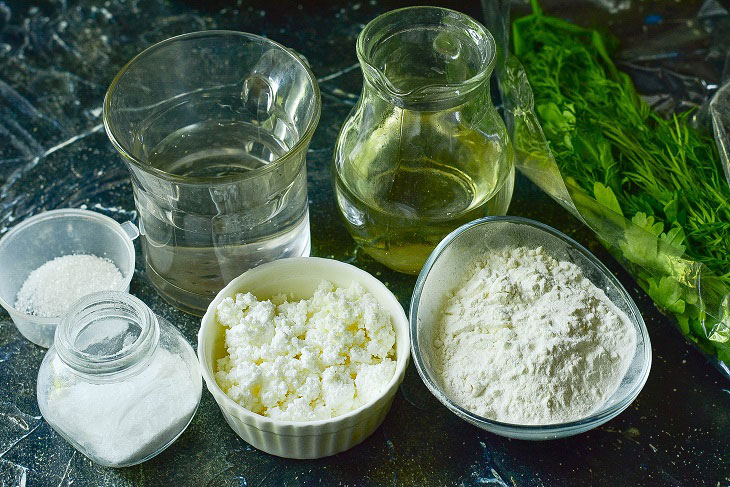 How to cook:
1. So, in a large bowl, add a pinch of salt, sugar.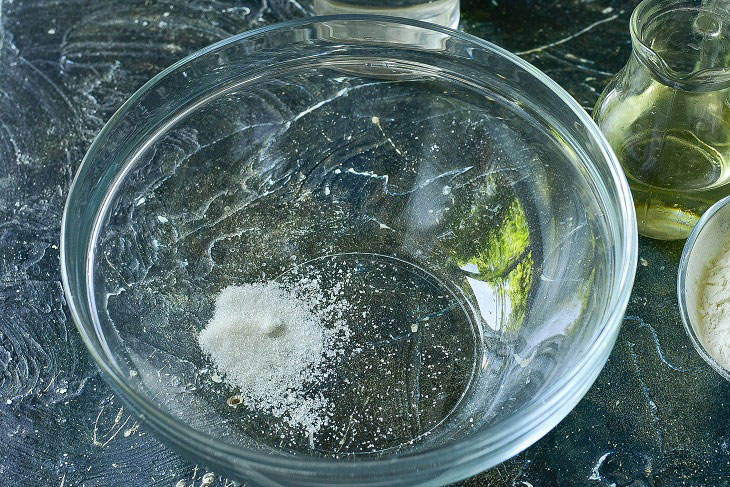 2. Pour in water, you can make it a little warm. Stir to dissolve salt and sugar.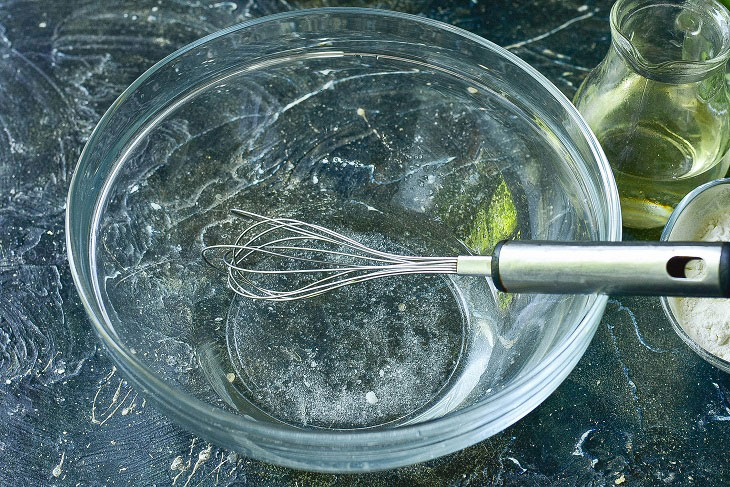 3. Add premium flour.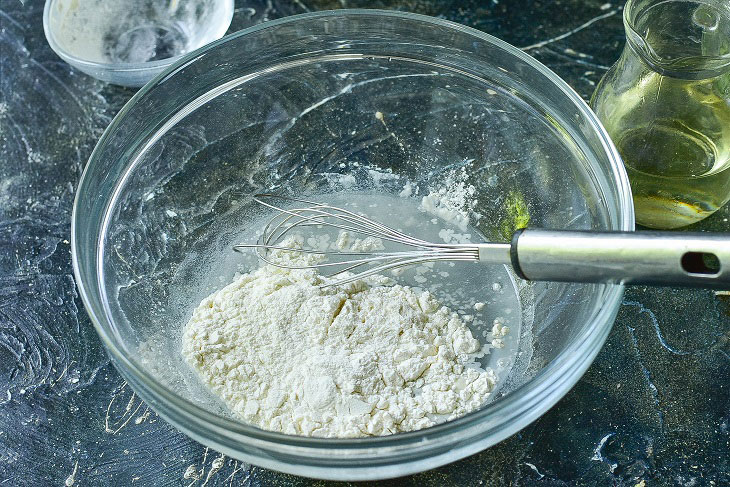 4. Now knead the dough with your hands.
If you wish, then you can entrust this procedure to a planetary mixer or a bread machine, just keep in mind that in this case, the kneading time will be quite long.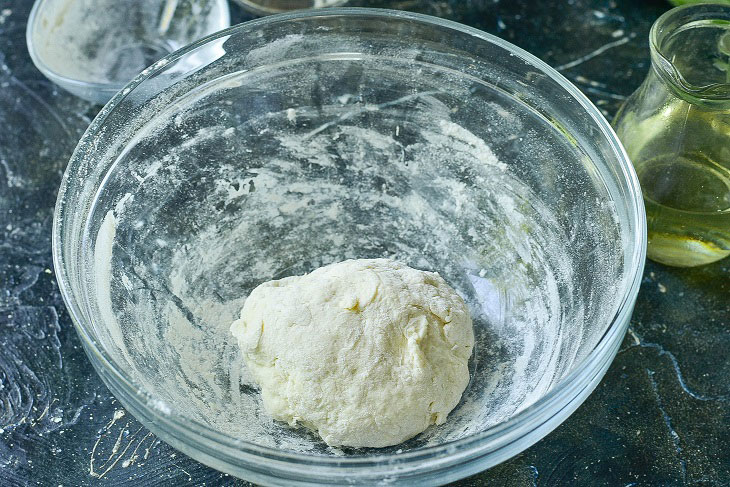 5. Put the dough on the table, cover it with cling film, leave for 10 minutes to form glu10. This procedure is necessary if you knead the dough with your hands. Then roll out the dough with sausage, cut it into pieces.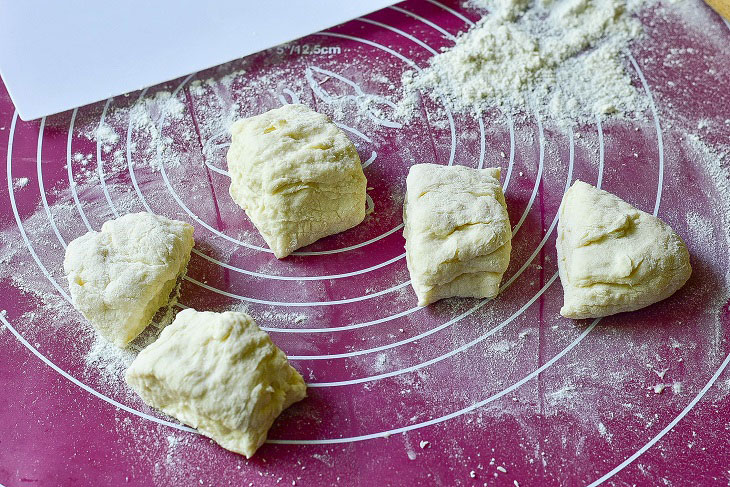 6. Add a pinch of salt and chopped green onions to the cottage cheese.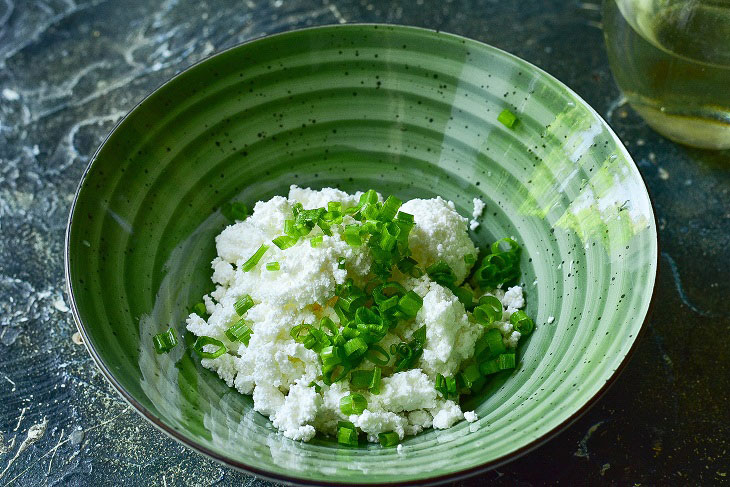 7. Press each piece of dough, lay out the filling of cottage cheese and onions.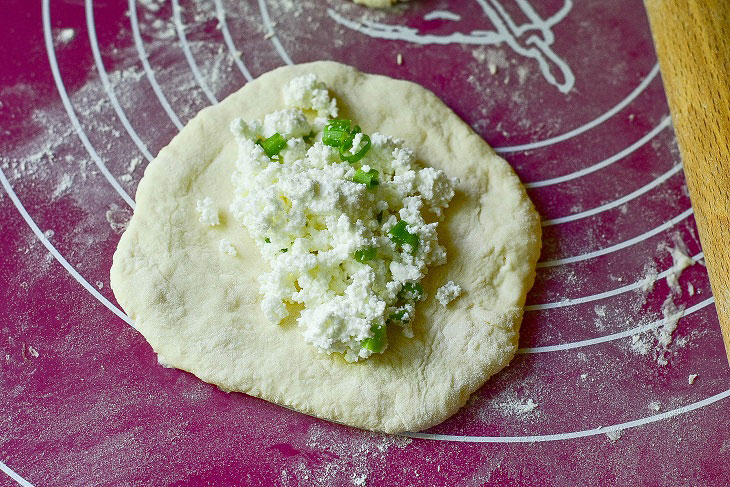 8. Fasten the edges, roll out the resulting cake carefully with a rolling pin.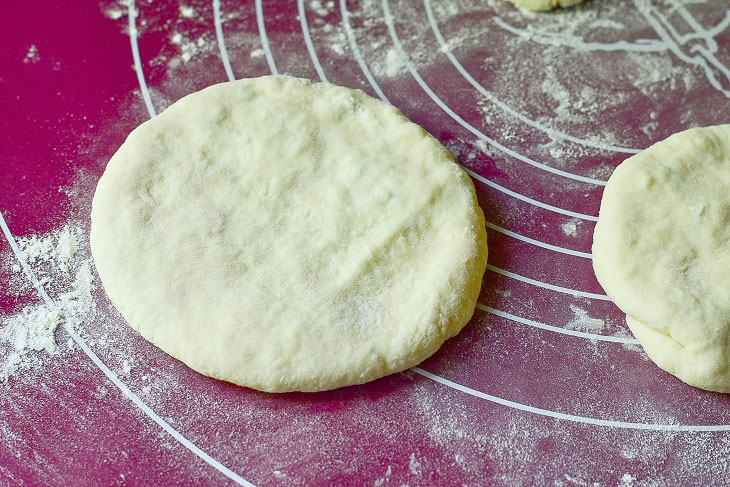 9. Now put the placintas in a frying pan, in which heat the vegetable oil.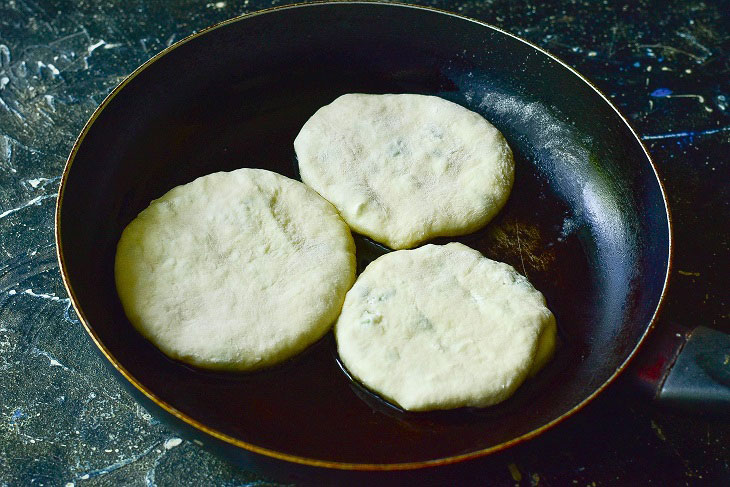 10. Fry them until golden brown over medium heat.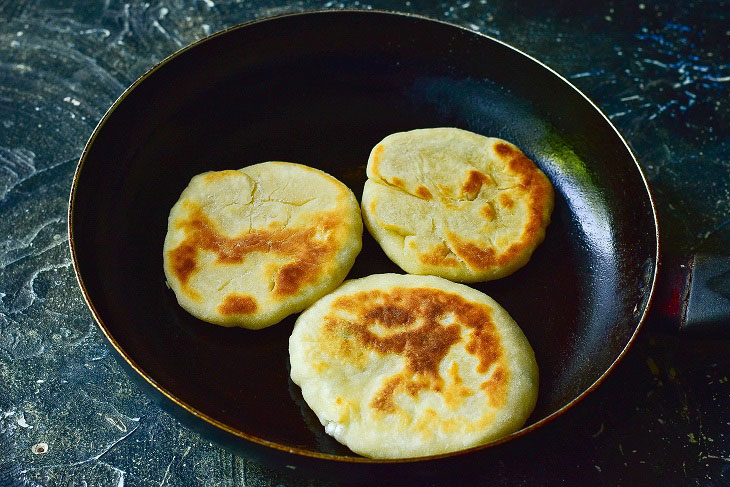 Here are such ready-made pies with cottage cheese!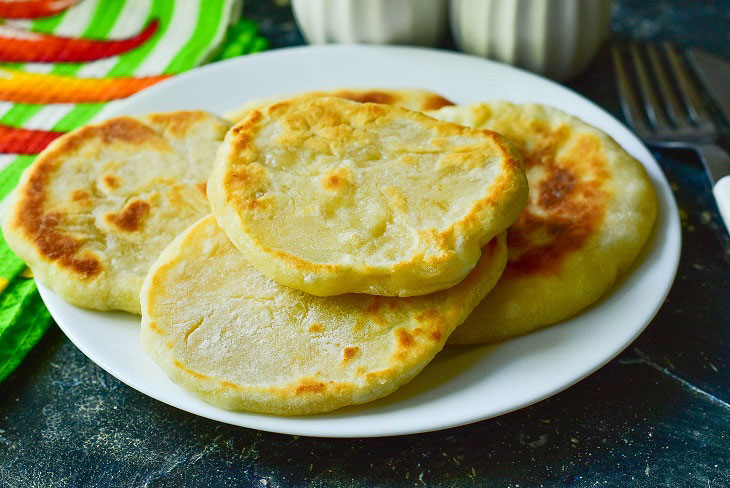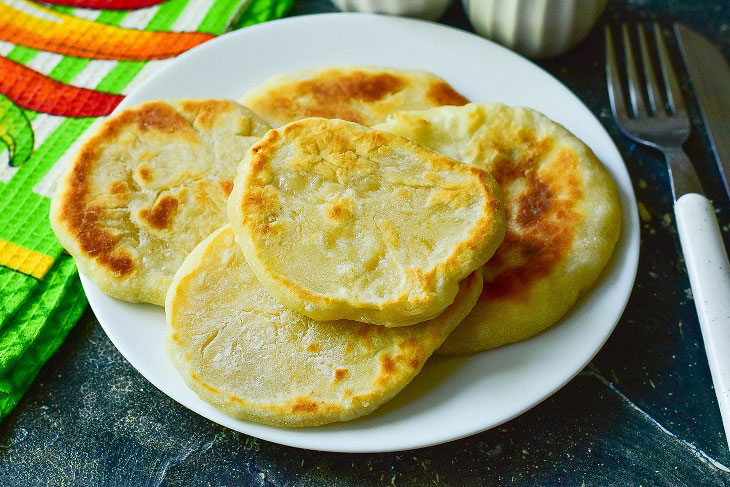 Bon appetit!