Apricot puffs are delicious seasonal pastries that are surprisingly easy and quick to prepare. The basis of baking is puff pastry, and the filling is ripe juicy and incredibly fragrant apricots, lightly sprinkled with sugar.
According to this recipe, you can cook no less delicious puffs with plums, peaches, nectarines.
Ingredients:
Yeast- free puff pastry – 500 g.
Fresh apricots – 8 pcs.
Sugar – 12 tsp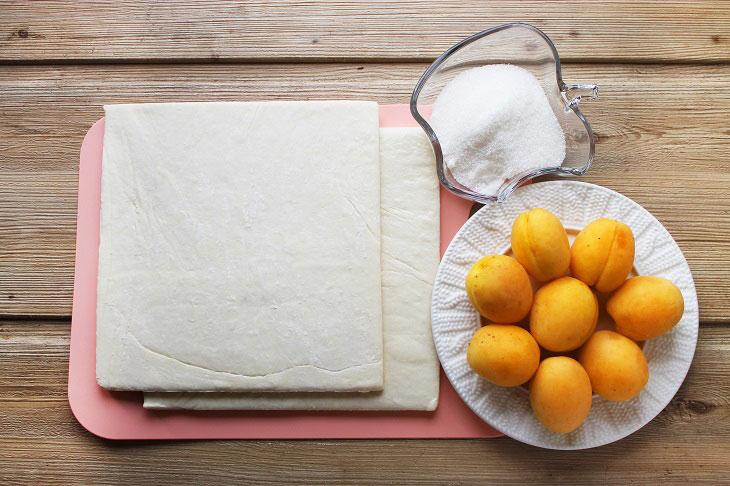 How to cook:
1. Remove the dough from the package and leave at room temperature to defrost. The defrost time depends on the temperature in your room and ranges from 30 minutes to 1 hour.
You can replace yeast-free dough with puff yeast dough.
Wash the apricots and place them on a paper towel to dry. Cut each fruit into halves with a knife or use your hands and remove the seeds.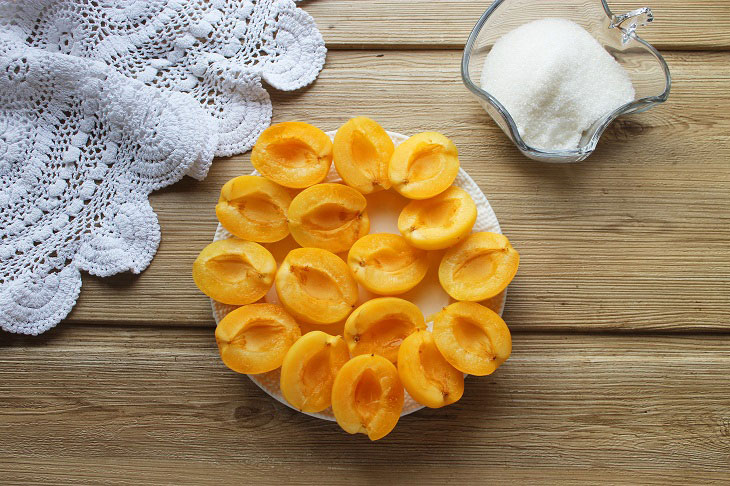 2. Preheat the oven to 200 degrees.
Cut the dough into 8 squares with a side of 9 – 10 centimeters.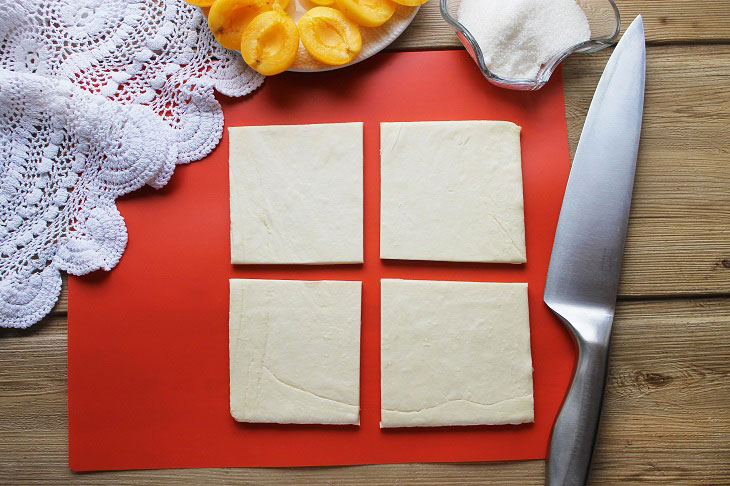 3. Flatten each square of dough lightly with a rolling pin.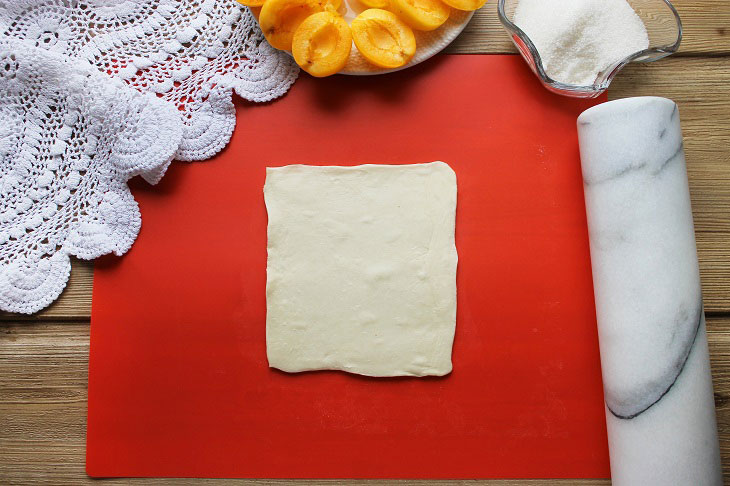 4. Place 2 apricot halves in the center of the square.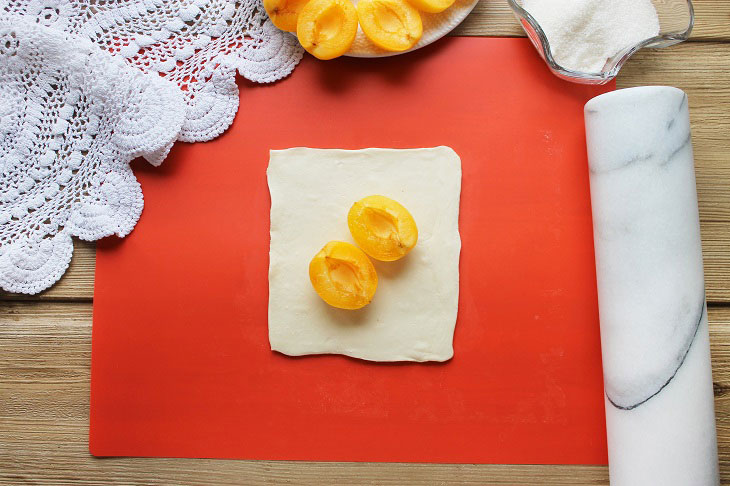 5. Sprinkle with 1 teaspoon of sugar.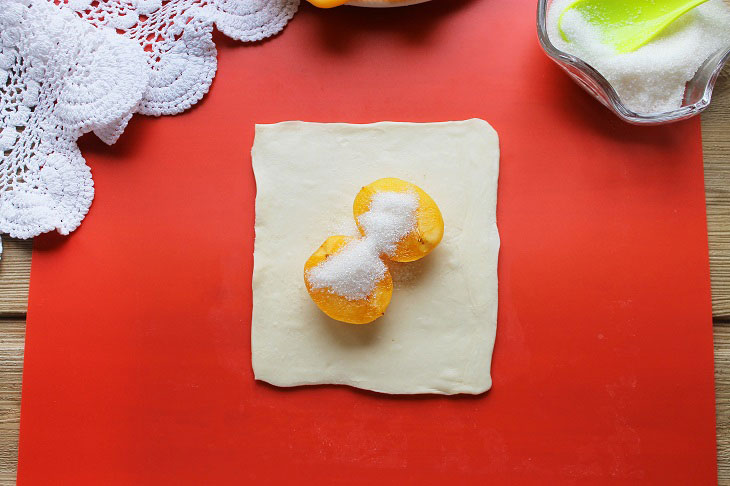 6. Connect two opposite corners and carefully pinch them.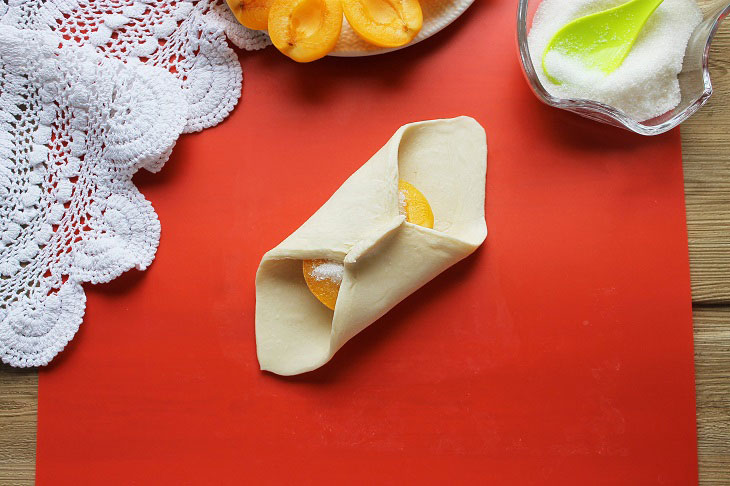 7. Do the same for the other two corners. You should get puffs that look like "bows".
By the way, you can give any shape to dough products, for example, form triangles, pigtails, and so on.
If desired, you can grease the puffs with beaten yolk mixed with a spoonful of water, and only then sprinkle with sugar.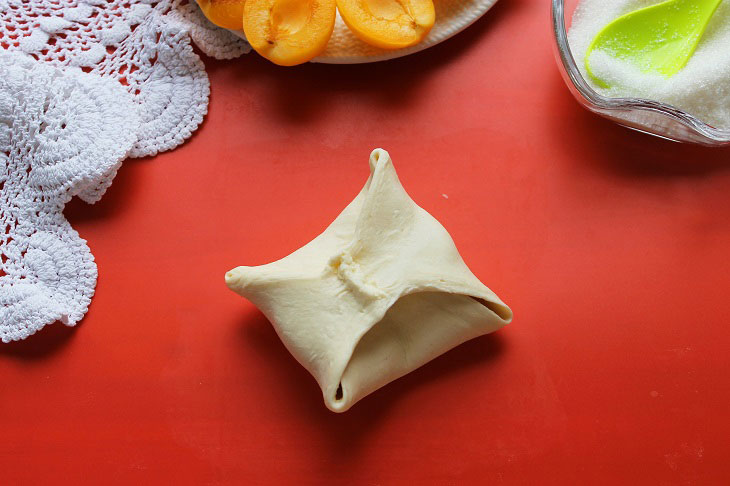 8. Line a baking sheet with baking paper.
If you don't have baking paper, you can grease a baking sheet with vegetable oil. But, lubricate lightly so that the dough does not absorb oil, and as a result, the pastries would not turn out to be too oily.
Lay out the puffs. Sprinkle the products with the remaining sugar (4 teaspoons).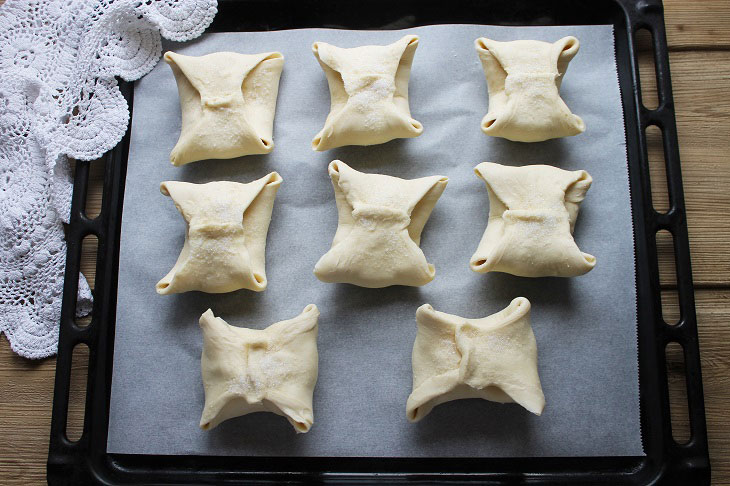 9. Put the baking sheet in the oven and bake the puffs with apricots for 20 minutes.
Remove the finished puffs from the oven and be sure to let them cool so that the moisture is evenly distributed.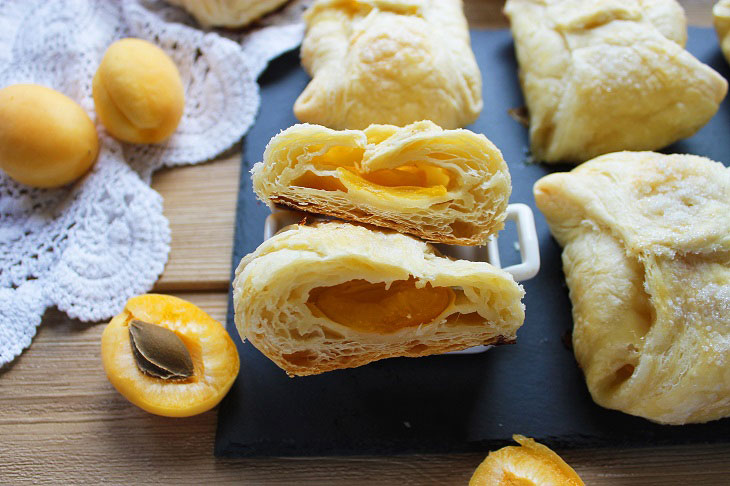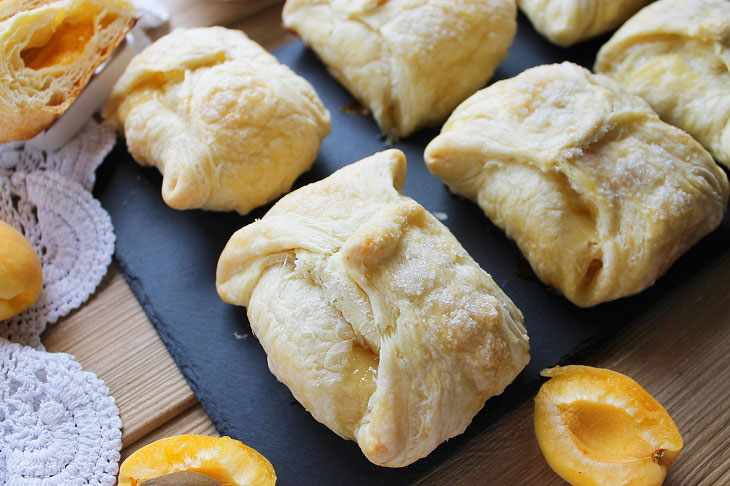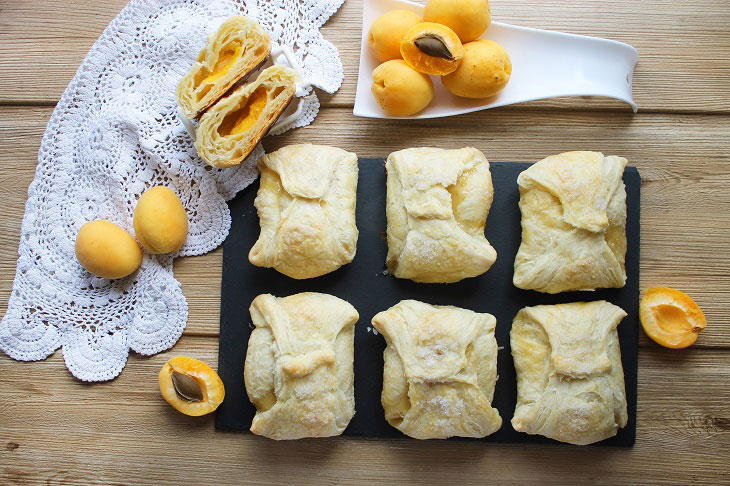 Bon appetit!