Falafel – small balls of pureed chickpeas or a mixture of chickpeas and beans with spices – perhaps the most popular dish of Arabic cuisine. The balls are fried in vegetable oil and served on a large platter. This dish in the countries of the Middle East can be tasted in almost all small restaurants, as well as in stalls on the streets. Falafel is an ancient dish. It began to be prepared in Egypt in the era of the pharaohs. The dish then became popular in the Arabian Peninsula, especially in Yemen.
We want to offer a classic chickpea falafel recipe that will allow you to enjoy the real taste of the East.
Ingredients:
Dried chickpeas – 500 g.
Large onion – 3 heads.
Garlic – 3 cloves.
Parsley greens – 10 branches.
Green cilantro – 10 branches.
Dry yeast – 3 tbsp. l. without a slide.
Flour – 2 tbsp. l.
Ground cinnamon – ½ tsp
Sweet ground paprika – ½ tsp
Ground cumin – ½ tsp
Baking soda – ½ tsp
Water – 30 ml.
Refined sunflower oil – 500 ml.
Ground black pepper – to taste.
Salt – to taste.
Flour – for rolling the falafel.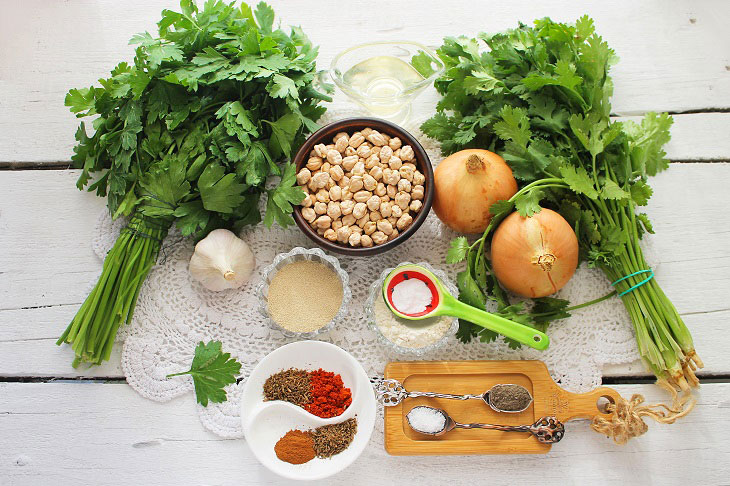 How to cook:
1. Place dried chickpeas in a large bowl and cover with cold water. Leave on for 5-6 hours or overnight.
The recipe can be slightly modified by replacing half of the chickpeas with beans (250 g). Chickpeas can be completely replaced with ordinary peas.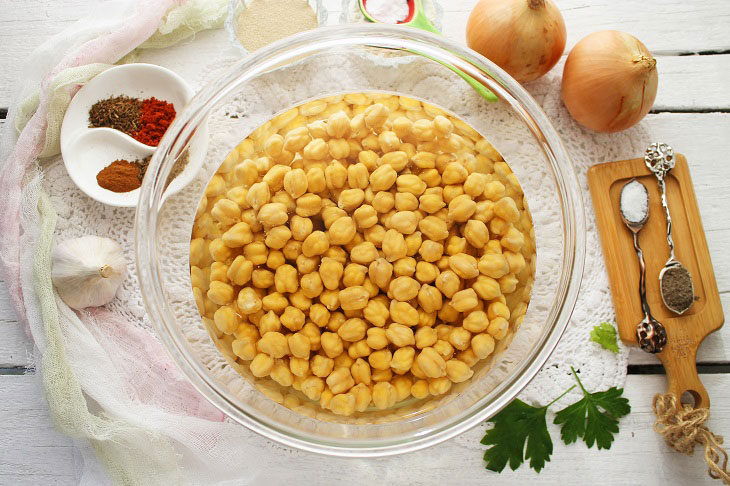 2. After the specified period, put the chickpeas in a colander to glass the water.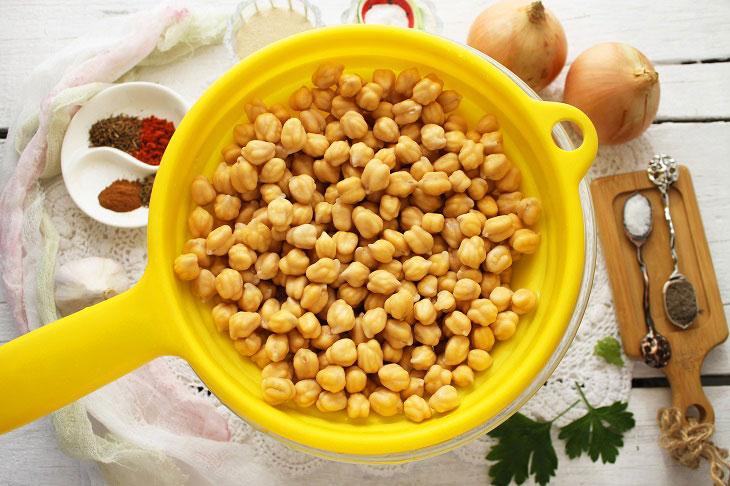 3. Peel the onions, wash and cut into small pieces. Peel the garlic cloves.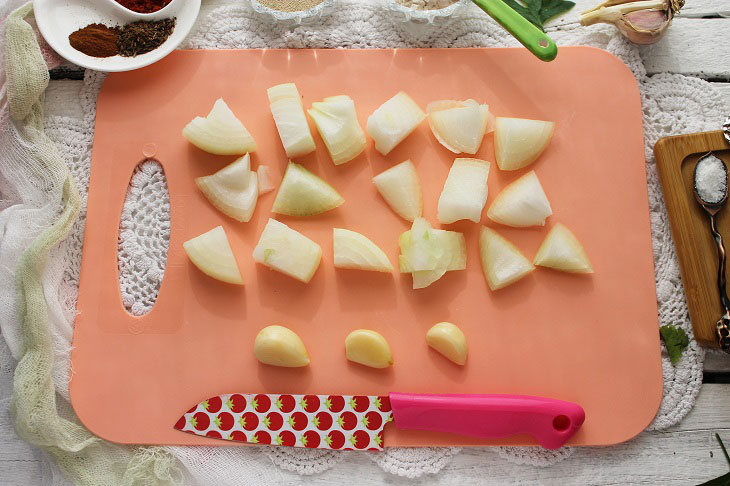 4. Rinse the cilantro and parsley sprigs, pat dry and chop very finely.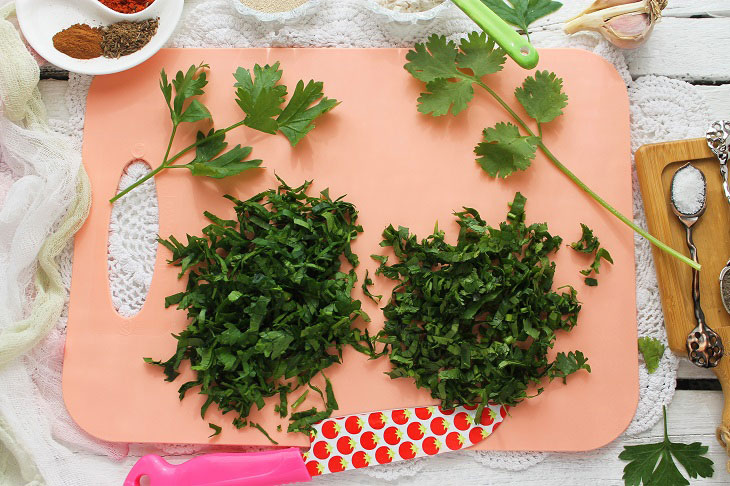 5. Place the onion and garlic in a blender. Grind into a bowl.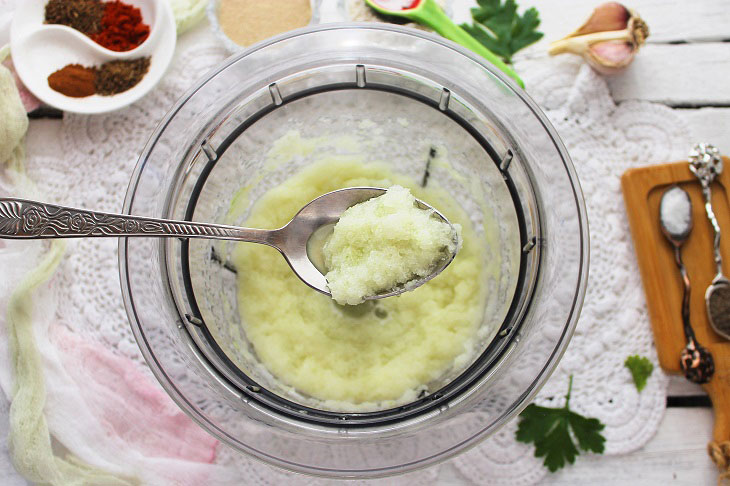 6. Add chickpeas.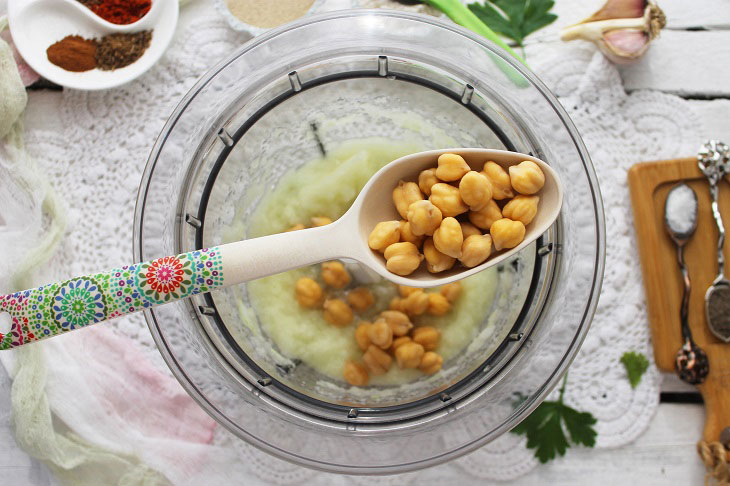 7. Grind until the mass resembles cottage cheese in consistency. Transfer the resulting mass to a large bowl.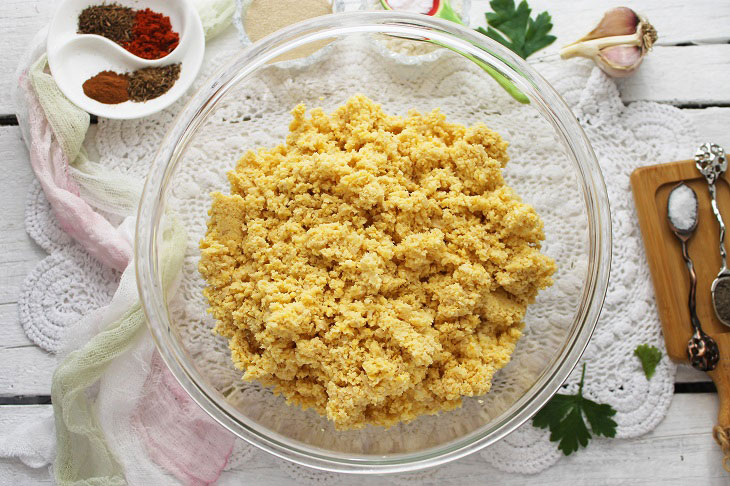 8. Add chopped greens – cilantro and parsley to the bowl.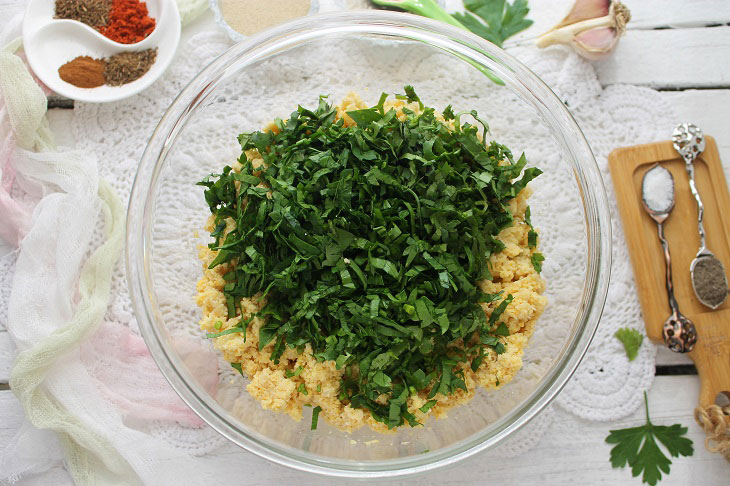 9. Salt and pepper to taste. Add cinnamon, cumin and sweet paprika. Mix thoroughly.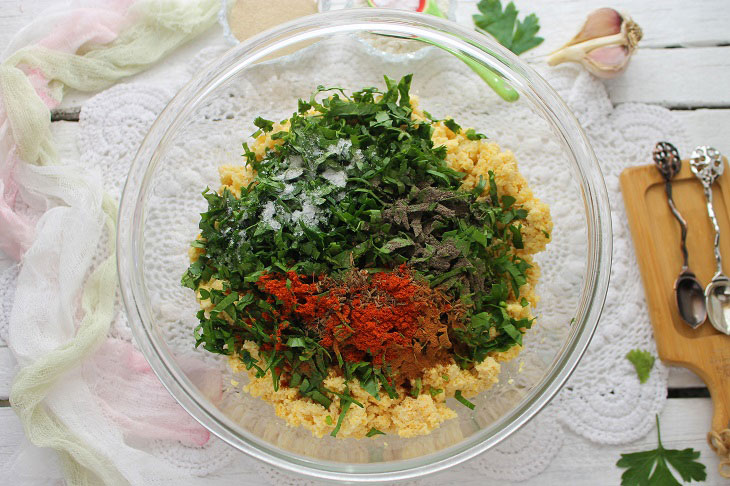 10. Pour in the soda.
If you do not have soda in your house, you can not add it. Yeast will suffice.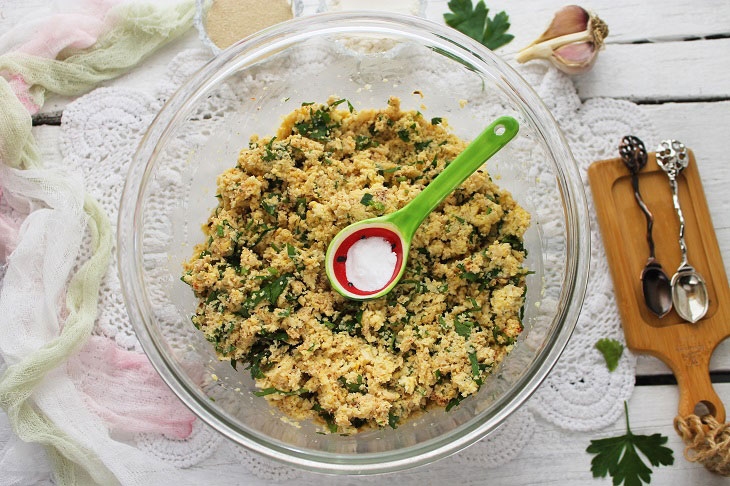 11. Add flour and dry yeast. Stir again.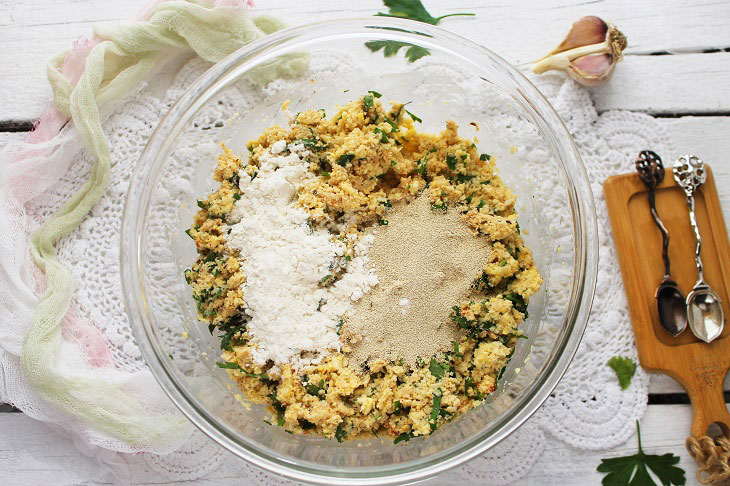 12. Pour in water. Mix and evaluate the dough.
The dough should be thick and elastic.
If, in your opinion, water is not enough, add another 20-30 ml.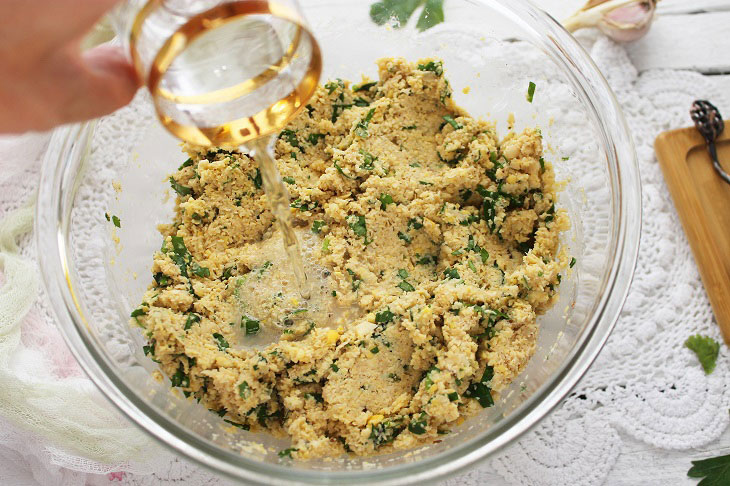 13. Cover the bowl with cling film and leave for about 1 hour so that the falafel mass becomes denser and does not crumble during molding.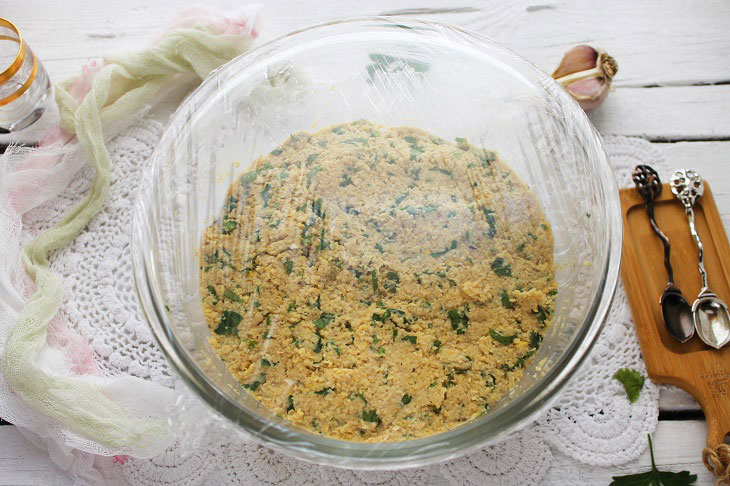 14. After an hour, you can mold the falafel. Take the dough in small portions and roll into balls the size of an apricot. Roll each ball in flour.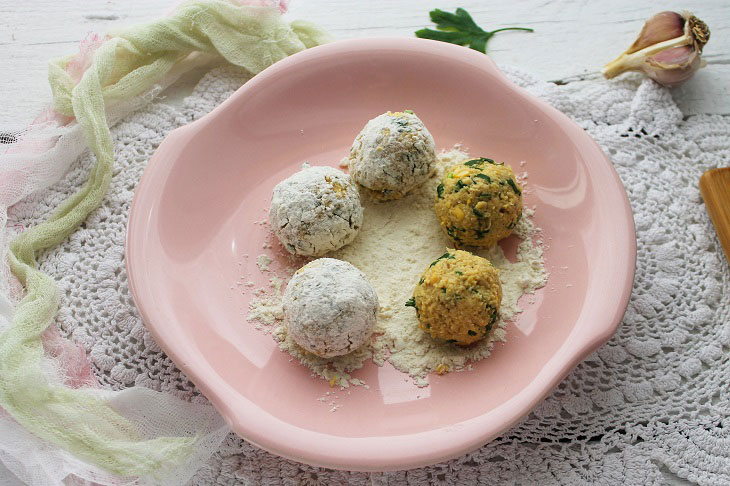 15. Pour sunflower oil into a deep frying pan, pot or pan with a thick bottom. Heat well and put a few balls into the pan.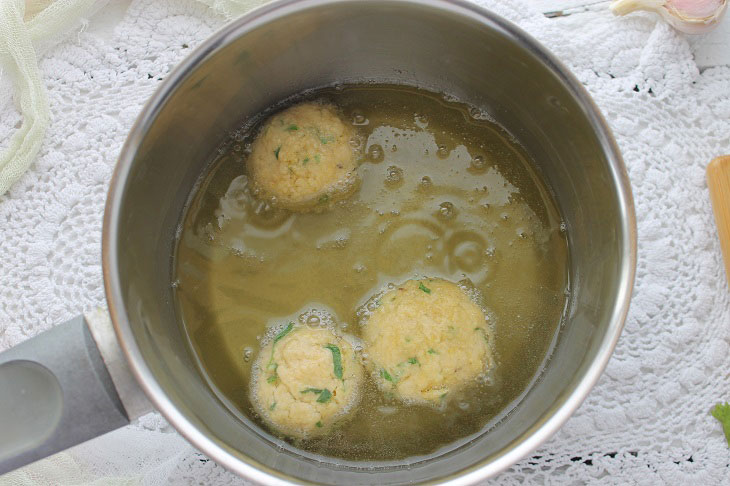 16. The balls should be fried on all sides evenly until light brown. Turn them over carefully while frying.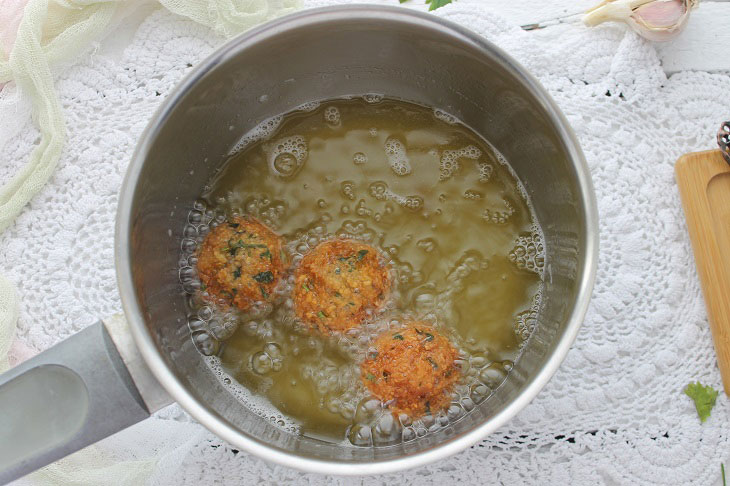 17. Line a flat plate with paper towels and place the cooked falafel on them.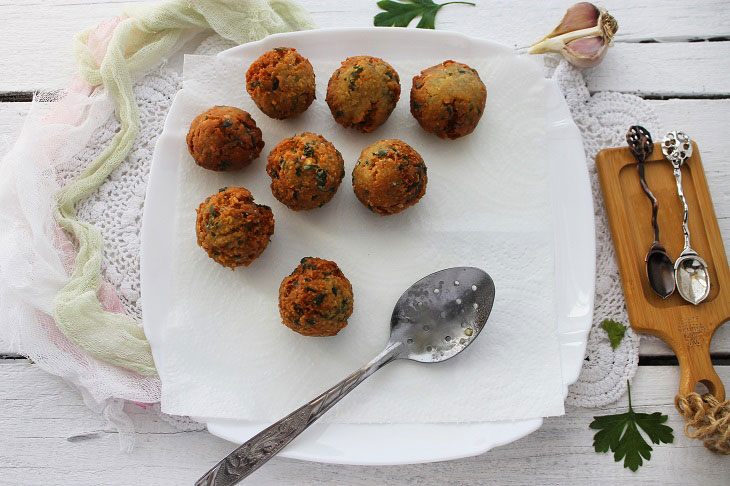 Serve the falafel on a beautiful platter, garnished with tomato slices, lemon slices, parsley and cilantro.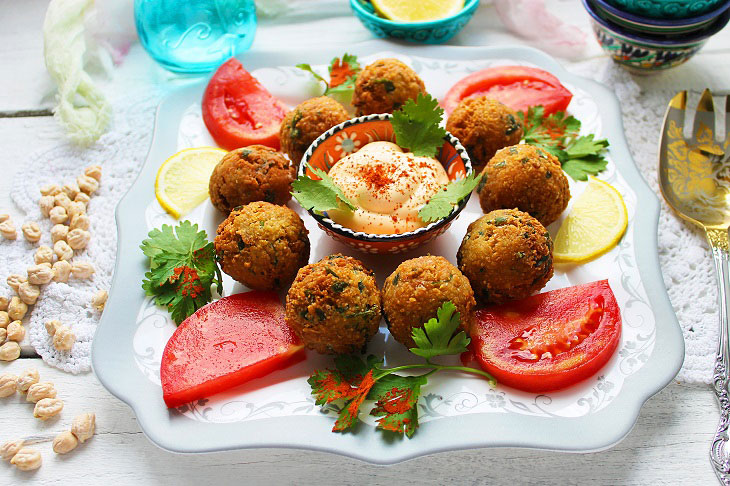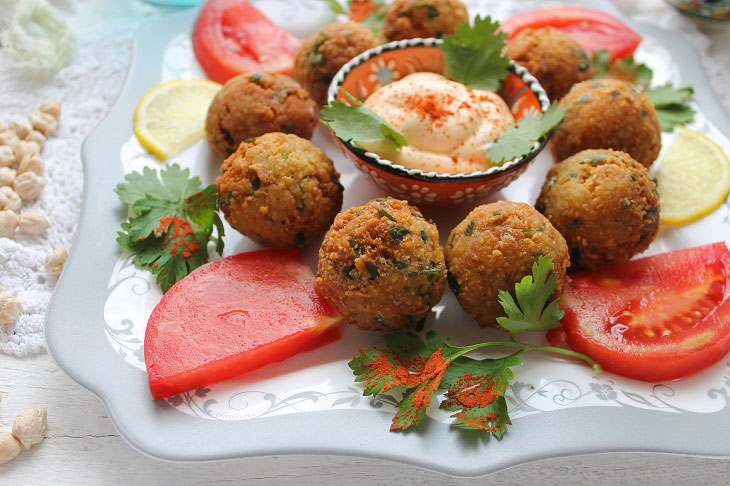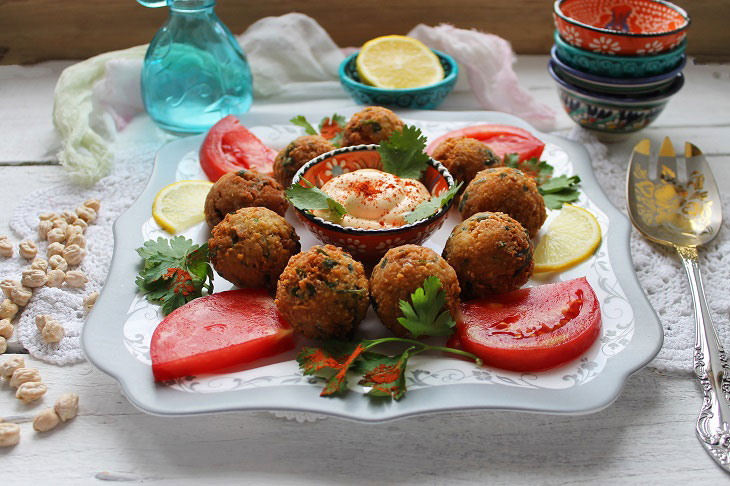 Enjoy your meal!