Ulanov-style potatoes are not only a very tasty and satisfying dish, but also quite appetizing in appearance. That is why, it can be safely prepared as a treat even on the festive table. Ready potatoes go well with herring, as well as any vegetable salads. However, it can be served at the table as an independent dish.
For cooking, you should use a young vegetable; when choosing vegetable oil, it is better to opt for one that does not have a pronounced smell. Fry the potatoes either in a frying pan or in a bowl with plenty of oil. It is also desirable to add in addition to garlic and herbs. It can be not only dill, as in this recipe, but also any other, for example, parsley. The amount of garlic can be safely increased if you like spicy dishes.
Ingredients:
Young potatoes – 3 pcs.
Salt – to taste.
Garlic – 2-3 cloves.
Dill (or parsley) – 1 bunch.
Vegetable oil – 100-150 ml.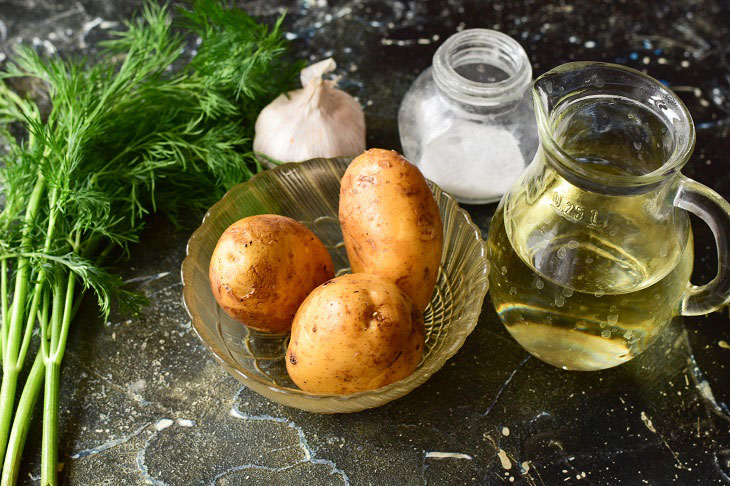 How to cook:
1. First of all, peel the potatoes. Be sure to wash it under running water.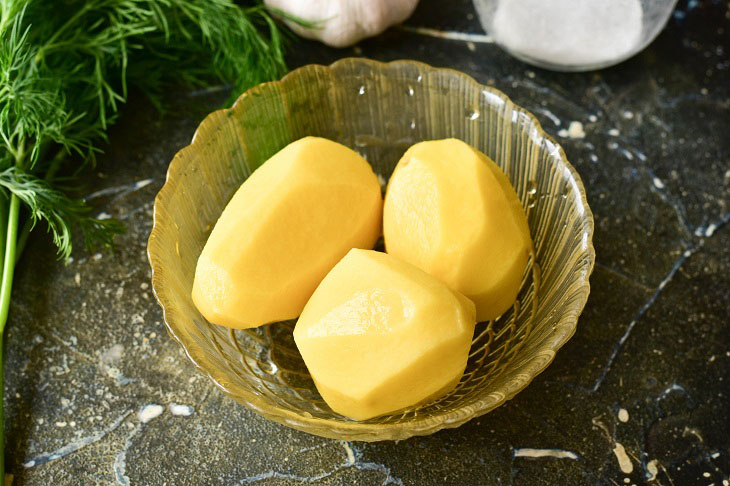 2. Now cut each vegetable into large slices or strips.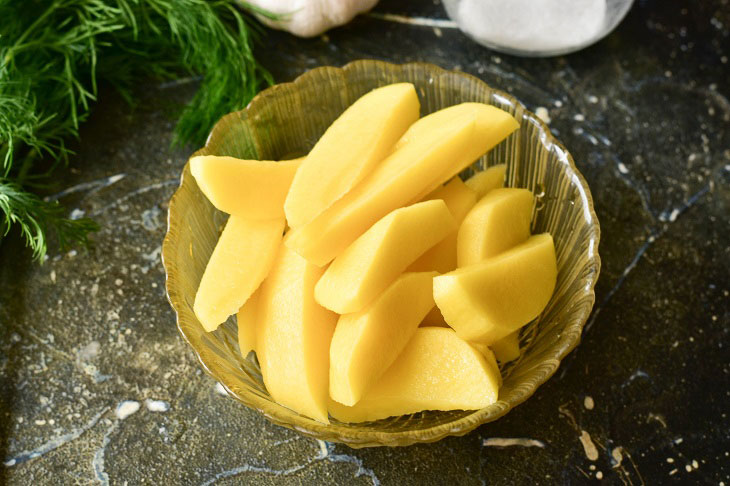 3. Add salt to taste.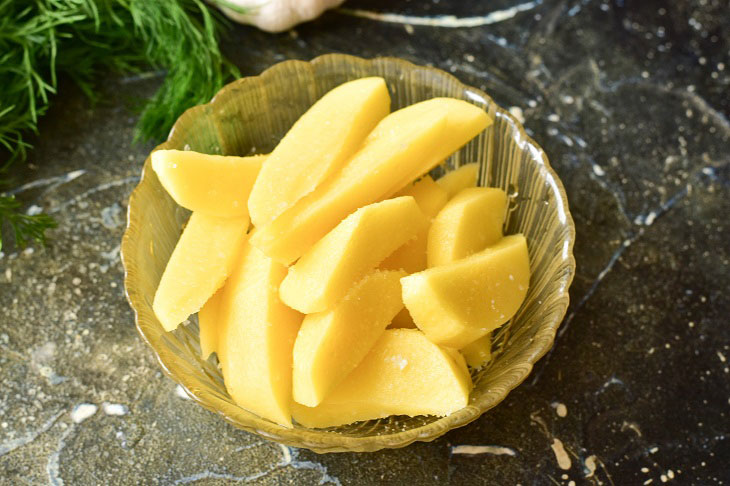 4. Heat vegetable oil very well in a frying pan. Lay potatoes in one layer.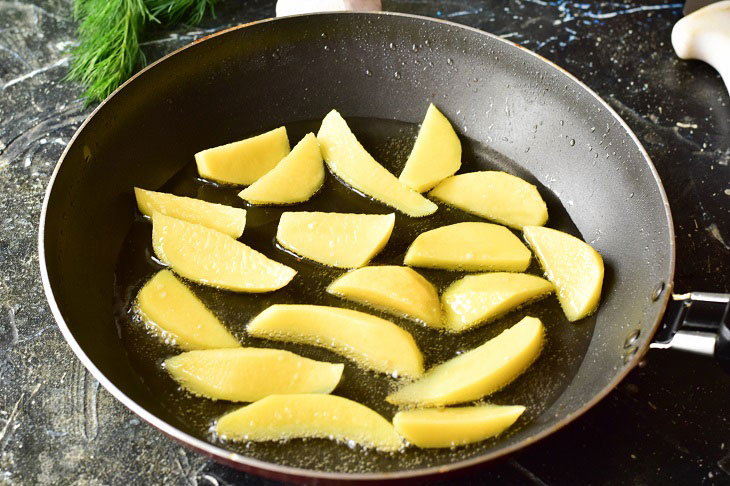 5. Send the pan to the fire. Meanwhile, chop the dill.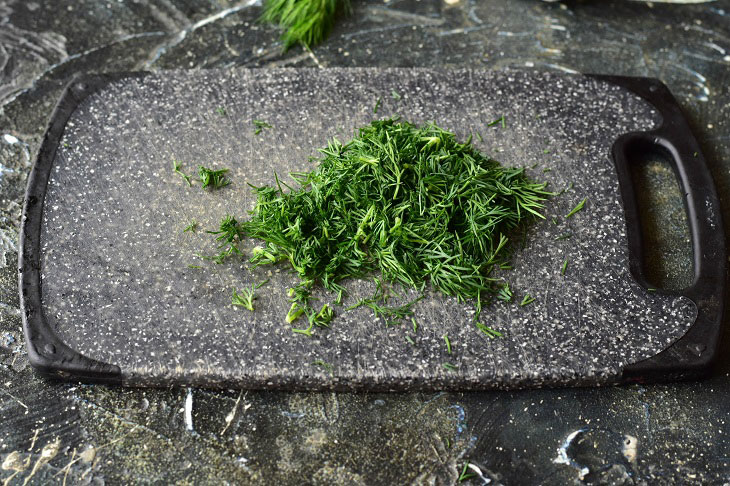 6. Peel the garlic and squeeze it through a press to the dill.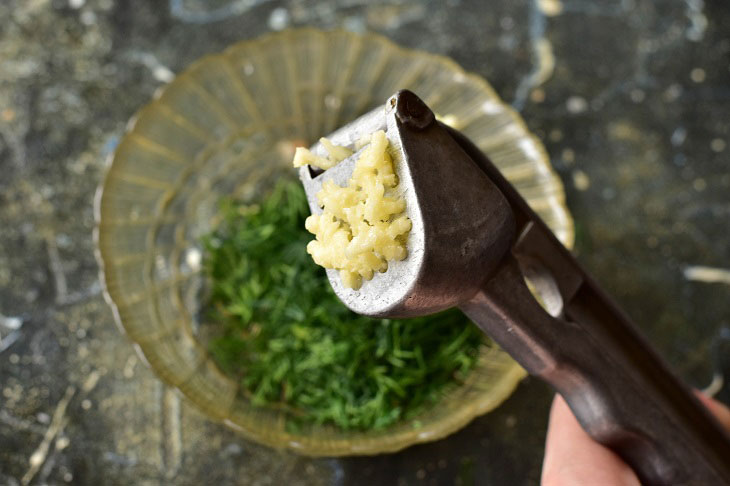 7. Pour in vegetable oil. Mix everything very well.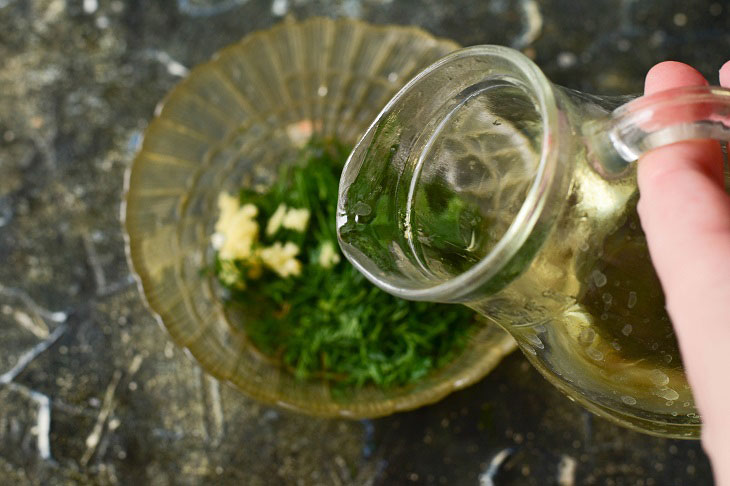 8. Fry the potatoes over moderate heat until nice and golden brown on all sides.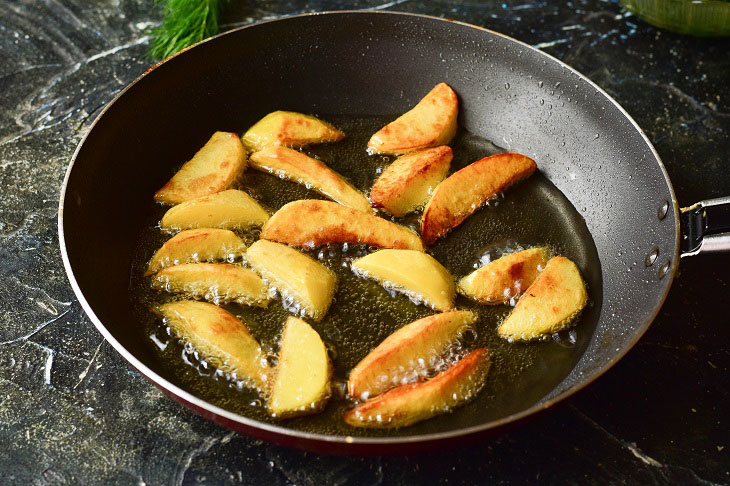 9. Now put the fried potatoes in a large bowl, add the prepared mass of garlic, dill and vegetable oil. Mix everything very well. Put the finished potatoes on a beautiful dish and serve it immediately to the table. It is in the hot form that the Ulanov-style potatoes are the most delicious and crispy. In the cold, it will not crunch.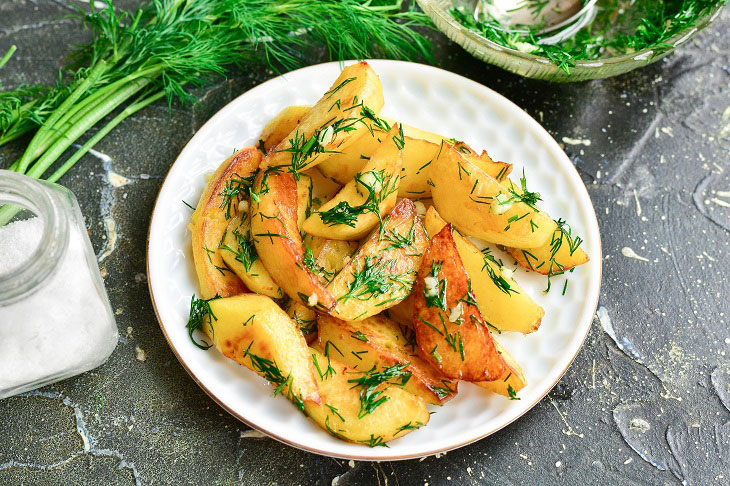 This is how quickly you can cook an excellent vegetable dish from a minimum amount of food! If you want, then make a vegetable salad for it, for example, from fresh radishes and cucumbers.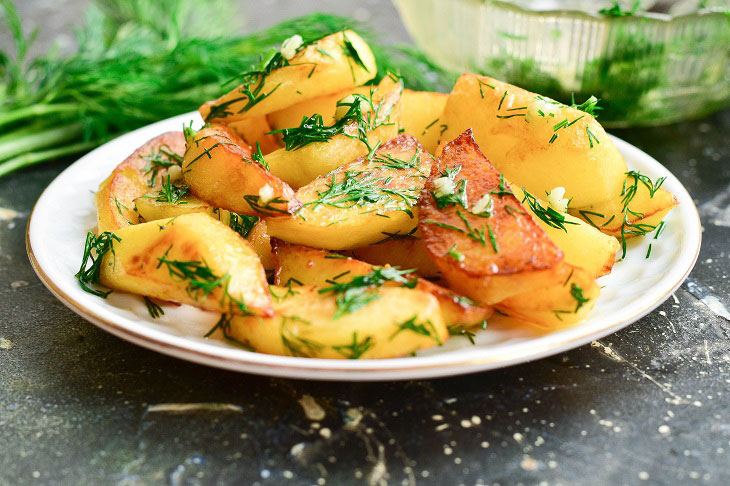 Bon appetit!