Prepare a spicy "Armenian" eggplant salad for lunch or dinner – you will get a healthy and tasty treat. Salad can also be served as an appetizer. Vegetable salad is always appropriate, even at the festive table. In any season, cook it, surprise guests and loved ones. Eggplant for salad will need to be fried – so they will become bright in taste. Fried eggplant is very tasty and fragrant. Also for the recipe you will need fresh vegetables – these are tomatoes, sweet and hot peppers. For spice, add garlic and fresh herbs.
Vegetable "Armenian" salad will receive only positive feedback from your guests!
Ingredients:
Eggplant – 200 g.
Tomatoes – 150 g.
Sweet red pepper – 80 g.
Onion – 50 g.
Garlic – 1 clove.
Hot chili pepper – 10 g.
Parsley or cilantro – 5 g.
Vegetable oil – 60 g.
Salt, ground black pepper – to taste.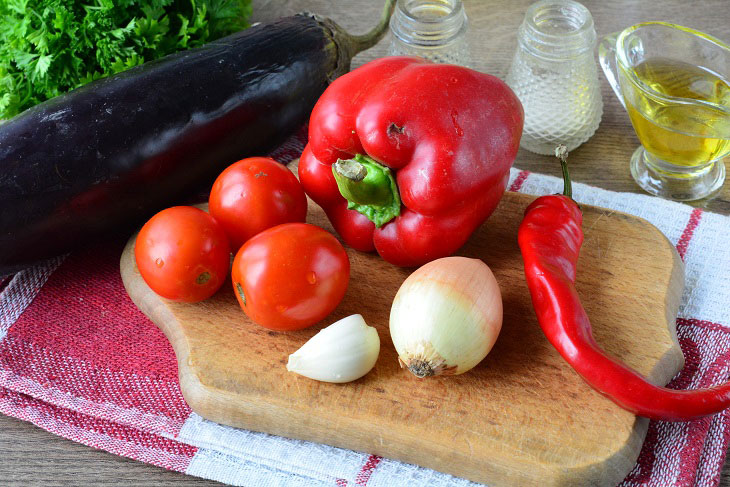 How to cook:
1. First of all, take care of the eggplant. Rinse the vegetables, cut off the tails. Cut the eggplant into medium slices. Salt and leave for 10-15 minutes to release the bitterness.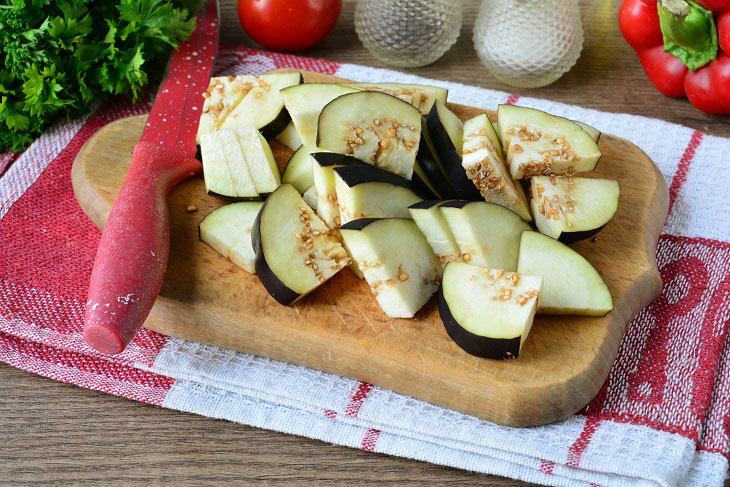 2. Heat a little oil in a frying pan, fry the eggplant for 5-6 minutes. Stir to brown the vegetables.
Add oil to the pan if necessary, as eggplant absorbs a lot of oil when fried.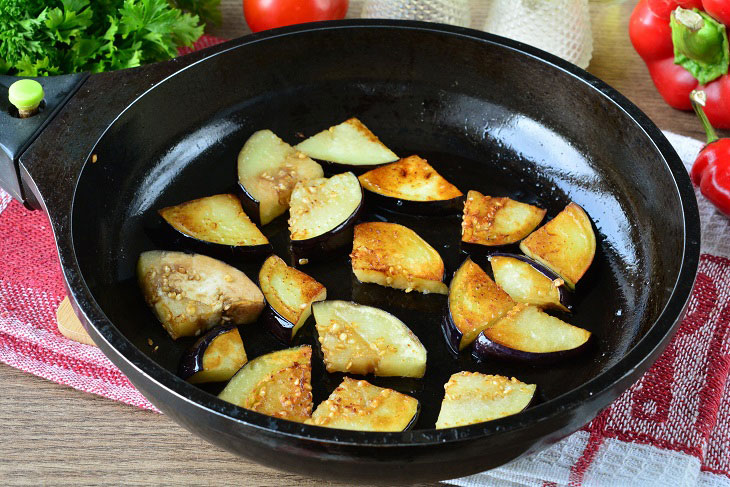 3. Peel the onion and cut into half rings.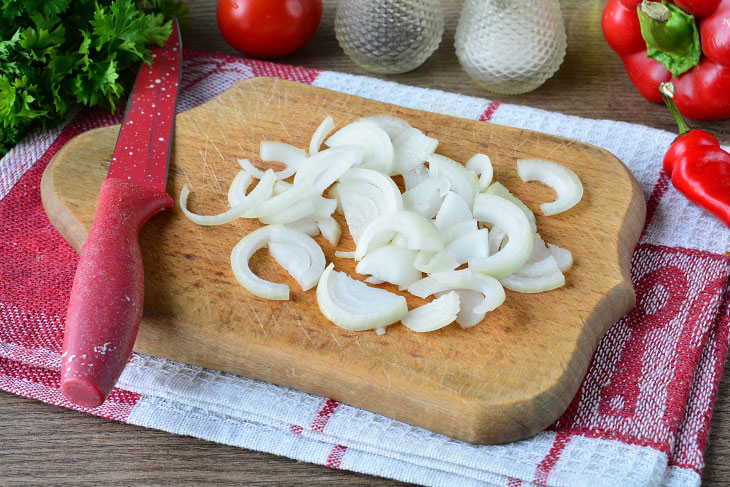 4. Fry the onion in the remaining oil. Let it become transparent slightly golden.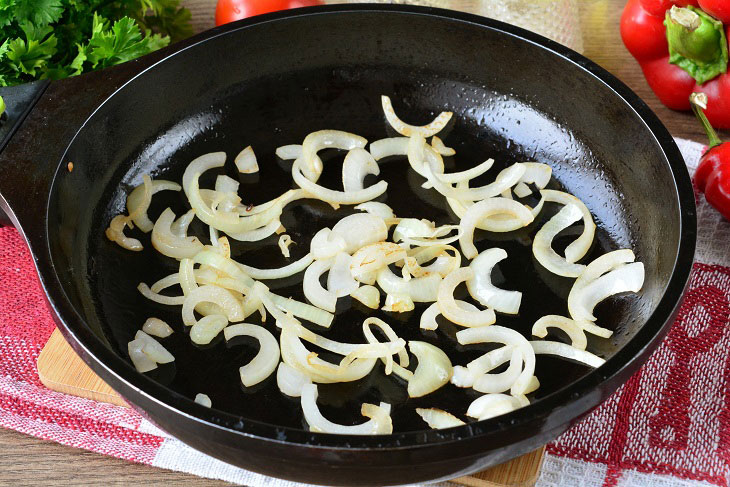 5. Put the fried vegetables in a deep salad bowl. Squeeze the garlic through a press.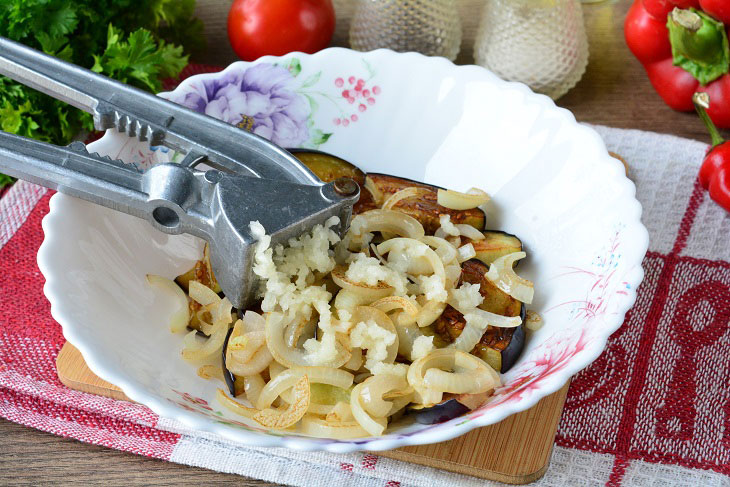 6. Cut the tomatoes into medium slices.
Tomatoes choose juicy ripe and sweet. The salad will be much tastier.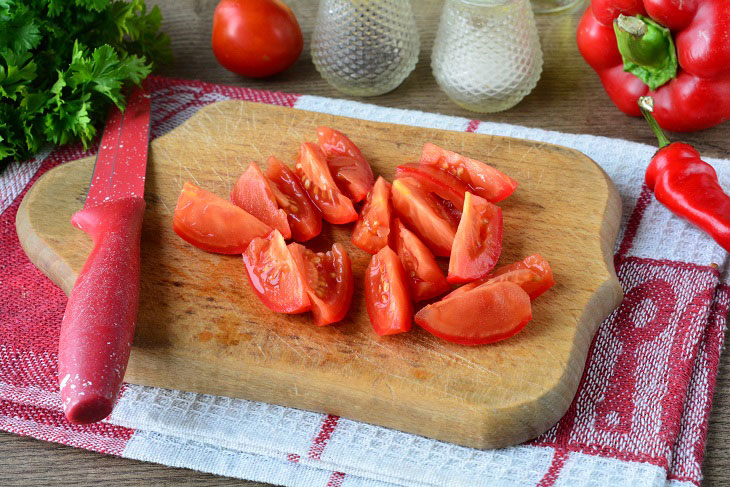 7. Remove the seeds from the sweet pepper and cut the vegetables into strips. Cut hot red pepper into small pieces.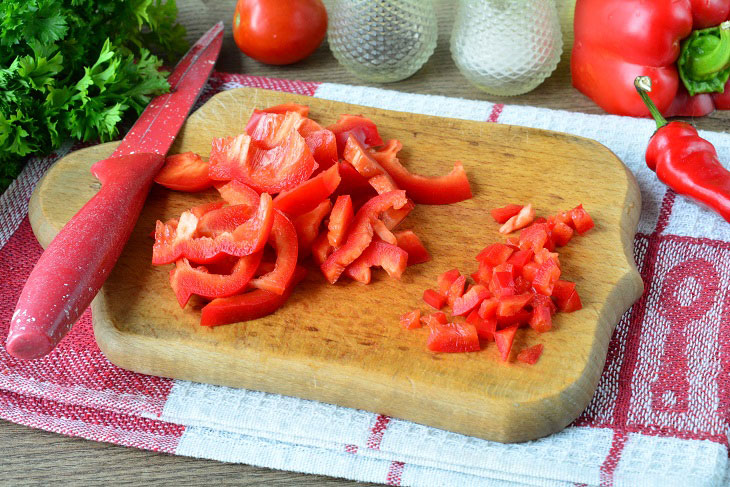 8. Add chopped tomatoes to the salad.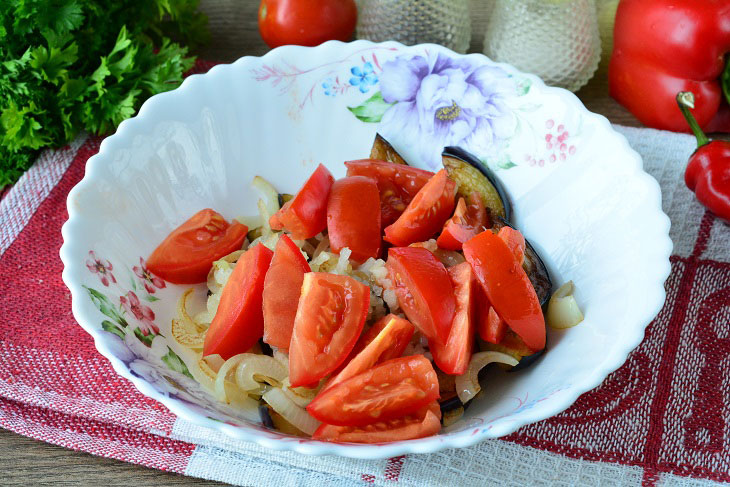 9. Also add sweet and hot peppers. The salad will be very flavorful.
10. Throw in finely chopped parsley. If you like cilantro, you can use it instead of parsley.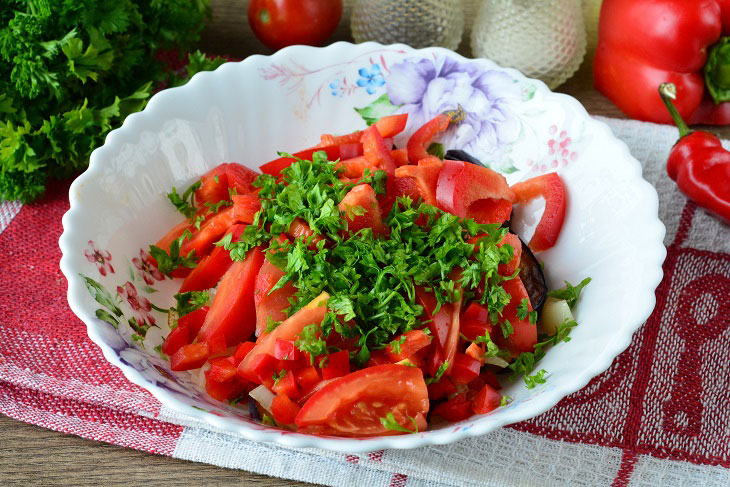 11. Mix the salad well, add salt and black pepper to taste. Do not add any more oil, as the fried vegetables contain a sufficient amount of fat. Fresh vegetables give the dish a bright color and appetizing look. Ready.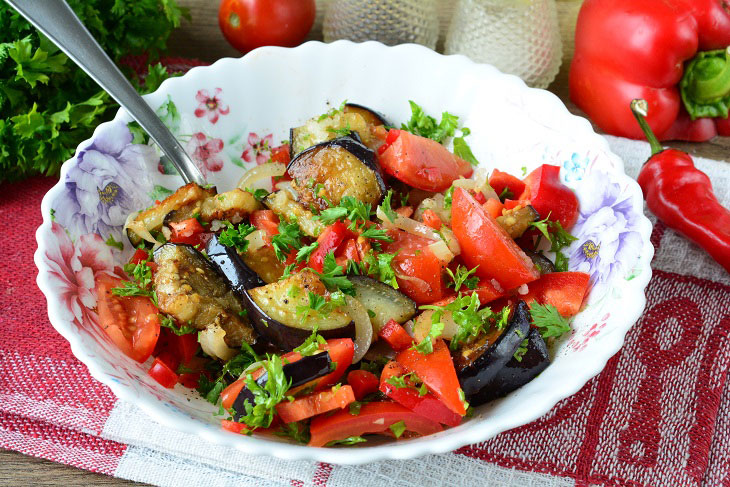 Serve immediately. The salad is very tasty, spicy and spicy.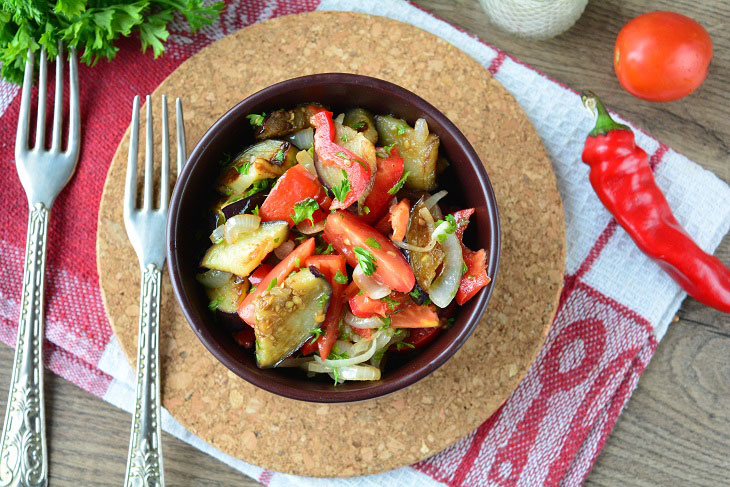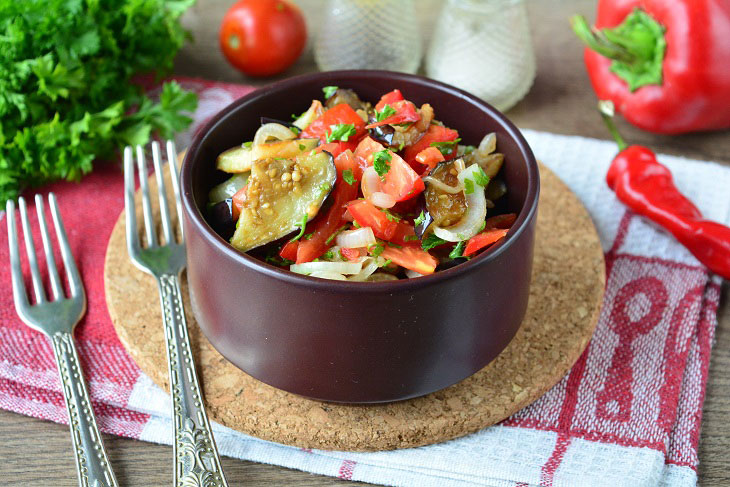 Bon appetit!