Salad "Swan Down" is prepared from simple products that are always found in the house. The dish comes from the USSR and, like all Soviet salads, they are distinguished by satiety and a pleasant taste. The main component of the Swan Down salad is air. The dish is immediately collected on a plate in layers that are not leveled and are not crushed.
For the recipe, you will need boiled chicken fillet, which can be replaced with beef, lean pork or turkey. For satiety, potatoes boiled in uniforms are added to the salad. When choosing eggs, give preference to farm products with bright yolks. In order for the salad to look like a slide of swan fluff, choose Beijing cabbage with delicate, dense white leaves. It is allowed to replace cabbage with iceberg lettuce leaves. For dressing you will need fat (50%) classic mayonnaise. For ease of application, it is better to transfer it to a culinary bag with a small hole. Then you will surely get a neat beautiful mayonnaise net.
Ingredients:
Chicken fillet – 180 g.
Beijing cabbage – 250 g.
Eggs – 2 pcs.
Potato – 190 g.
Mayonnaise – 50 ml.
Salt, pepper – a little.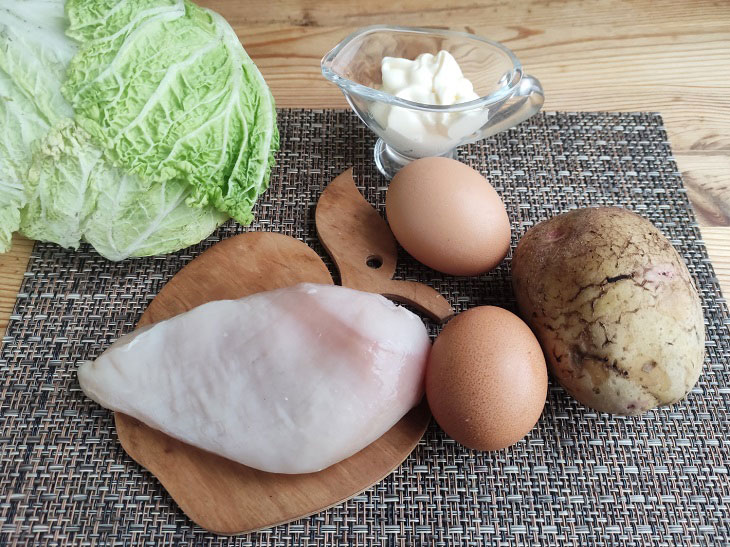 How to cook:
1. Place the chicken fillet in a small bowl. Add water to cover the meat. Cook meat for 20 minutes from the moment of boiling. Cool the fillet in the broth. Divide the meat into fibers in the form of feathers.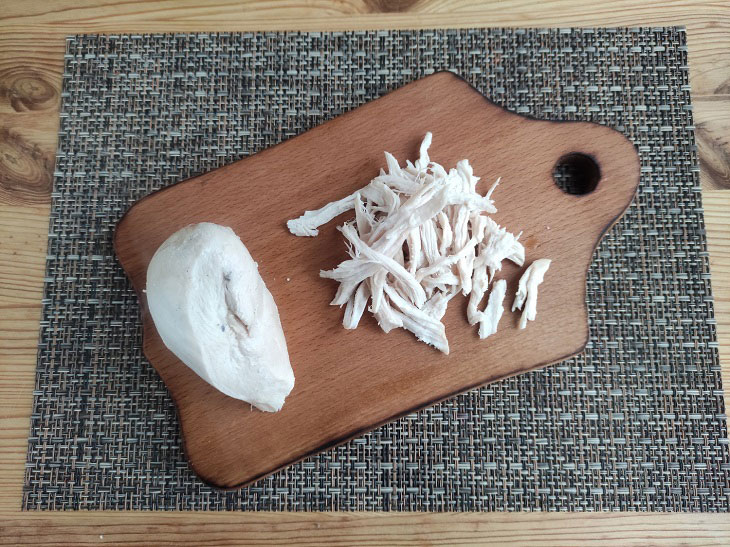 2. Boil potatoes in their skins, peel. Grate the component on a coarse grater immediately onto a flat plate.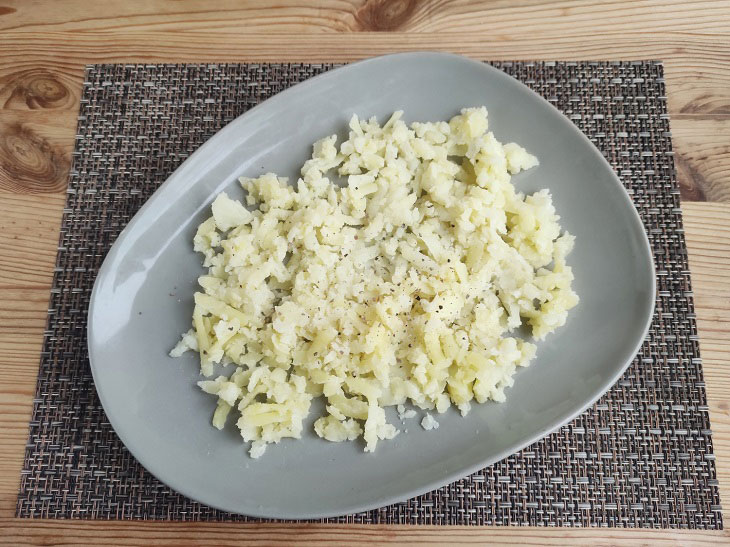 3. Add salt and pepper. Run a mayonnaise net.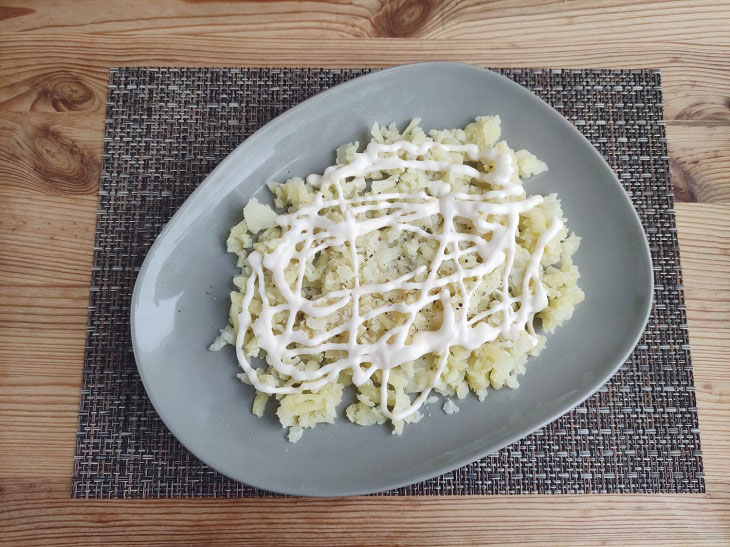 4. Put chicken meat on top, grease a layer with mayonnaise.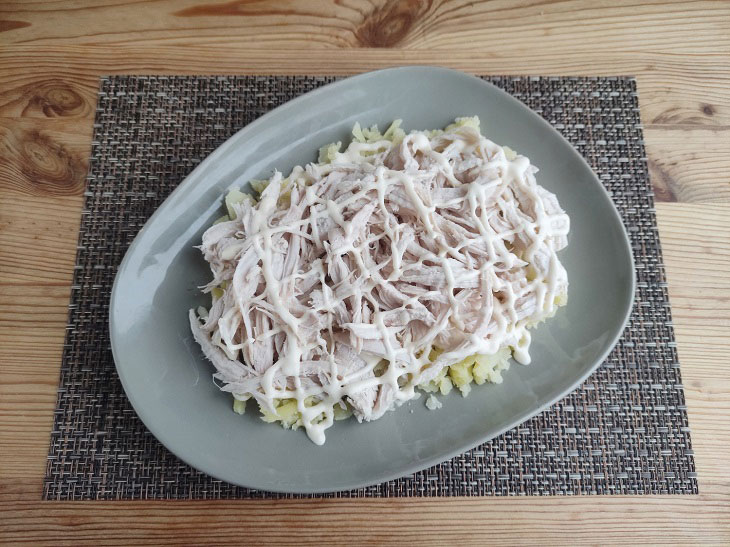 5. Grate boiled eggs on a coarse grater. Apply third layer.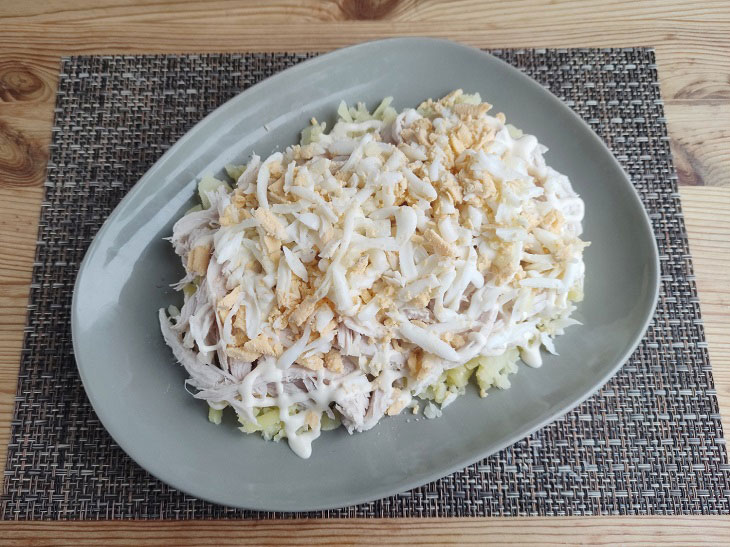 6. Apply a thin mesh of mayonnaise to the eggs.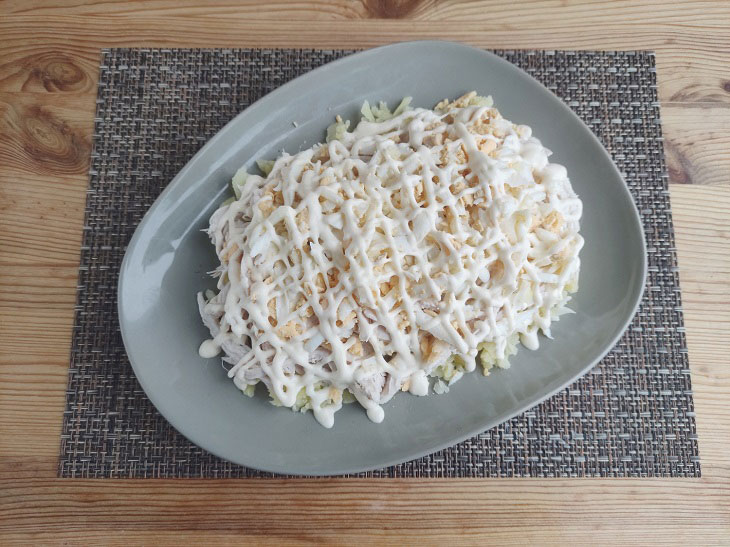 7. Remove the top leaves of Beijing cabbage (green). Cut tender leaves into bite-sized pieces. Arrange the cabbage in a heap on a serving plate.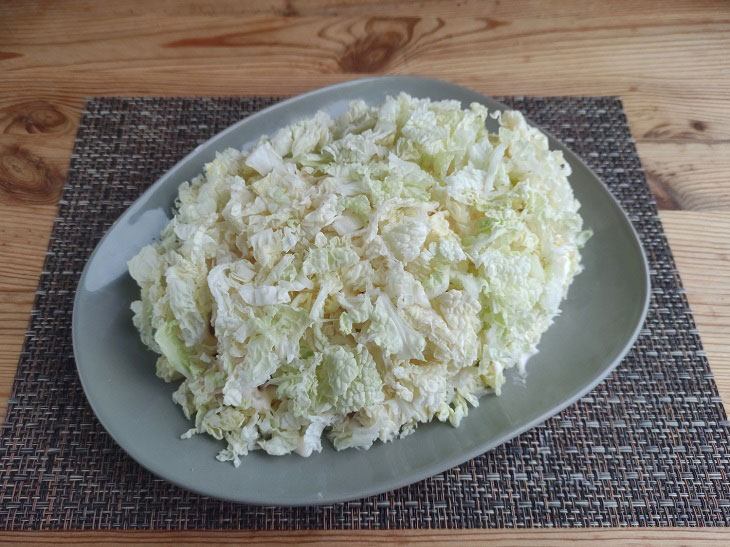 8. Decorate the salad with herbs and serve.
A delicious juicy dish will surely please your guests and loved ones, diversify your daily menu and decorate the festive table. Lettuce keeps well in a closed container for up to 3 days. For the dietary version of the dish, replace mayonnaise with a mixture of low-fat sour cream with mustard.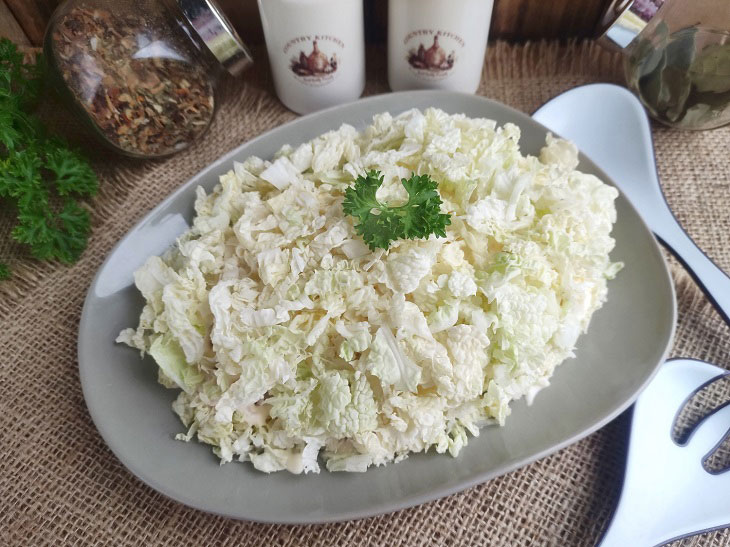 Bon appetit!