Pie with plums on kefir can be safely attributed to simple pastries. This meal is prepared quickly and easily. You don't even need a mixer. At home, every housewife will cope. Kefir is always in the refrigerator, and even from the leftovers you can bake a wonderful fragrant cake. For the filling, use ripe plums – pastries will turn out fragrant and tasty.
For the recipe, you will need the most affordable set of products – flour, soda, eggs, vegetable oil and kefir. If kefir is in your refrigerator for 2-3 days, it will also work. Pie with plums on kefir can even be prepared for breakfast – quickly mix all the ingredients for the dough and put in the oven. While it is baking, make tea or coffee for your loved ones. And with milk, the cake will be even tastier!
Ingredients:
Kefir – 180 g.
Sugar – 150 g.
Chicken eggs – 2 pcs.
Vegetable oil – 50 ml.
Baking soda – 1 tsp
Flour – 250 g.
Plums – 180 g.
Powdered sugar – 25 g.
Salt – 1 pinch.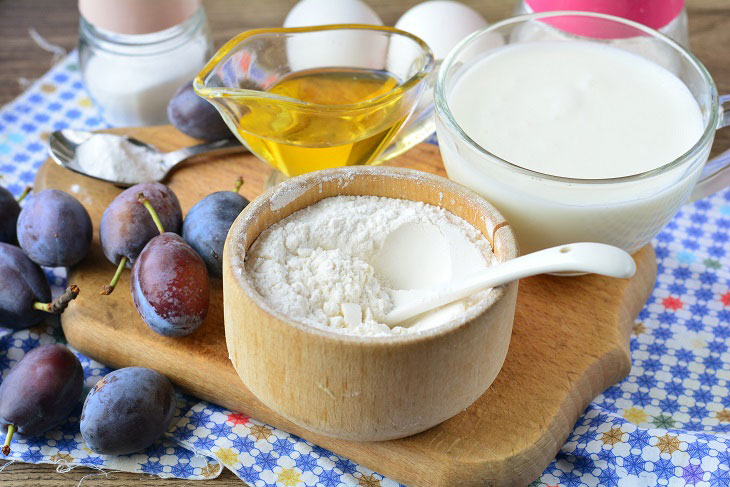 How to cook:
1. Remove yogurt from the refrigerator, let it stand to become room temperature. Then pour it into a deep mixing bowl. Pour baking soda into kefir and stir so that the alkali reacts with the acid. Bubbles will appear.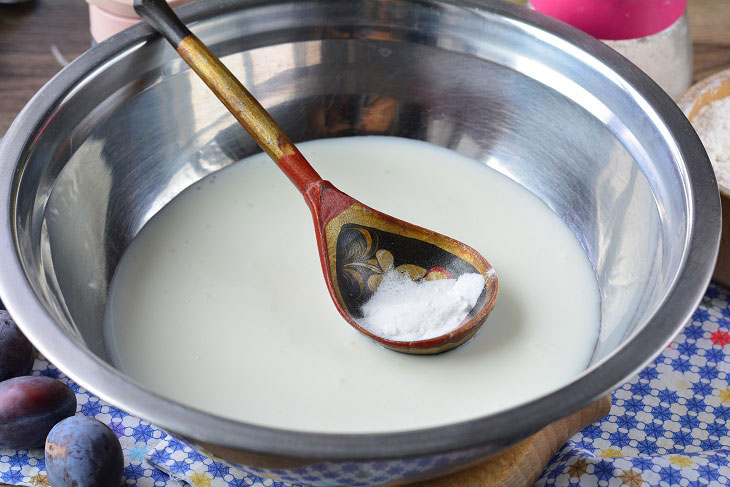 2. In another bowl, beat the chicken eggs and add all the necessary sugar, the cake should be sweet.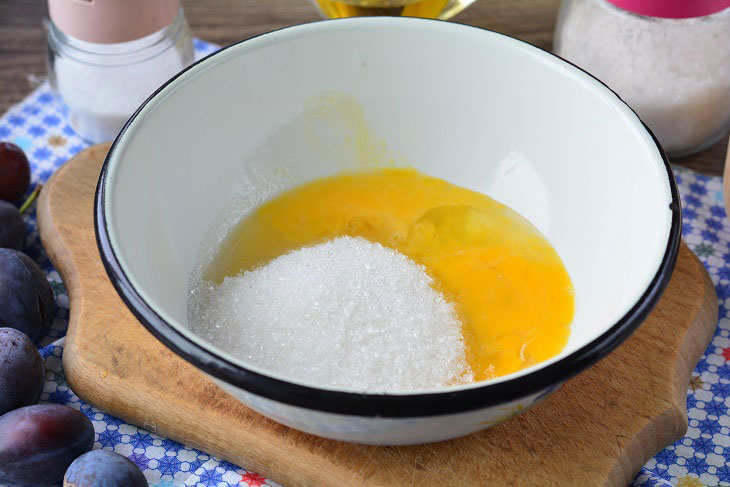 3. Pour vegetable oil (odorless, refined) into the egg mixture.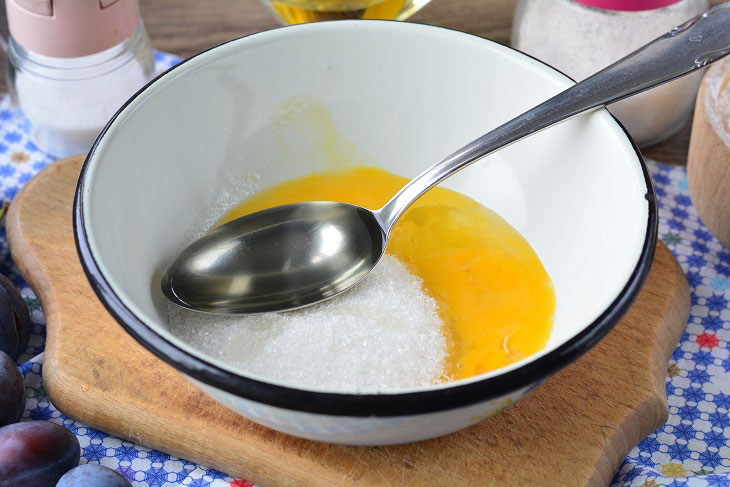 4. Mix the sugar-egg mixture well.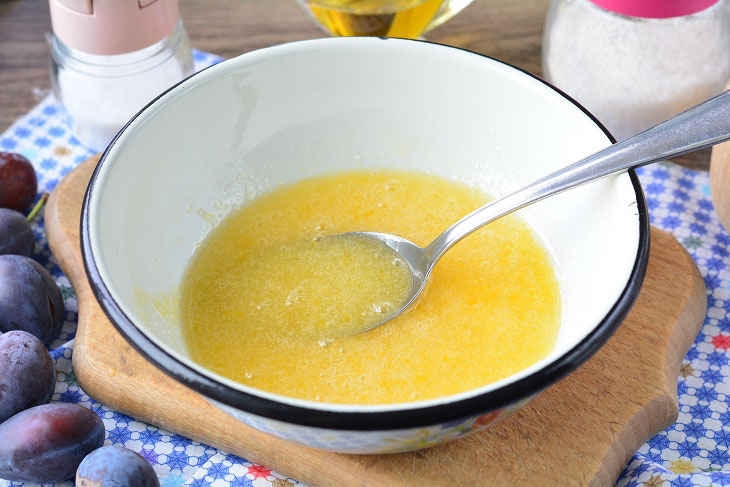 5. Pour the egg mixture into the kefir and mix until smooth.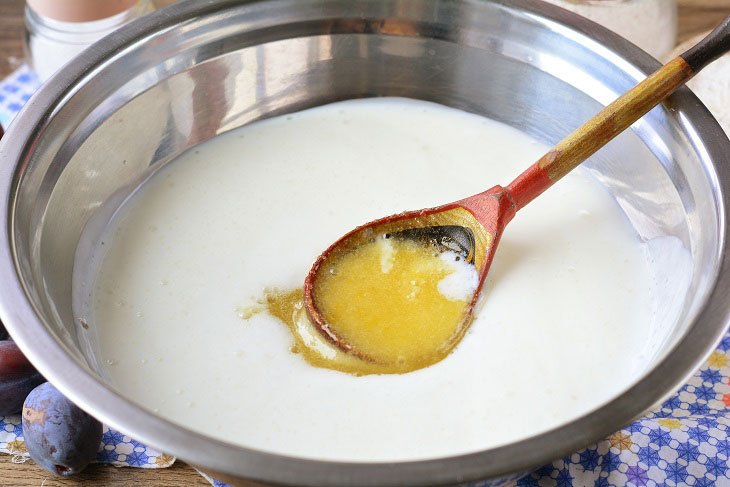 6. Then gradually pour the sifted wheat flour into the dough, start mixing.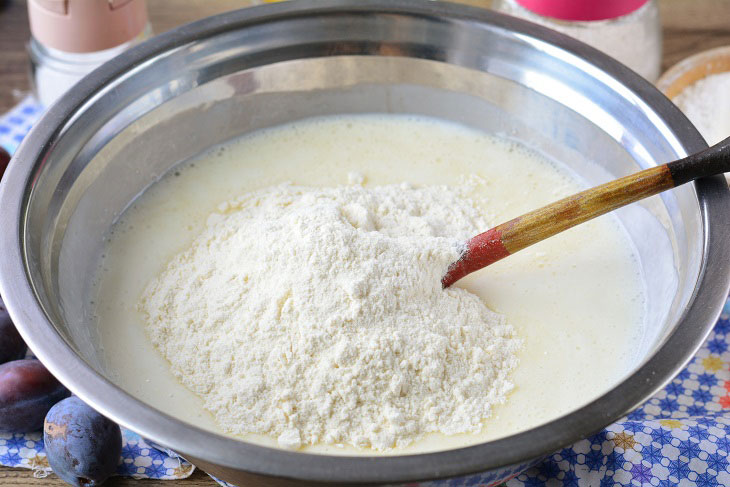 7. The dough is ready – it is smooth and without lumps, not very thick.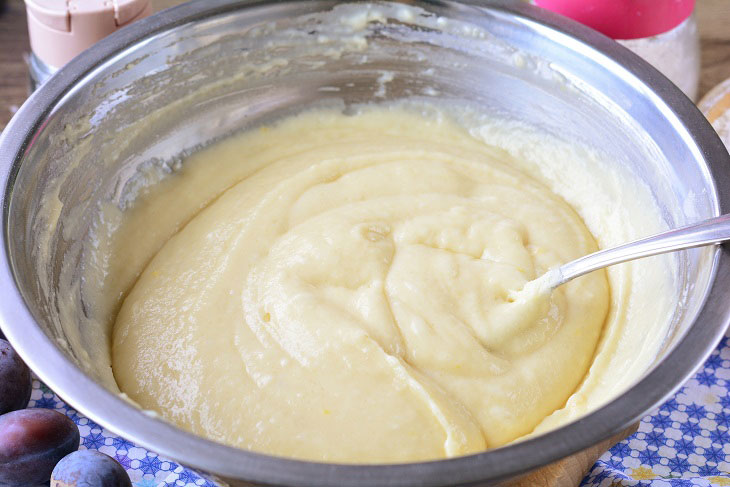 8. Pour the dough into a baking dish. A silicone or ceramic mold is suitable for a pie, which can withstand heating up to 240C.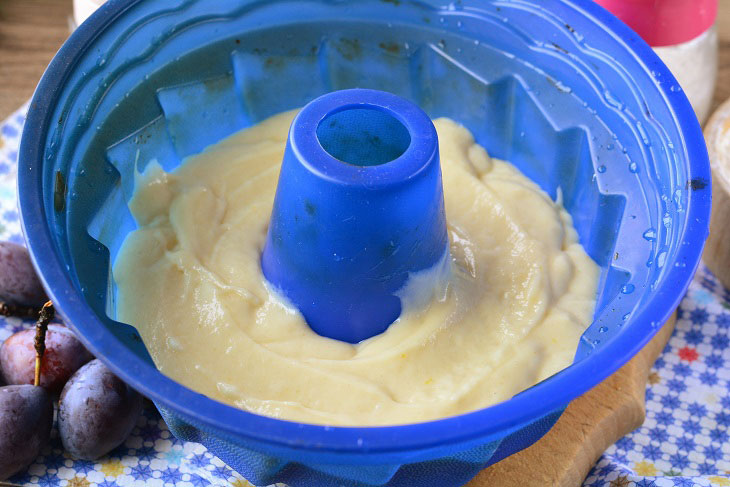 9. Lay the pitted plums on top of the pastry. Lightly dip the plum halves into the batter.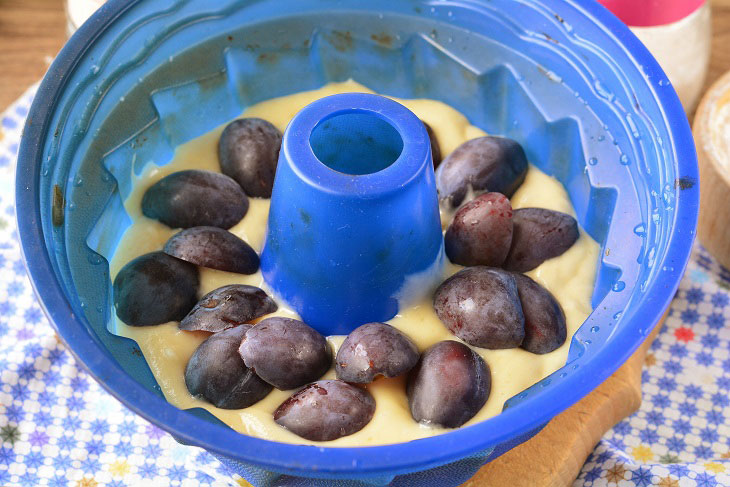 10. Bake in the oven at 180C for about 40 minutes. The finished cake will become fluffy and rosy.
The readiness of baking is easy to check with a wooden skewer – pierce the dough, the piece of wood will be dry at the exit.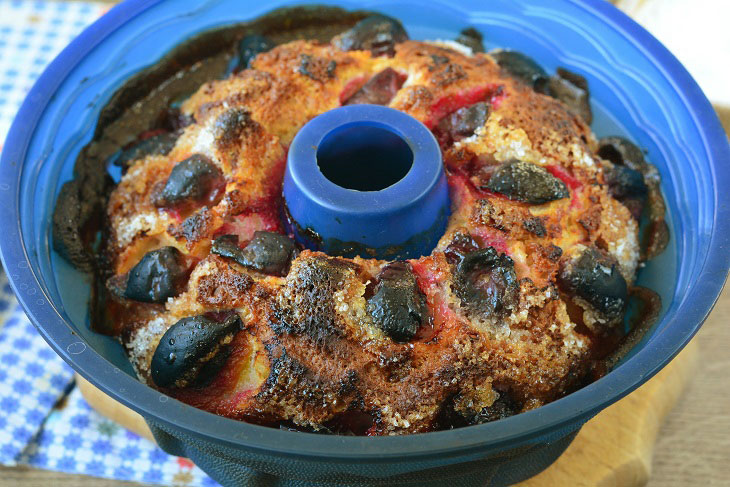 11. Cool the finished cake, covering with a dry cotton towel. Then remove from the mold and sprinkle with powdered sugar to taste.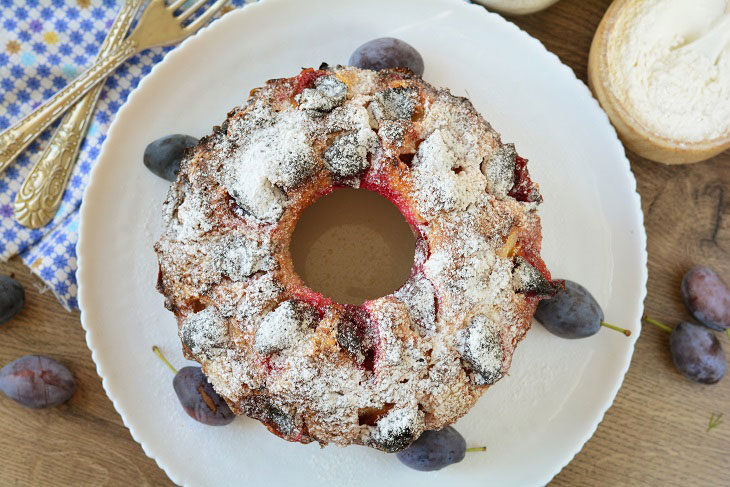 The cake is tender, airy and porous. You will love the fruity scent!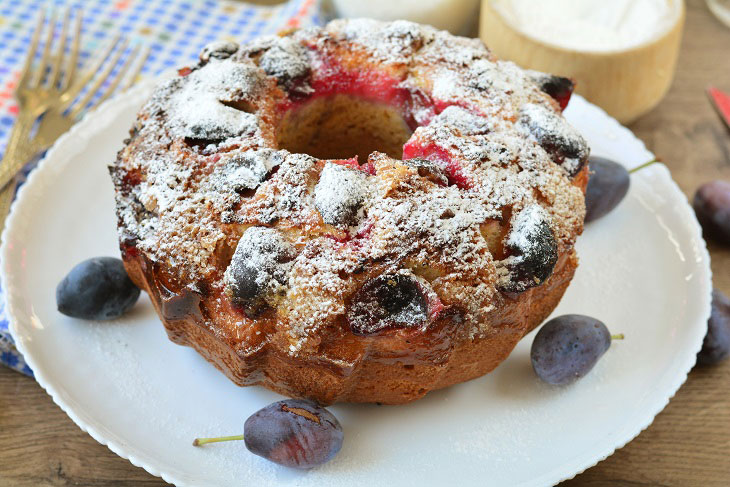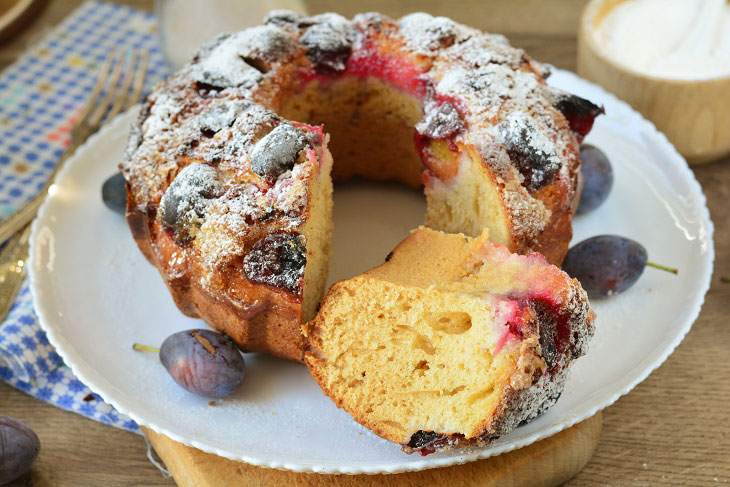 Bon appetit!