Tuna Avocado Salad is delicious, festive and incredibly easy to prepare. The salad consists of juicy pulp of avocado fruits, canned tuna and red sweet onions. Lemon juice serves as a dressing, and freshly ground pepper, cumin and salt are used as seasonings.
The dish is served in natural plates – avocado peel halves. Try to cook – both tasty and elegant!
Ingredients:
Avocado – 2 pcs.
Tuna canned in its own juice – 180 g.
Red onion – 1 head (small).
Lemon – 1 pc.
Zira – 1 pinch.
Freshly ground black pepper – to taste.
Salt – to taste.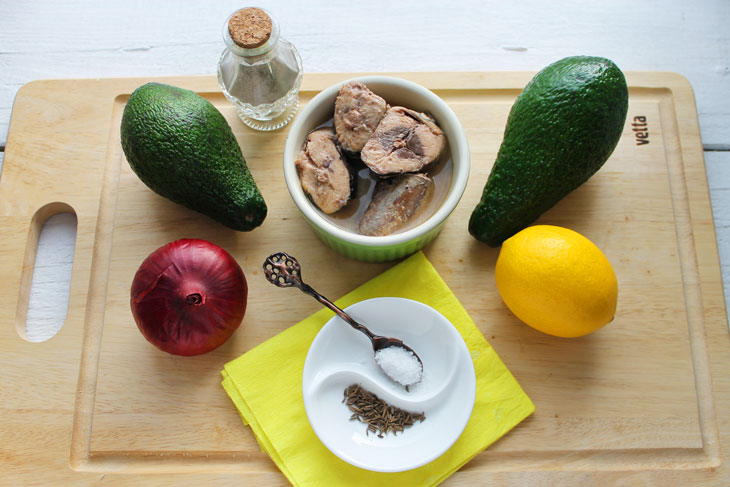 Cooking time: 35 minutes. Servings Per Container: 2-4.
Cooking:
1. Wash the avocado. Cut each fruit in half lengthwise. Then turn the halves – one clockwise, and the other, on the contrary, counterclockwise. Then separate them.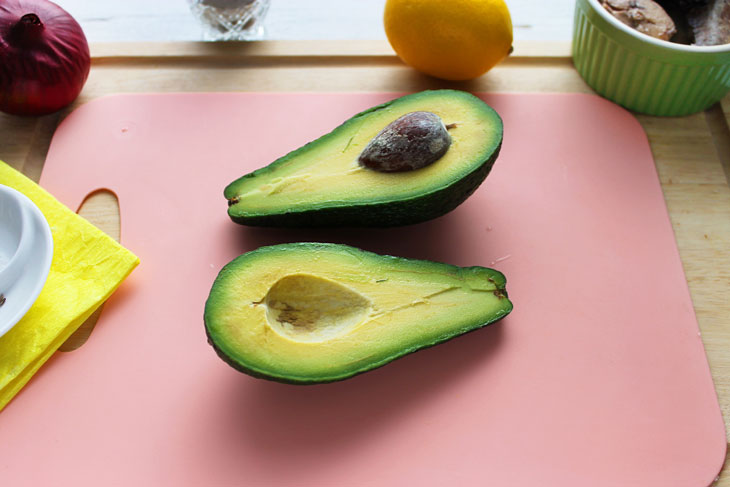 2. With the tip of a heavy knife, lightly hit the bone so that the blade enters it a couple of millimeters and remove the b1.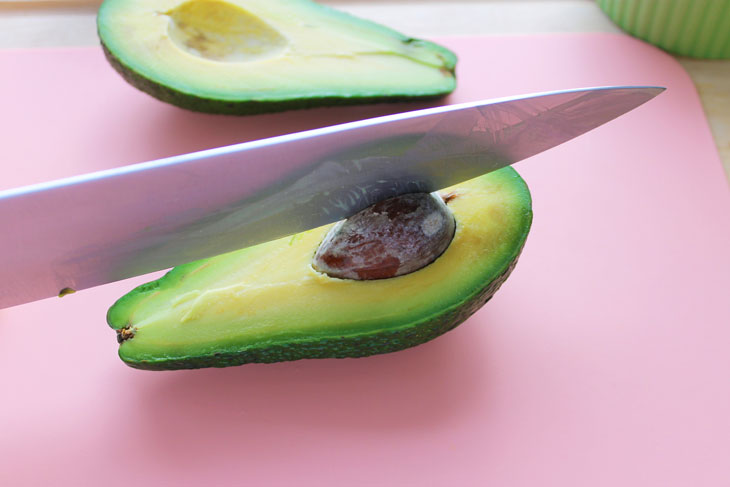 3. With a teaspoon, being careful not to damage the peel, carefully remove the flesh from the avocado halves.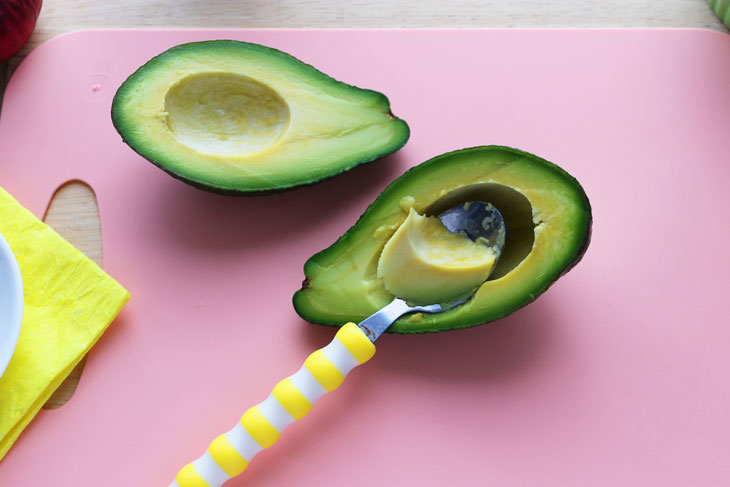 4. Wash the lemon, cut in half. Squeeze out a tablespoon of juice from one half.
Put the pulp into a bowl. Pour in lemon juice. Stir.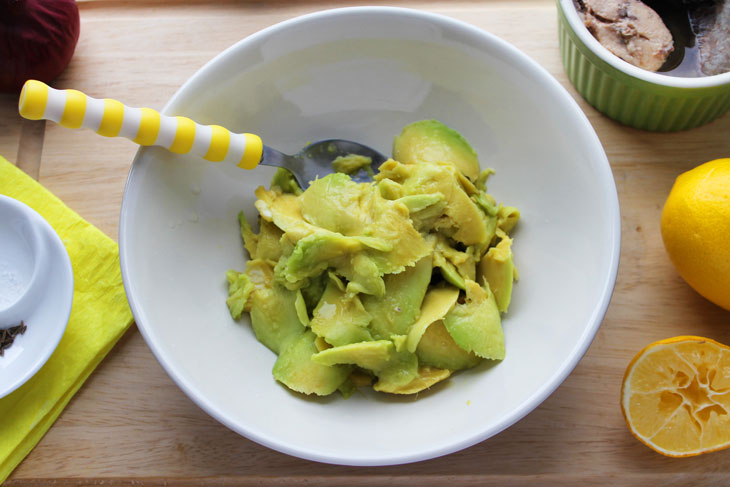 5. Mash with a fork until pureed.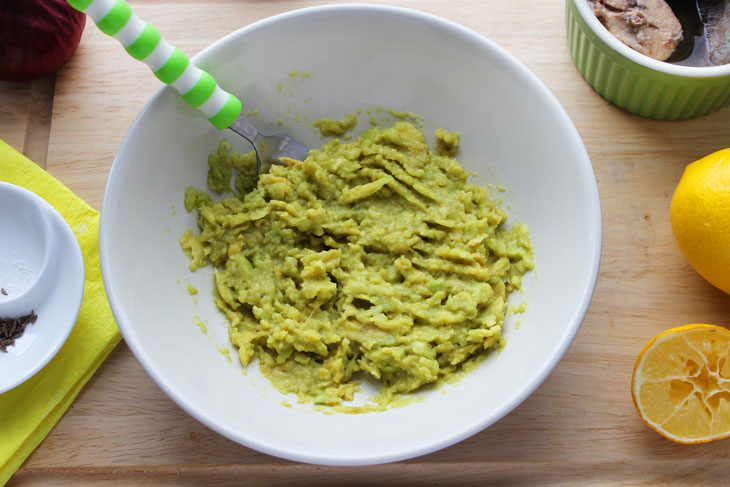 6. Peel the onion and chop it very, very finely.
For this dish, sweet Yalta onions are most suitable.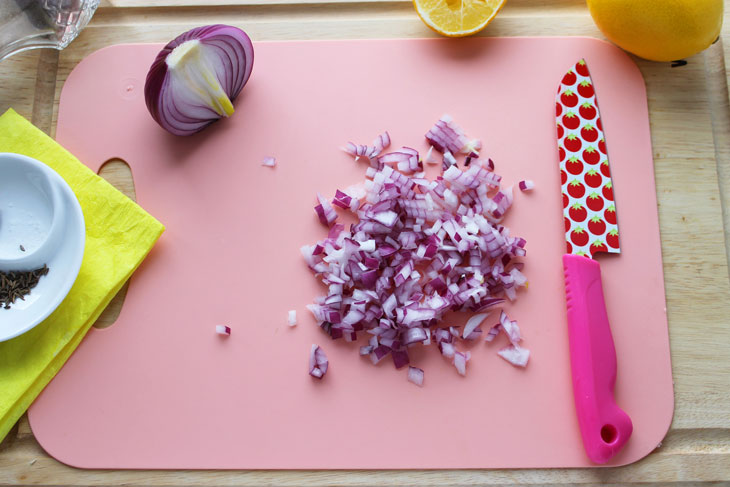 7. Remove the pieces of tuna from the juice and also mash with a fork until mashed.
Instead of canned tuna, you can use frozen fillets. It will take 200 g. Defrost the fish and fry on all sides until golden brown. Then cover the fish with foil and leave for 10 minutes in a pan. Then cut the tuna into small pieces.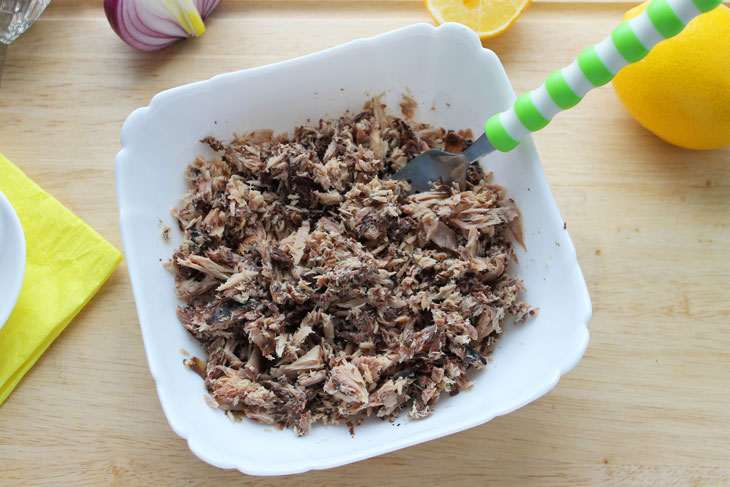 8. Put the onion and tuna in a bowl of avocado. Season with cumin, black pepper and salt. Stir.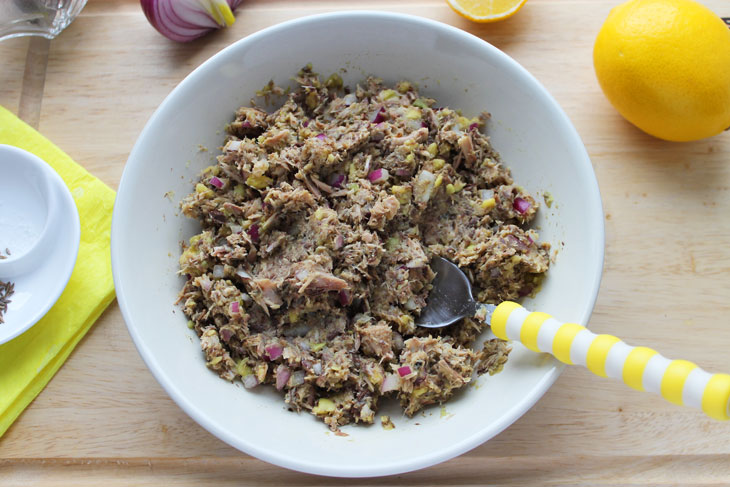 9. Fill the "boats" of the avocado peel with the resulting mass.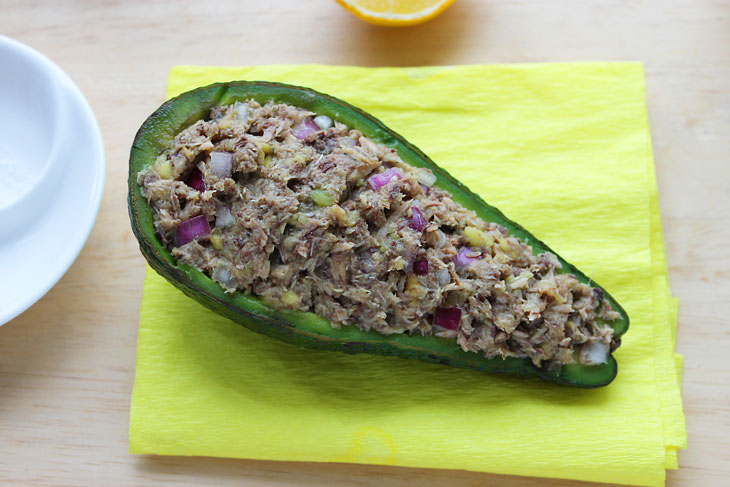 10. Place 1-2 boats on a serving dish. Decorate with lemon slices and herbs.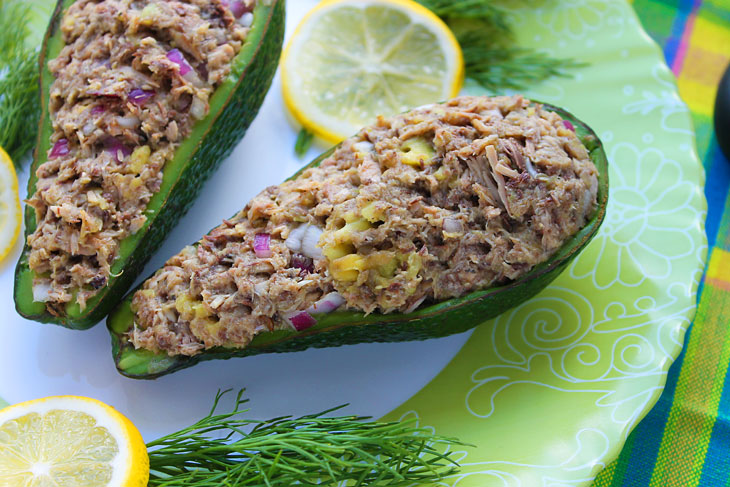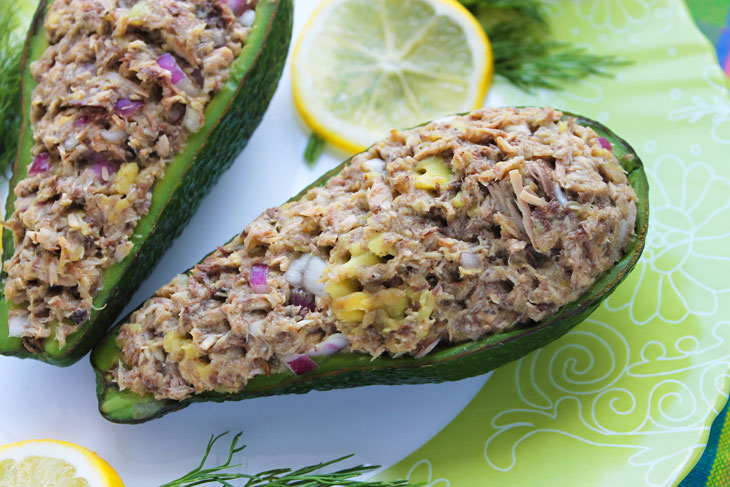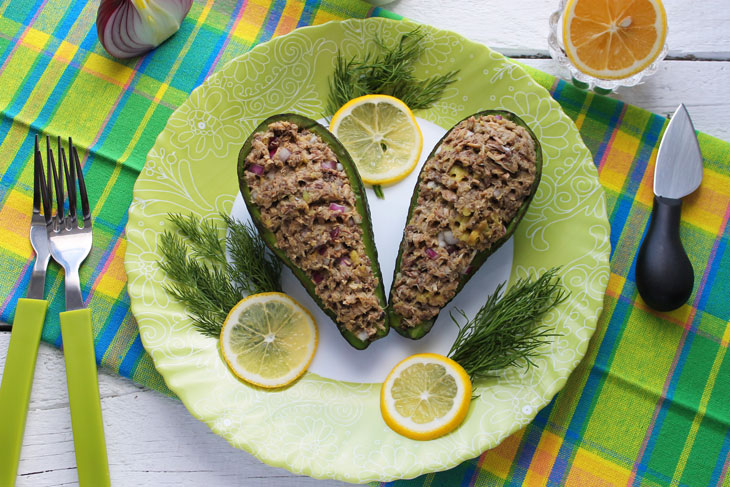 Enjoy your meal!