Salad "Leningradsky" is tasty, satisfying and appetizing. If you decide to arrange a festive lunch or dinner, take note of the recipe. The dish is quite simple and any housewife can handle it. For the recipe, you will need a delicious and fragrant ham. As well as potatoes, carrots and eggs. Instead of pickles, which are often used to make salads, I advise you to add olives – they will become a highlight in such a dish.
Ingredients:
Ham – 150 g.
Potato – 180 g.
Carrots – 80 g.
Canned peas – 150 g.
Olives – 150 g.
Chicken eggs – 2 pcs.
Mayonnaise – 150 g.
Salt, black pepper – to taste.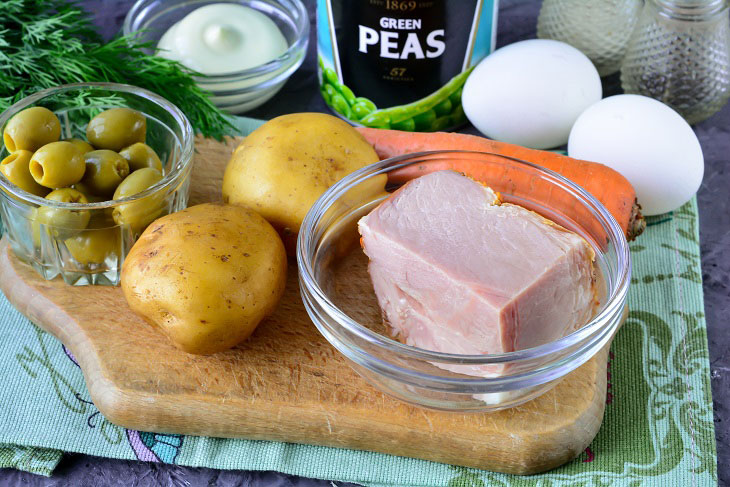 How to cook:
1. Boil all root vegetables in advance until soft and cool them. Peel boiled potatoes and carrots. Also hard boil chicken eggs – boil them in boiling water for 7-8 minutes.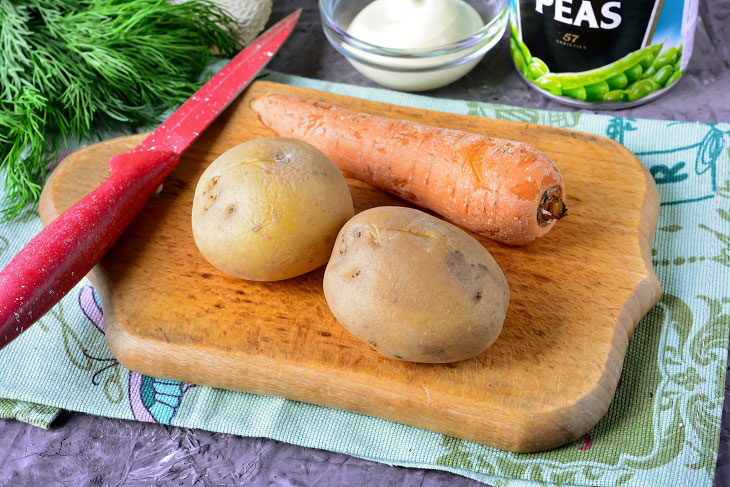 2. Cut boiled potatoes into small cubes for salad.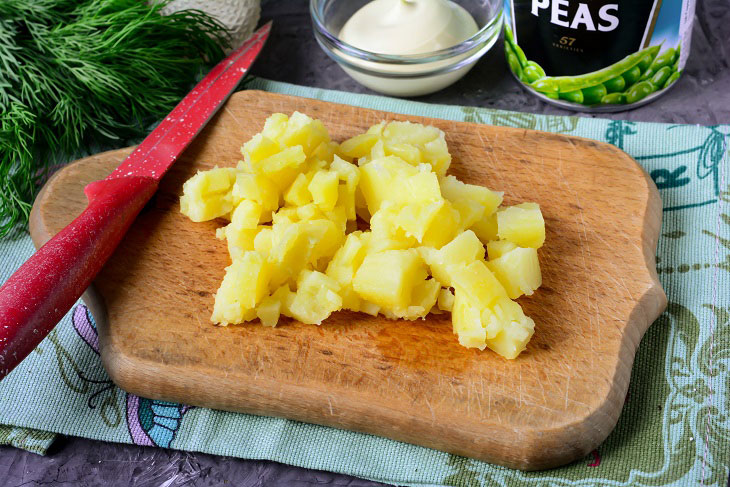 3. Cut the carrot the same way.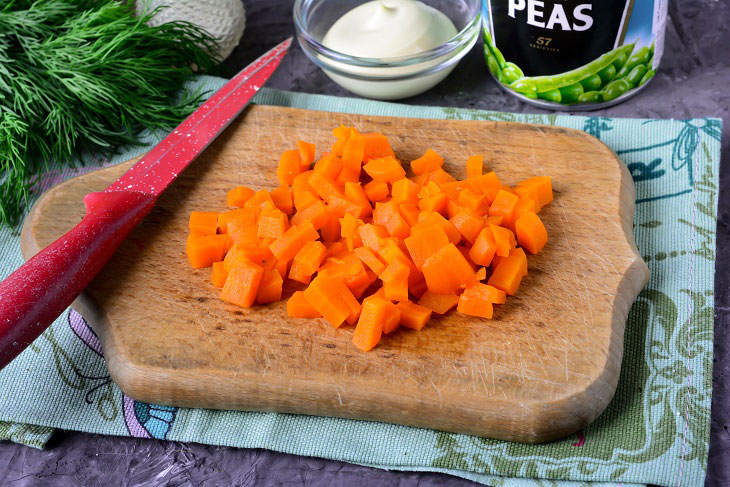 4. Peel the boiled chicken eggs from the shell and cut them into small cubes.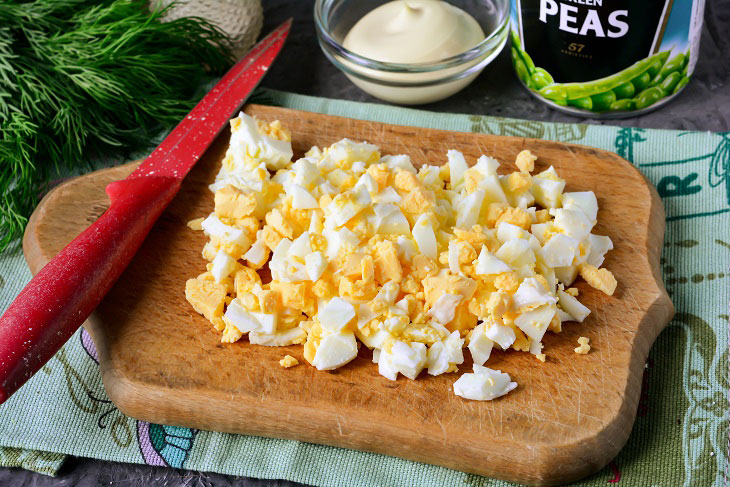 5. Grind the ham – cut into small squares.
Delicious ham gives the salad an excellent flavor. It is important to buy a juicy, high-quality and fresh product.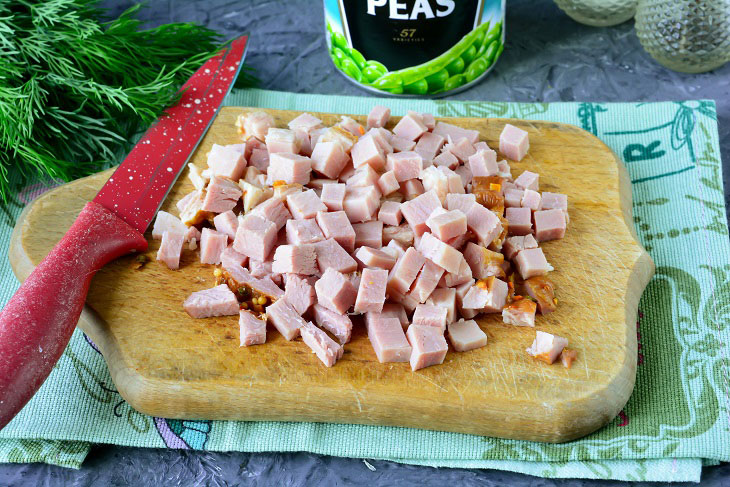 6. Cut the pitted olives into small pieces. They will give the salad a pleasant sourness and a unique taste.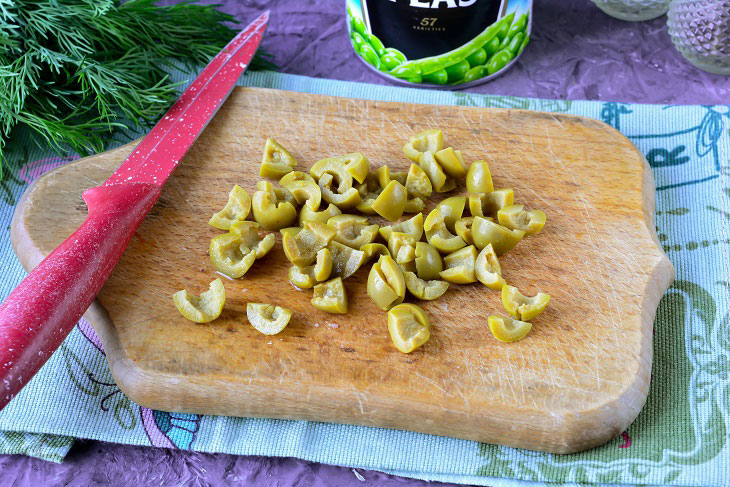 7. Put all the chopped ingredients in a deep bowl, add canned peas there and mix the salad. Canned peas should be tasty and soft, taste them before adding them to the dish.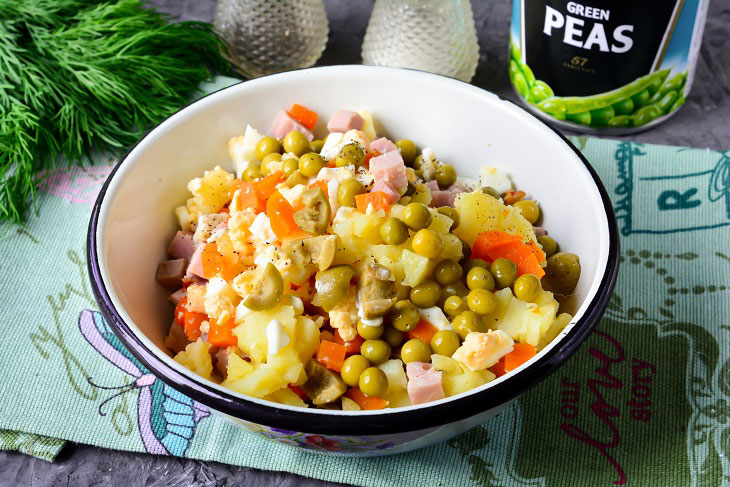 8. Add mayonnaise, salt and pepper to taste. Alternatively, mayonnaise can be replaced with sour cream or these two sauces can be combined in a 50/50 ratio.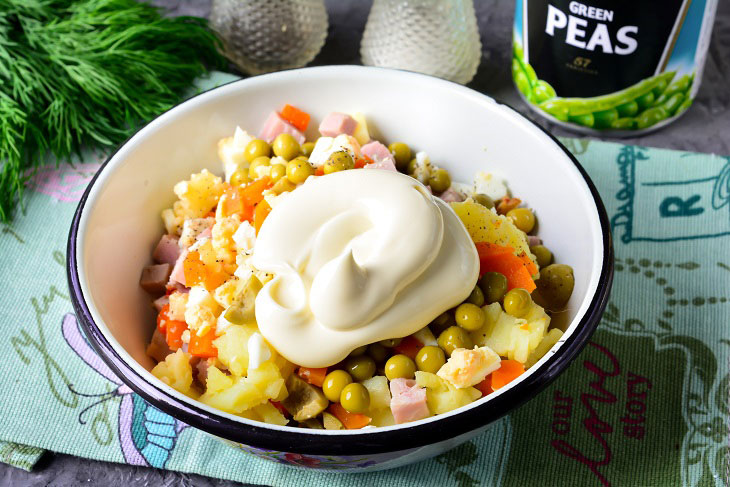 9. Mix it all up and you're d1. Mayonnaise should be in moderation so that the salad is not dry. Put the finished dish in the refrigerator for 15-20 minutes.
Ready chilled salad can be served immediately to the table. The dish will not go unnoticed on the festive table.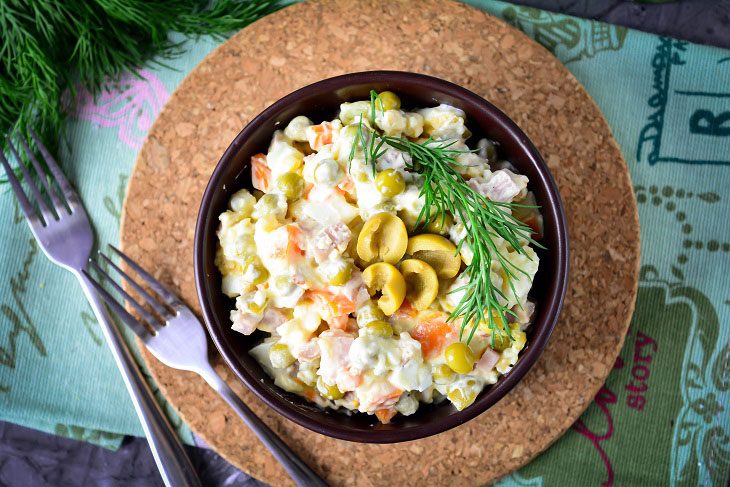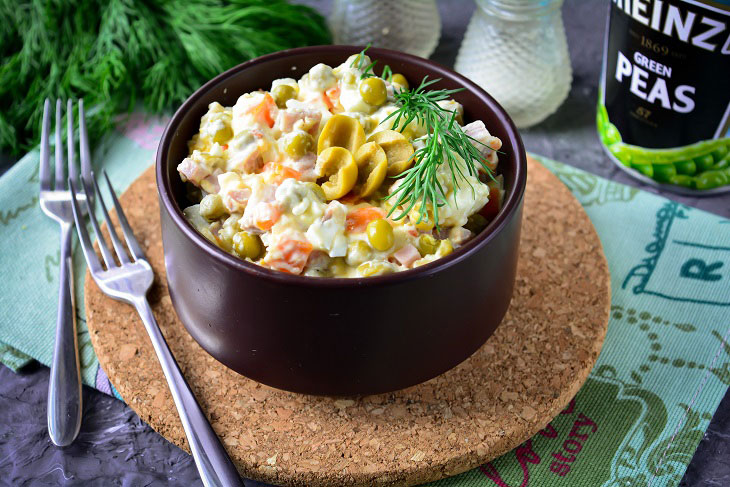 Bon appetit!