Salads prepared for the winter are very popular, because it is so nice to open a jar in the winter, which you have prepared yourself since the summer. Salad "Pyaterochka" got its name for a reason, because it consists of five ingredients – vegetables. It takes a little effort and time to make it, but it's worth it. Having prepared it at least once, you will prepare this salad for the winter every year.
Ingredients:
Carrots – 5 pcs.
Tomatoes – 5 pcs.
Onion – 5 pcs.
Eggplant – 5 pcs.
Bulgarian pepper – 5 pcs.
Salt – 0.5 tbsp. l.
Sugar – 20 g.
Ground pepper – 2 pinches.
Vegetable oil – 50 ml.
Garlic – 50 ml.
Vinegar 9% – 70 ml.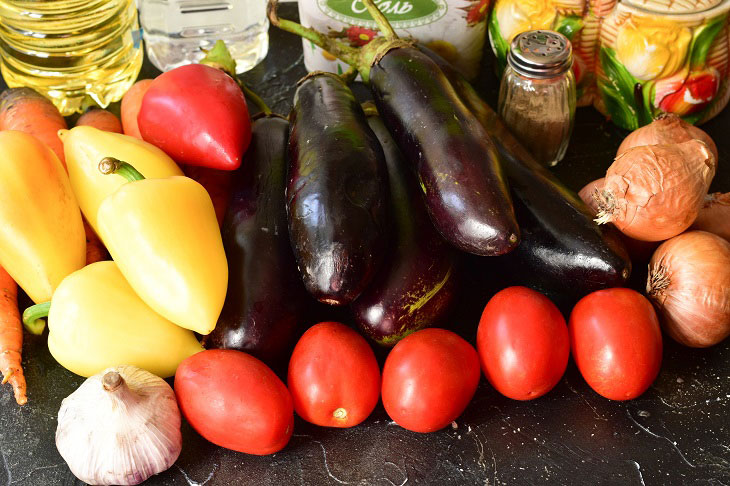 How to cook:
1. First, prepare all the necessary vegetables. Cut eggplant into large pieces. Carrots are also cut into fairly large pieces-circles. Chop the onion into large cubes. Peel the bell pepper from the inner part with stones and cut into large slices. Cut the tomatoes into slices.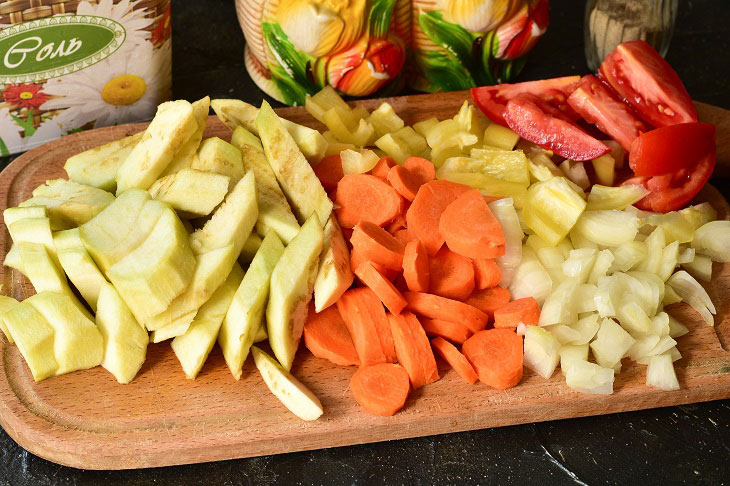 2. For stewing, prepare a frying pan or a cauldron with a thick bottom and walls. Heat vegetable oil in a frying pan and add carrots and onions. Fry for three minutes.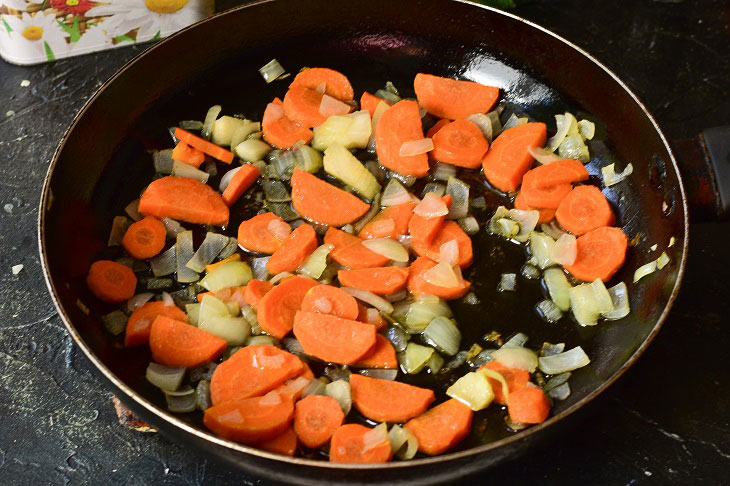 3. Next, lay out large pieces of eggplant and simmer for about 3-5 more minutes.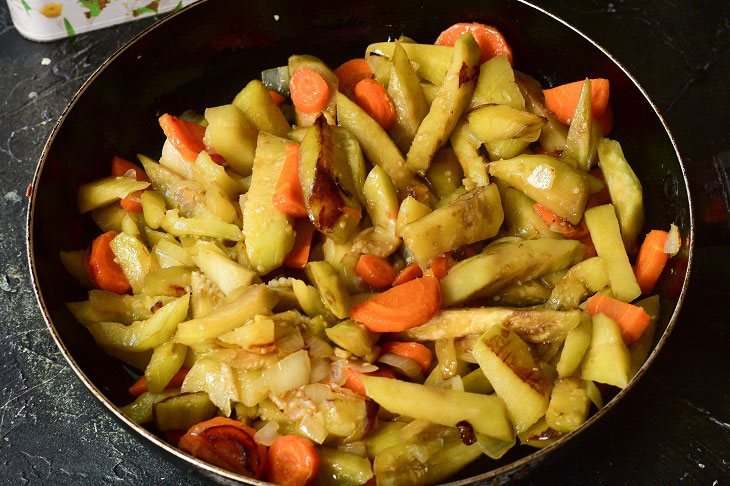 4. From above, without stirring, put the tomatoes and bell peppers. Sprinkle the top with salt, sugar and a little ground pepper. Cover the pan with a lid and simmer for ten minutes.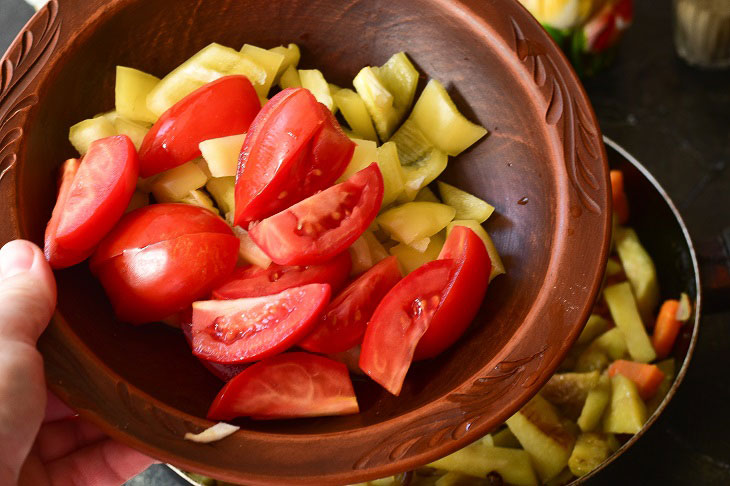 5. At the very end, add garlic, and mix all the vegetables again. Simmer another 5-7 minutes.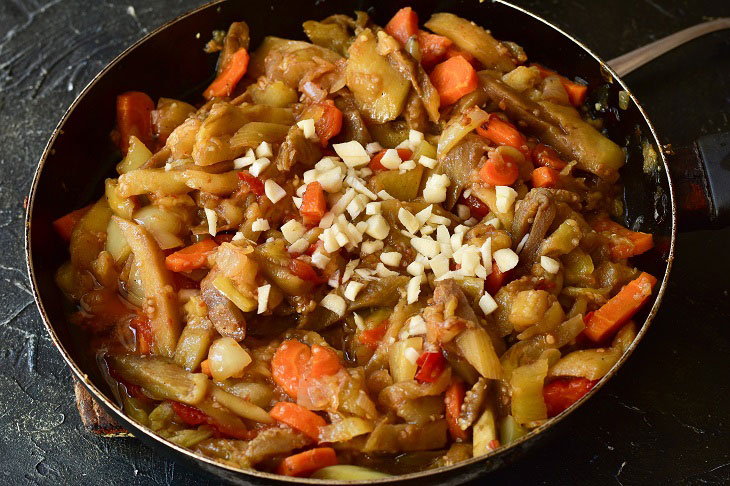 6. Pour in the vinegar, stir.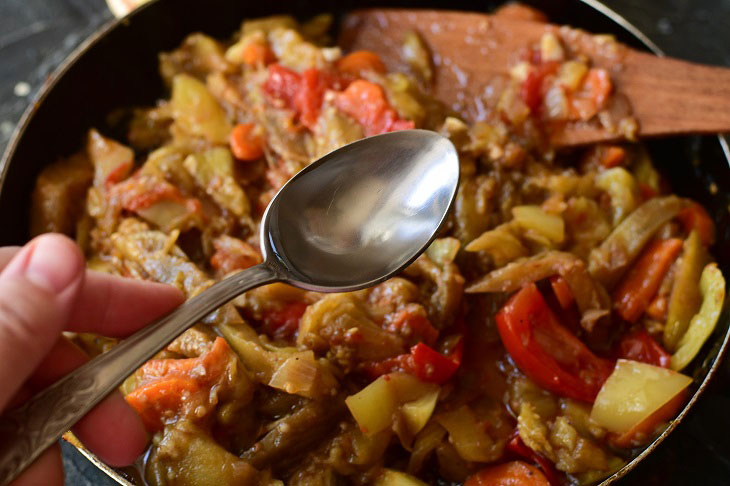 7. Arrange the salad in sterile jars and roll up the lids.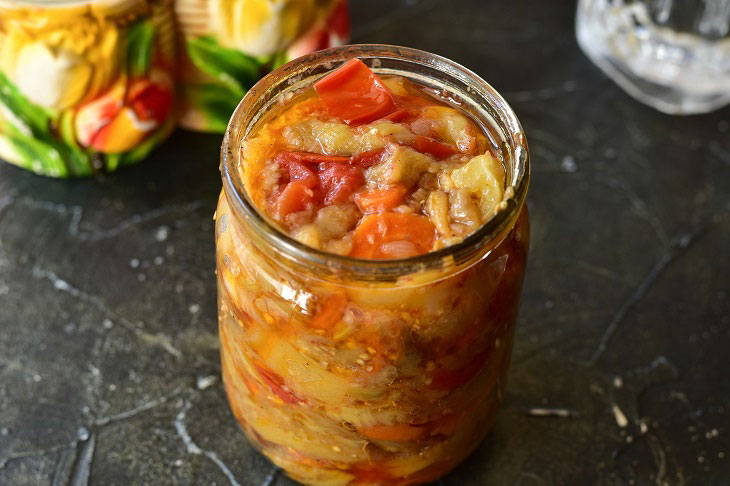 After the salad has cooled, put it in the pantry for further storage.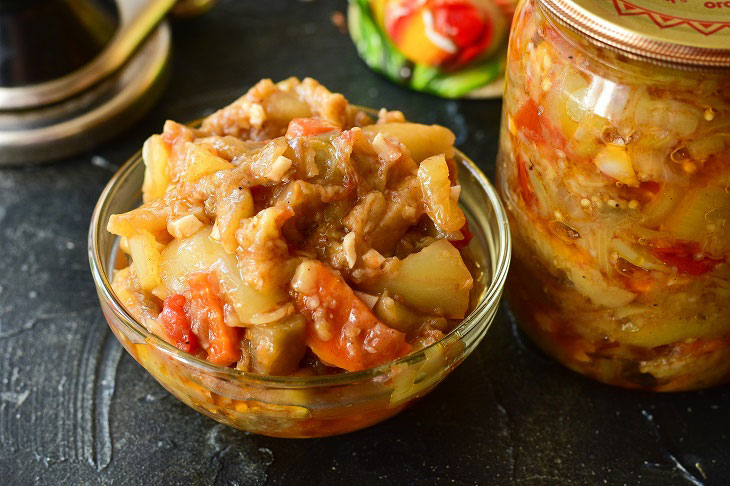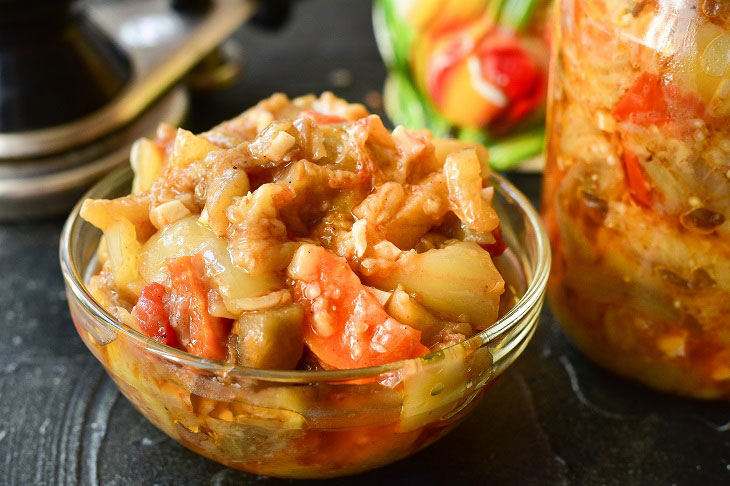 Enjoy your meal!