Cucumbers can be safely rolled up for the winter according to this recipe. They have the name "Molodenovskie". It turns out this kind of preservation is excellent in taste. For its preparation, it is worth buying homemade cucumbers that are not large in size. It is they who have a unique taste and aroma, as well as they are grown naturally and without the addition of any fertilizers. An important point is also that the cucumbers should not be lethargic. You can roll vegetables in jars with any volume.
Store ready-made Molodenovskie cucumbers in a cool and preferably dark place. There are two options – a pantry, if the place of residence is an apartment or a cellar, if this is your home.
Ingredients:
Cucumbers (medium, and even better – small) – 1 kg.
Horseradish root – 0.5 pcs.
Hot pepper – ¼ pcs.
Garlic – 1-2 cloves.
Black peppercorns – 5-6 pcs.
Coriander – 10 grains.
Mustard – 5 grains.
Salt – 1.5 tbsp. l.
Bay leaf – 1 pc.
Sugar – 3 tbsp. l.
Water – 1 l.
Citric acid – 1 tsp.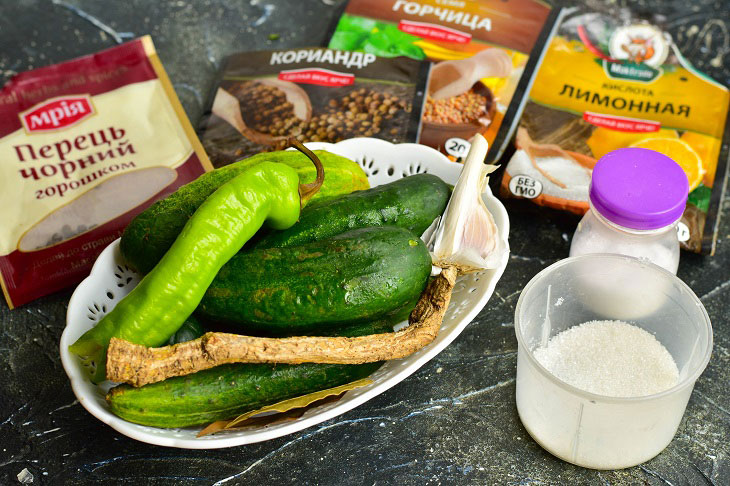 How to cook:
1. At the bottom of a clean glass jar, put horseradish root, peeled garlic, coriander grains, mustard, bay leaf, black peppercorns, finely chopped bitter pepper.
If you are using a 1 liter jar, then lay out all the spices in the amount indicated above. If the jar is 0.5 l, then take another one of the same and divide the spices equally.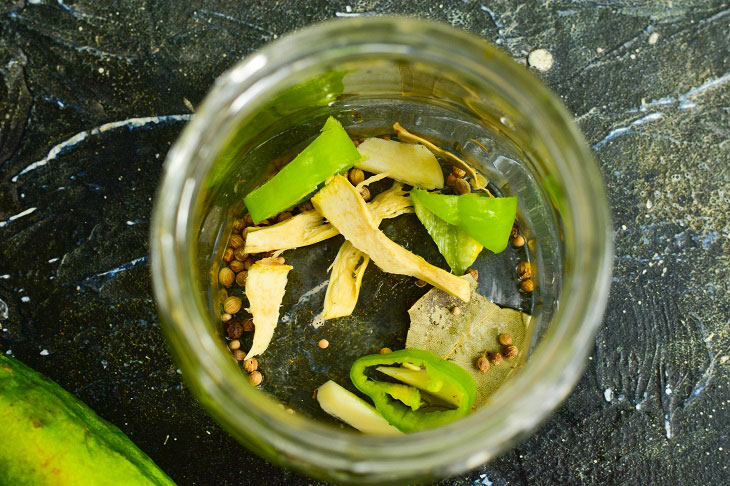 2. Wash the cucumbers, cut off the edges on both sides. Pack the vegetables tightly into the jar.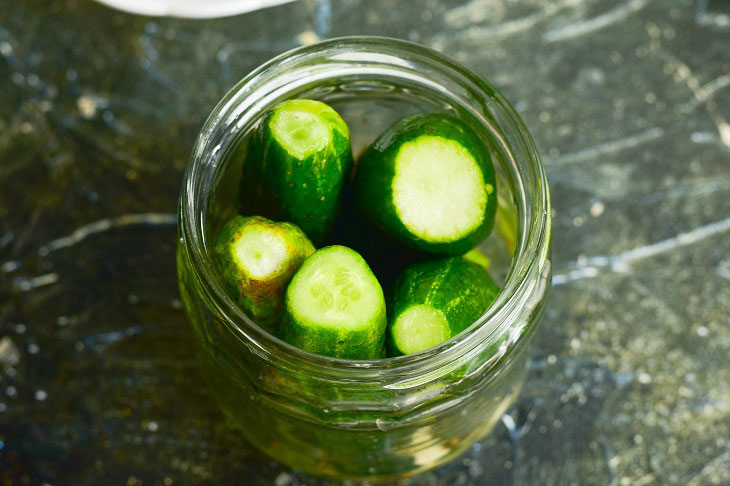 3. Fill them with boiling water and leave for 15 minutes.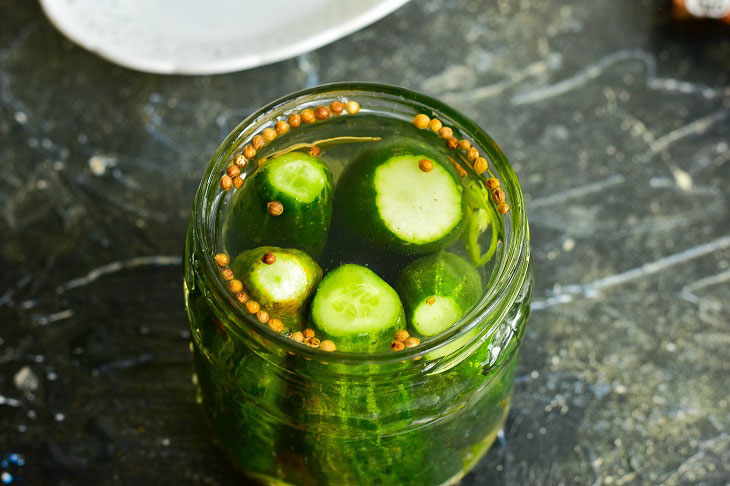 4. After that, pour boiling water very carefully into a ladle or pan. Add citric acid.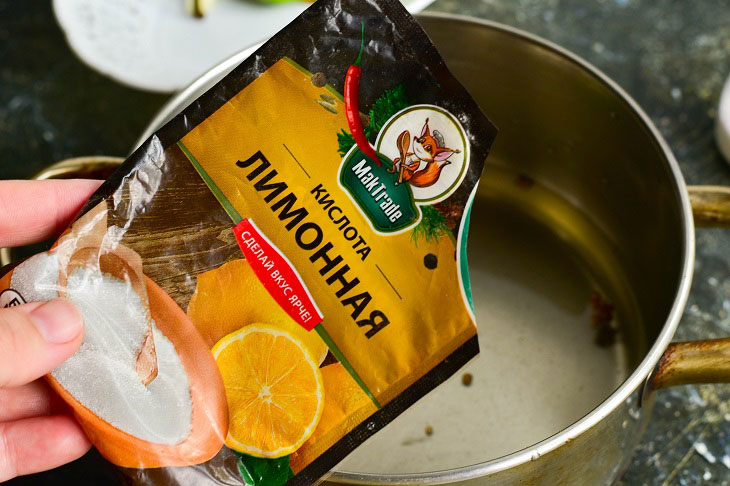 5. Then add salt and sugar.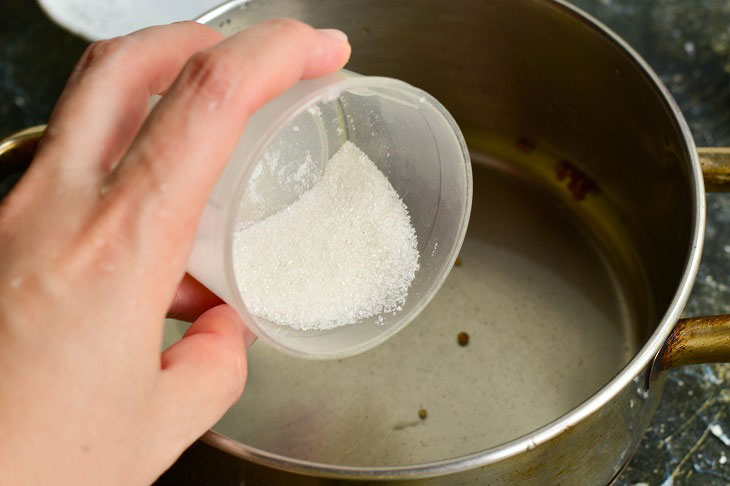 6. Now bring the marinade to a boil and pour it into a jar in a thin stream. Set it in a saucepan, on the bottom of which put a rag. Cover the top of the jar with a metal lid. Sterilize vegetables for 5-7 minutes.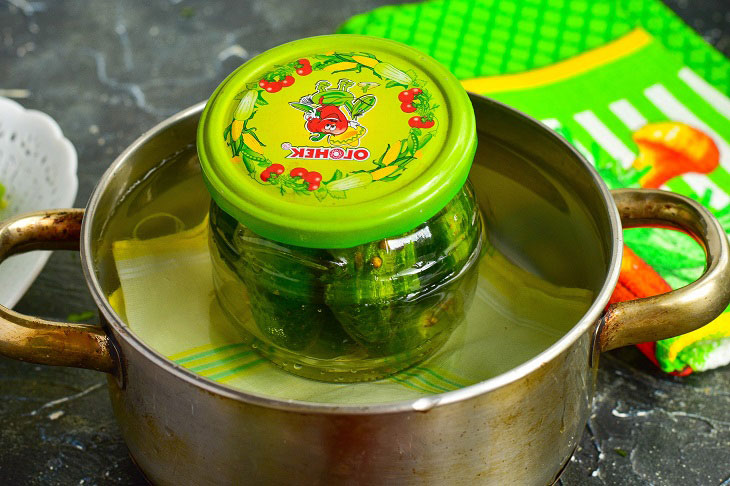 7. Then screw the cap on tightly. Cover the jar with preservation from above with a warm blanket and leave for a day in this state at room temperature. The next day, take the jar to a place to store conservation.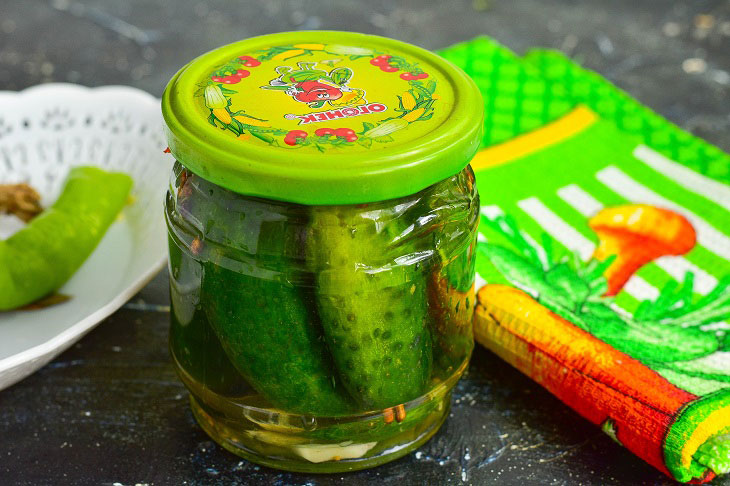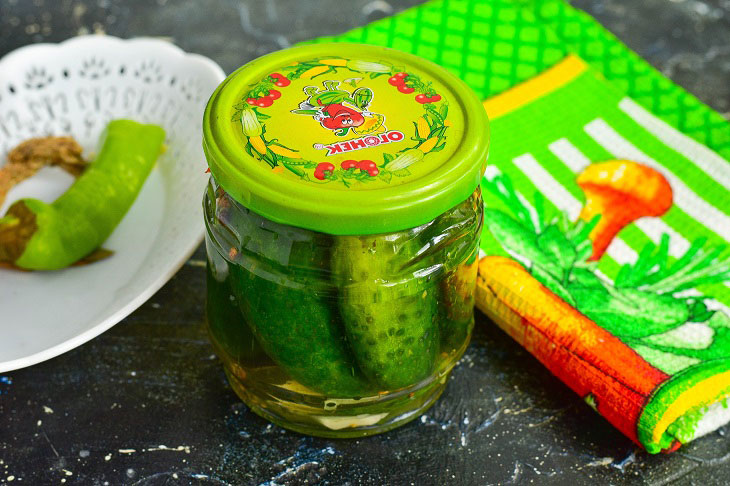 Bon appetit!