Today we offer to cook one of the traditional dishes of Tatar cuisine. There is nothing complicated in preparing this dish: beef (or lamb, if desired) is cut into strips, then fried, and then stewed with onions, pickles and fried potatoes, adding tomato paste, spices and garlic.
Azu is prepared in Tatar style, usually in a cauldron. If the household does not have a cauldron, it can be replaced with a deep frying pan or a stewpan with a thick bottom. It is important that during the stewing, the components of the azu do not burn, but are evenly stewed, then the dish will come out really very tasty and, importantly, satisfying.
Ingredients:
Beef – 0.5 kg.
Potato – 1 kg.
Beef broth – 250 ml.
Salted (barrel) cucumbers – 3 pcs.
Onions – 4-5 pcs.
Tomato paste – 2 tbsp. l.
Garlic – 3 cloves.
Bay leaf – 3 pcs.
Black ground pepper – to taste.
Salt – to taste.
Vegetable oil – 50 ml.
How to cook:
1. Rinse beef under water and pat dry. Then cut into strips and fry for several minutes in a pan with a thick bottom or in a cauldron, pouring vegetable oil into the dishes beforehand.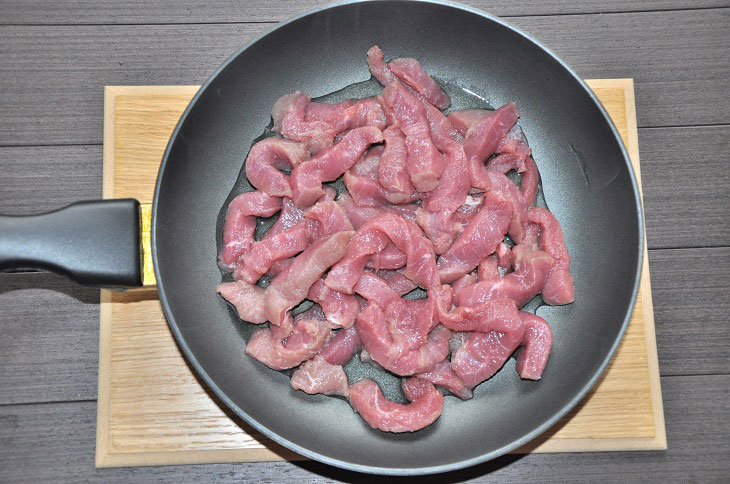 2. Peel the onion and cut into feathers / half rings, then pour it over the meat and fry, stirring, for 5-7 minutes (until the onion is soft).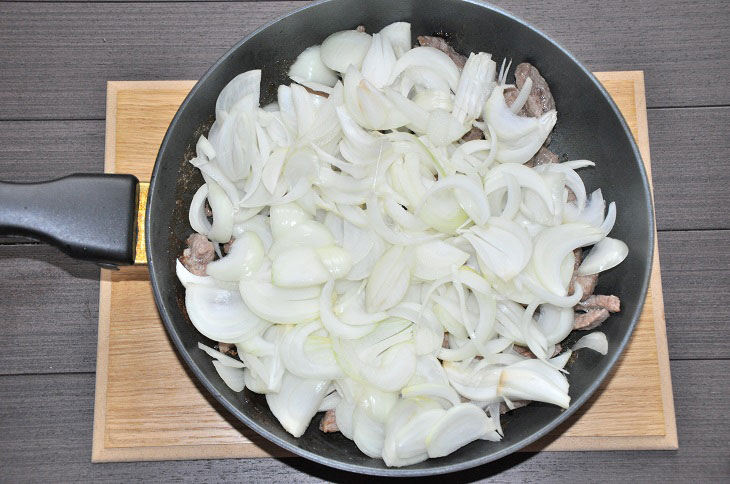 3. Next, add the tomato paste, mix it well with beef and onions and simmer for a couple of minutes.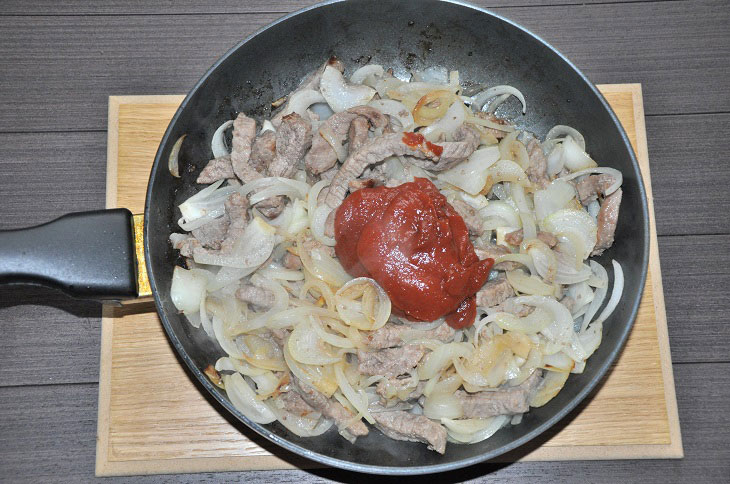 4. Cut the pickled cucumbers thinly along and, together with the juice, pour into a frying pan / cauldron to the rest of the ingredients azu.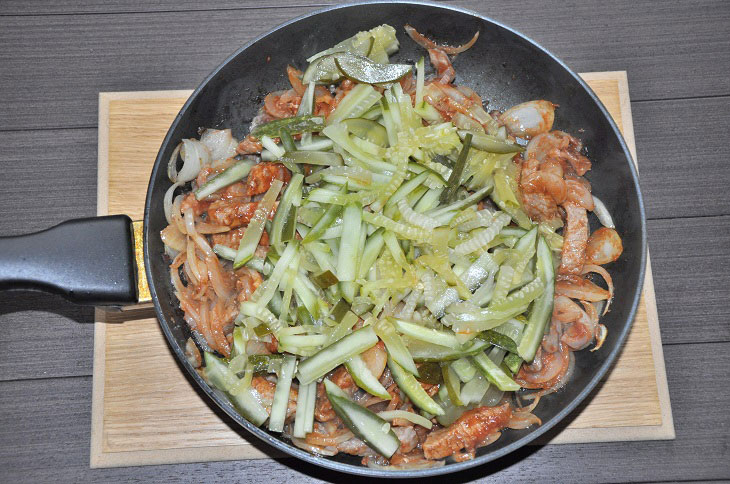 5. Following the cucumbers, pour in a glass of beef broth, mix and simmer vegetables with meat under a closed lid for 15 minutes (the meat should be cooked during this time).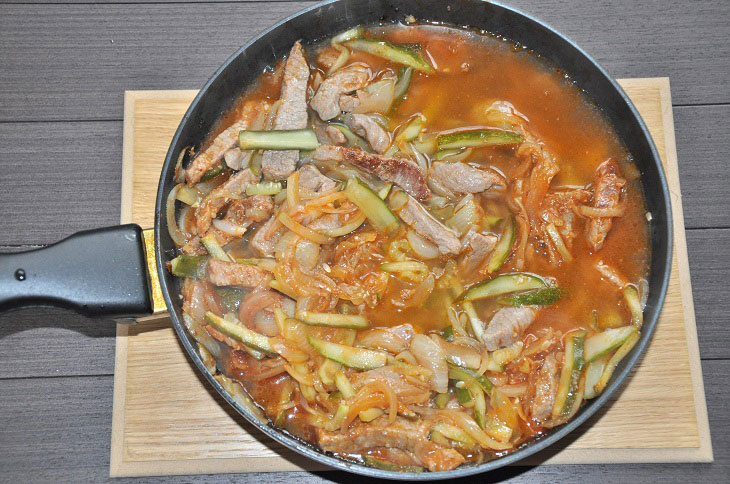 6. In a separate pan, fry the potatoes, cut into large slices / straws, until golden brown.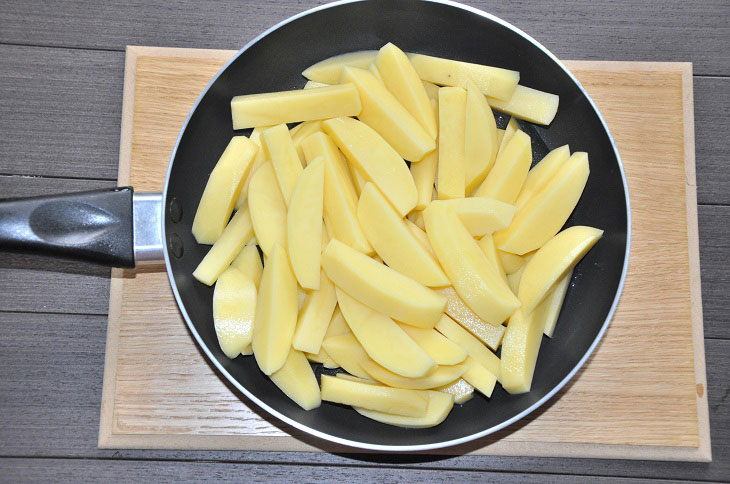 7. When the fried potatoes are ready, pour them over the stew with vegetables.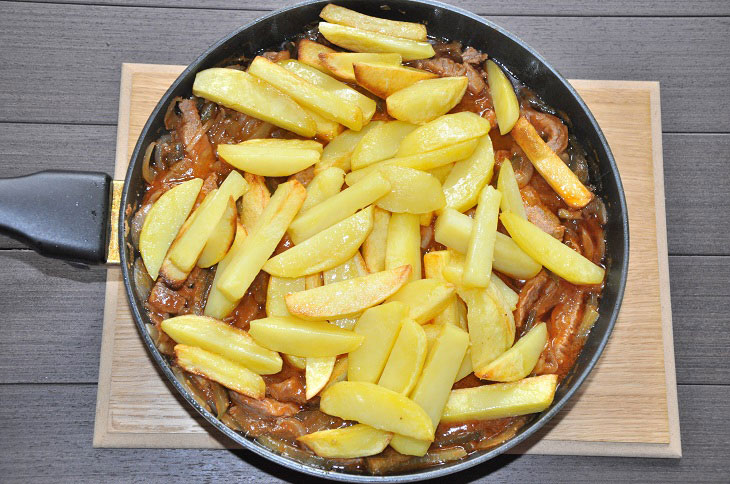 8. Squeeze the garlic cloves there, put the bay leaf, pepper and salt (if necessary) to taste. Gently mix the azu and simmer under a closed lid for another 5 to 7 minutes.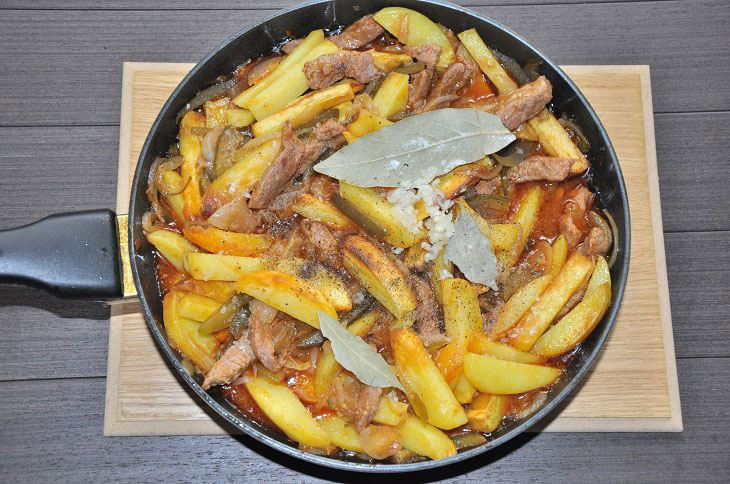 After the azu in Tatar is ready, it can be served immediately on the table. If desired, the dish can be sprinkled with fresh herbs.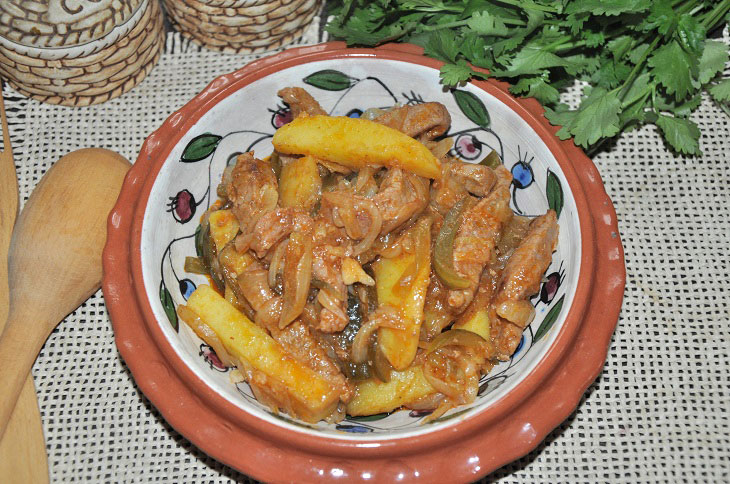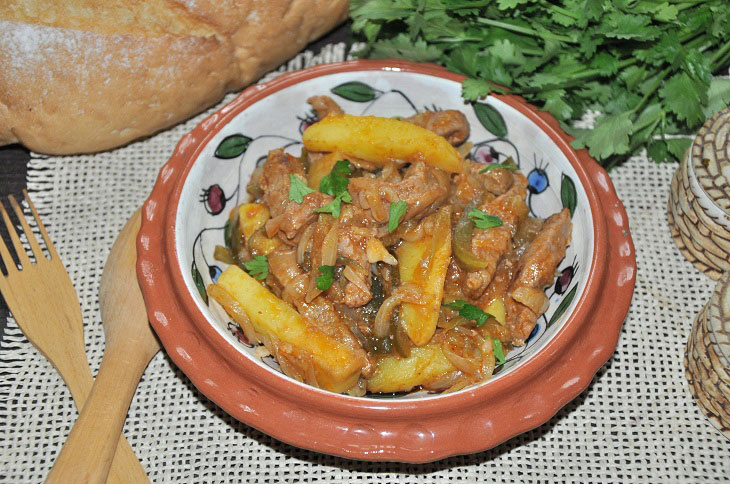 Bon appetit!