Cottage cheese cake with raisins is a delicious pastry that you can cook for the upcoming Easter holiday. This cake is always obtained, since the dough for it does not need to be kneaded with your hands for a long time and wait until it rises. That is why this recipe is useful for those hostesses who cannot make yeast cakes.
Cottage cheese for baking should be purchased at home, it can be rubbed through a sieve so that it is smaller in the dough. However, you can not do this procedure, but simply crush the cottage cheese well in a bowl with all the other ingredients, for example, with a fork. You can decorate the finished cake the way you want. Not only the standard topping for Easter cakes, but also sugar figurines are suitable as decorations.
Ingredients:
Chicken egg – 1 pc.
Cottage cheese – 100 g.
Salt – 1 pinch.
Baking powder – 0.5 tsp.
Sugar – 1-1.5 tbsp. l.
Raisins – to taste.
Flour – 4 tbsp. l.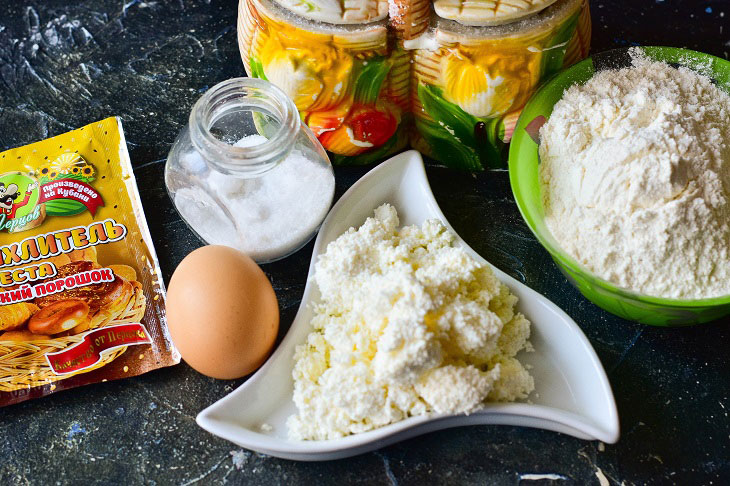 How to cook:
1. In a bowl, combine the egg with salt and sugar.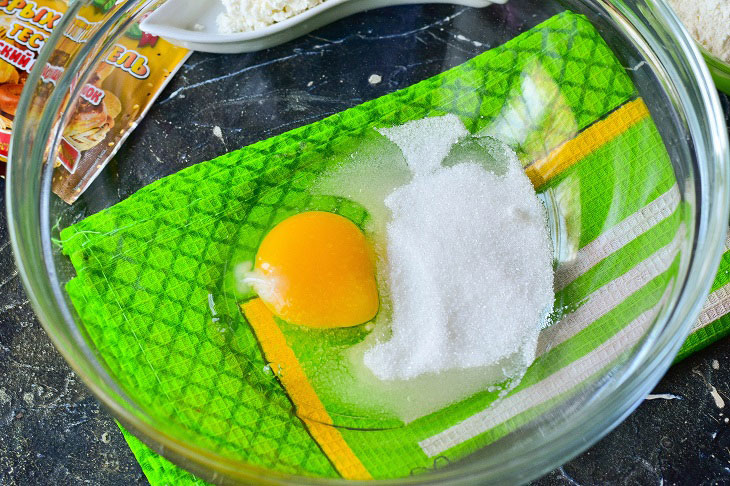 2. Put the cottage cheese there.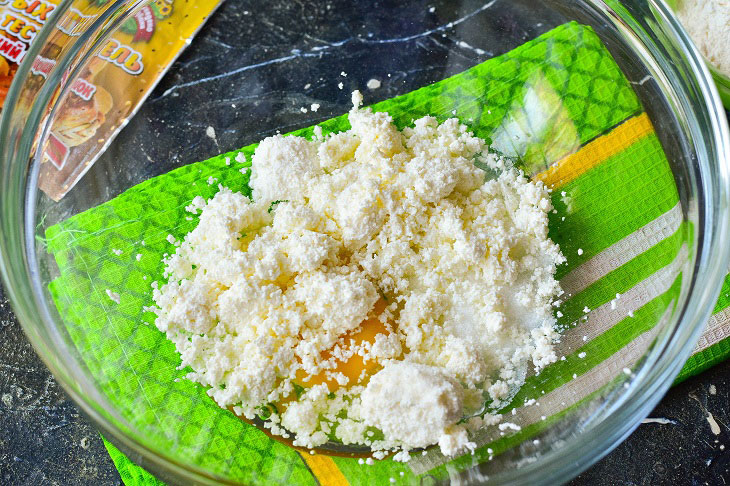 3. Mix all the ingredients well with a whisk or fork, as if pressing down the grains of cottage cheese a little. Add baking powder.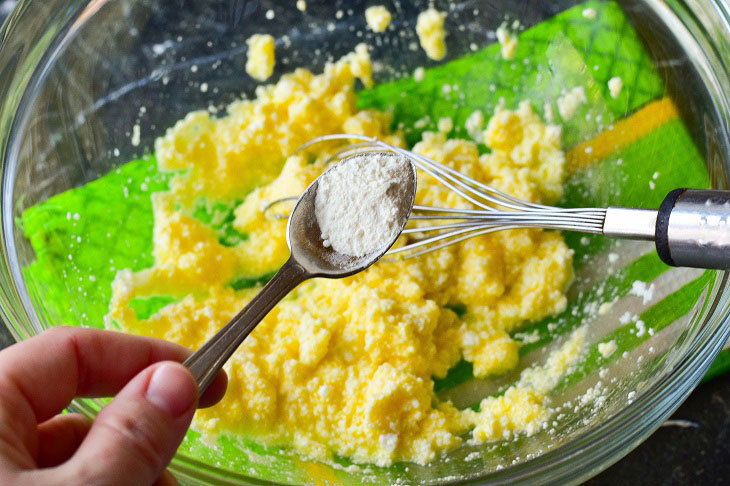 4. Mix and add flour, it must be of excellent quality and premium.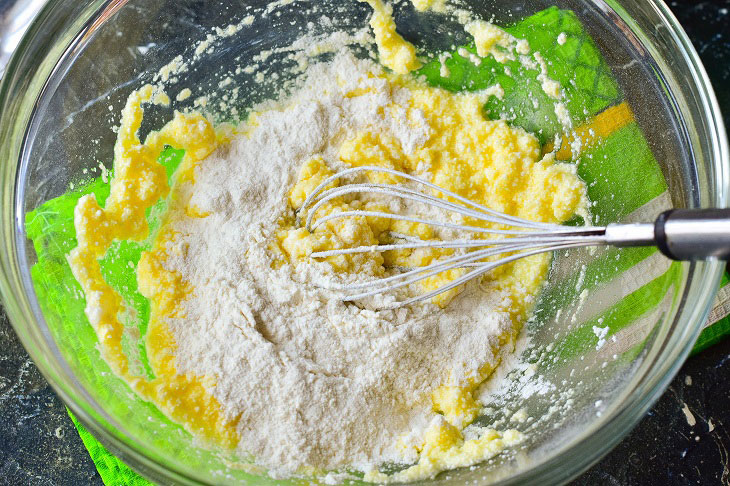 5. Knead the dough with your hands. It will stick a little to your hands, as it should be.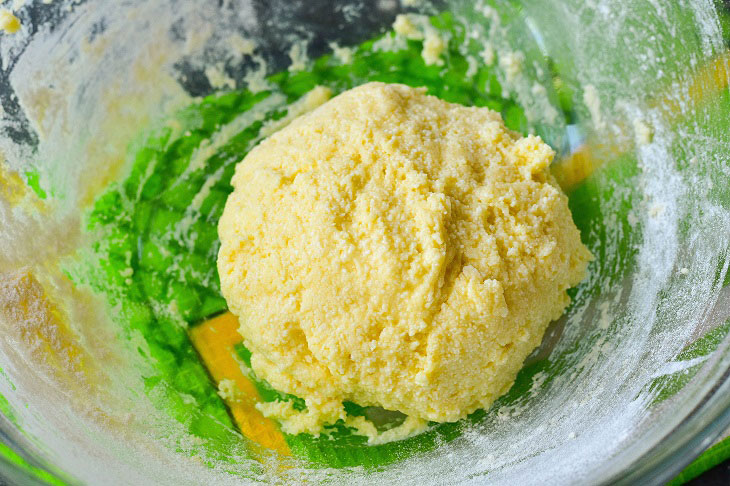 6. Add washed and dry raisins to the dough.
If you do not like raisins, then you can safely replace it with dried apricots, prunes, dried cherries, candied fruits and other additives.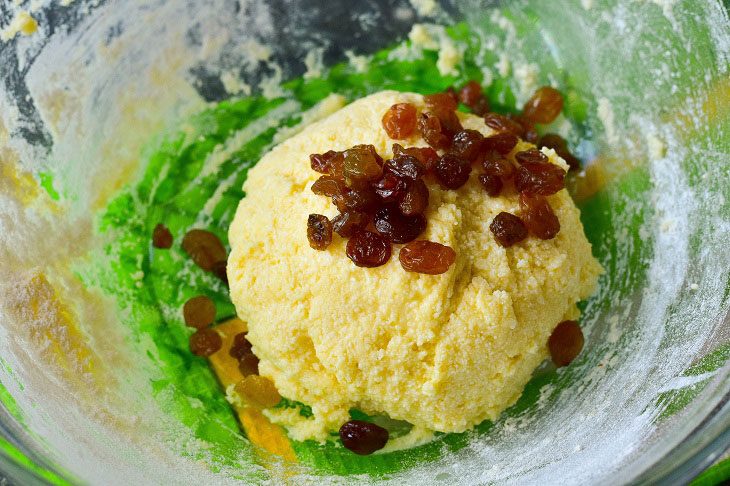 7. Put the dough in the form in which you bake Easter cakes.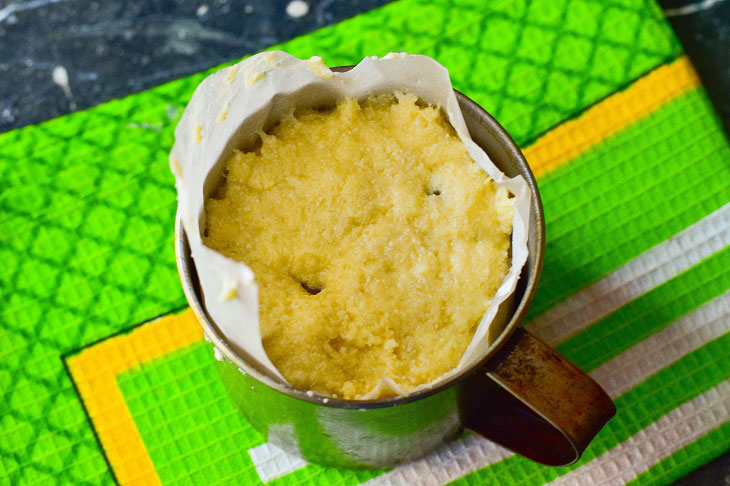 8. Send the cake to the oven preheated to 190 degrees for 30-40 minutes.
You can cover the top of the cake with foil so that the top does not burn.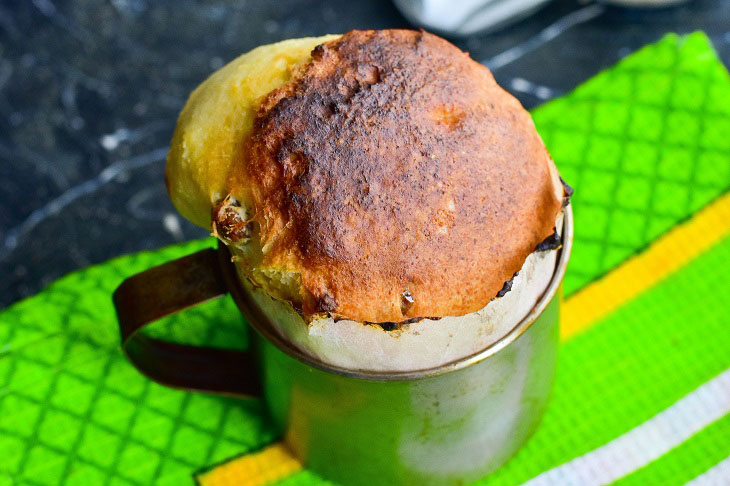 9. For glaze, beat 1 egg white and 2 tbsp. spoons of sugar.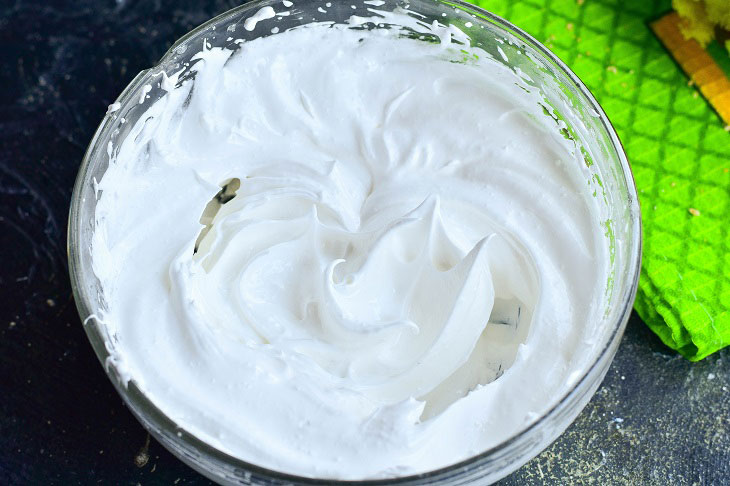 10. Lubricate the cottage cheese cake with icing and decorate to taste.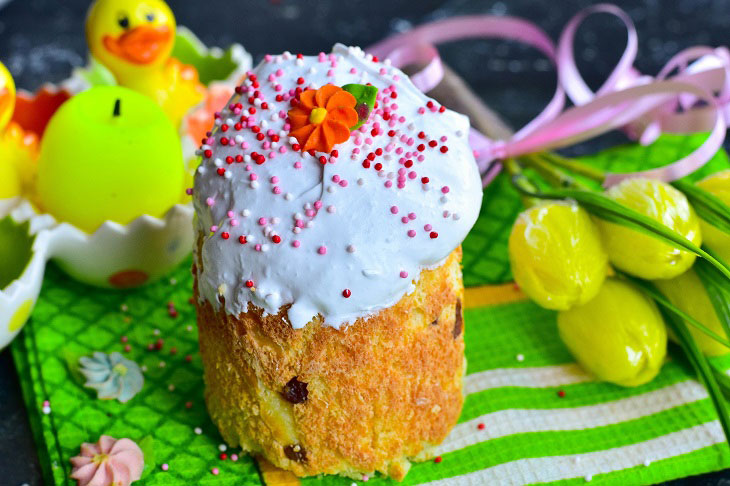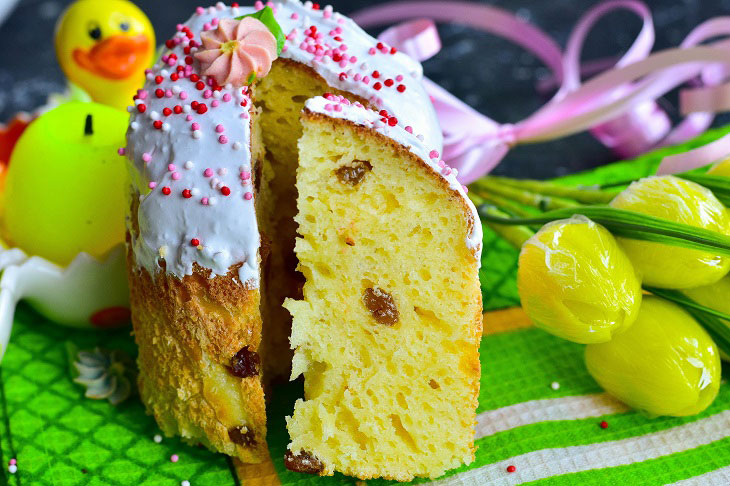 Enjoy your meal!