Bagels from ready-made dough with chocolate paste and coconut flakes can be prepared at home in about 45-50 minutes. The cooking process itself is quite simple, so any housewife can handle it. The dough can be bought ready-made in the supermarket. This makes the recipe quick and easy.
As a filling, any chocolate paste is used, for example, Nutella. Topping it with shredded coconut is a great idea. Bagels are very tender thanks to puff pastry, and the filling is very rich.
Ingredients:
Shop dough (sheet, puff-yeast) – 2 sheets of 225 g each.
Chocolate paste – 4 tbsp. l. with a hill.
Coconut flakes – 4 tsp
Cocoa powder – 1 tsp
Powdered sugar – 2 tsp
How to cook:
1. Remove puff pastry from the freezer 25 minutes before baking. When it becomes soft, it can be easily rolled out, start. Roll out the dough sheet so that it increases in h8.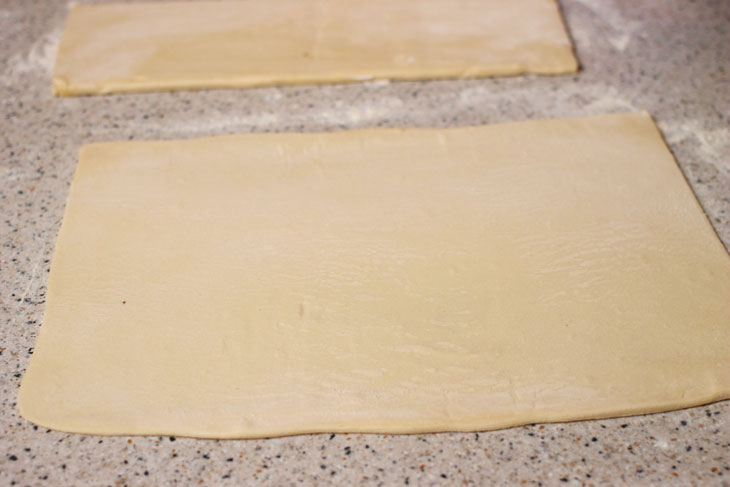 2. Cut the finished layer into two parts to make triangles. Do the same with the second layer of dough. You will have 4 rolls in total.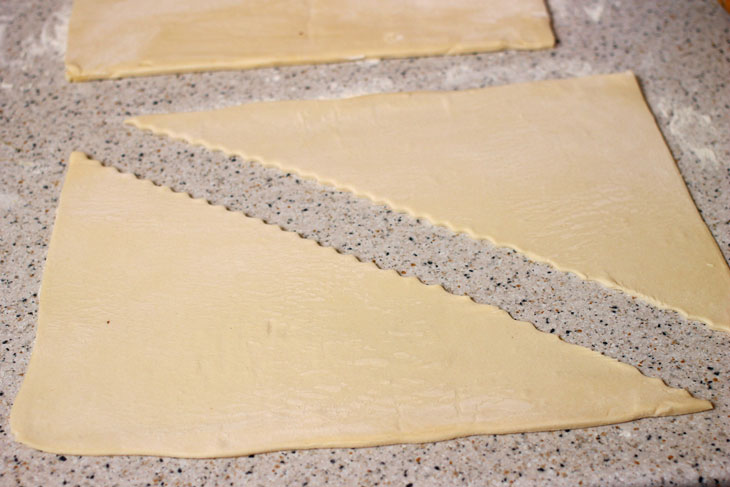 3. Now spread the chocolate paste on the triangles, spreading it a little over the dough.
4. Sprinkle shredded coconut on top of the pasta.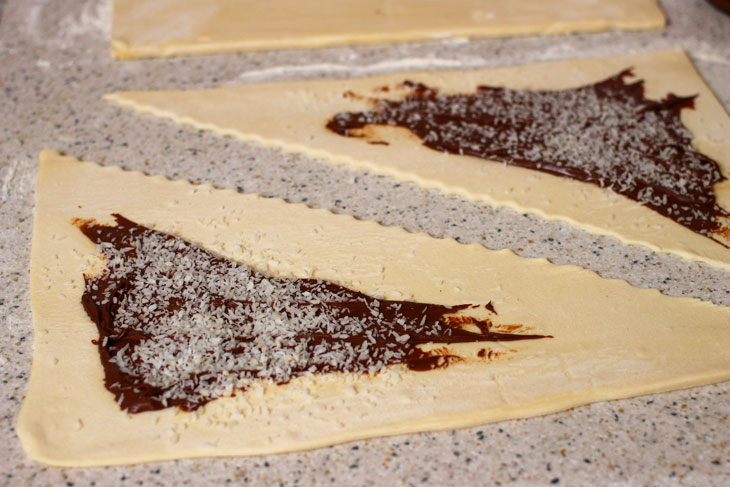 5. Start wrapping the bagel from the wide side. Wrap first one edge in the center, and on top of the second.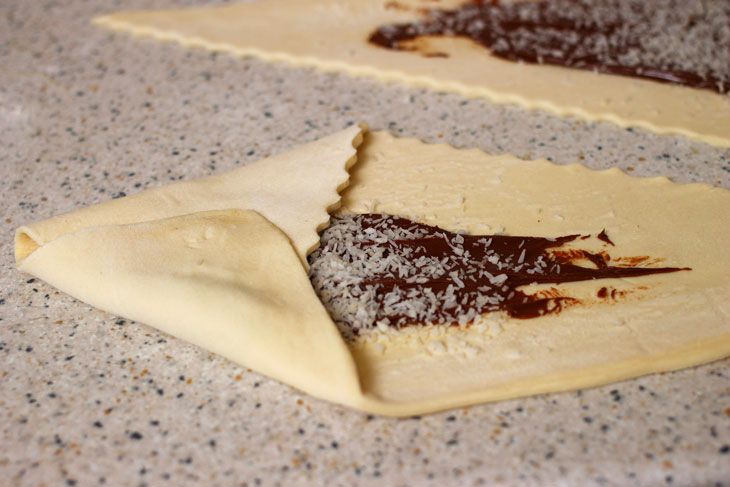 6. After that, wrap along the length, like ordinary bagels. Lay the rolls on a baking sheet lined with parchment.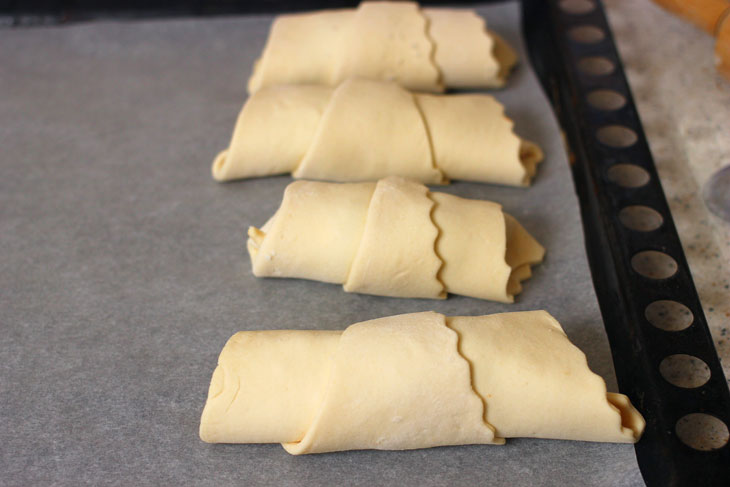 7. Top the bagels with the egg.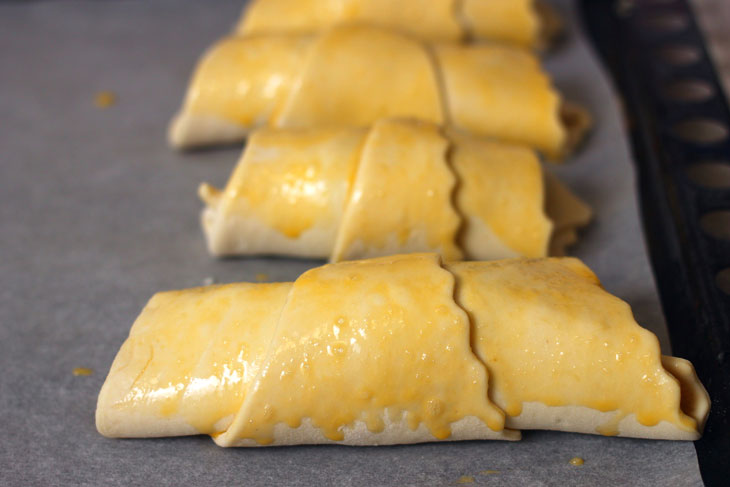 8. Sprinkle with cocoa powder and place the baking sheet in the oven to bake at 180 degrees. The whole process will take approximately 25-30 minutes.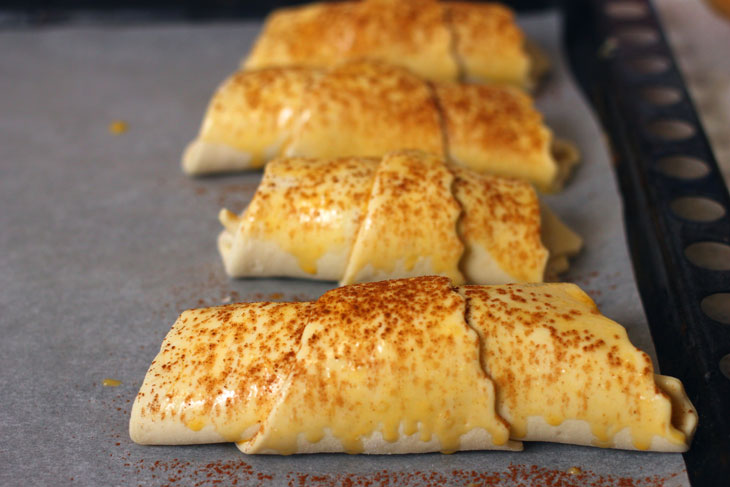 9. Sprinkle finished rolls with powdered sugar and serve.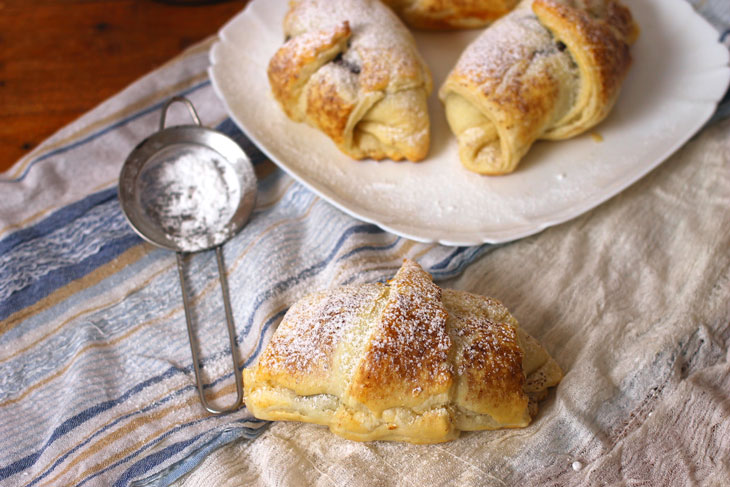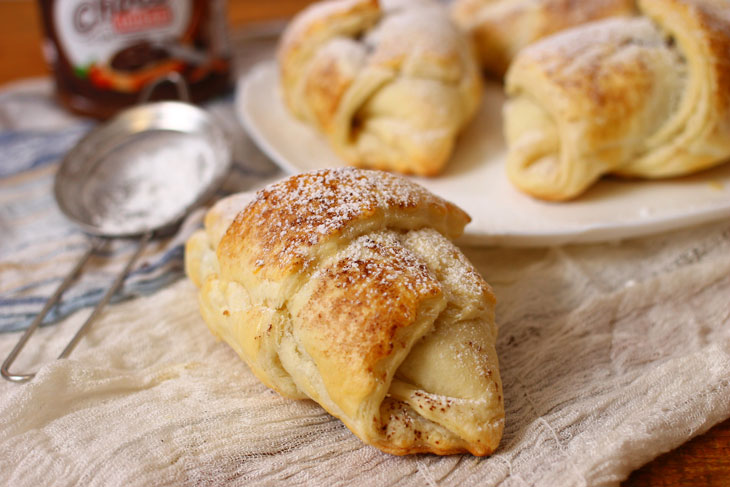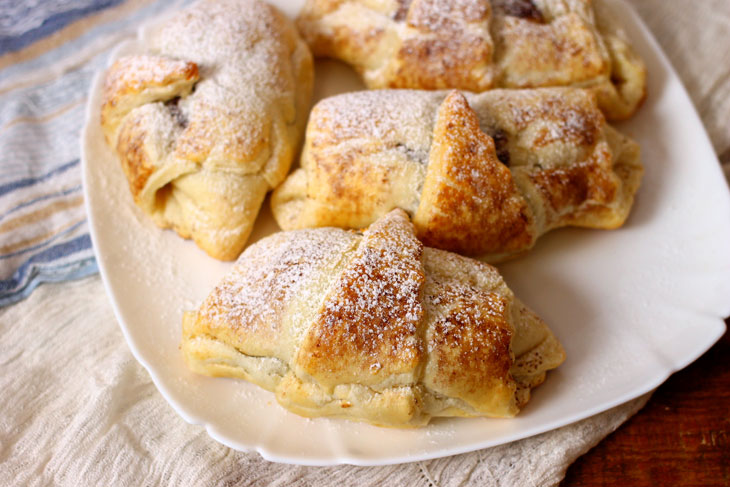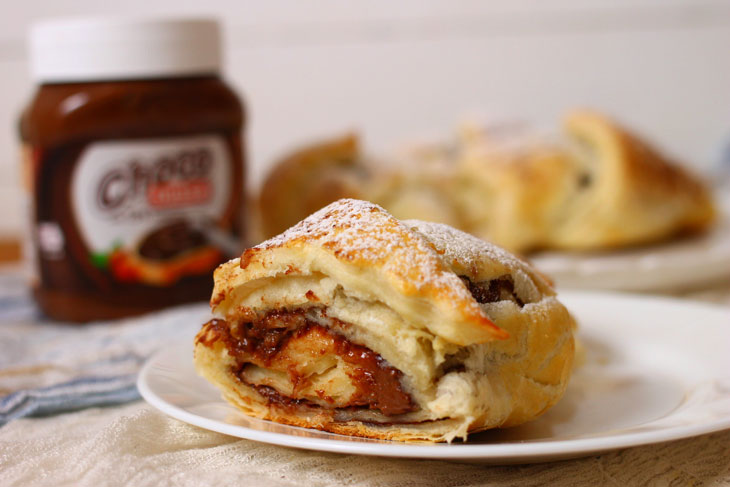 Enjoy your meal!