"Shishki" cookies are a sweet, beautiful and very original-looking dessert that can be made for the New Year or Christmas. To prepare it, you can use a shortbread cake, which is not difficult to make yourself or buy any cookie.
It is most convenient to form a dessert with the help of an ordinary glass; you can choose any size of it. However, with your hands you can also easily make cookies in the form of cones. Condensed milk can be used both boiled and regular. To make the cookies look more impressive, you can sprinkle them with powdered sugar and even decorate with confectionery beads. You can store the sweet treat at room temperature or in the refrigerator.
Ingredients:
Margarine or butter – 180 g.
Chicken eggs – 2 pcs.
Sugar – 2 tbsp. l.
Baking soda – 0.5 tsp
Wheat flour – 1-2 tbsp.
Condensed milk not boiled – 100 ml.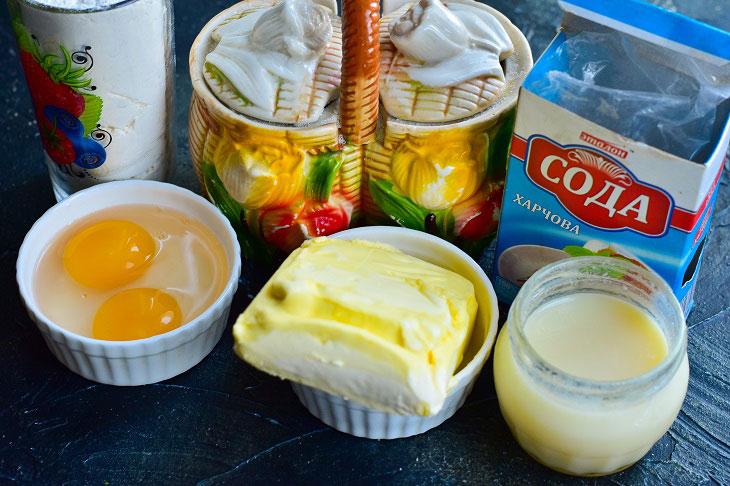 Cooking:
1. Drive chicken eggs into a saucepan or bowl, immediately add sugar to them.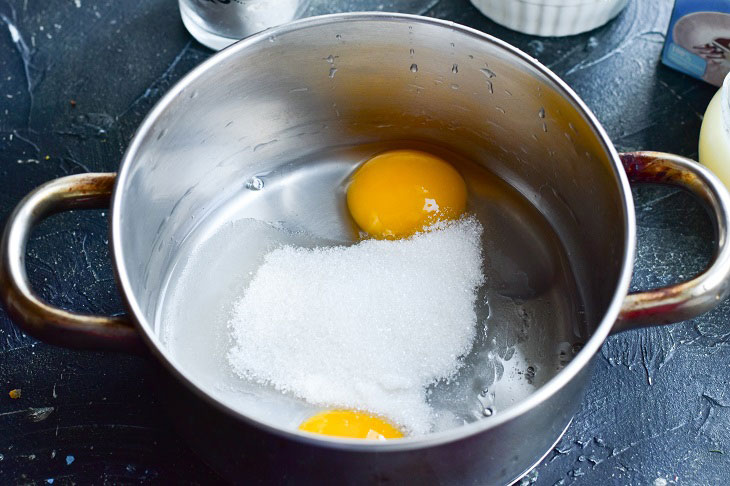 2. Mix everything well with a kitchen whisk or mixer and add soda, you do not need to extinguish it with vinegar or lemon juice.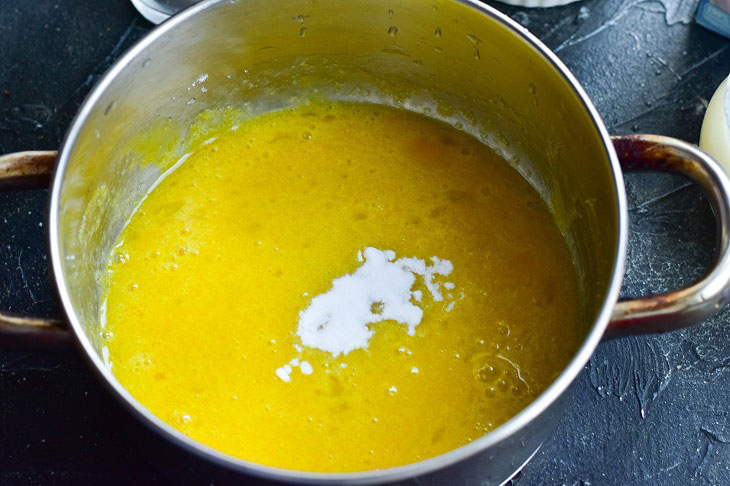 3. Cut margarine or butter into pieces and put them in the egg mass.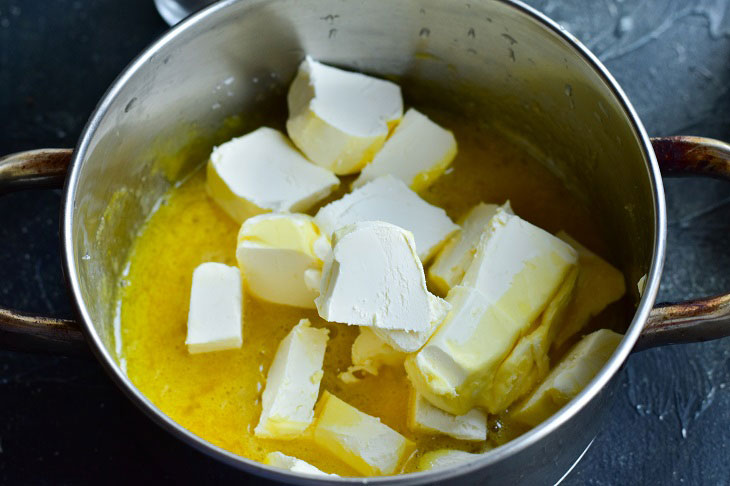 4. Immediately add wheat flour.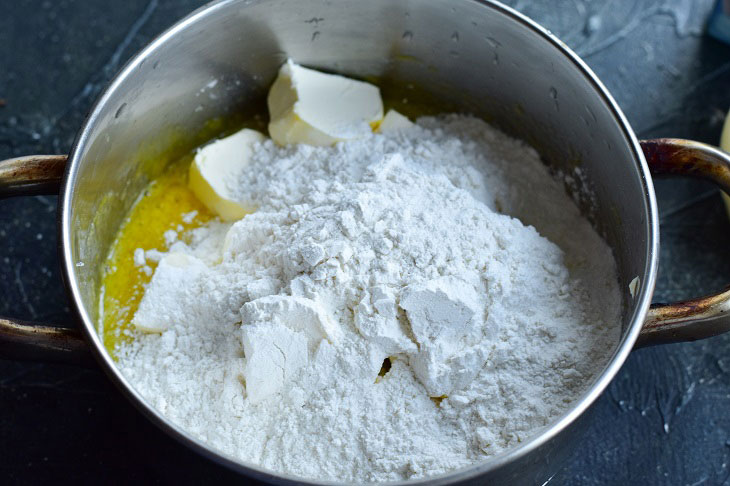 5. Knead the dough with your hands.
The dough should be smooth and soft.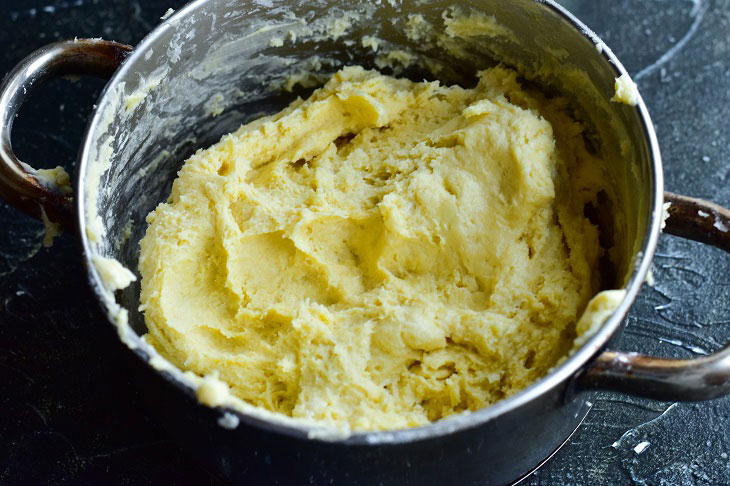 6. Put the dough on a baking sheet and smooth it well with your hands. Send the cake to the oven preheated to 190 degrees for 10-15 minutes.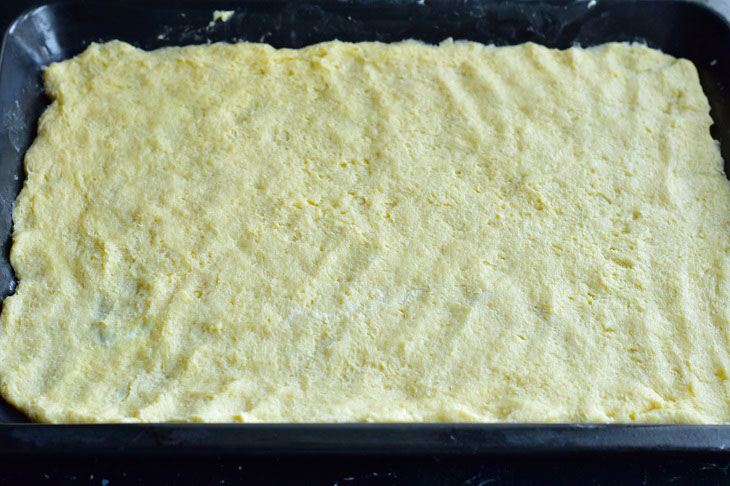 7. Grind the cake into crumbs.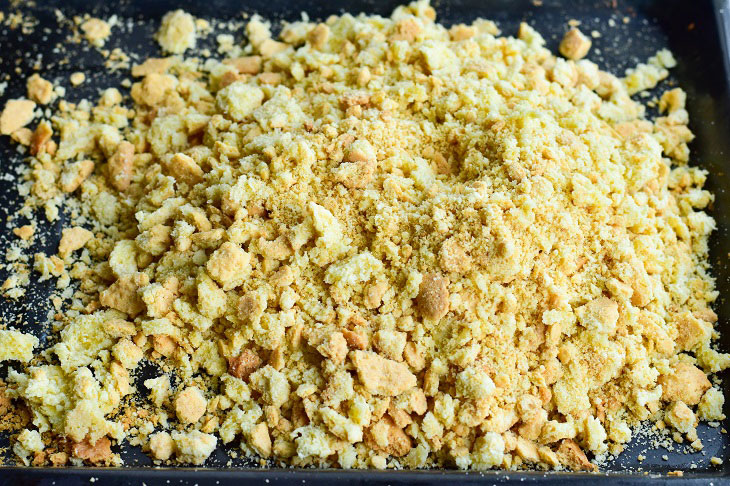 8. Transfer it to a deep bowl, add condensed milk. Mix well.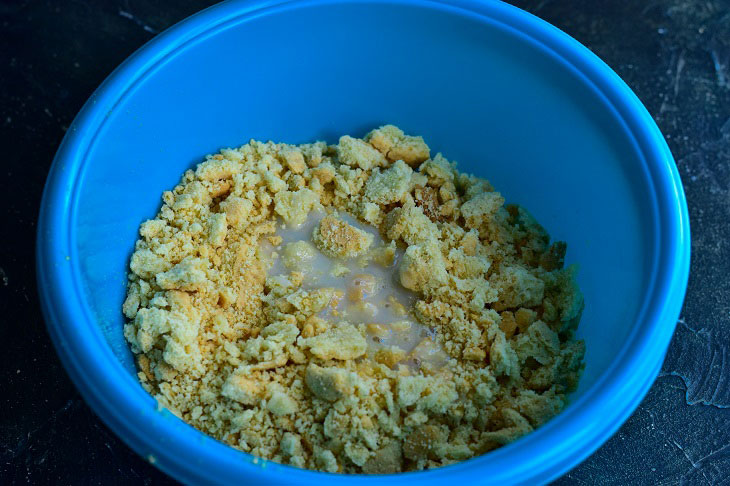 9. Take part of the resulting mass and fill the glass tightly with it.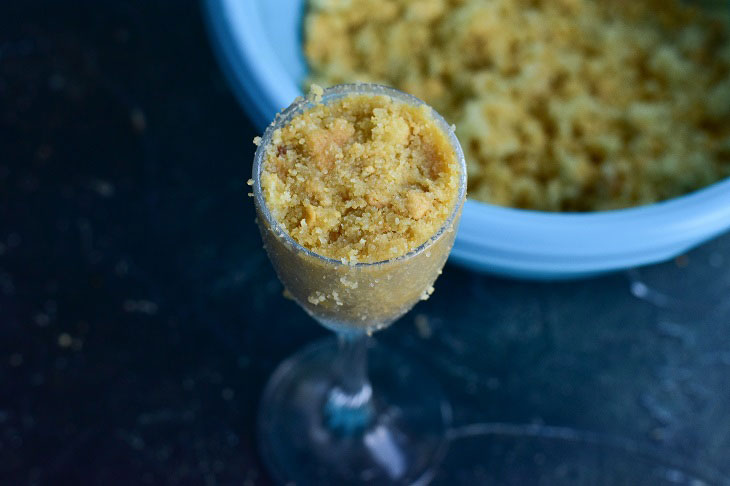 10. Turn it over onto a dish and carefully, tapping a little, remove the bump. Thus form all the cookies.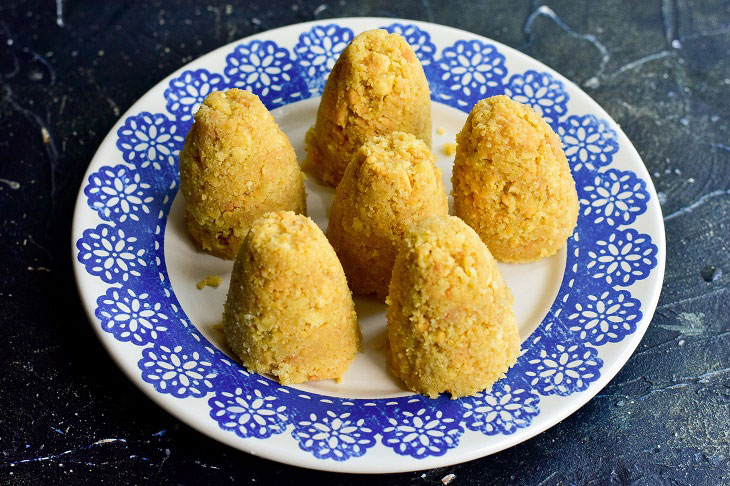 11. At the end, just sprinkle it with powdered sugar and serve it to the festive table.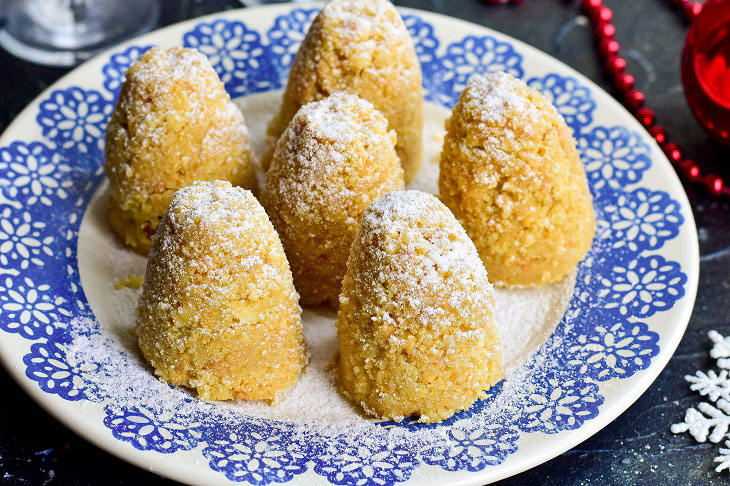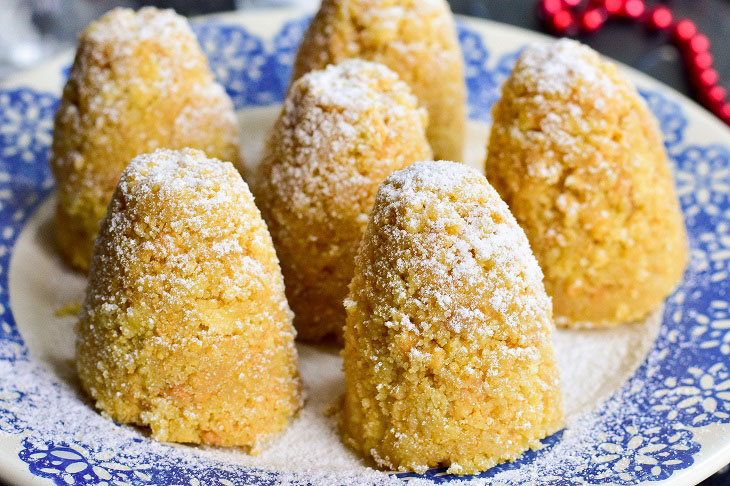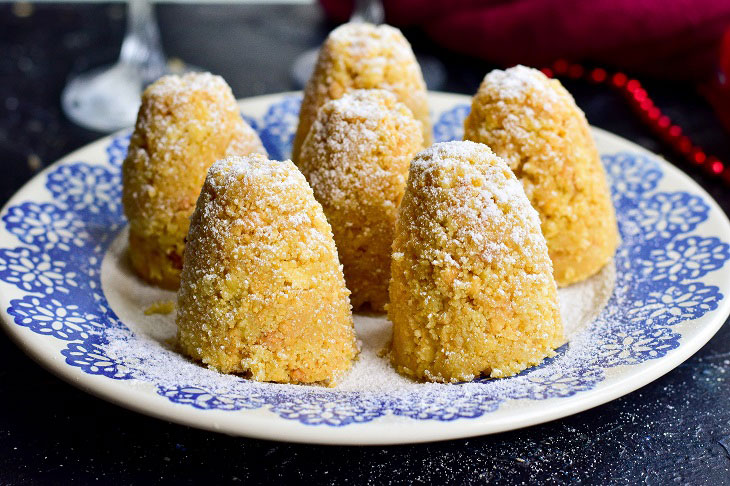 Enjoy your meal!