Cooking pies for dinner without spending a lot of time and without kneading the dough is absolutely real. To do this, you just need a baguette. It is he who will replace the dough in this wonderful dish, more outwardly resembling "stumps". The filling can be any, but the most fragrant stuffing baguette with fried mushrooms. You can also add chopped garlic here, it will give piquancy and a pleasant spiciness. These pies can also be served for breakfast if you prepare the filling in advance. For a spectacular presentation, you can use cherry tomatoes and greens.
Ingredients:
Baguette – 1 pc.
Fresh champignons – 200 g.
Medium bulb – 1 pc.
Cheese Russian – 100 g.
Sour cream of any fat content – 3 tbsp. l.
Sunflower oil – for frying.
Bush lettuce or sprigs of greens – for serving.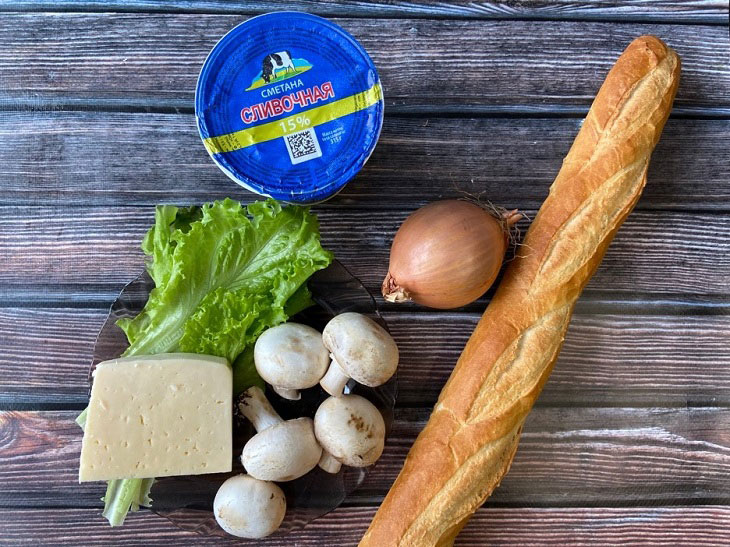 How to cook:
1. From mushrooms, it is best to take the more familiar champignons. They cook quickly and can be bought at any store. Mushrooms need to be washed, and then cut into medium-sized cubes.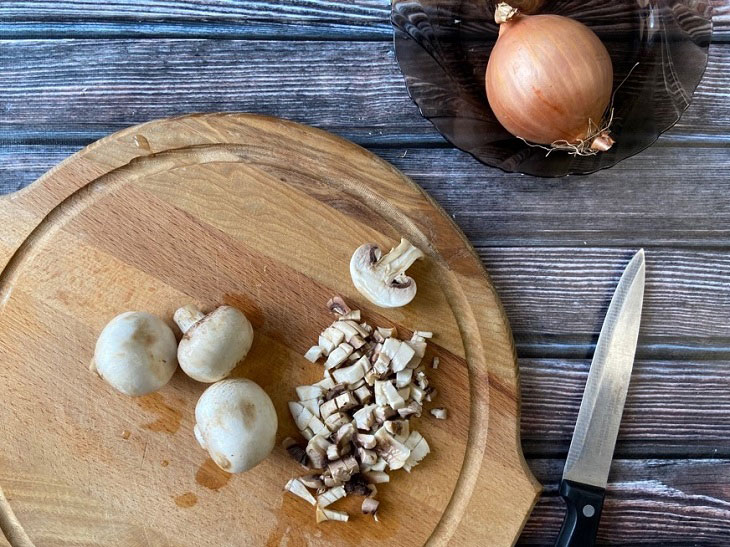 2. Peel the onion and chop as finely as possible.
If you do not really like the aroma of onions, then give preference to white onions.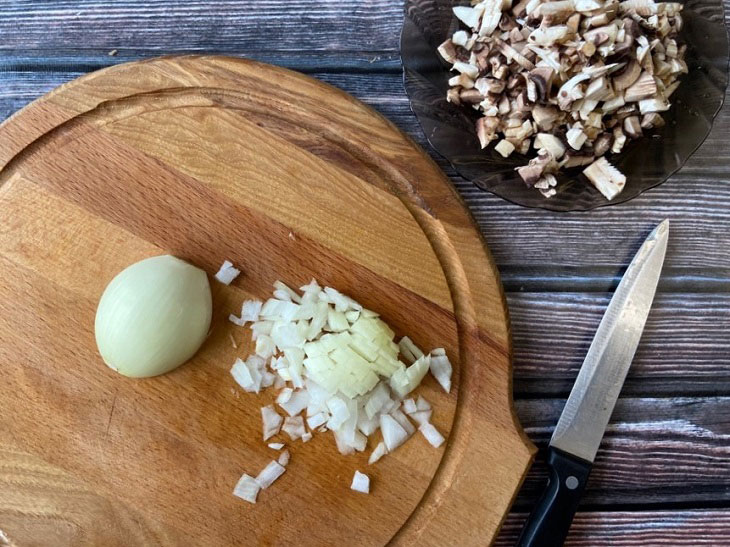 3. Saute the prepared products for five minutes, adding a drop of sunflower oil to the pan. You also need to add salt and ground pepper in a mortar.
Other spices should not be added here, as they can interrupt the taste.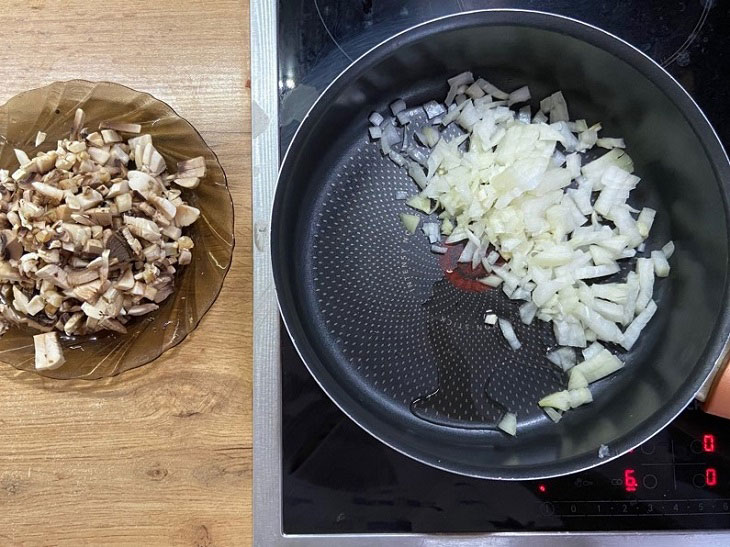 4. When the mushrooms are soft, add sour cream to the pan and mix. If you want to add garlic, then this is the time to do it. Simmer for three minutes and then turn off.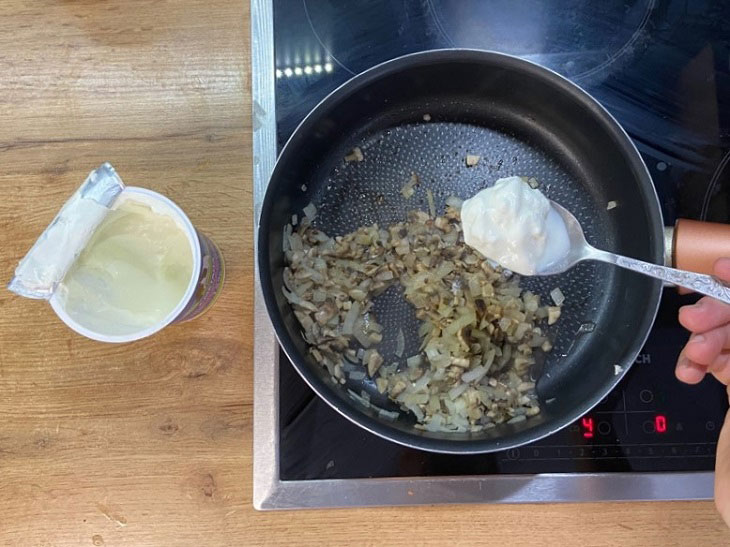 5. The baguette needs to be cut into equal parts, such that each piece can stand upright on its own. Then, using an ordinary teaspoon, you need to get about two-thirds of the crumb, while leaving the bottom of each cup.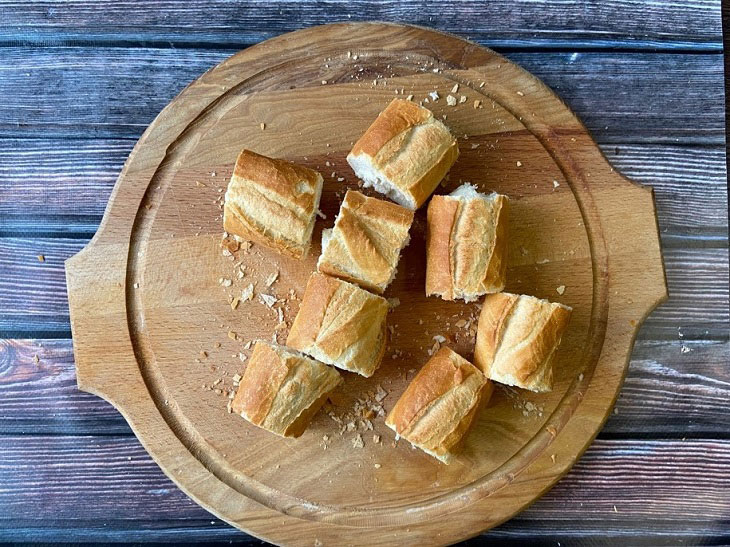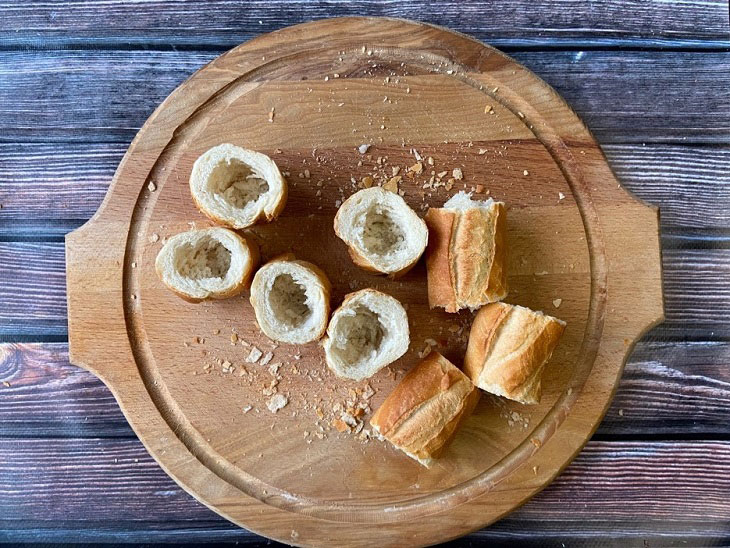 6. When the filling has cooled down a little, you need to put it in each bread cup. Please note that you need to fill with a slide, as the filling will settle a little in the finished dish. Then sprinkle each pie with grated cheese.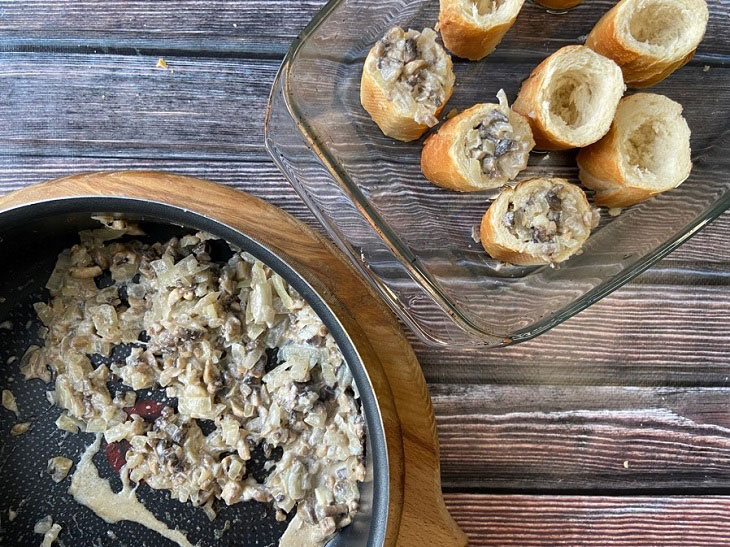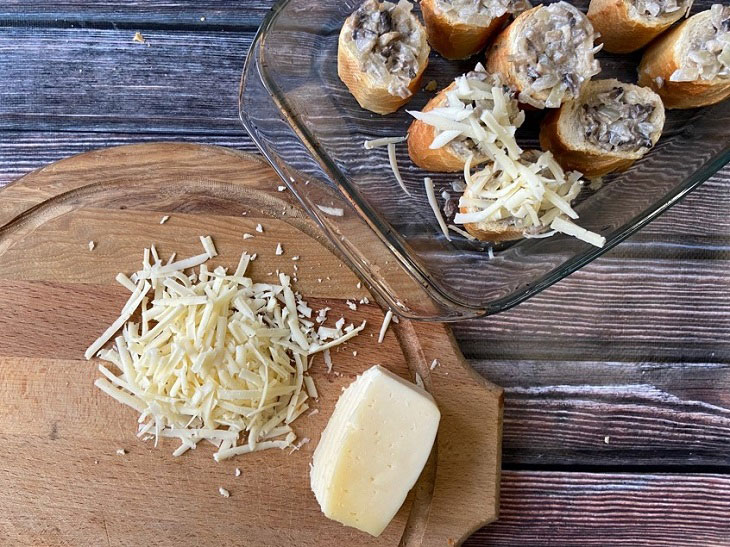 7. Send the heat-resistant form with pies to the oven for ten minutes. When the cheese is browned, take out the baguette and put it on a dish, garnish with tomatoes and lettuce leaves.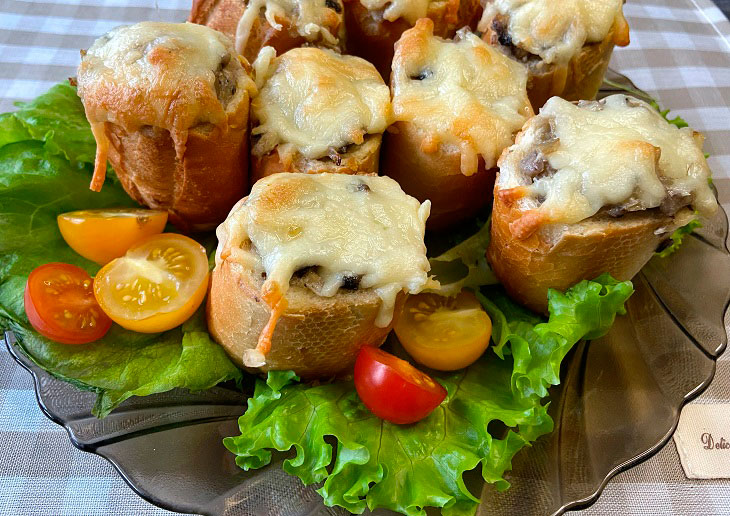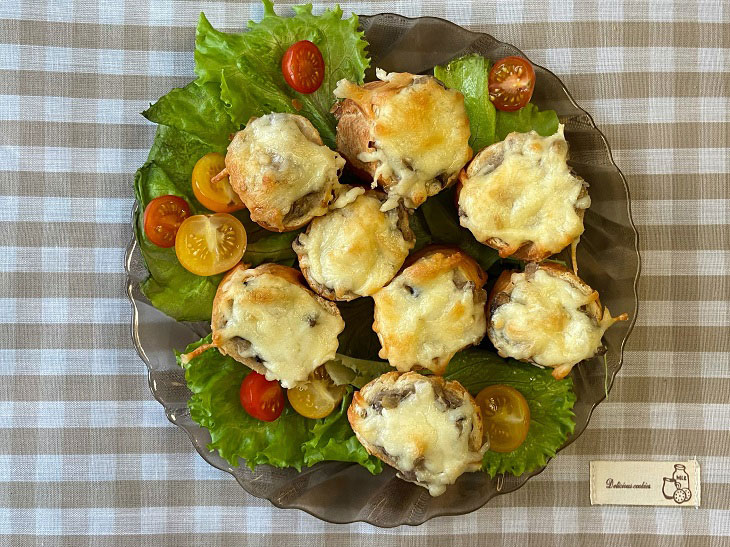 Bon appetit!