Korean cucumbers are a spicy appetizer with a savory taste and Asian origin, perfect for spring picnics or for a small family celebration. The recipe is very fast, cucumbers are ready in 1 hour. The appetizer will be an excellent alternative to all lovers of spicy lightly salted cucumbers.
For the recipe, choose firm, medium-sized fresh cucumbers. Vegetable set typical for Asian dishes. You can use teriyaki sauce, Worcestershire analogue or fish sauce in the marinade. It can be substituted with a mixture of anchovy paste and soy sauce. For a spicy taste, you will need various spices and aromatic herbs. The quantity and proportions are variable.
Ingredients:
Cucumbers – 0.5 kg.
Carrot – 1 pc.
Onion – 0.5 pcs.
Worcestershire sauce – 2 tbsp. l.
Olive oil – 1 tbsp. l.
Garlic – 2-3 cloves.
Sesame – 1 tbsp. l.
Sugar – 1 tsp
Leek – 1 branch.
Green onions, garlic shoots – 3 g.
Cayenne pepper – 1/4 tsp
Coriander – 1 tsp
Nutmeg – 1 tsp
Paprika – 2 tsp
Crushed tomato – 1.5 tsp.
Salt – 2 tbsp. l.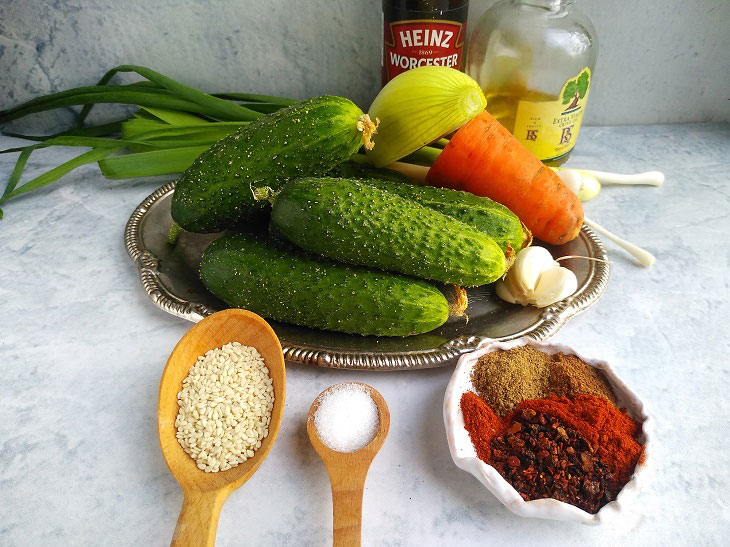 How to cook:
1. Rinse cucumbers in running water, make cross-shaped cuts, not reaching the edge by 1 cm.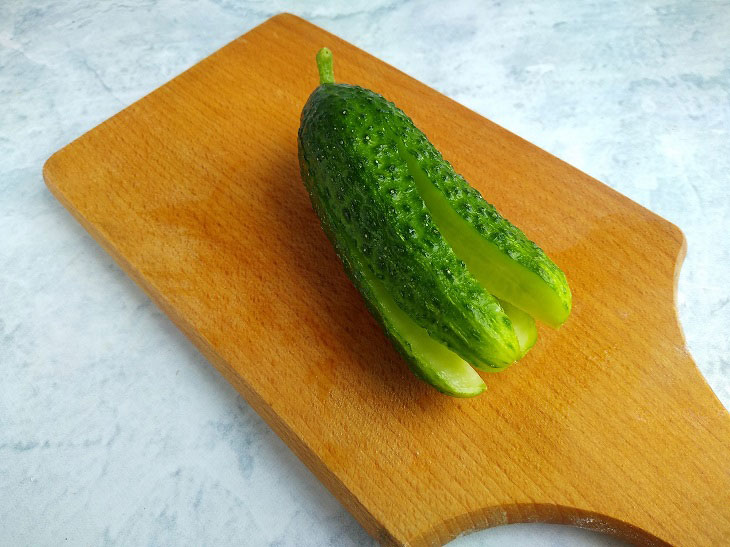 2. Rub vegetables generously with salt inside and out.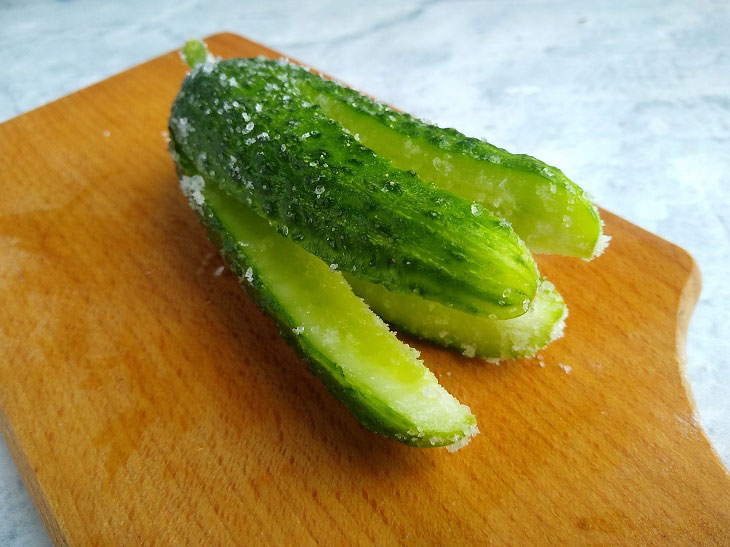 3. Put the prepared cucumbers in a bowl for 30 minutes. At this time, do the filling.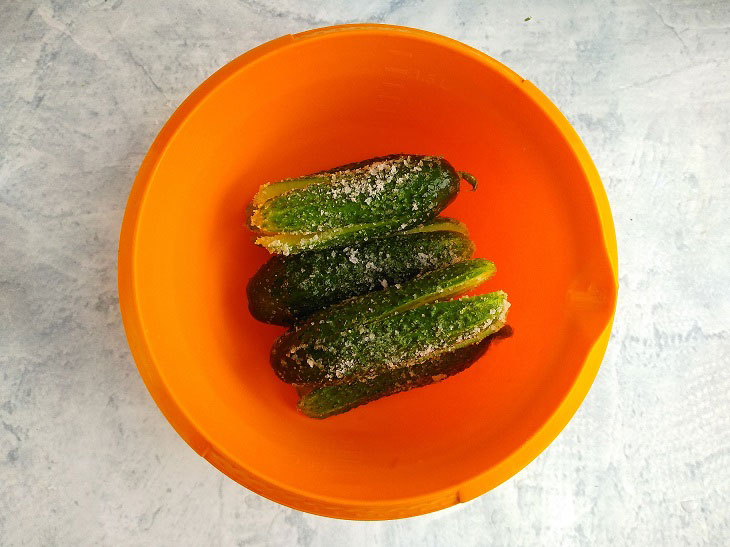 4. Rinse, peel and chop the carrots with a Korean vegetable grater.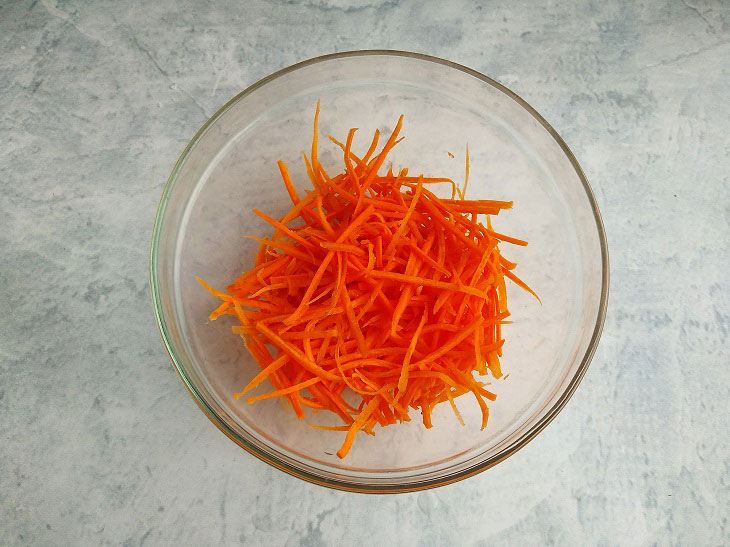 5. Cut the onion with a ceramic knife.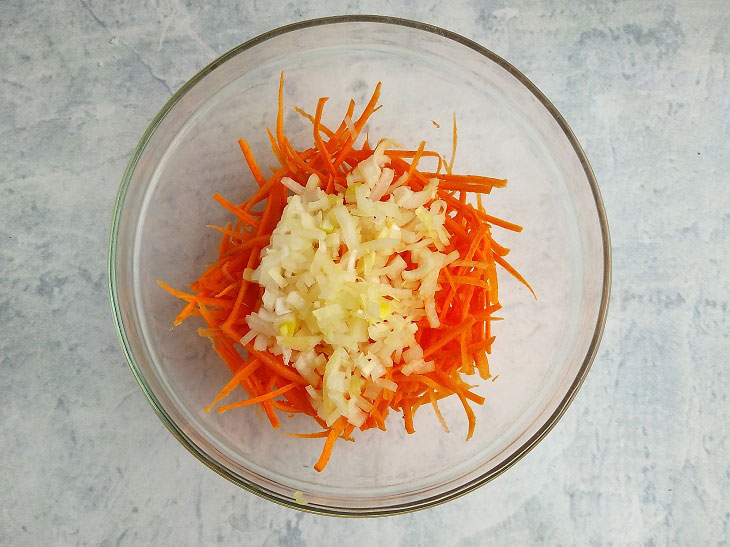 6. Rinse and dry the greens. Chop finely.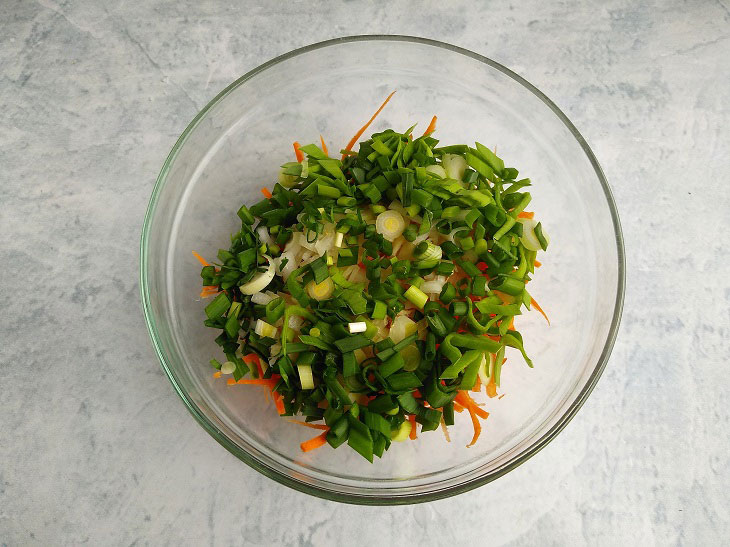 7. Add sugar, spices and sesame seeds. Pour in vegetable oil and Worcestershire sauce. Grind components, use gloves.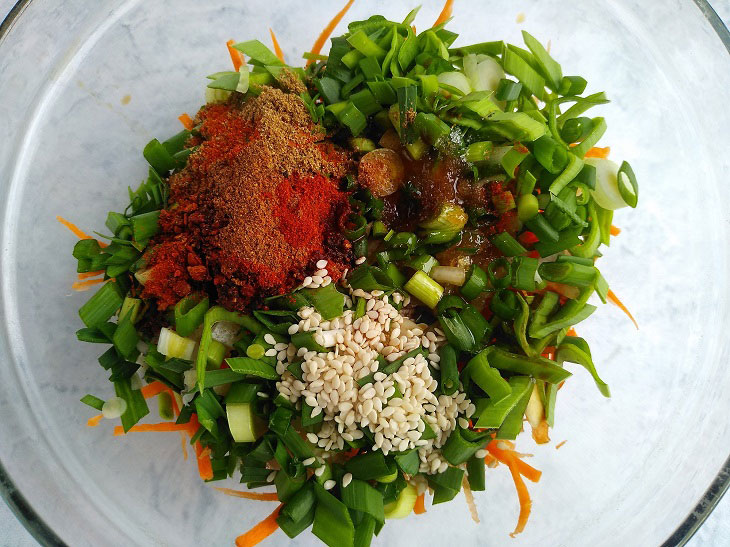 8. Add chopped garlic, mix the mass.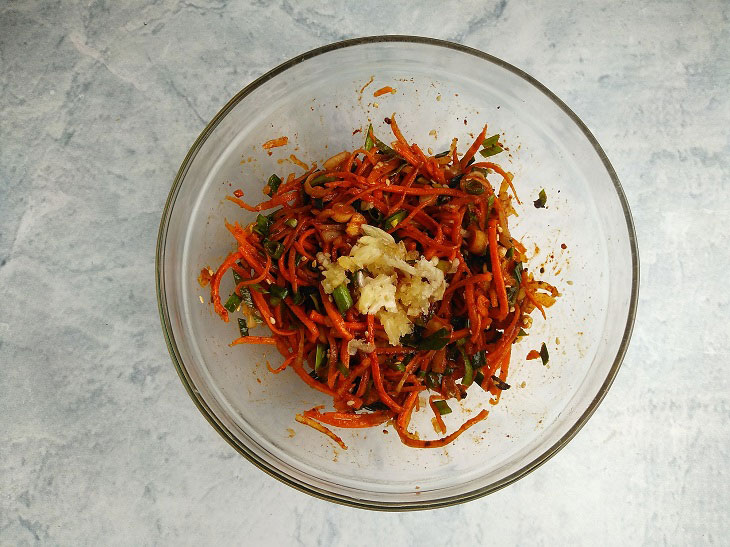 9. Rinse cucumbers in running water from salt.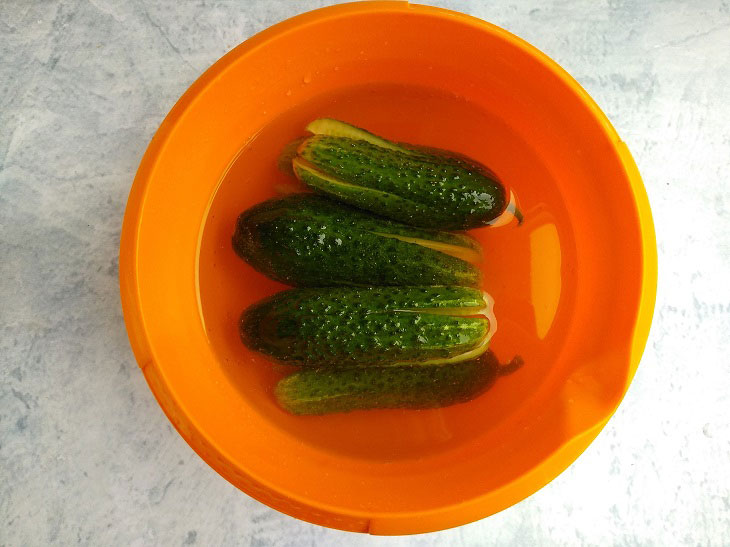 10. Fill each cucumber with stuffing, leave the cucumbers for 30 minutes.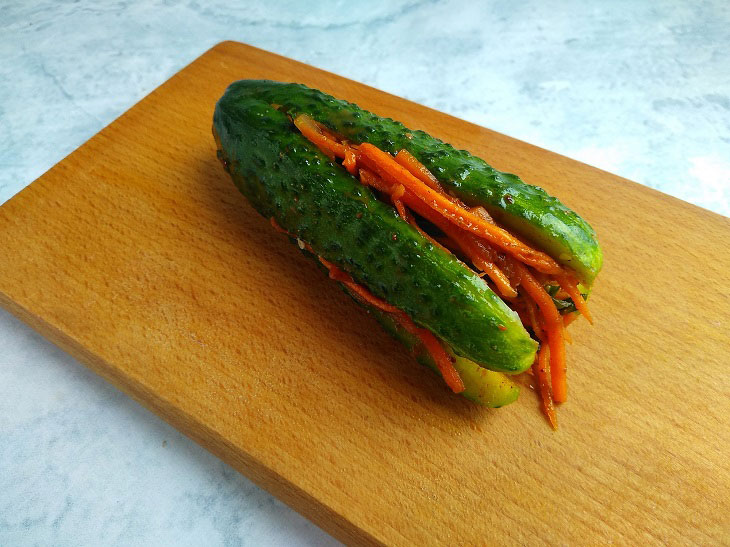 11. Put the appetizer on a serving plate, sprinkle with sesame seeds.
Cucumbers are spicy, medium salty with an interesting vegetable taste and aroma of spices. The appetizer stays crispy for a long time and will surely be enjoyed by your loved ones.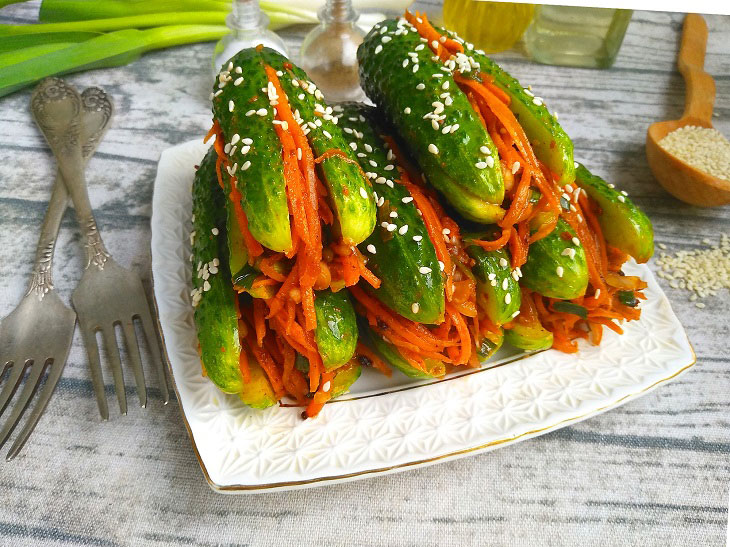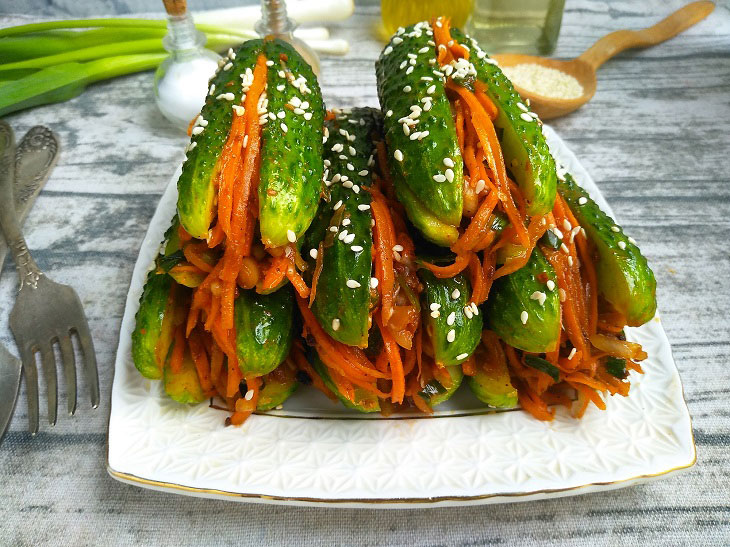 Enjoy your meal!