You can make many different desserts from apples with cottage cheese. All of them will be very tasty and useful. Another option for using this harmonious duet of products is baked apples with cottage cheese and pomegranate. Juicy berries can not only be added to the filling, but also used for decoration. The dessert turns out to be extremely elegant and may well be served on an idle table.
Ingredients:
Apples – 2 pcs.
Cottage cheese – 50 g.
Pomegranate seeds – 2 tbsp. l.
Sugar sand – 2 tbsp. l.
Cinnamon – 1 pinch.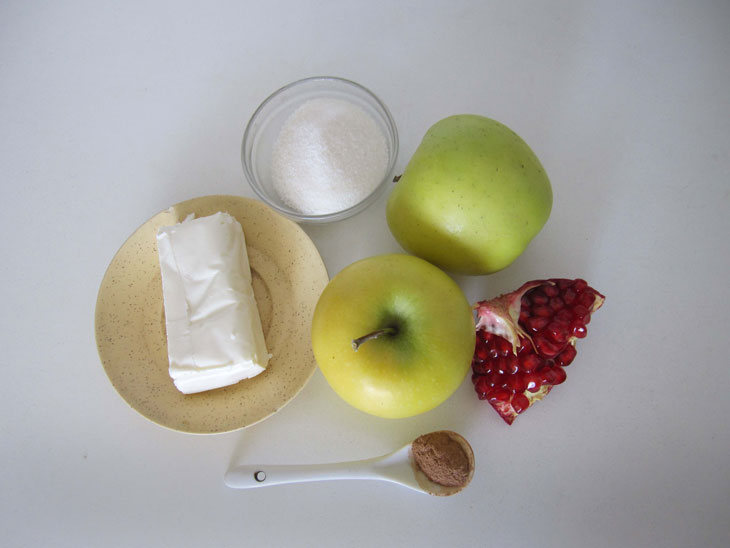 How to cook:
1. Choose not sour and not salty cottage cheese for baked apples.
The filling will turn out more tender if you use not granular, but soft cottage cheese or wipe it twice through a fine sieve.
Add granulated sugar. You can increase or decrease the quantity as you wish. For a brighter taste and aroma, add a pinch of ground cinnamon. You can replace it with vanilla or cocoa powder.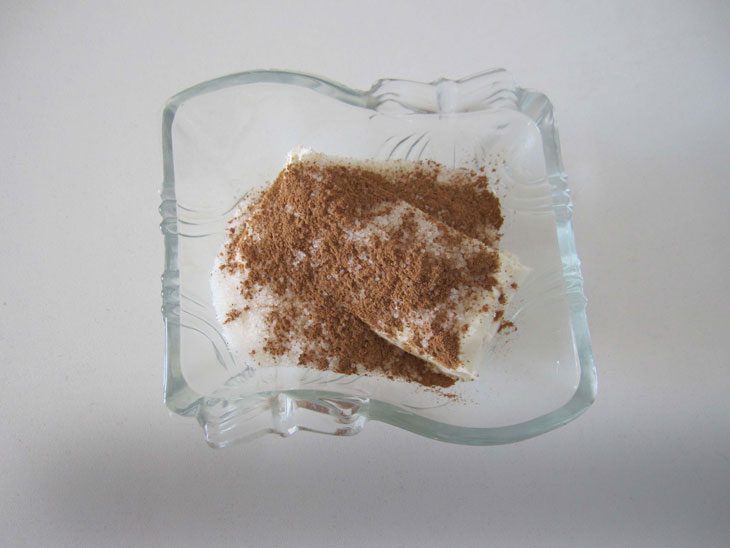 2. Mix well.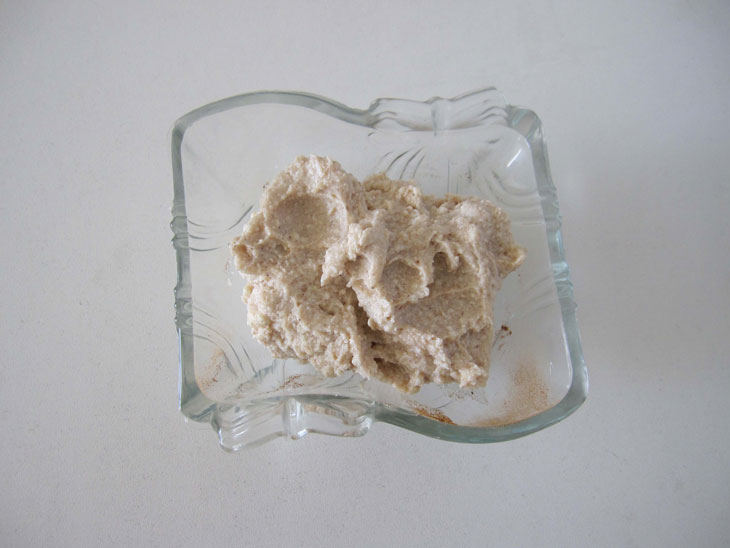 3. Pour the peeled pomegranate seeds into the curd mass and mix gently. The filling for baked apples with cottage cheese and pomegranate is ready.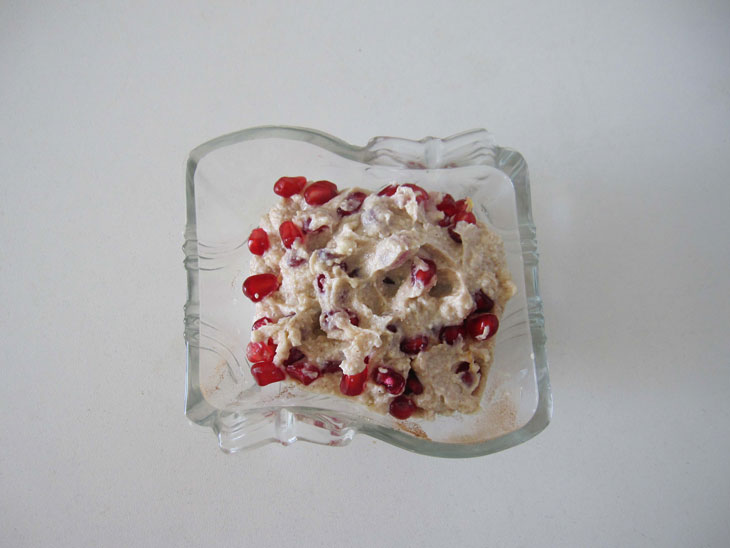 4. Choose small, healthy apples of the same size. Wash and wipe them dry. Cut off the top 1.5-2 centimeters. With a spoon or knife, remove the core and some of the pulp from the bottom of the apple to form a cavity for the filling.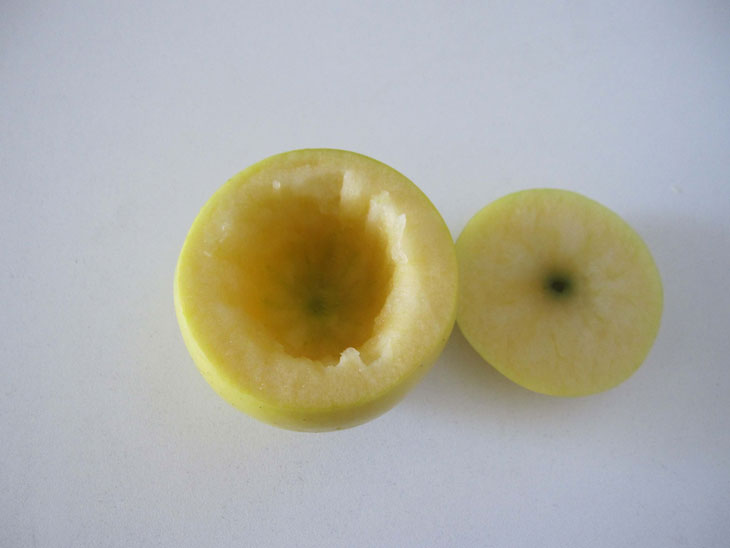 5. Fill it with cottage cheese with pomegranate seeds, reserving 1 spoon for decoration.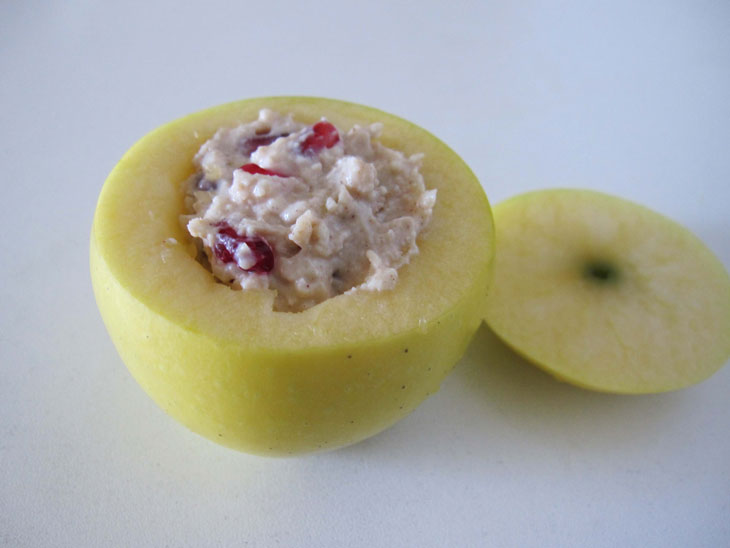 6. Line a baking dish with parchment paper soaked in water. Put the apples covered with lids into it.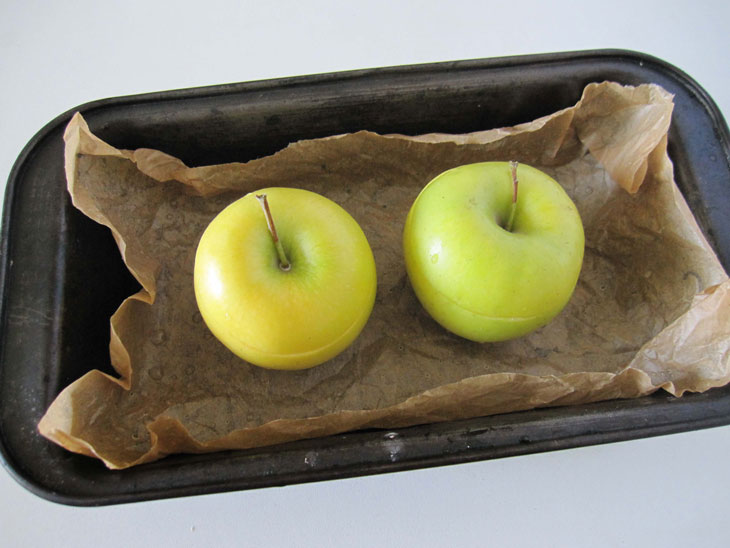 7. Bake apples with cottage cheese and pomegranate at a temperature of 180 degrees for 30 minutes.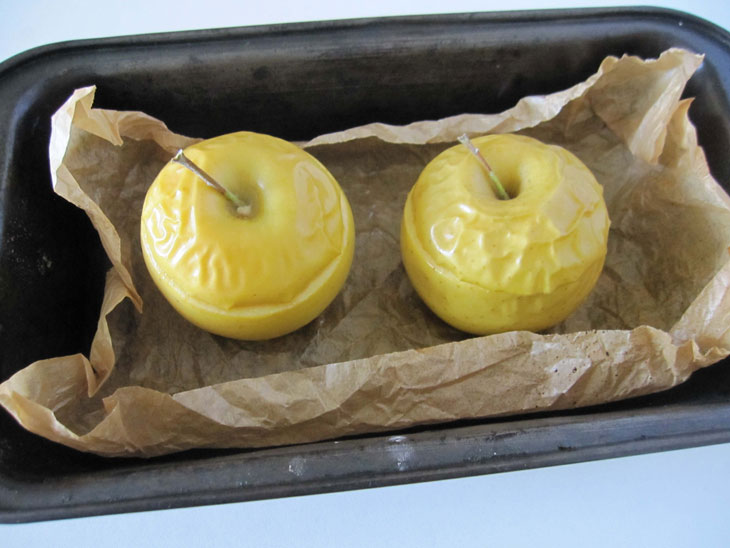 Transfer the finished apples to a dish or paper muffin cups. Pour over the juice formed during baking. If it is not available, you can replace it with honey or syrup. Garnish with the remaining pomegranate seeds. Serve apples hot or cold.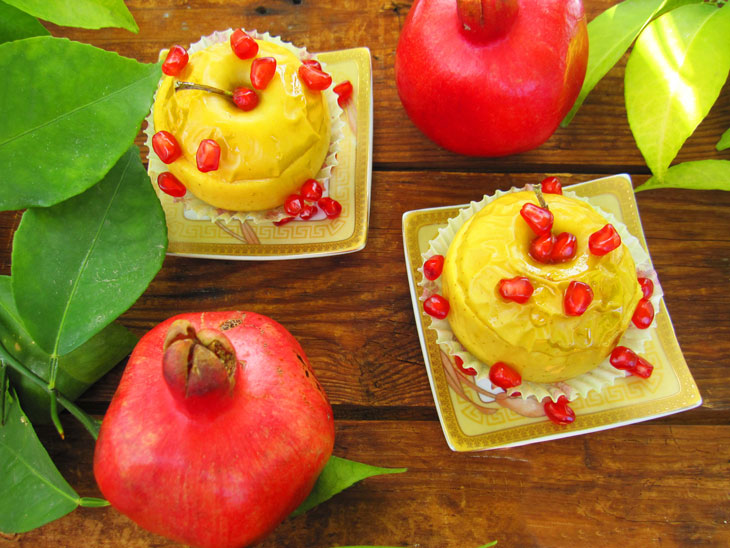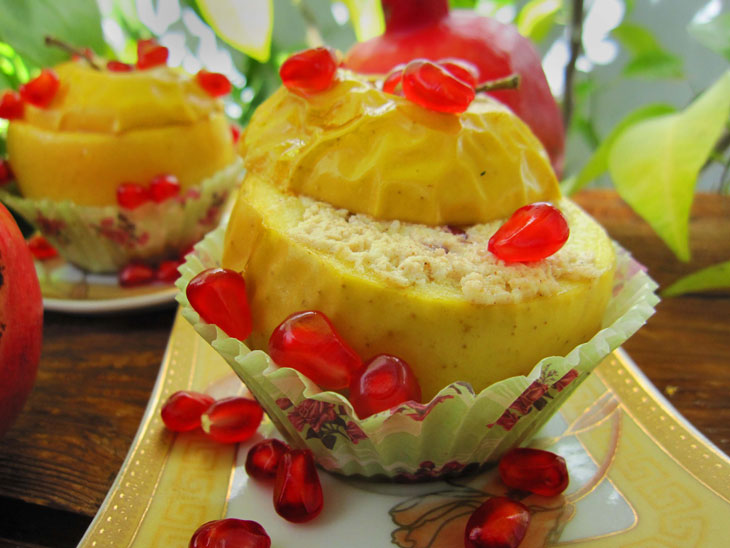 Enjoy your meal!