Sponge cake with apricots and blackcurrant is a great option to prepare delicious pastries for tea drinking.
If you have 1.5 hours of free time, then you can bake a pie according to this recipe. It is simple, so many housewives can handle it. The base is a mannik biscuit, and the cream is simple sour cream.
Ingredients:
Biscuit mannik:
Chicken eggs – 4 pcs.
Sugar sand – 1 tbsp.
Milk 2.6% – 1 tbsp.
Wheat flour – 4 tbsp. l. with a hill.
Corn starch – 4 tbsp. l.
Potato starch – 2 tbsp. l.
Semolina – 4 tbsp. l.
Apricots – 20 pcs.
Black currant – 100 g.
Cream and decoration:
Sour cream 15% – 200 ml.
Powdered sugar – 3 tsp
Corn starch – 2 tbsp. l.
Chocolate topping – according to the situation.
Roasted peanuts – 50 g.
How to cook:
1. Crack the eggs into a bowl and add the sugar.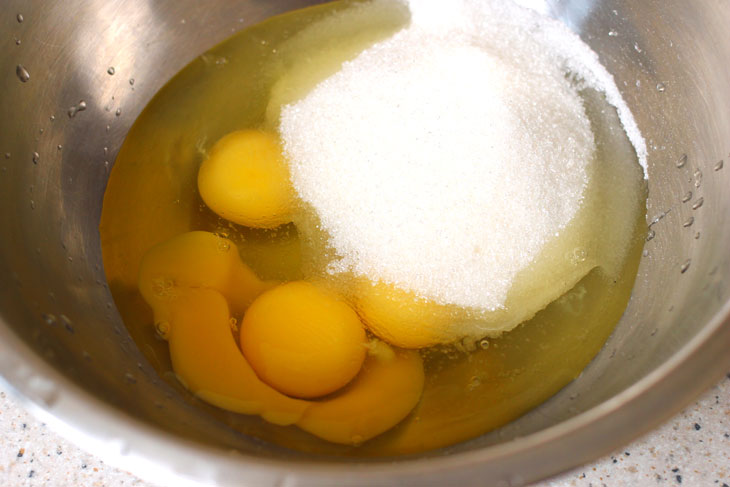 2. Beat the mass with a mixer until it becomes light and fluffy.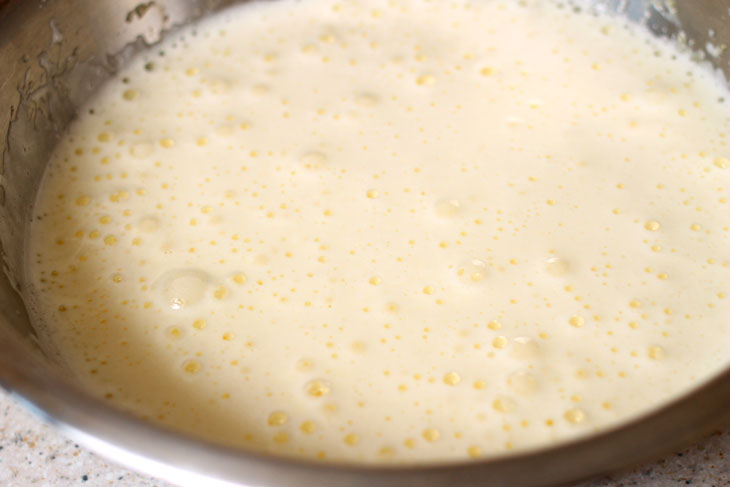 3. Pour in a thin stream of milk.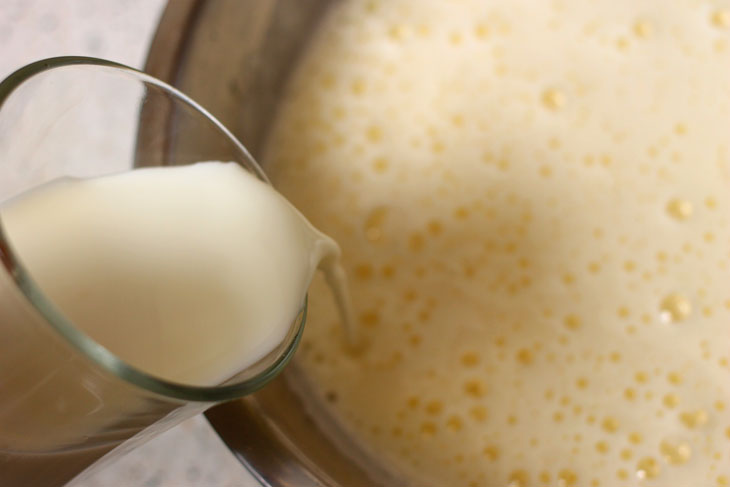 4. Pour in the wheat flour.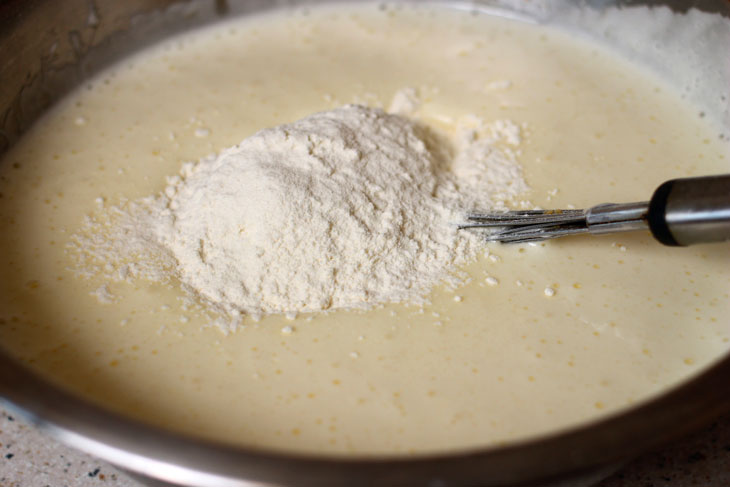 5. Add corn starch and potato starch.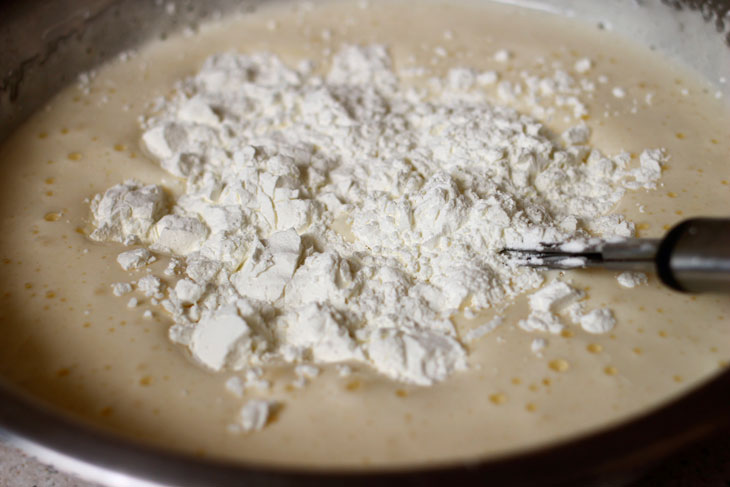 6. Add semolina. Mix well until the dough is smooth.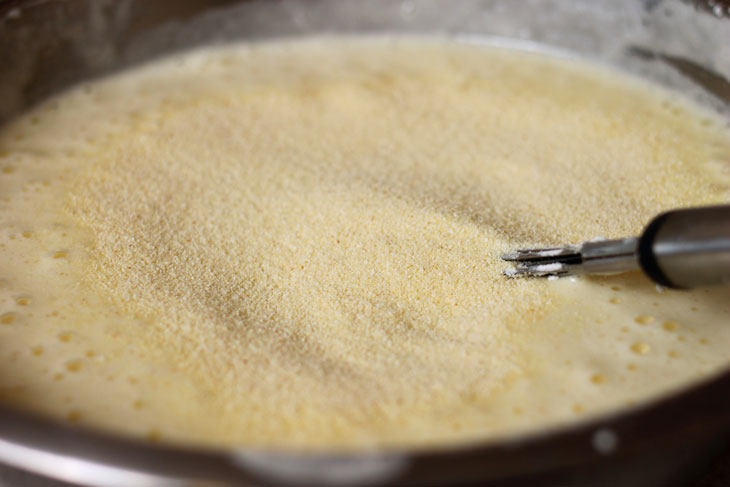 7. Cover the form with parchment and grease with oil. Put peeled apricots on the bottom.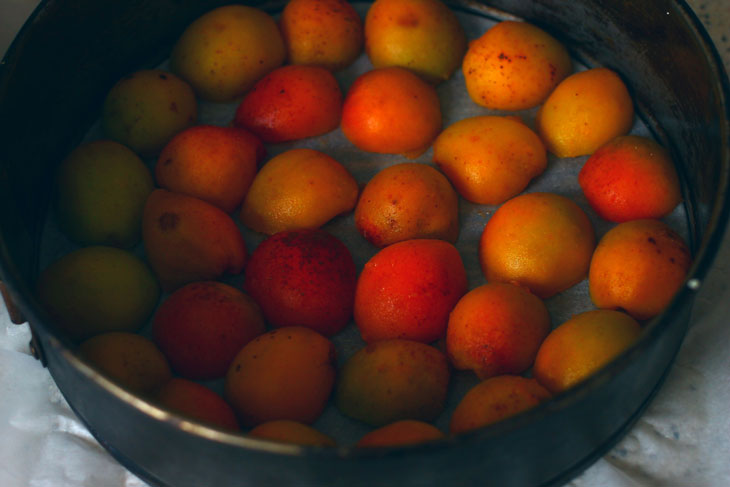 8. Clean the currants and sprinkle with potato starch (1 teaspoon). Stir the berries in the starch and transfer to a bowl of dough. Stir the dough.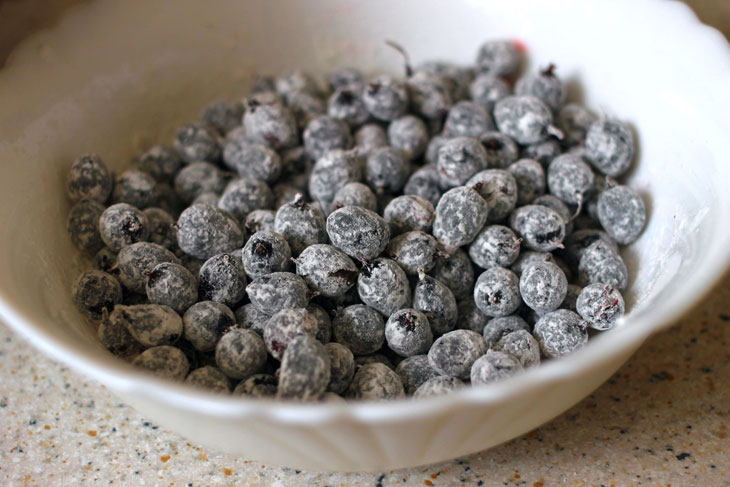 9. Transfer the dough into a mold. Put it in the oven and bake the cake for 55-60 minutes.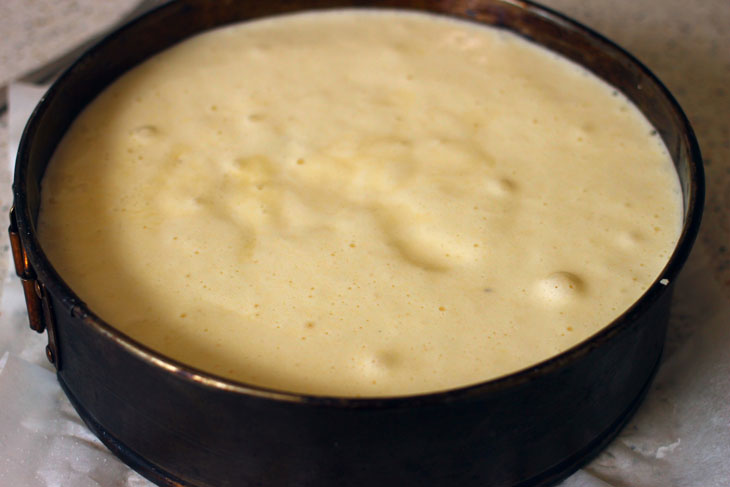 10. For cream, combine sour cream with cornstarch and powdered sugar.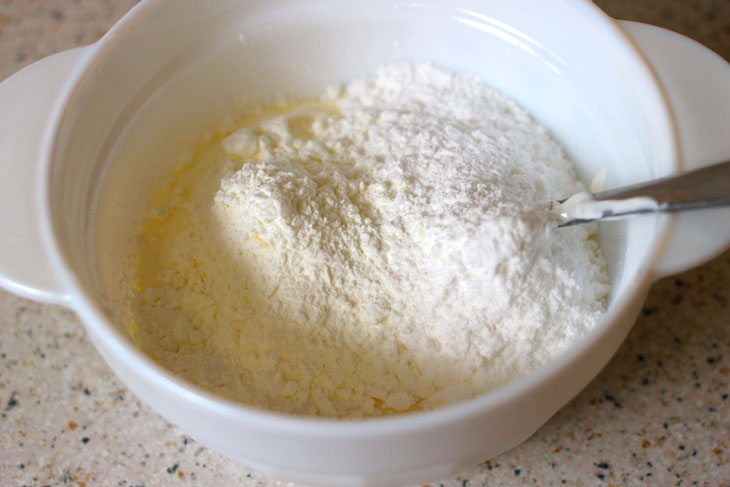 11. The pie is ready.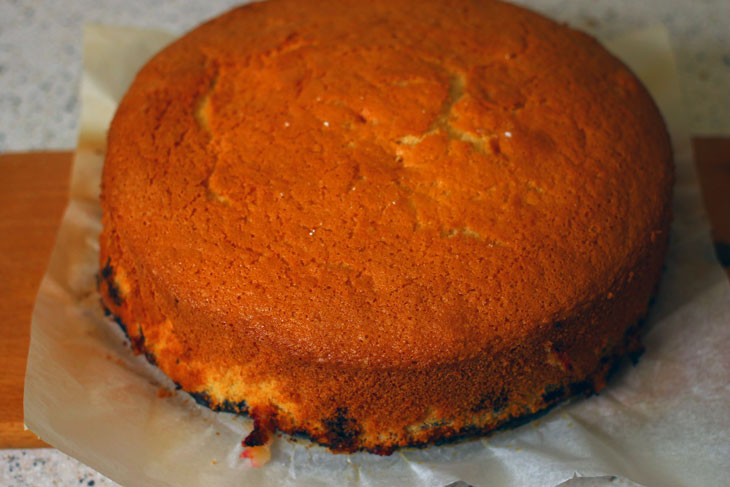 12. Cut the finished biscuit in half. Lay the bottom cake apricot side up.
13. Lubricate it with sour cream.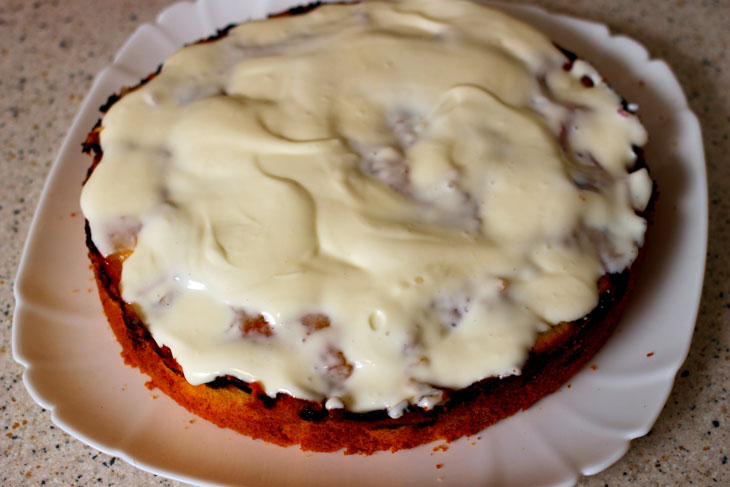 14. Top with chocolate topping.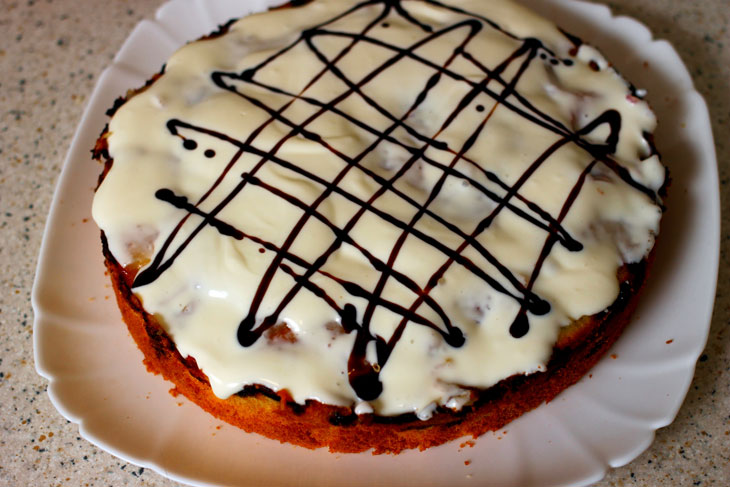 15. Place the second cake on top.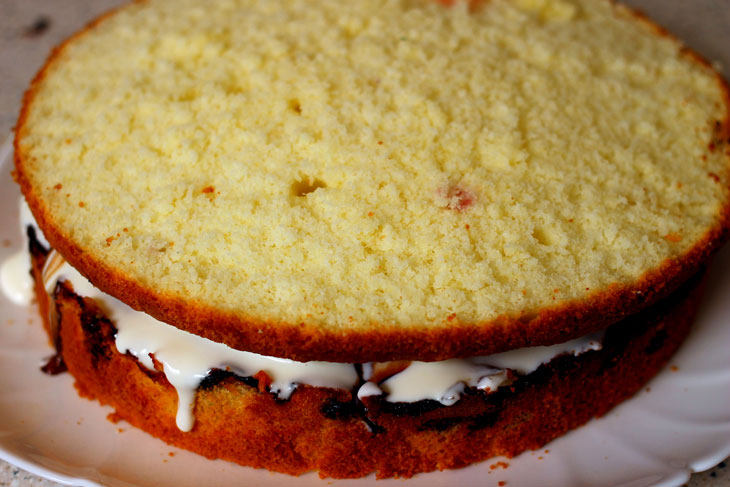 16. Top the pie with sour cream and chocolate topping. Garnish with crushed roasted peanuts. The cake is soft and rich. It is better to let it brew for about 1.5-2 hours.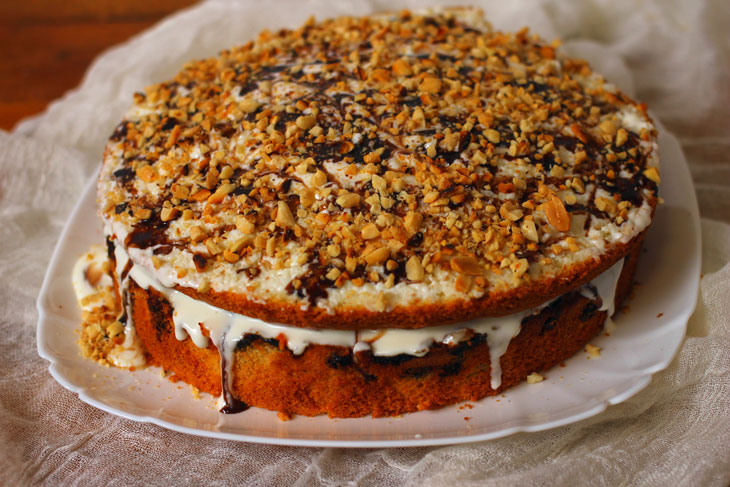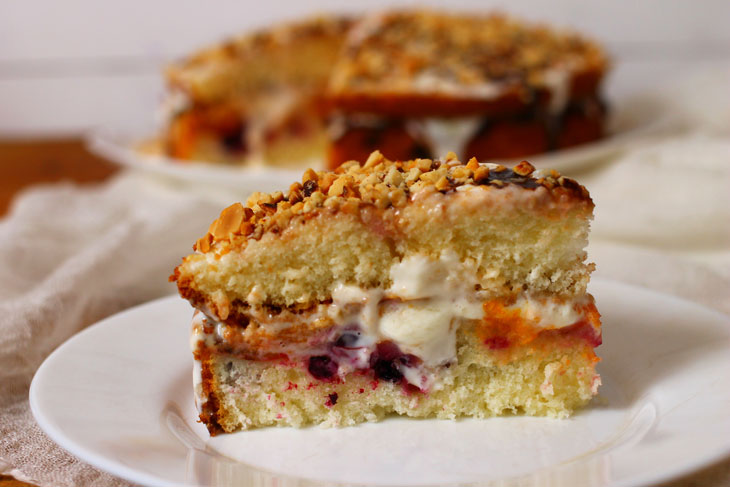 Enjoy your meal!