A feature of the preparation of the New Year's feast is a thorough study of the menu. Original appetizers, mouth-watering main courses, elegant desserts and cakes add mood and beauty to the festive table. When choosing a main dish, it is better to give preference to baked duck. It is always a win-win option, the New Year's duck is a symbol of family comfort. We offer you a step-by-step recipe for baked duck in an interesting marinade stuffed with rice and offal.
The duck must be chosen carefully. For a large company or family, you will need a bird weighing about 3 kg, with a shiny skin, red meat, with a small amount of fat. You need to start cooking a day in advance, consider this when planning the menu.
Ingredients:
Duck – 2.8 kg.
Soy sauce – 50 ml.
Honey – 3 tbsp. l.
Rice – 1 tbsp.
Offal – 1 set.
Onion – 1 pc.
Paprika – 1 tsp
Nutmeg – 1 tsp
Ginger – 1 tsp
Coriander – 1 tsp
Salt, pepper – to taste.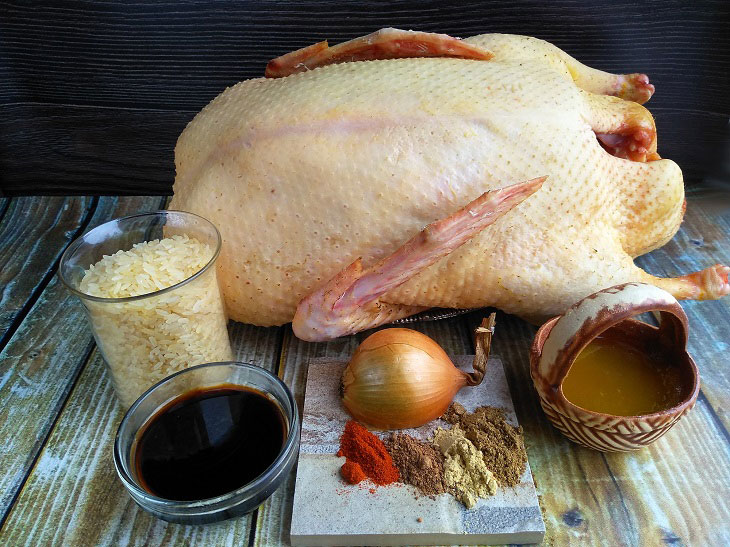 Cooking time: 1 day and 3 hours. Servings: 8 – 10.
Cooking:
1. Eliminate the presence of stumps and remnants of feathers and down from the bird, remove the wing liners.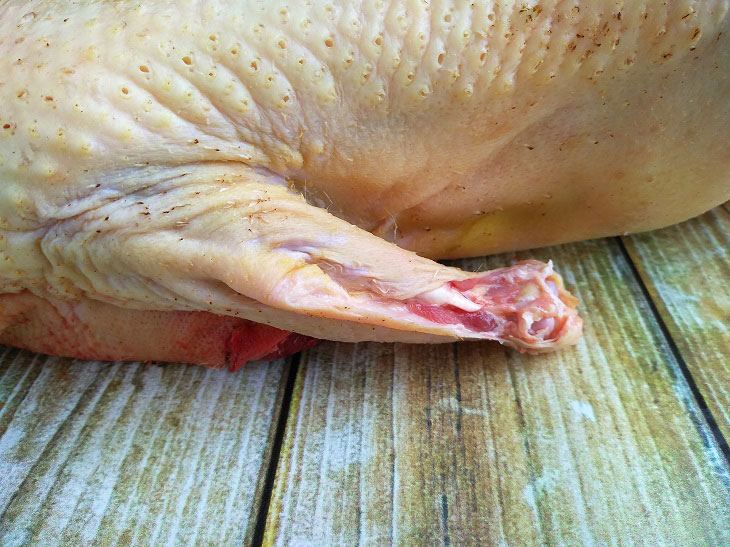 2. Clean out the oil gland or remove the tail.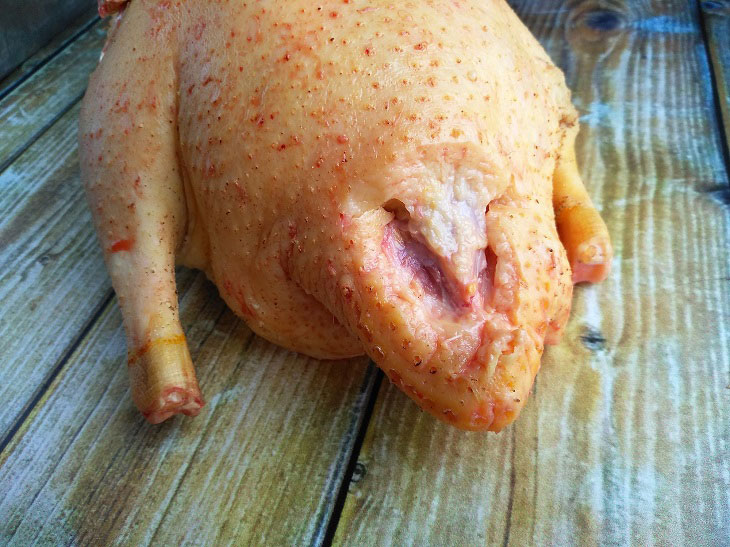 3. Separate the neck from the skin and cut it off. Put the skin into the incision on the bird's neck, as in a pocket.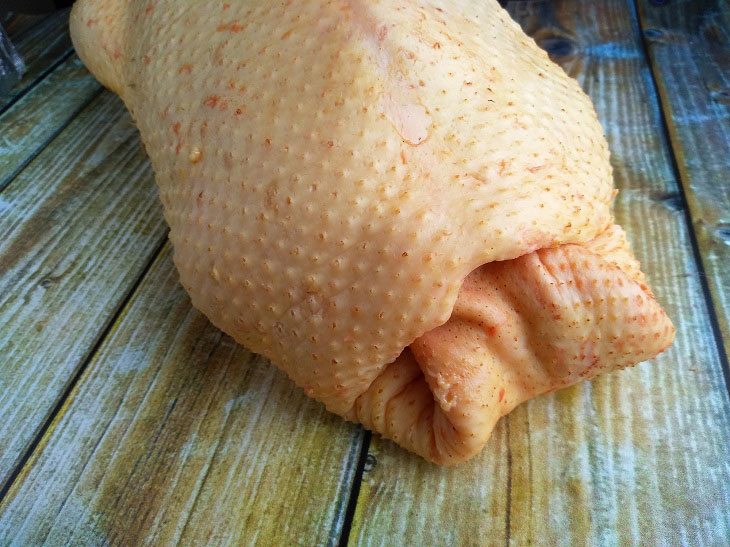 4. Lubricate the duck with half a portion of honey, leave for 10 minutes. Then brush the bird inside and out with soy sauce. Wrap the duck in cling film and leave for 24 hours in the refrigerator to marinate. Repeat brushing with honey and soy sauce.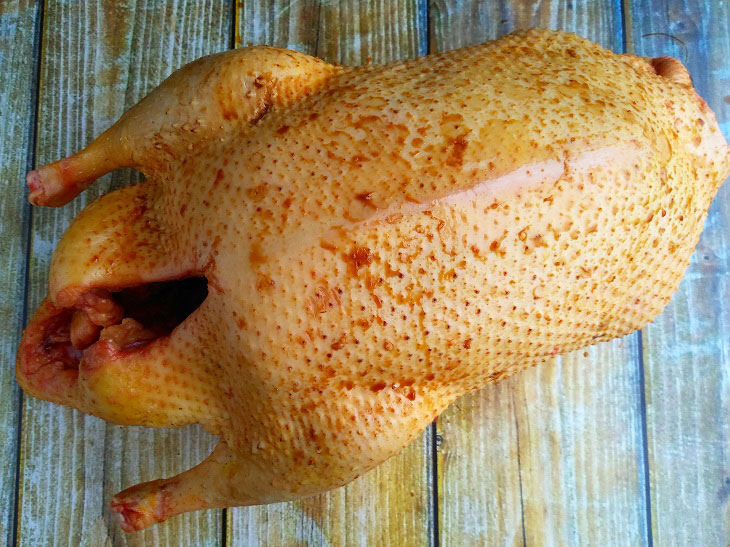 5. Rub duck with spices inside and out, leave for 20 minutes.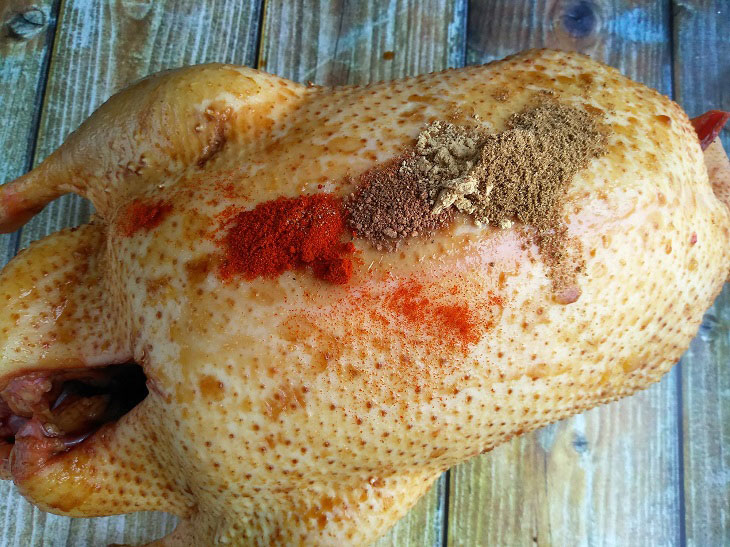 6. Boil rice. Offal, duck fat cut into small pieces. Chop the onion and fry together with the offal in a pan until golden brown. Mix rice and offal, salt and pepper.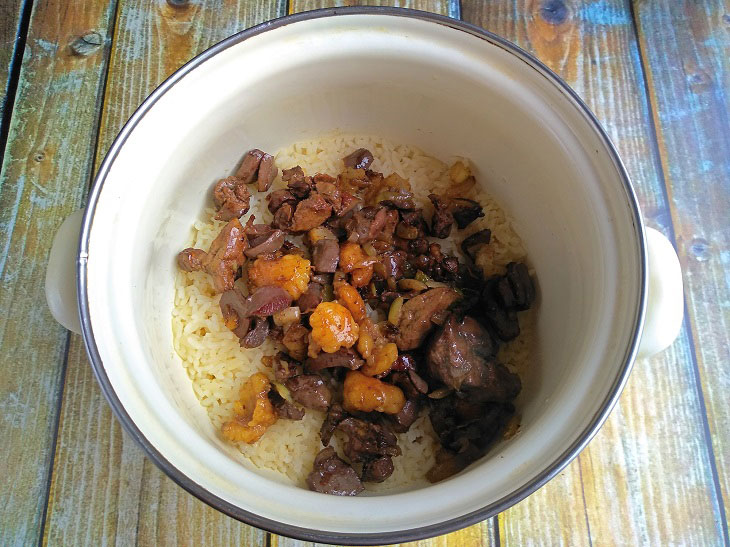 7. Stuff the duck with rice and offal.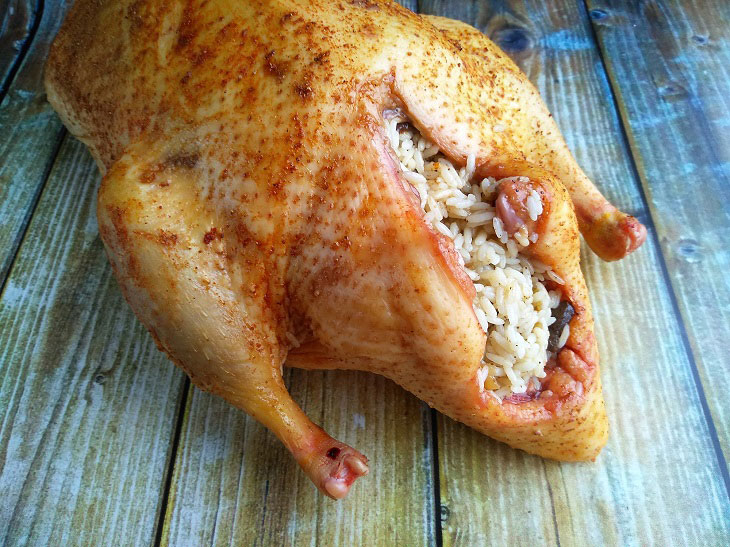 8. Chip the cut with toothpicks, tie the paws tightly with culinary thread.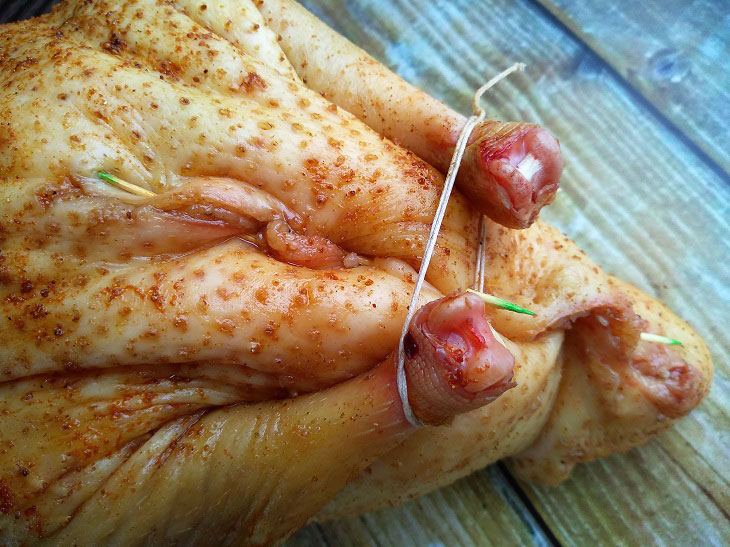 9. Place the prepared carcass in a voluminous goose. Bake the carcass at 250 degrees for one hour.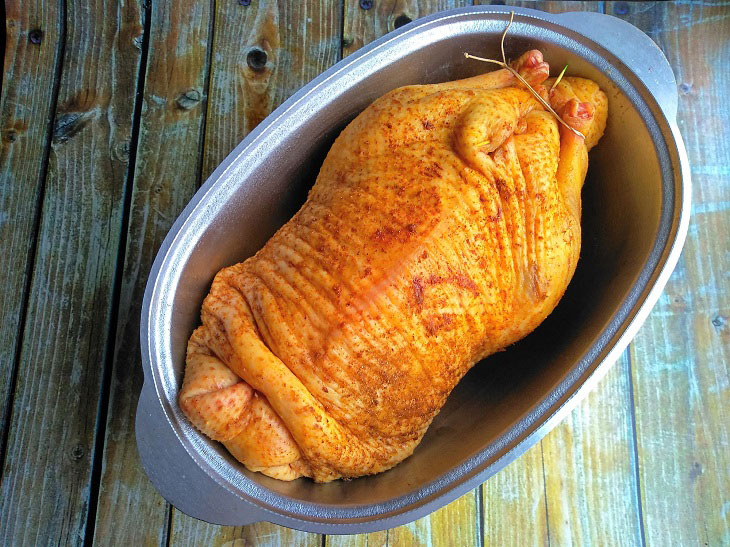 10. Take out the duck, pour over the resulting fat, cover and continue to bake for 1.5 hours at a temperature of 190 degrees.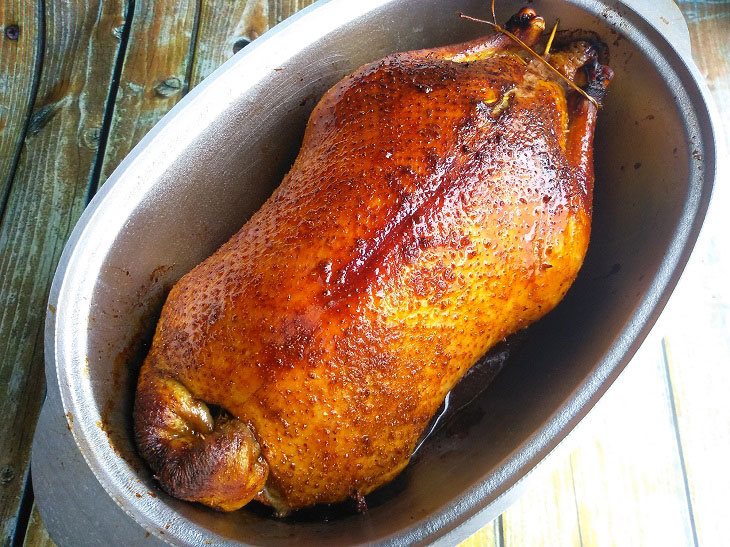 11. Remove the kitchen string, remove the toothpicks. Put the dishes on a serving plate, garnish with chopped leeks and herbs. Lay small slices of red sweet pepper and lemon on top, serve.
The duck is tender, juicy, the rice is crumbly, fragrant. Red table wine is suitable for the bird.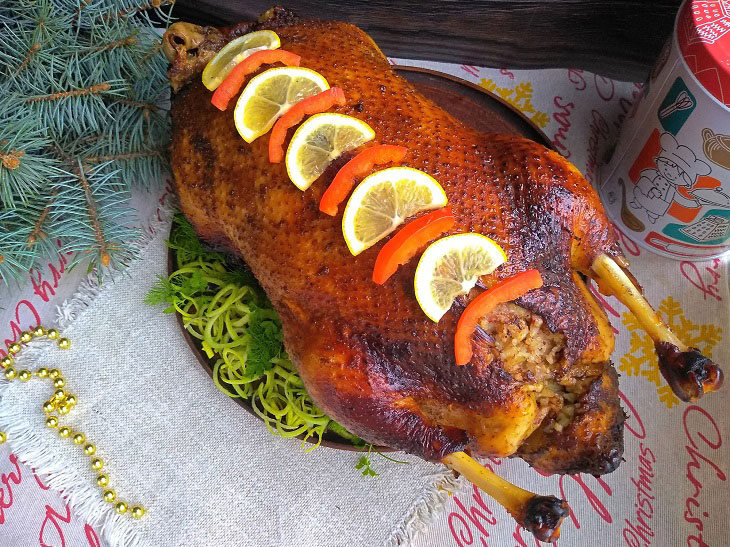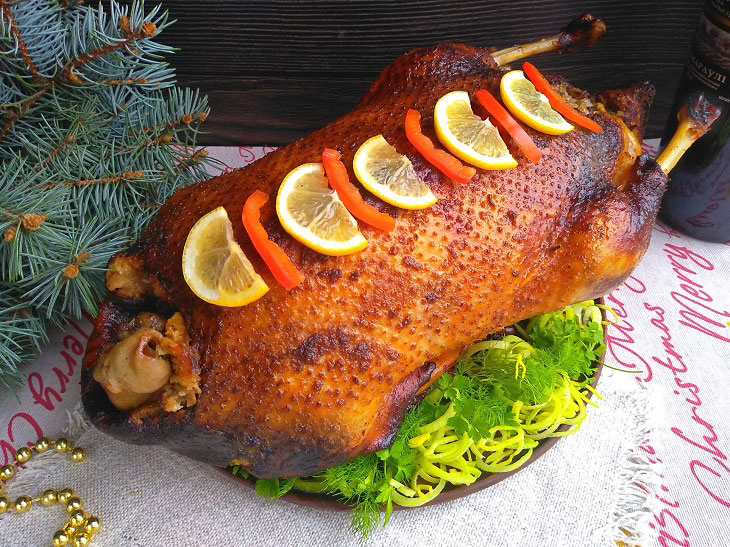 Enjoy your meal!