Stuffed chicken breasts with mushrooms are a great option for any holiday table. The meat is soft and tender, especially while the chicken is still hot. And in order not to overdry the fillet in the oven, it is better to cover the baking dish with a lid or wrap the fillet with the filling in foil. By the way, as a filling, you can take fresh, frozen or even pickled mushrooms. The easiest way to use champignons or oyster mushrooms.
Ingredients:
Chicken fillet – 2 pcs.
Champignons – 4-5 pcs.
Bulb (small) – 1 pc.
Hard cheese – 50 g.
Mayonnaise – 2 tsp
Salt – 1/3 tsp
Spices – 2 pinches.
Cooking time: 1 hour. Servings Per Container: 3-4.
Cooking:
1. If the chicken fillet was frozen, you need to take it out of the freezer in advance and let it thaw at room temperature. Then you need to wash the meat, dry and remove all excess.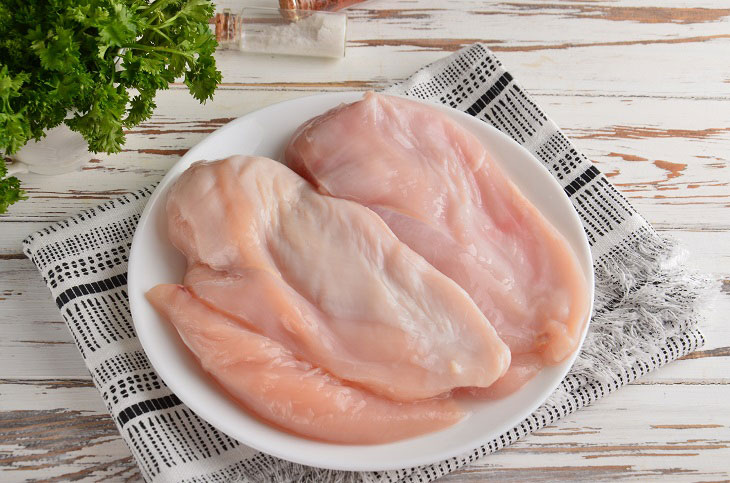 2. Salt the chicken fillet by discarding the small fillet (no need to cut it off). Sprinkle chicken with spices.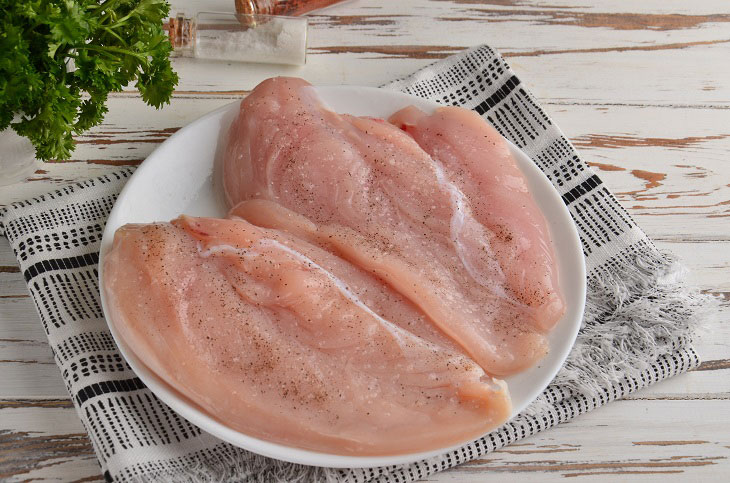 3. Wash the mushrooms and cut into slices. A small onion needs to be peeled and cut into small pieces.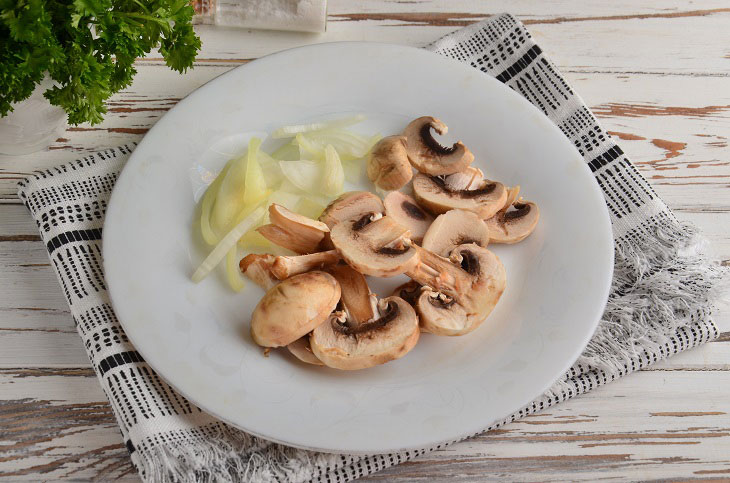 4. Grease the chicken fillet with mayonnaise – a store-bought or home-made product is suitable, the fat content does not matter much.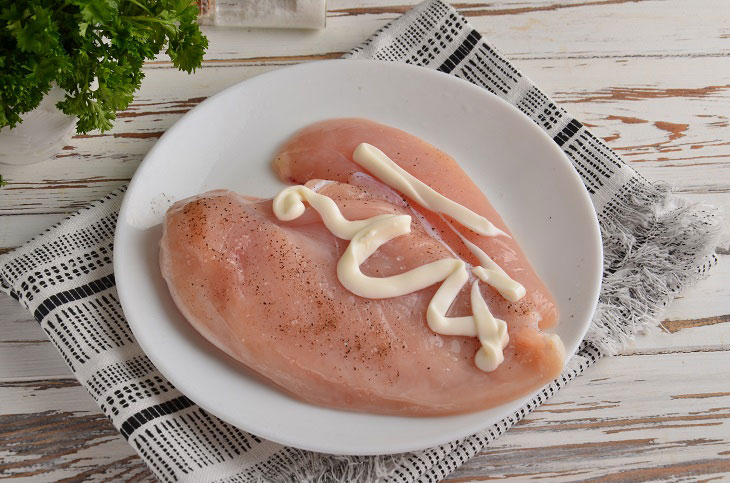 5. Put onion slices on top of mayonnaise (only on a large fillet).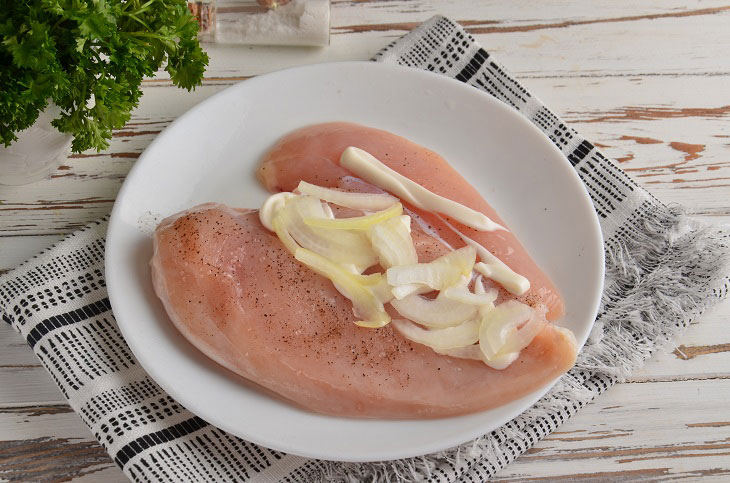 6. Lay sliced ​​mushrooms on top of onions. So that they do not turn out fresh, they need to be salted.
7. Now you need to cover the filling with a small fillet. And in order for the whole structure to hold, you need to fix it. For additional fixation, you can use kitchen string.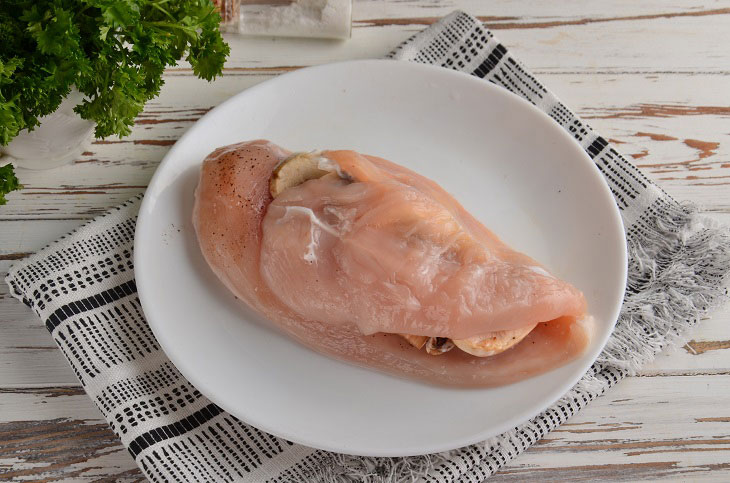 8. Wrap the workpiece in foil and send it to a preheated oven. Bake at 180 degrees for a quarter of an hour.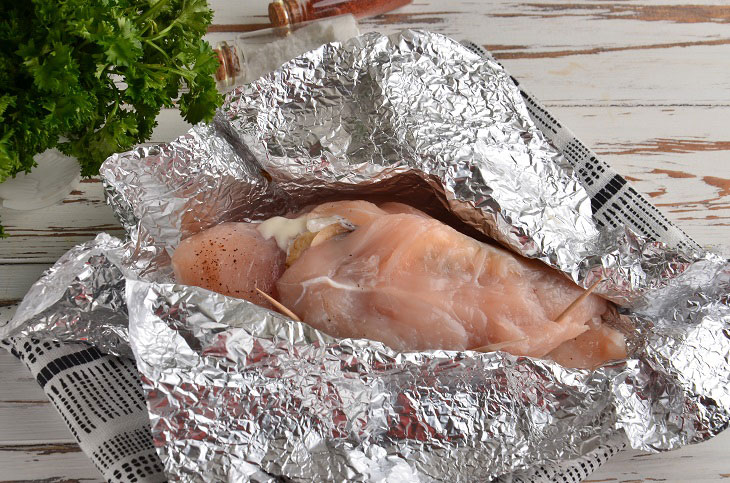 9. Grate hard cheese on a coarse grater. After 15 minutes, remove the fillet, carefully unfold and sprinkle with grated cheese. Bake for 10 more minutes.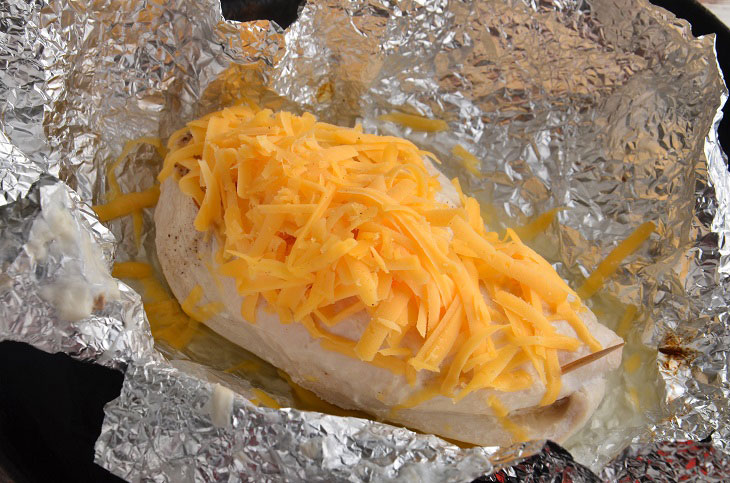 Ready-made chicken fillet with aromatic filling can be served with fresh vegetables, pickles, herbs.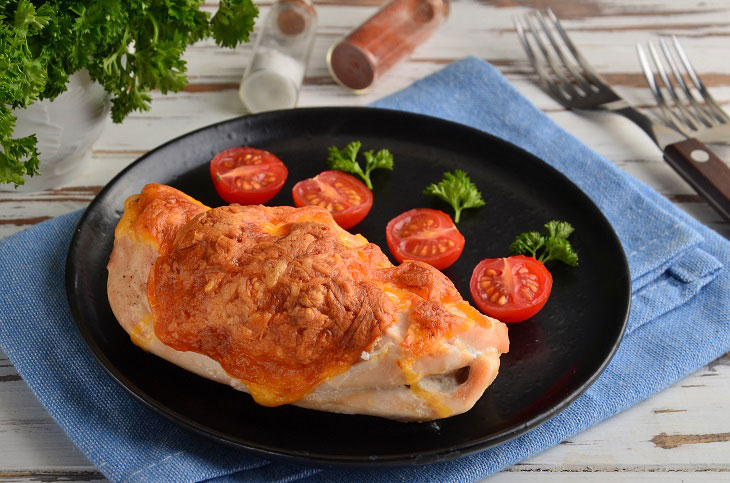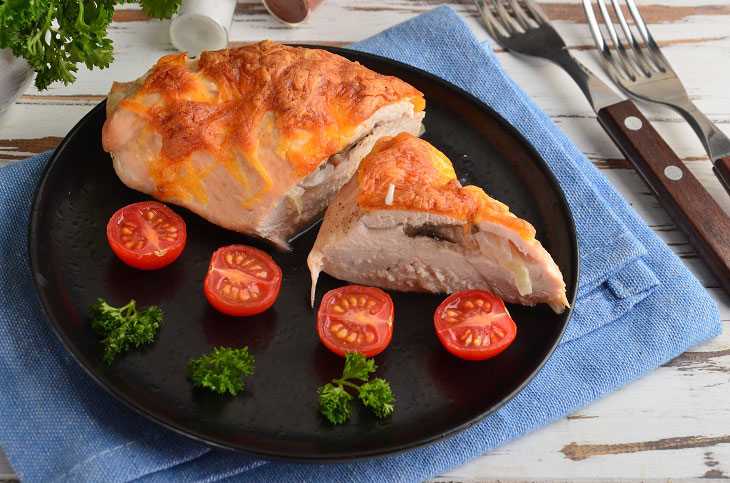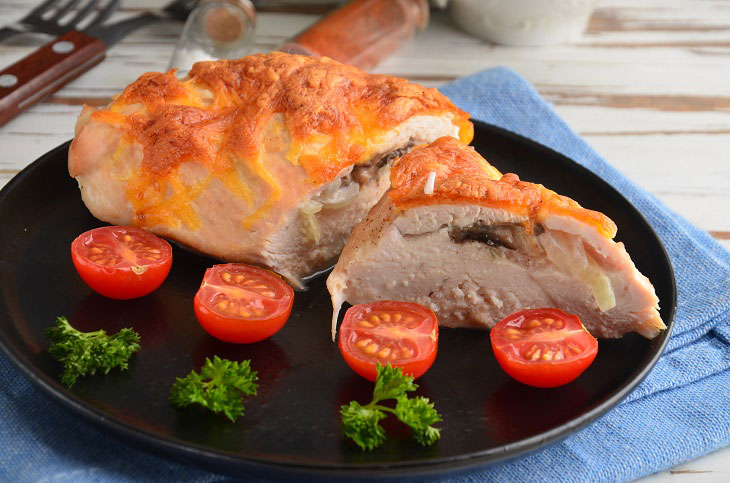 Enjoy your meal!