Hamburg style pork steak is a very original a la carte dish that can be safely prepared as a dinner or just a quick snack. A meat appetizer always looks very original in appearance, since a fried chicken egg is also laid out on top of the steak.
When choosing meat in a butcher shop, you should give preference to pork neck or tenderloin. So the finished steak will definitely turn out soft, juicy and tender in taste. Chicken eggs are best used at home. It tastes much better, and its yolk is more beautiful in color. Serve the steak preferably hot. It goes well with any vegetable salads and side dishes. That is why, feel free to cook what you like best to taste.
Ingredients:
Minced pork – 300 g.
Onion – 1 pc.
Egg – 1 pc.
Salt – to taste.
Vegetable oil – 60 ml.
Mustard – 1 tsp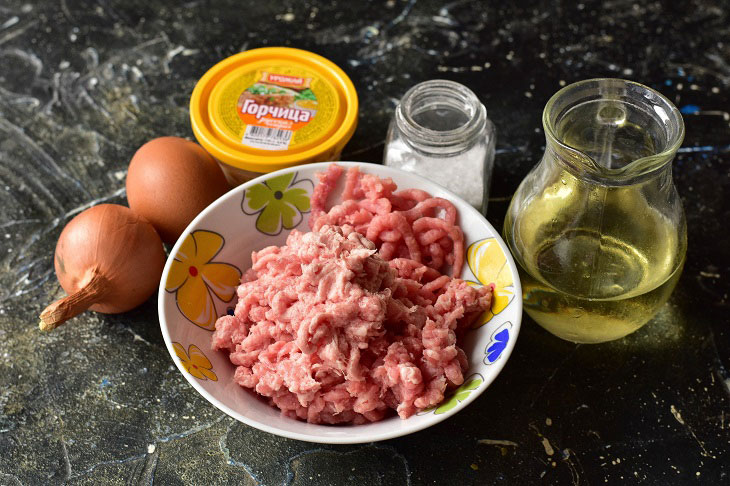 How to cook:
1. Immediately twist the onion to the minced meat in a meat grinder.
You can simply chop the onion very finely with a regular kitchen knife. If you have a whole piece of meat, then twist it too.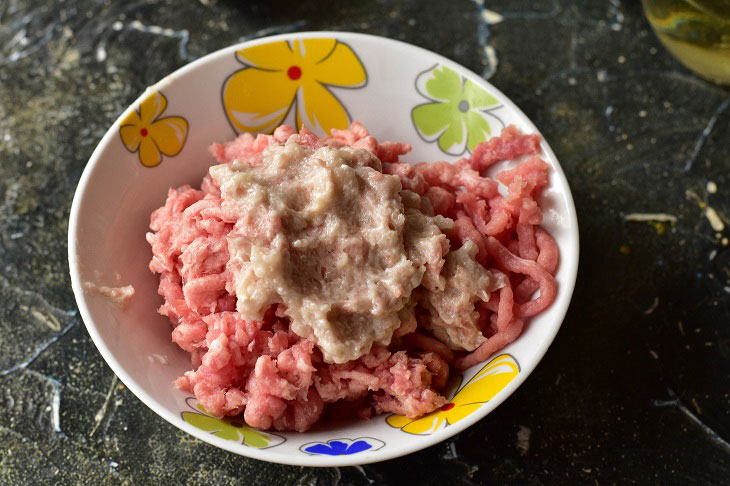 2. Add salt.
In addition to salt, you can safely add ground black pepper and other additives that are suitable for meat to the minced meat.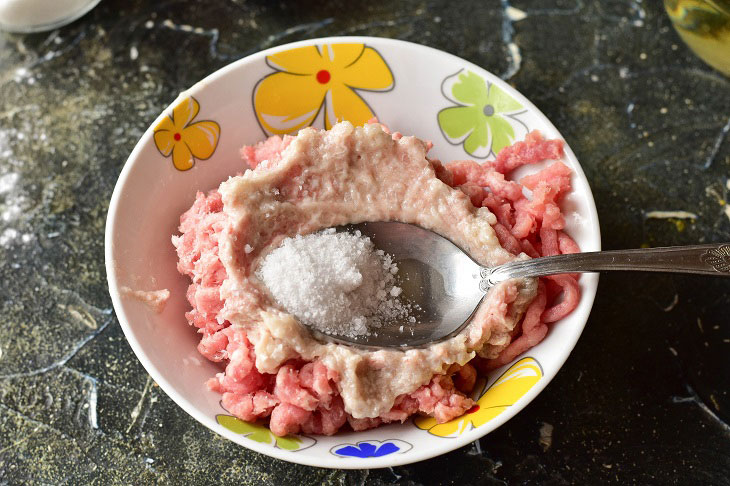 3. Put out the indicated amount of mustard. It is thanks to her that the steak will turn out to be more refined and unique in taste.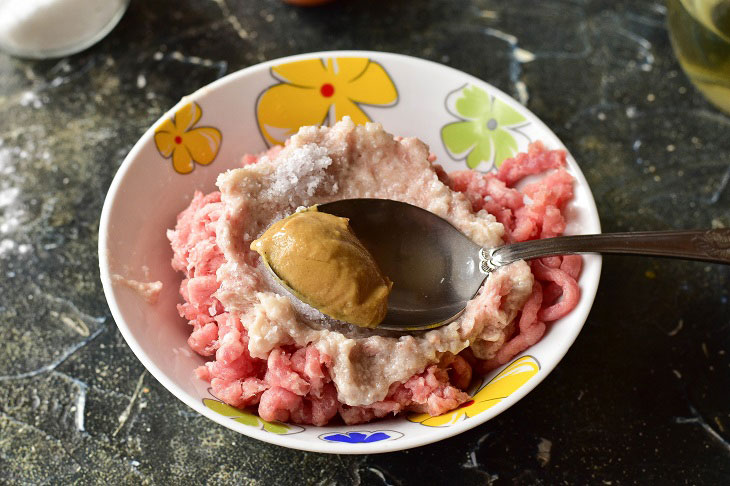 4. Mix everything very well. In general, this procedure is convenient to do with a regular spoon.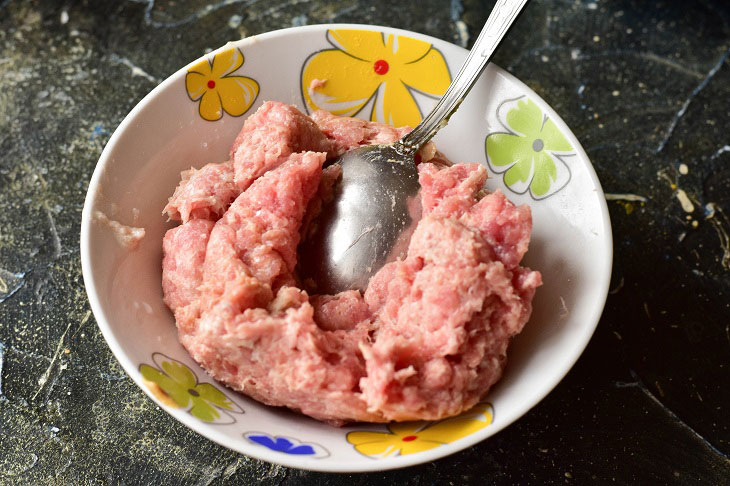 5. Heat vegetable oil in a frying pan. Install a metal ring and put minced meat in it. Press it with a spoon so that it completely fills the diameter of the ring.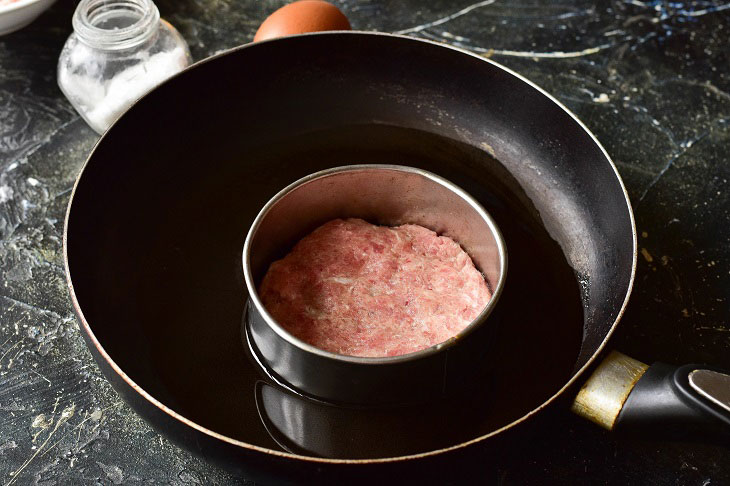 6. Fry the steak over moderate heat for 3 minutes on one side, and then on the other for the same amount.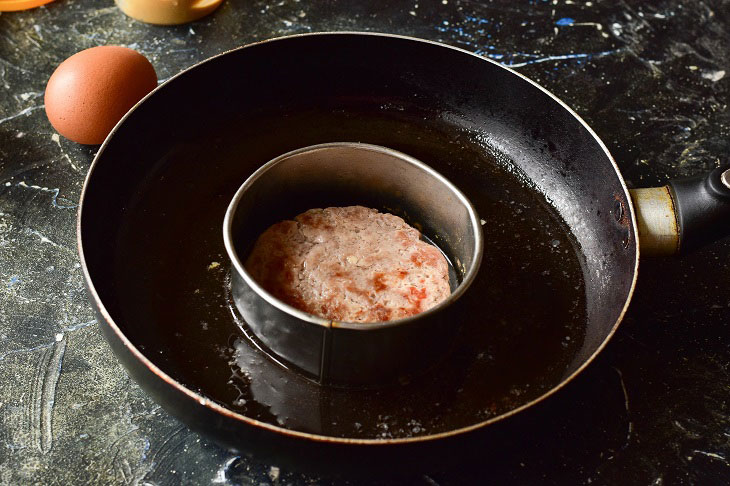 7. Put the finished steak on a dish. Crack an egg into the same ring.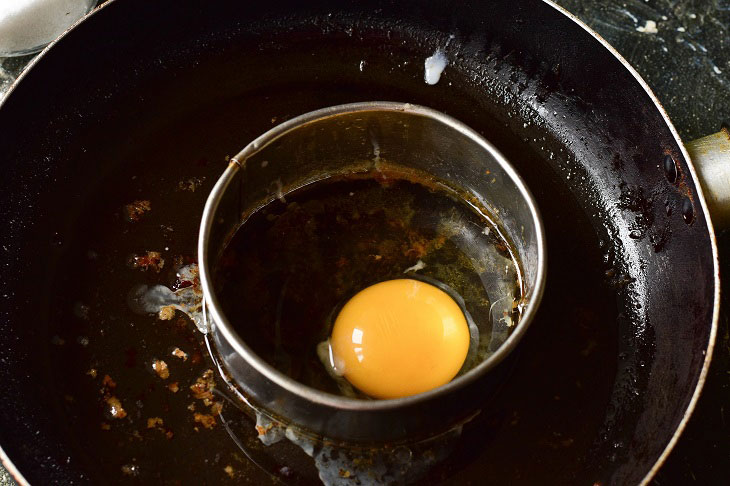 8. Roast it over moderate heat.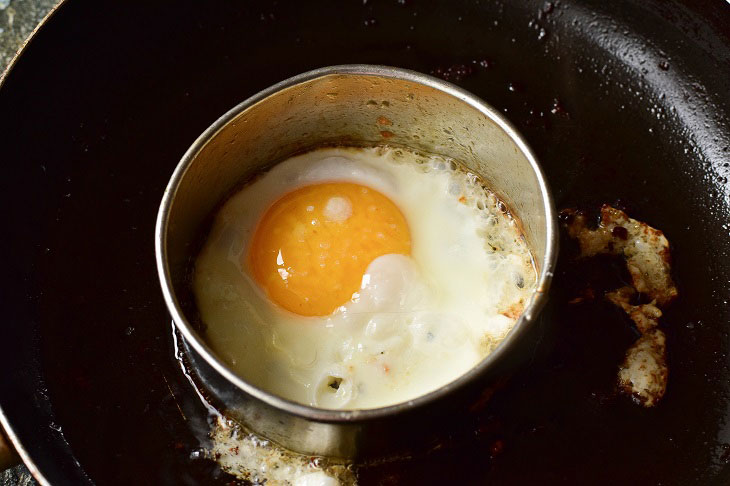 9. Now place the chicken fried egg on top of the steak.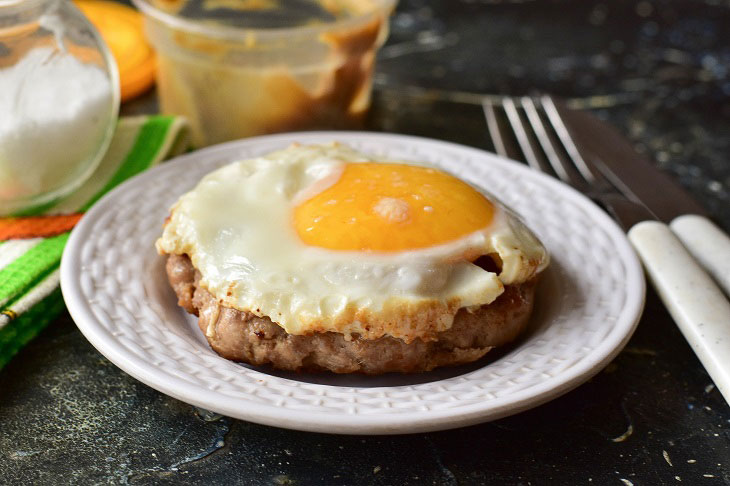 Here is such an original meat and quite satisfying dish that can be prepared without much effort and pampered by family members.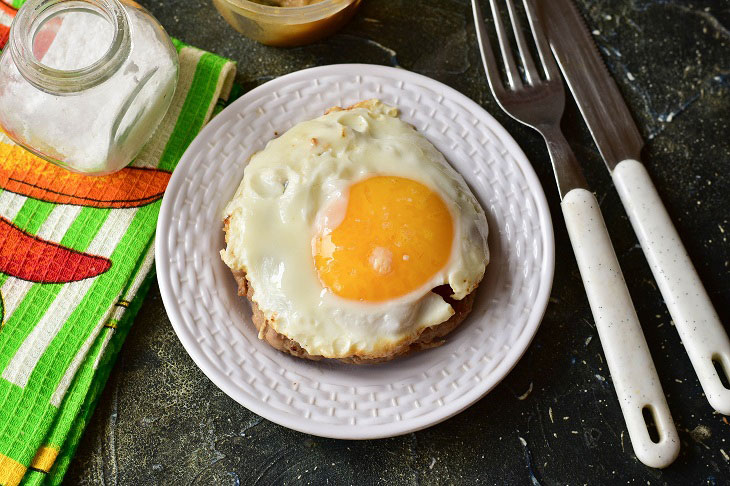 Bon appetit!