Charcoal-fired pork patty burger makes for an incredibly tasty, out-of-this-world fast-food appetizer. It is enough to know a few nuances that will allow the cutlet to be incredibly juicy and tender, and the buns to be fluffy and crispy.
The sauce can be prepared independently if there is a win-win recipe in the culinary arsenal. You can also use delicious ketchup and mayonnaise. In addition to the main ingredients, a variety of components can be present in a burger, for example, mushrooms, fried eggs, bacon.
Ingredients:
Minced pork – 250 g.
Chicken egg – 1 pc.
Bulb – 1 pc.
Black ground pepper – 3 pinches.
Salt – 3 pinches.
Tomato – 1 pc.
Pickled cucumber – 1 pc.
Cheese – 2 slices.
Salad – 2 sheets.
Bun – 2 pcs.
Ketchup – 2 tsp
Mayonnaise – 2 tsp
Red onion – 2-4 slices.
How to cook:
1. If you are sure of the quality of minced meat, then you can use ready-made ones from the store. You can also make it yourself from moderately fatty pork.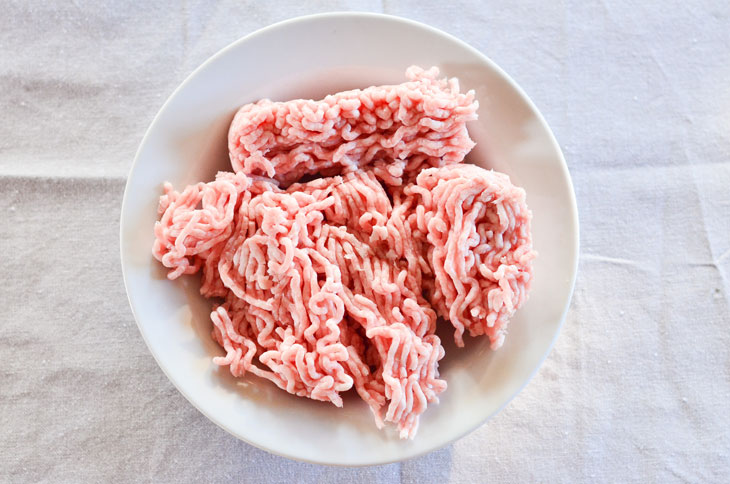 2. Be sure to beat a fresh chicken egg into a bowl with minced meat.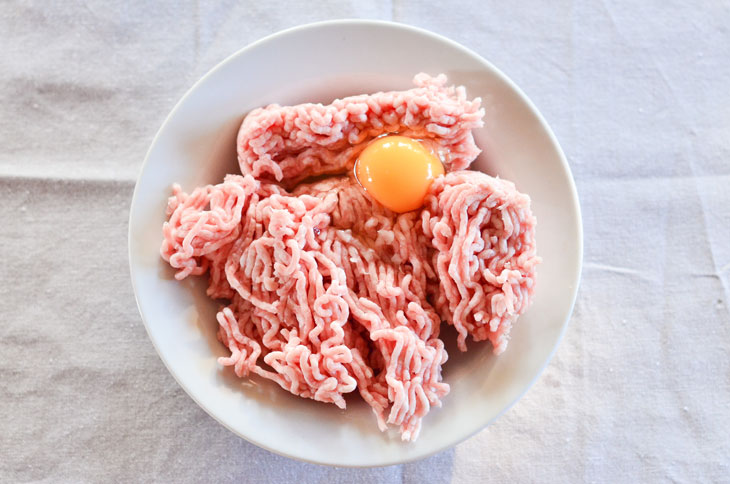 3. To make the cutlets juicy, the onion should not be twisted, but crumbled very finely, after removing the husk.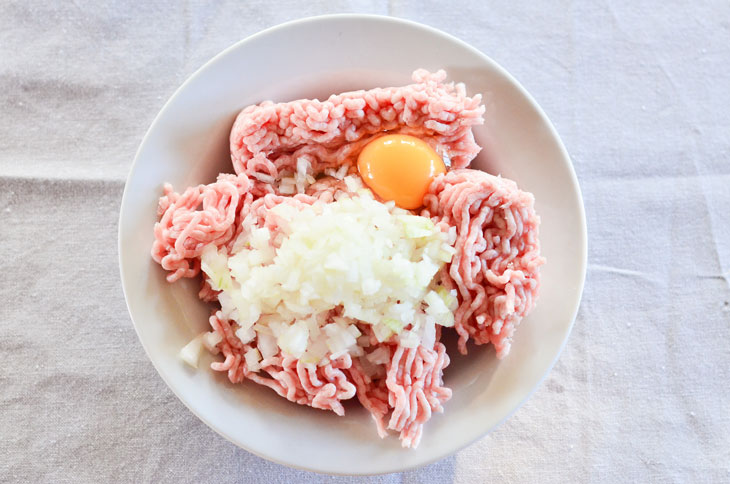 4. Salt the minced meat and add pepper, preferably freshly ground.
5. Stir the minced meat and send to cool for 15 minutes.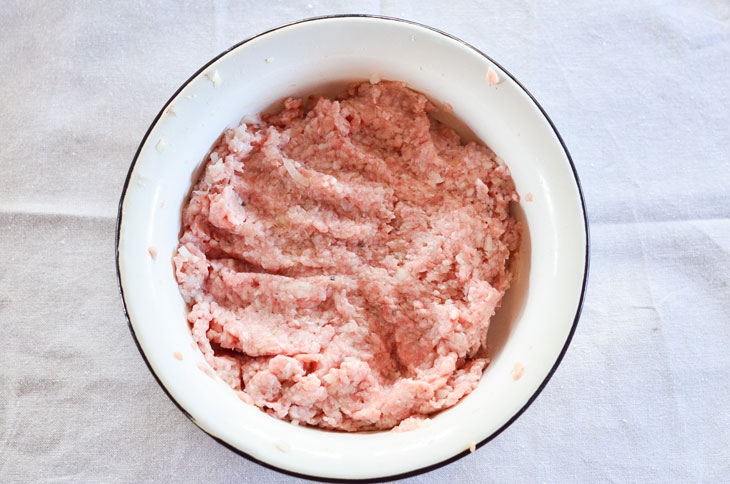 6. Wash and cut the tomato into thin slices. Cheese can be taken already sliced. Wash and pat dry lettuce leaves. Cut the red onion and cucumber into thin slices as well.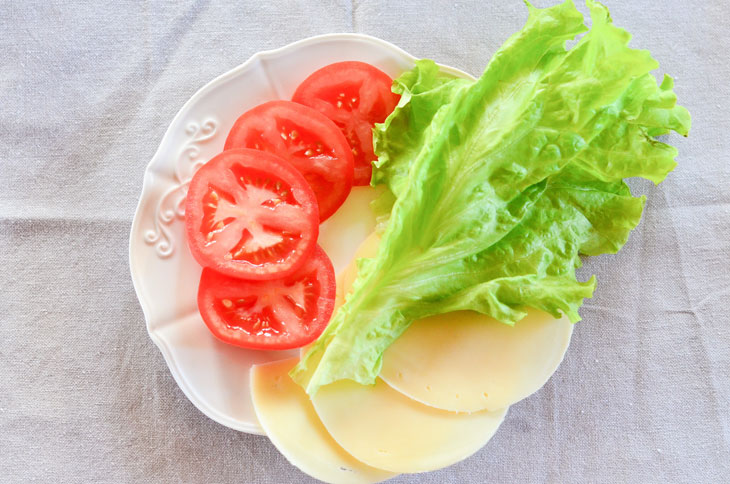 7. Burger buns can be taken ready-made or baked yourself. Cut them in half. Put them on the grill and grill on the coals on both sides for 30 seconds. If the coals are weak, then you can keep it for a minute.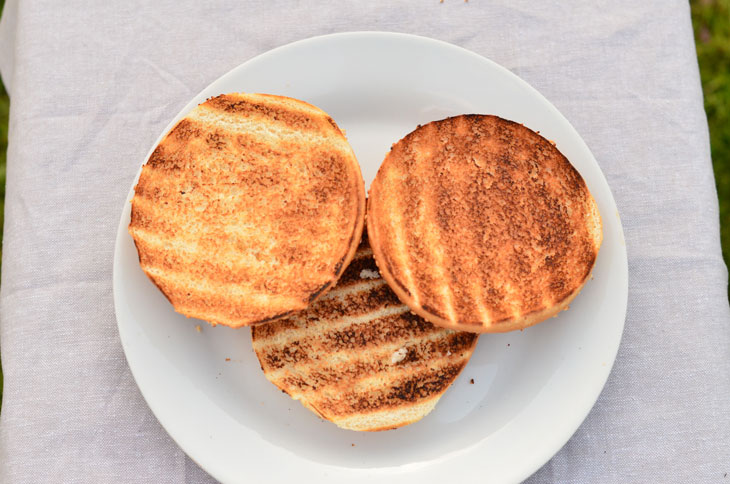 8. With wet hands, form round, flat burger patties. Carefully place them on the grill and send to fry.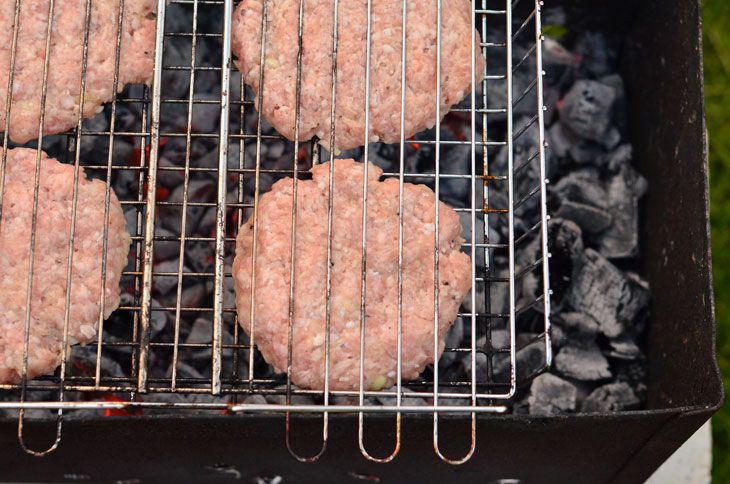 9. Grease the lower halves for burgers with mayonnaise or mayonnaise-based sauce.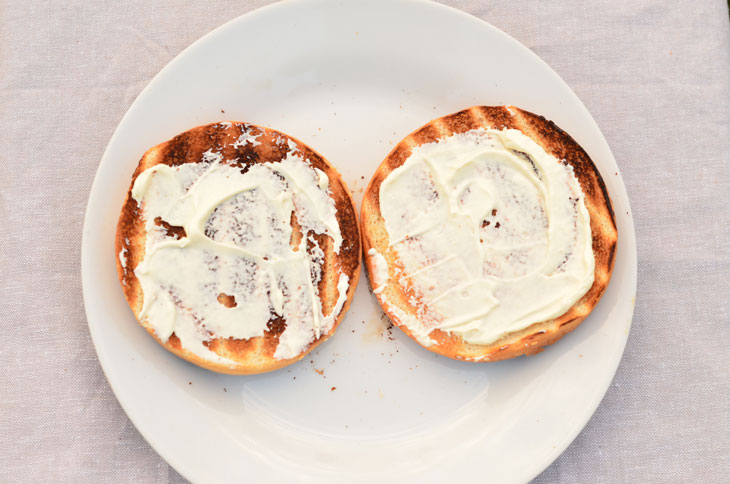 10. After 7 minutes, you can turn over to the other side and cook on the coals for another 6-7 minutes.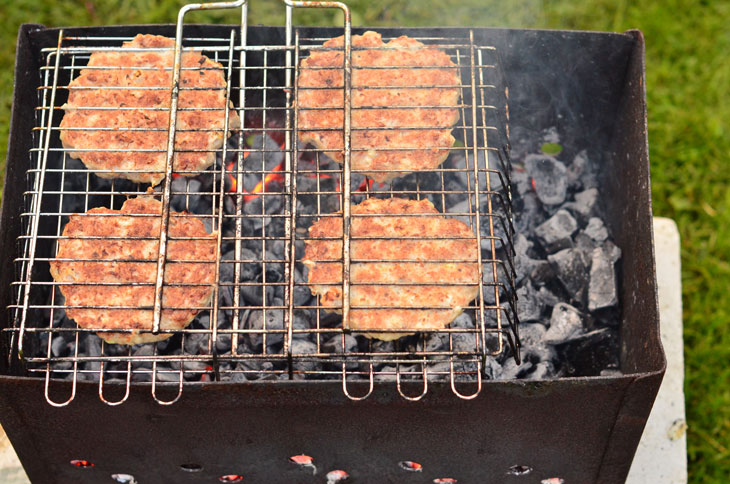 11. Remove the hot patties from the grill and place on the bottom halves of the burger buns.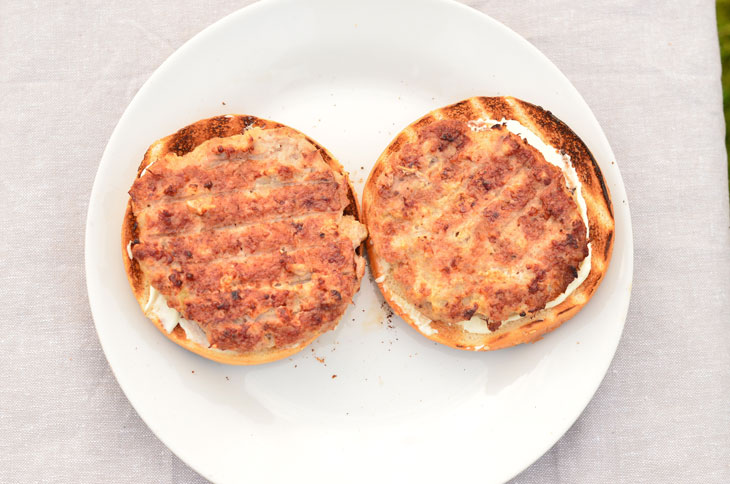 12. Top the hot cutlets with a slice of cheese.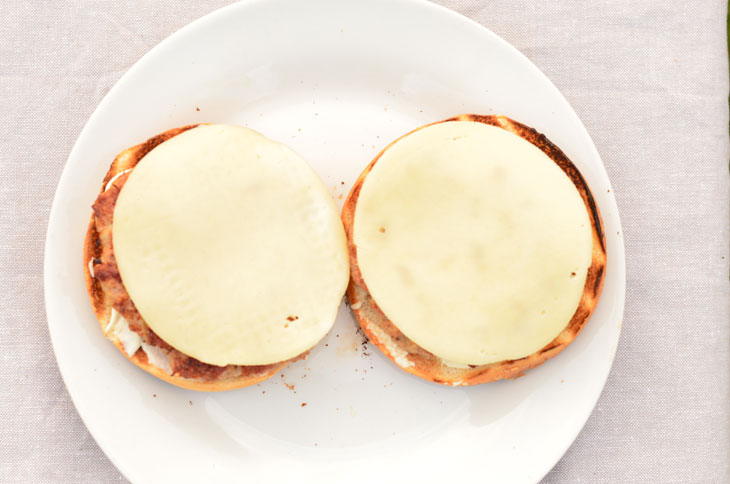 13. Place red onion rings, tomato and cucumber slices on top of the cheese.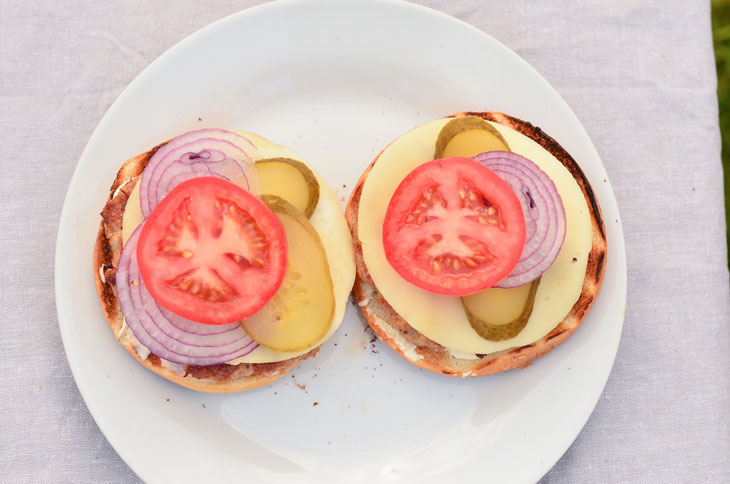 14. Top everything with tomato sauce – the recipe uses a sweetish BBQ sauce.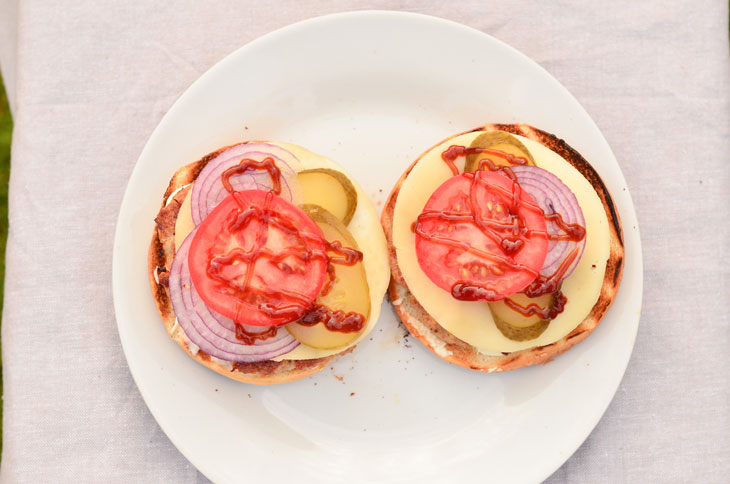 15. Top each burger with a lettuce leaf.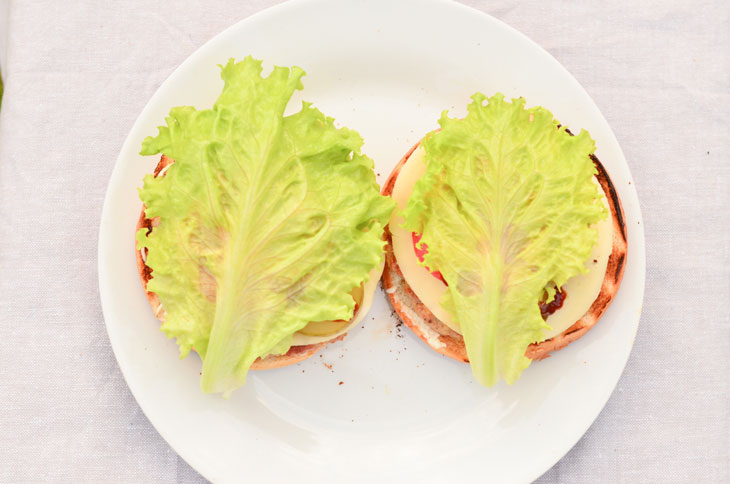 16. The final touch is to place the other half of the bun on top and serve the burgers immediately. To fix all the ingredients, you can pierce the burger with a skewer and serve in this form.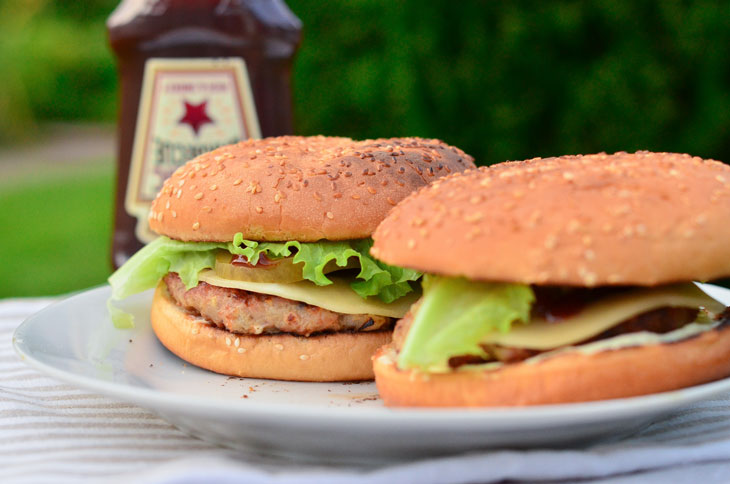 Enjoy your meal!