Baked eggplant with cheese and walnuts is a classic combination of products that allows you to get a savory dish with a very rich taste. The method of preparation and, accordingly, the serving of this snack can be anything – for example, you can make rolls or boats, you can also lay out all the ingredients in layers. It is better to serve the dish warm or hot, when the melted cheese has not yet frozen.
Ingredients:
Eggplant – 2 pcs.
Hard cheese – 70 g.
Walnut kernels – 1 handful.
Garlic – 2 cloves.
Oil for frying – 1 tbsp. l.
Salt – 3 pinches.
Bulb – 1 pc.
Mayonnaise – 1.5 tbsp. l.
How to cook:
1. Small flat eggplants are ideal for preparing snacks. They need to be washed. It is desirable that there are no various spots and damage on the peel.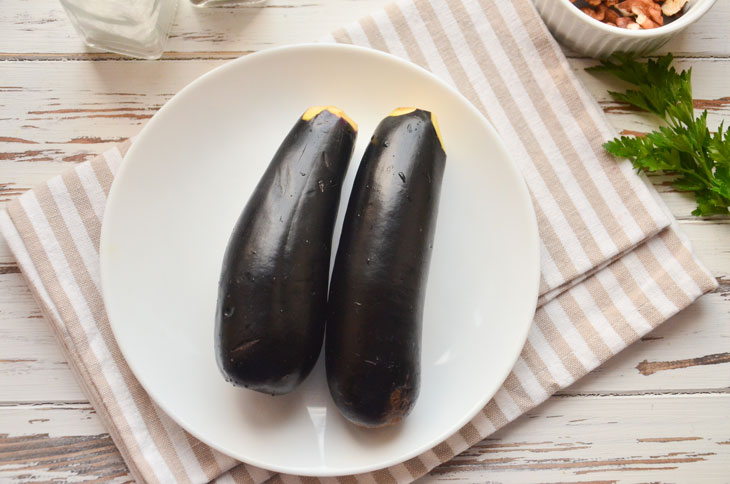 2. Cut the eggplant lengthwise, cut off the stalk and remove the pulp with a teaspoon. You do not need to throw it away, it will come in handy for the filling.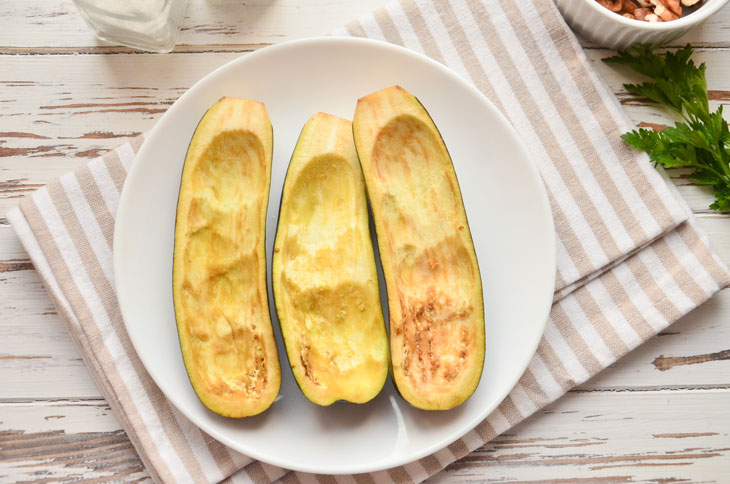 3. Finely chop the pulp removed from the eggplant.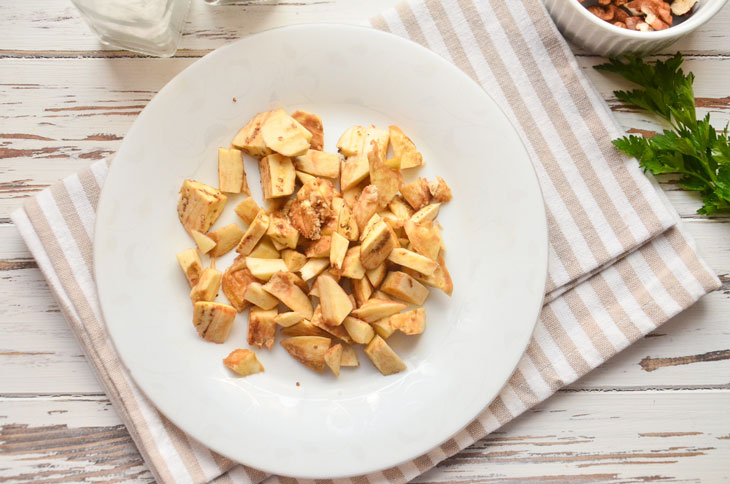 4. Send eggplant slices to a hot frying pan, greased with vegetable oil. Peel a small onion from the husk, then chop and send to the eggplant. Fry the vegetables over low heat, stirring for 5-7 minutes.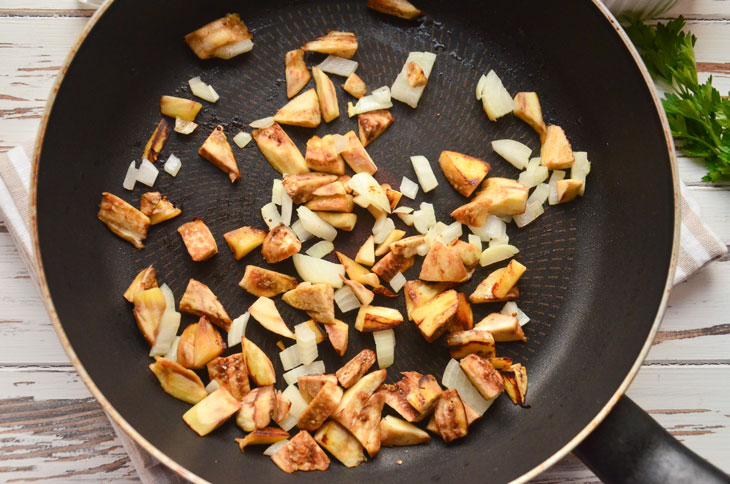 5. Transfer the fried eggplant and onion to a deep bowl. Hard cheese can be grated or very finely chopped. Combine these ingredients in a bowl.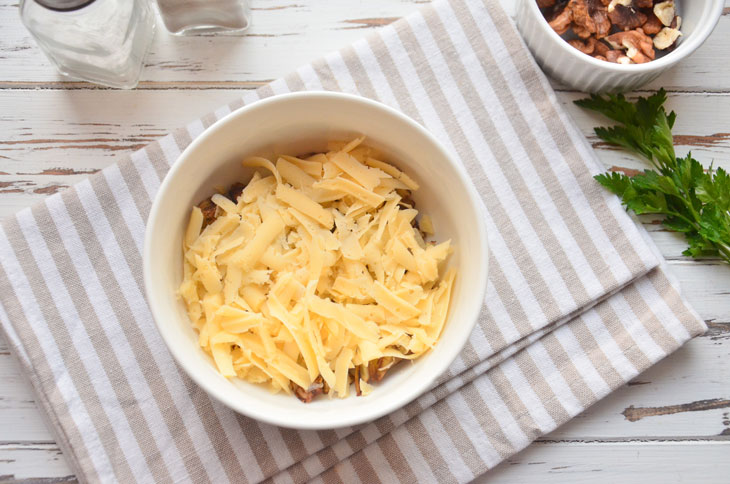 6. Mash the walnut kernels to a state of large or small crumbs, pour into a bowl. Salt the filling, add spices and mayonnaise.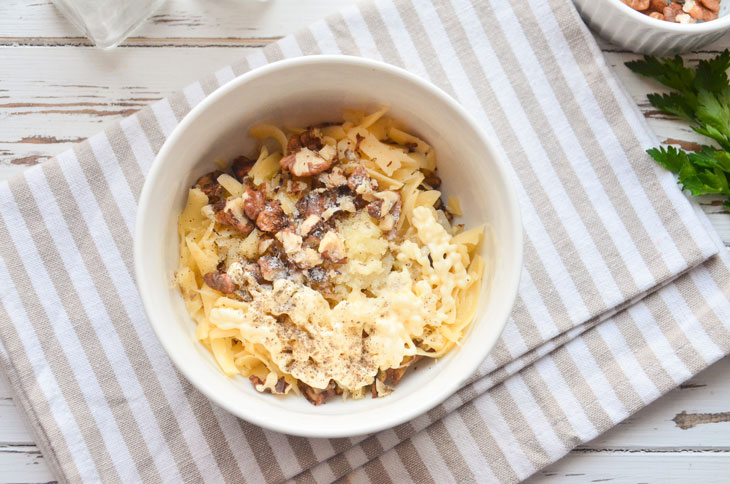 7. Mix the ingredients for the filling and fill the eggplant blanks.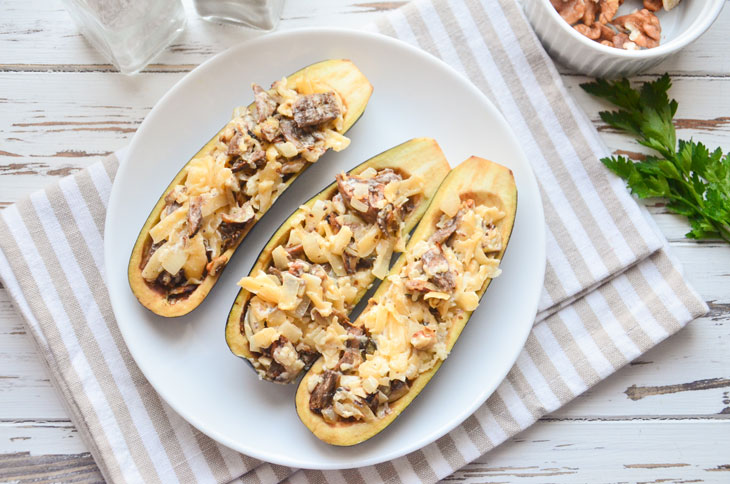 8. Preheat the oven to 180 degrees. Send the eggplants to bake, laying them in a mold. After 15-20 minutes, the snack will be ready. Serve immediately, with sliced ​​​​fresh vegetables and herbs.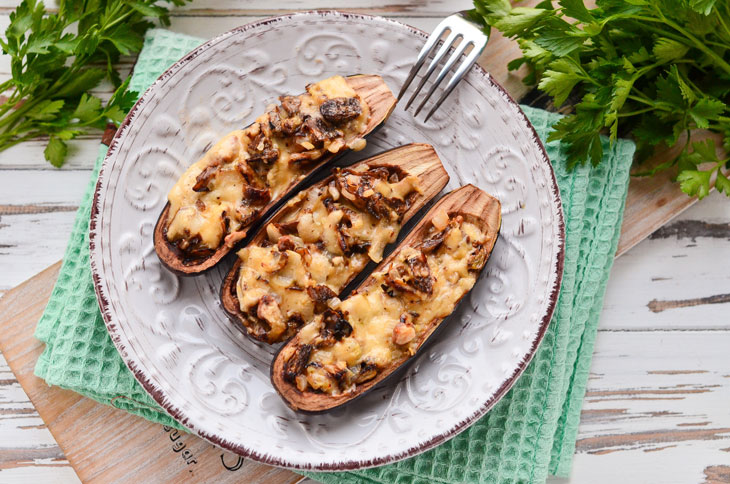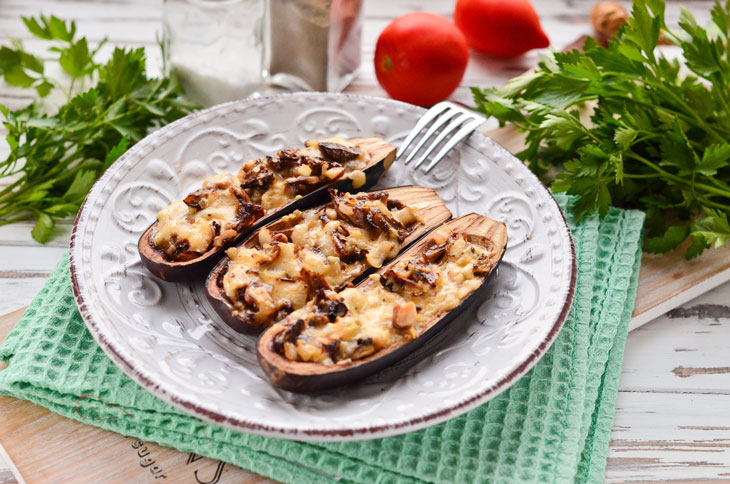 Enjoy your meal!