Stuffed mushrooms are a delicious and interesting appetizer. Such dishes are especially popular at celebrations, because portioned food is more convenient to eat.
If you have about an hour of free time, then you can cook mushrooms stuffed with zucchini, cheese and tomato in the oven. The dish turns out very satisfying and appetizing.
Ingredients:
Champignons – 5 pcs.
Soy sauce – 100 ml.
Sour cream 15% – 50 ml.
Tomatoes – 1 pc.
Dill – 3-4 sprigs.
Salt – 2 tsp
Spices – 2 tsp
Zucchini (chopped) – 3-4 tbsp. l.
Mozzarella – 100 g.
How to cook:
1. First of all, you need to wash the mushrooms and remove the legs so that a small hole forms inside, which will be stuffed.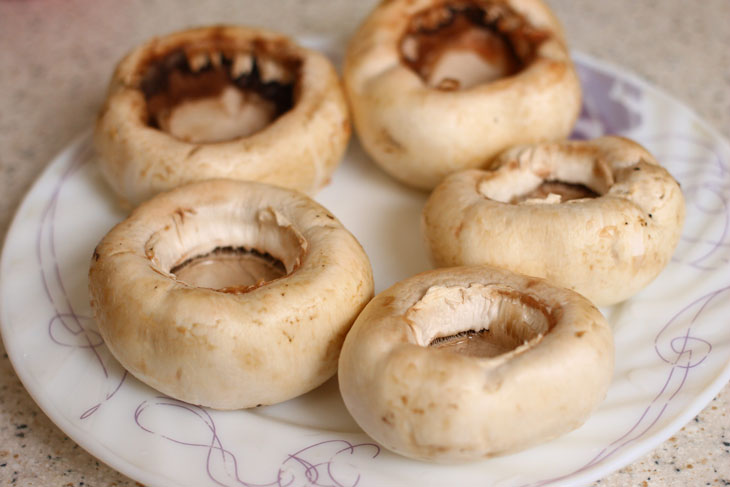 2. In order for the mushrooms to be more juicy during baking, it is better to prepare the sauce from sour cream and soy sauce.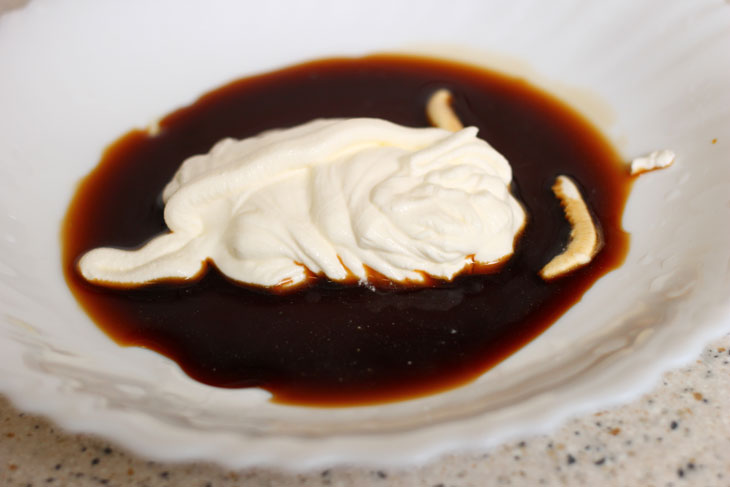 3. After you mix these two ingredients until smooth, dip the mushrooms in the sauce.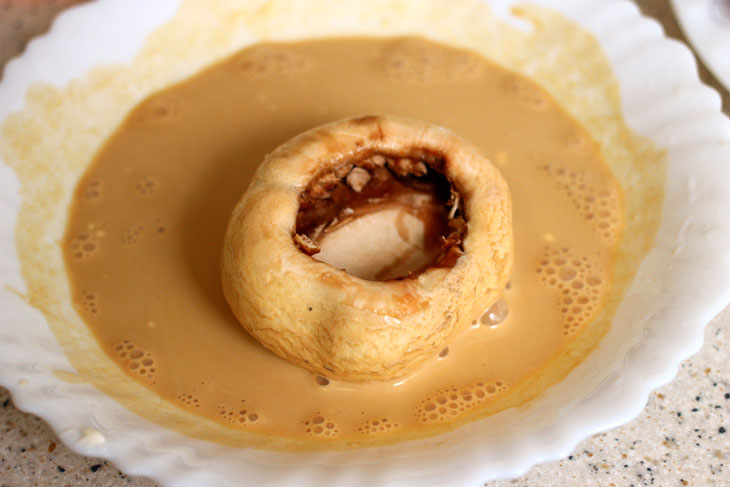 4. And put it on a baking sheet. It is better to cover it with parchment or foil for convenience, as the mushrooms will release juice and the baking sheet will get dirty. Place the mushrooms in the oven and bake while the filling is d1. The temperature is 180 degrees.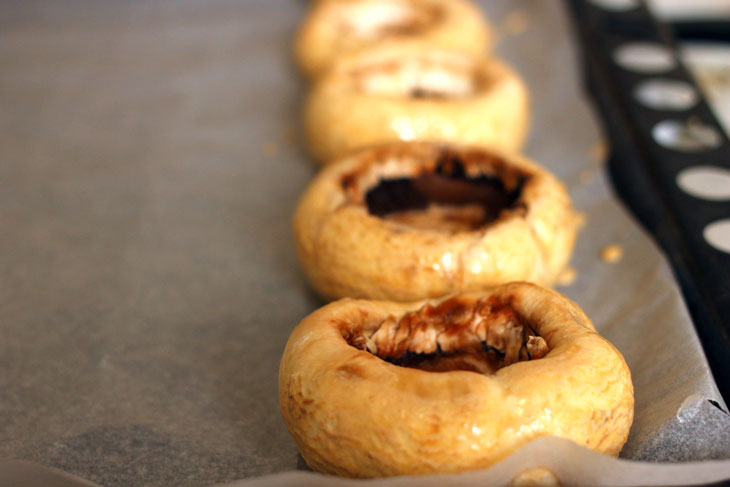 5. Cut the mushroom legs into small cubes and place in a preheated pan with oil. Fry for approximately 3-4 minutes.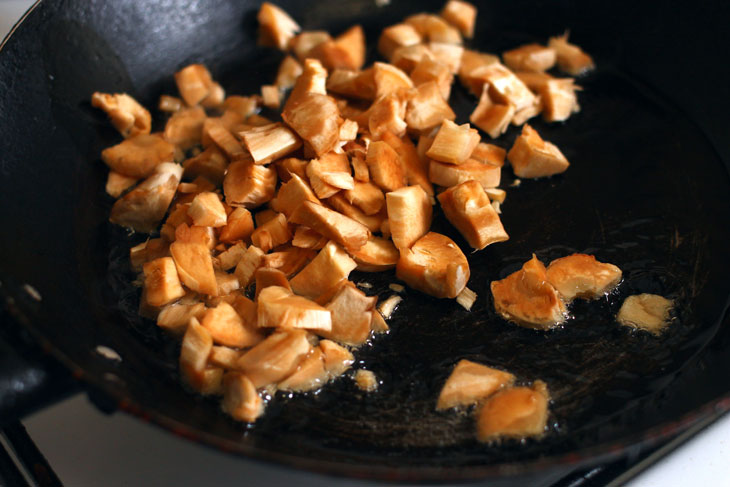 6. Now pour the sauce that you made from sour cream into the pan and simmer the mushrooms in it.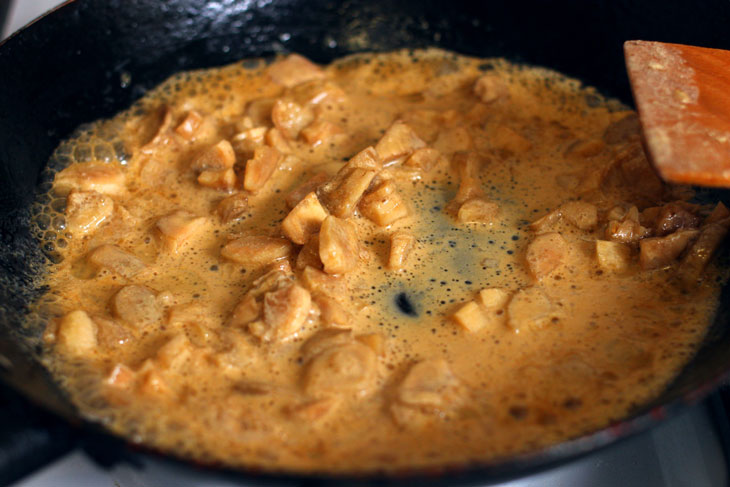 7. Add finely chopped tomatoes and fresh dill.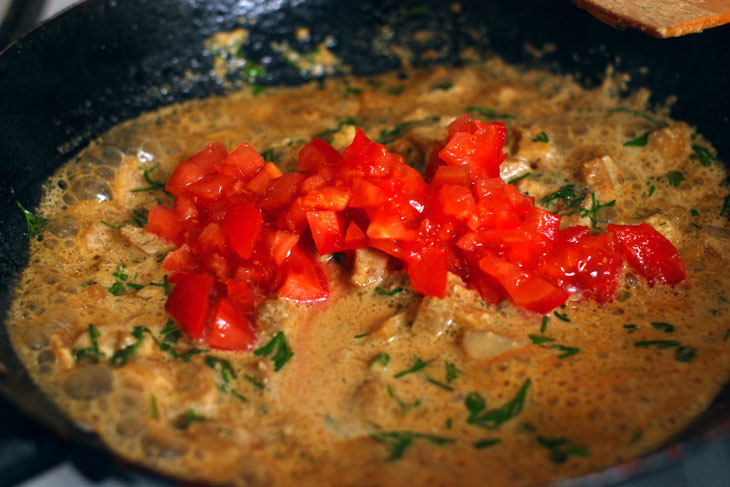 8. Pour in salt and spices. Intervene.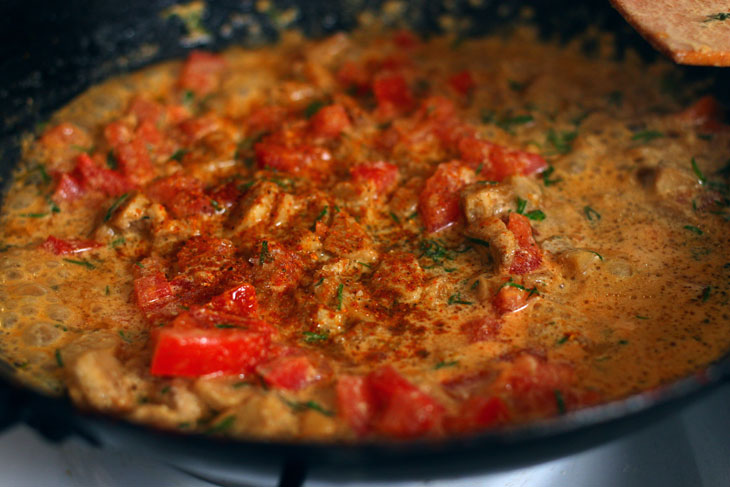 9. Grind the zucchini pulp in a chopper and place in a pan. Simmer 2-3 minutes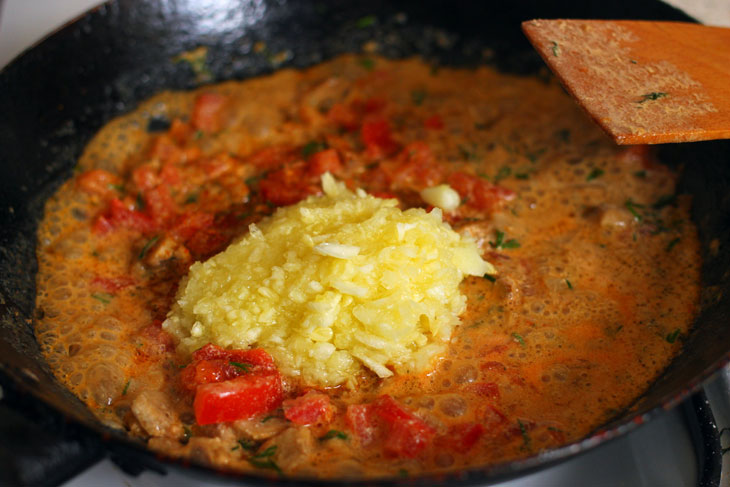 10. Grate mozzarella on a fine grater and put in a pan.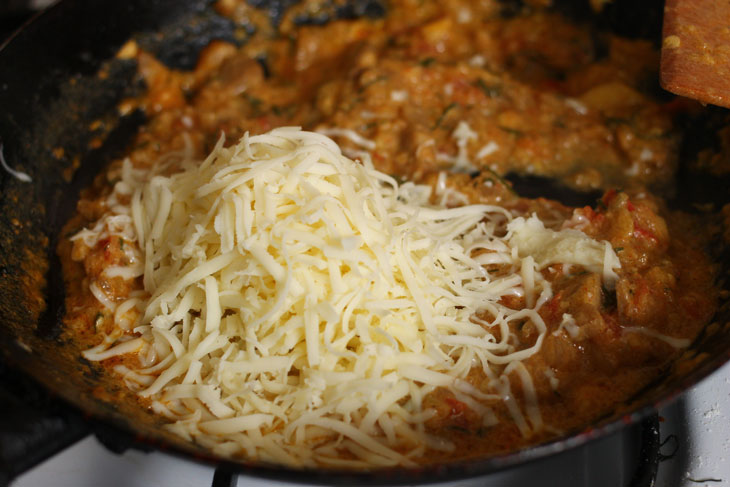 11. Stir and turn off the fire.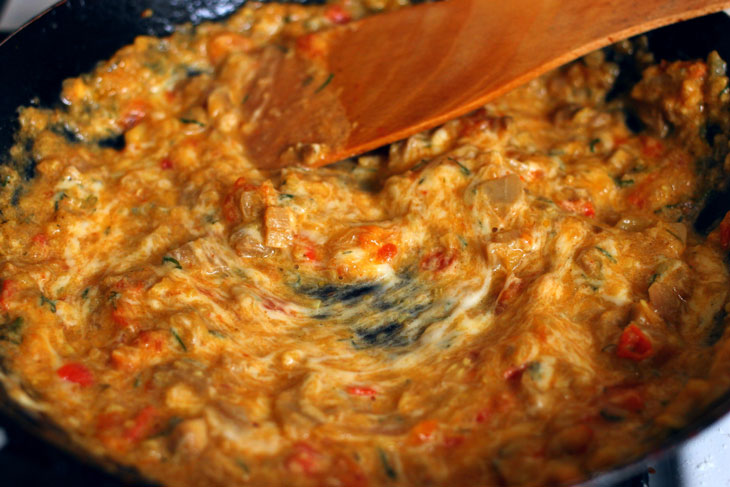 12. Take the mushrooms out of the oven and fill them with the prepared stuffing.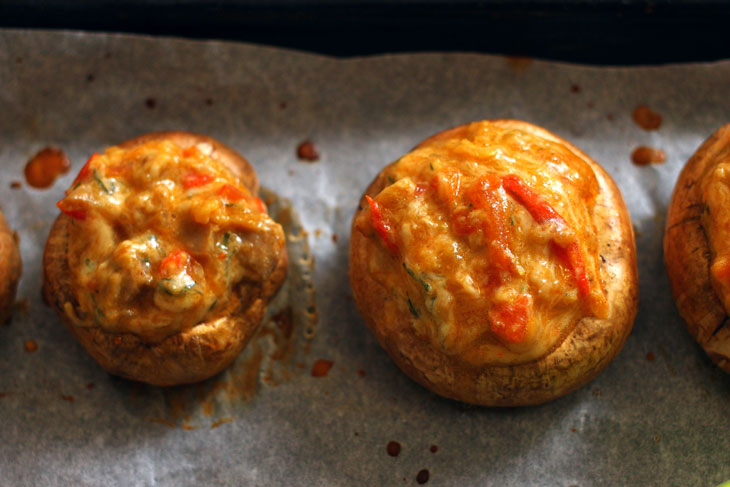 13. Put back in the oven and bake at 180 degrees for about 20 minutes. Sprinkle with fresh dill before serving.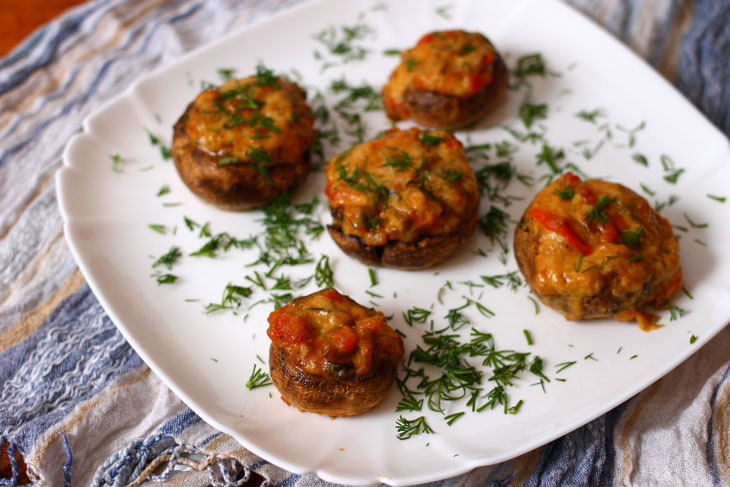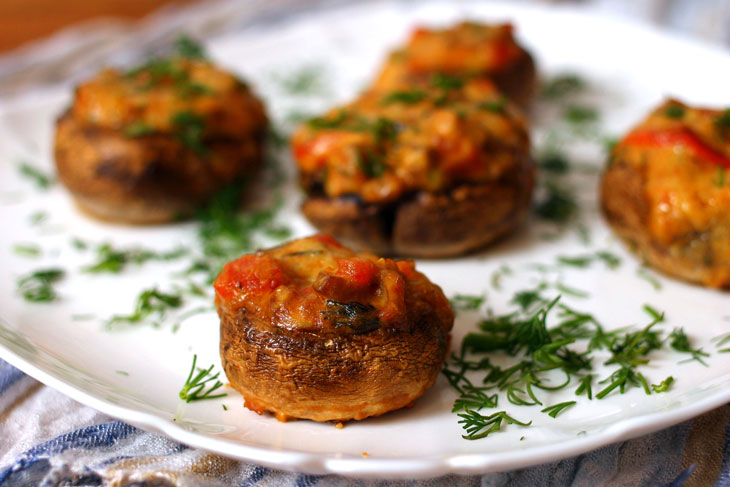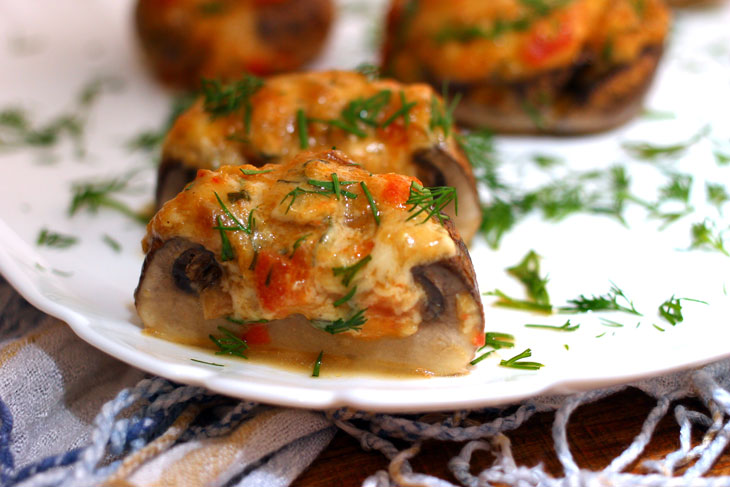 Enjoy your meal!