Although the combination is rather strange, it was in this form that it appeared in Europe, and later it was improved. Now it can be purchased at every store, but it is much healthier and tastier to cook ketchup yourself.
Naturally, people have different tastes, so homemade ketchup recipes are different. In this case, ketchup with apples not only has a sweet and sour taste, but also a variety of spices in the composition give a special piquancy.
As with classic ketchup, the base is tomatoes. It is important to choose the right variety, which will determine the density of our ketchup. It is also necessary to choose the variety of apples to taste, as green apples will give ketchup sourness, but yellow and red ones can be very sweet. Some of the main spices, to add spice, will be cloves, cinnamon and hot peppers. It is necessary to remember the black pepper, sugar and salt that are included in the preparation, and a glass of vinegar. Be sure to prepare a strainer for the whole process, through which you will need to rub the pasta to the consistency of ketchup.
Ingredients:
Tomatoes – 4.5 kg.
Apples – 0.5 kg.
Sugar – 1 tbsp. (200).
Salt – 2-3 tbsp. l.
Ground black pepper – 1 tsp.
Ground cinnamon – 1 tsp
Cloves – 5 buds.
Ground red pepper – on the tip of a knife.
Potato starch – 1 tbsp. l.
Vinegar 9% – 1 tbsp. (200).
How to cook:
1. My tomatoes. Cut into pieces.
2. Now we pass them through a special tomato juicer.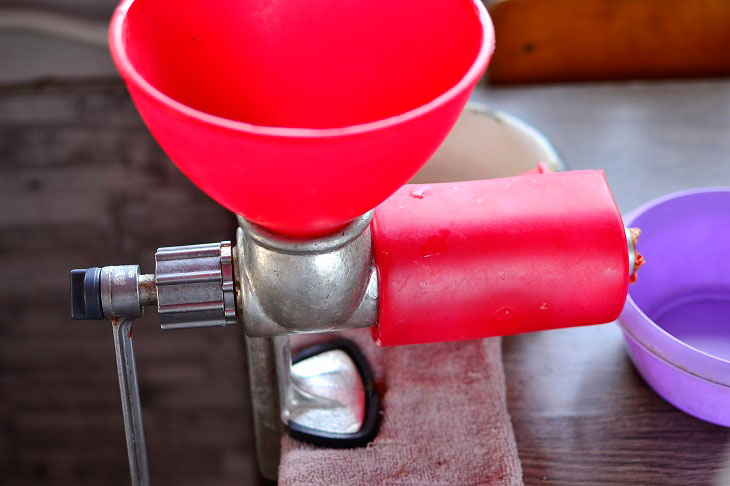 3. It turns out pure juice, without peel and seeds. If there is no such device, you can chop the tomatoes in a meat grinder or in a blender, and then grind through a fine sieve.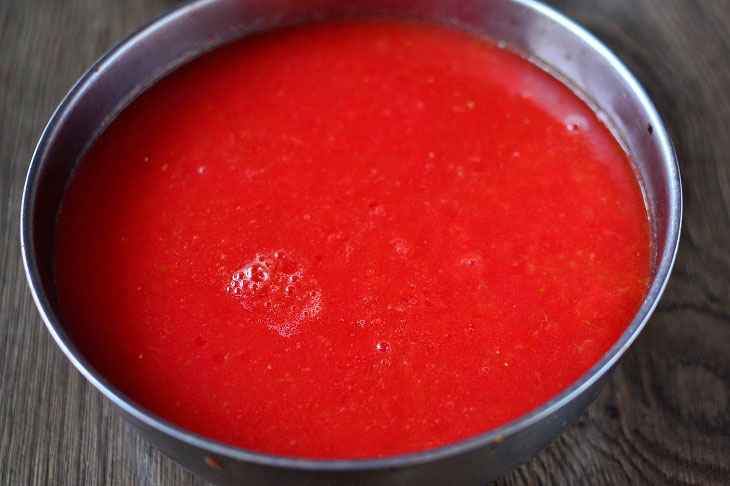 4. We send the tomato juice to the pan and bring to a boil. Meanwhile, peel and core apples. We rub them on a fine grater and add to the tomato juice.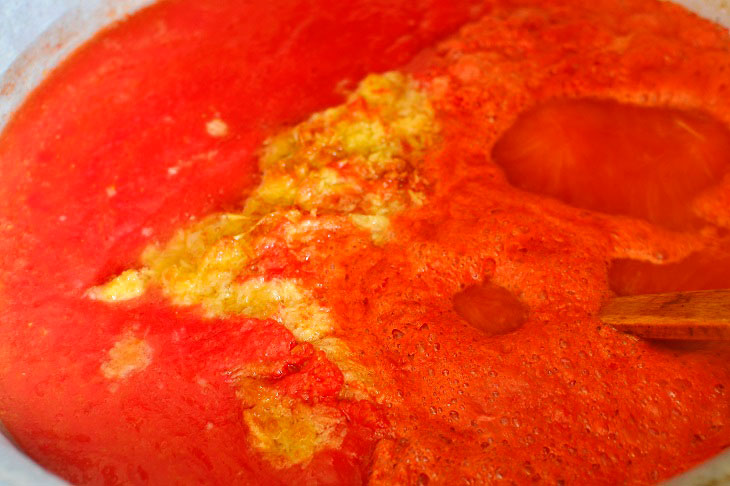 5. Cook on medium heat for 2 hours. The mass should boil down, and will decrease by about half.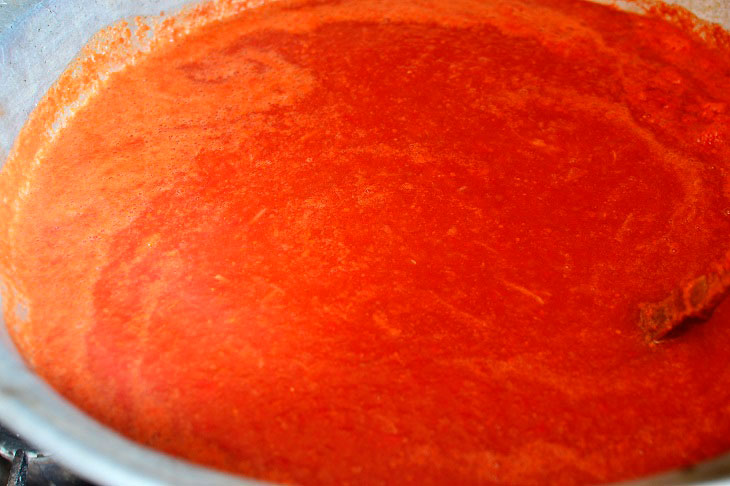 6. Then we prepare all the other ingredients.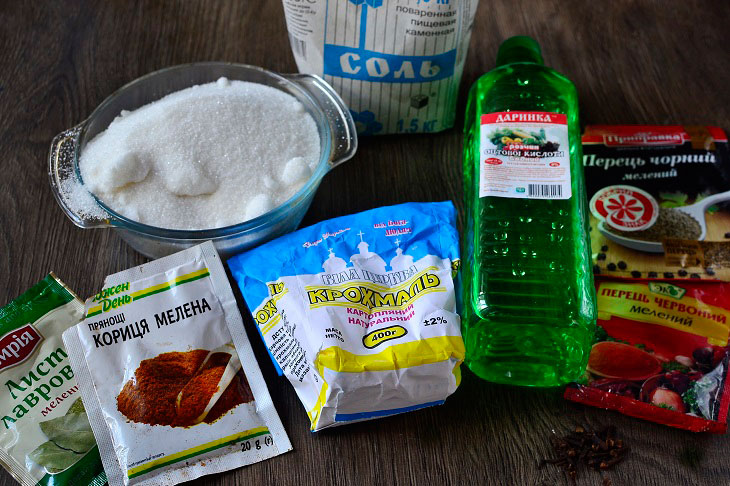 7. We send everything to ketchup, except starch. And boil for 25 minutes. Stir starch with 2 tbsp. l. water and add to ketchup.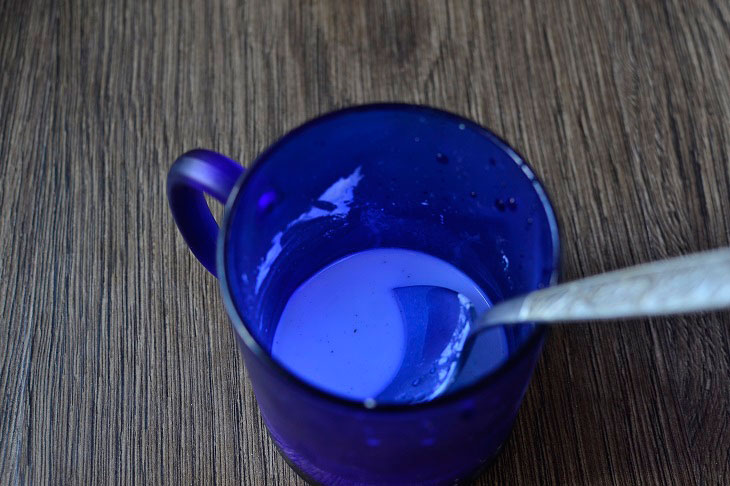 8. Boil for 5 minutes and remove from heat.
You can additionally beat with an immersion blender to make the mass like in a store.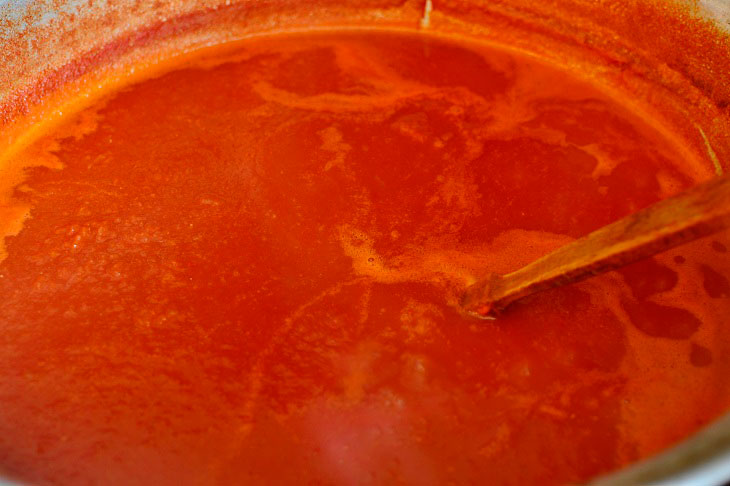 9. Pour into clean and dry jars, roll up and turn upside down until completely cool.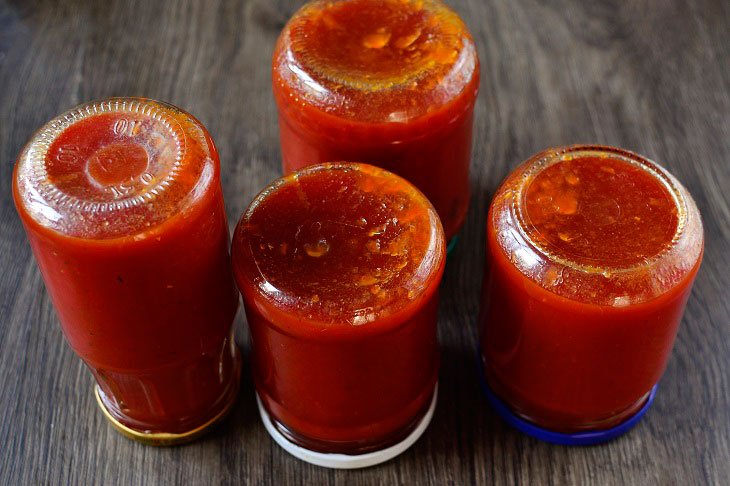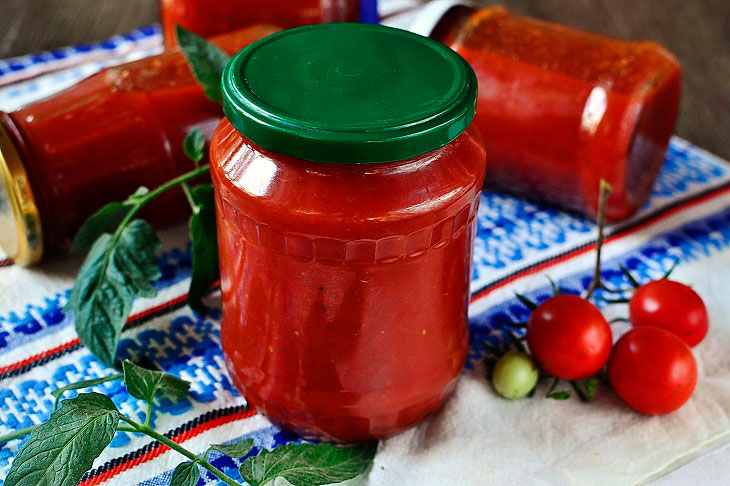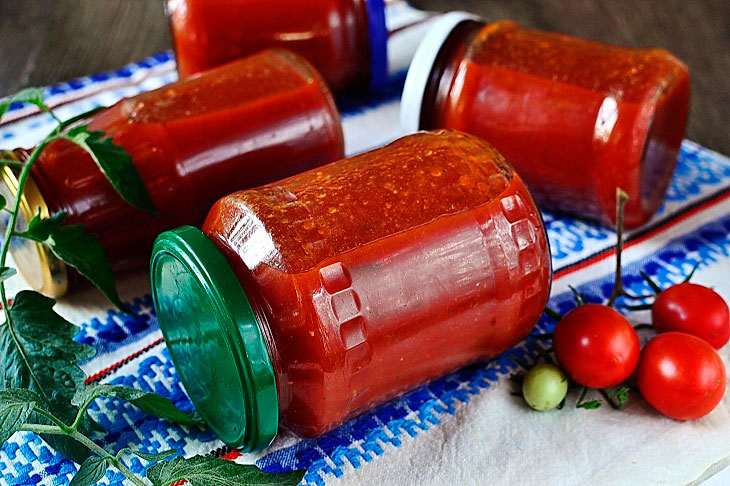 Enjoy your meal!