Sometimes it happens that it is necessary to prepare a tasty and satisfying dish from the simplest ingredients, and so that it is quite original. Here, for example, what can be cooked from minced chicken and potatoes? Of course, the very first thought is cutlets and boiled potatoes for a side dish, but this is so boring and not at all original. If you think a little, you can come up with some pretty tasty dishes.
For example, you can make baked meat by "dressing" a potato "fur coat" on it. It turns out very tasty and not quite usual. Such a dish will fit perfectly even on the festive table; if desired, it can be slightly diversified with various spices.
Ingredients:
Potatoes – 3 pcs.
Minced chicken – 200 g.
Egg – 1 pc.
Onion – 1 pc.
Vegetable oil – 40 ml.
Salt – ¼ tsp
Ground pepper – ¼ tsp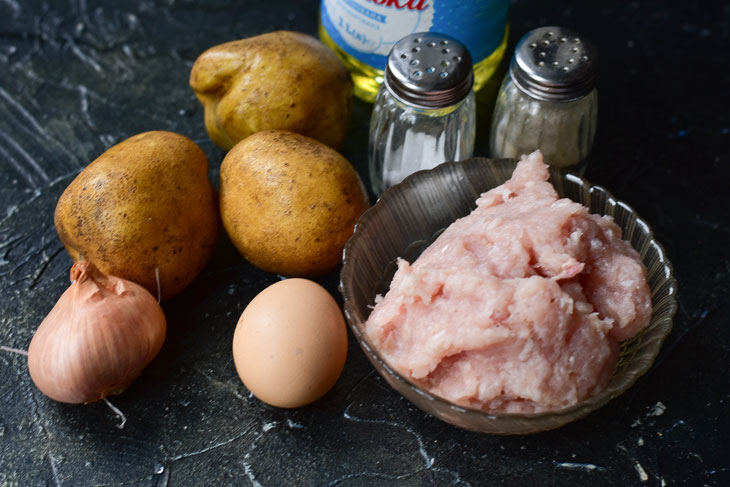 Cooking:
1. The process of preparing such a dish is very simple and uncomplicated. First you need to chop the onion, and fry it, combining it with minced meat.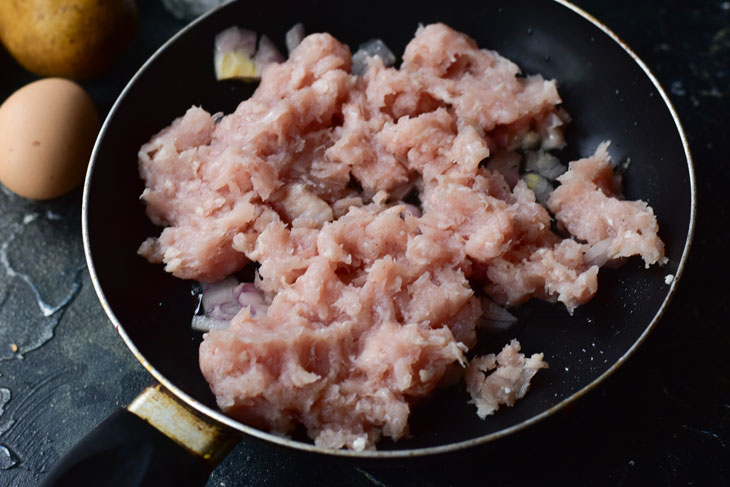 2. While the minced meat and onions are being cooked in the pan, there is time to prepare the potatoes for cooking. Potatoes must be peeled and grated.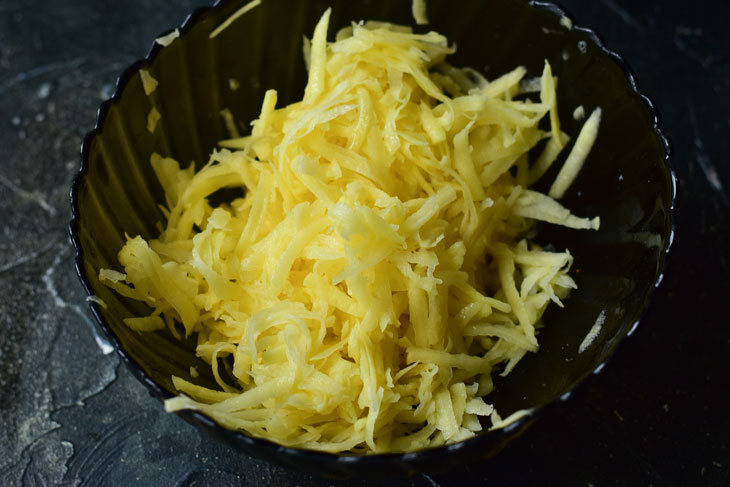 3. In a bowl of potatoes, add salt and ground black pepper, and beat in an egg.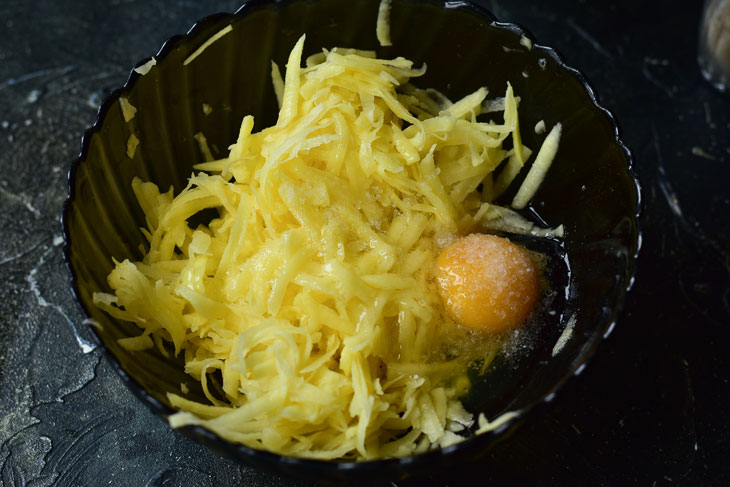 4. Mix everything well, the mass should be homogeneous.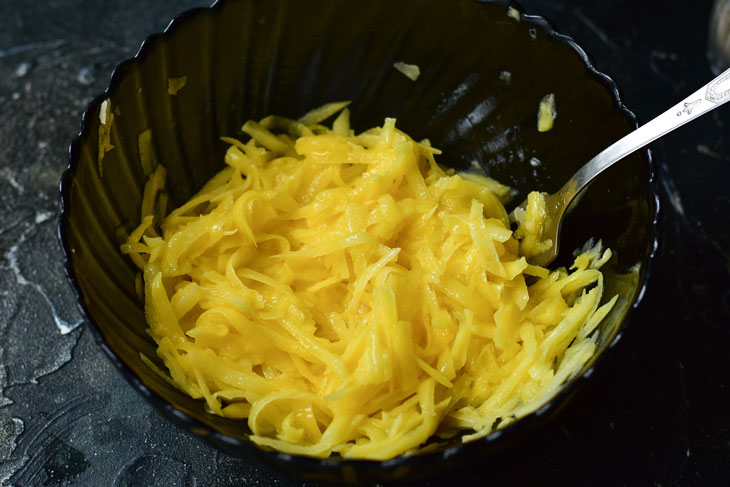 5. Cool the minced meat a little.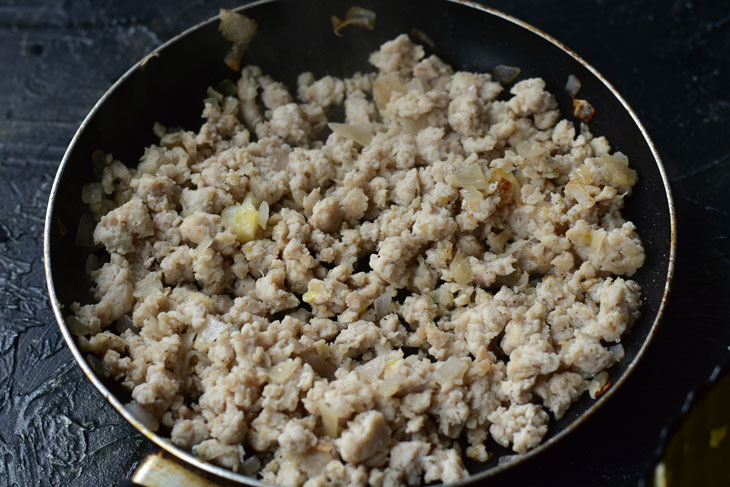 6. When the minced meat and potato mass are ready, you need to take a baking dish and grease it well with vegetable oil. Put a tablespoon of a few potato cakes on the bottom of the mold and make small indentations in the middle – a place for minced chicken.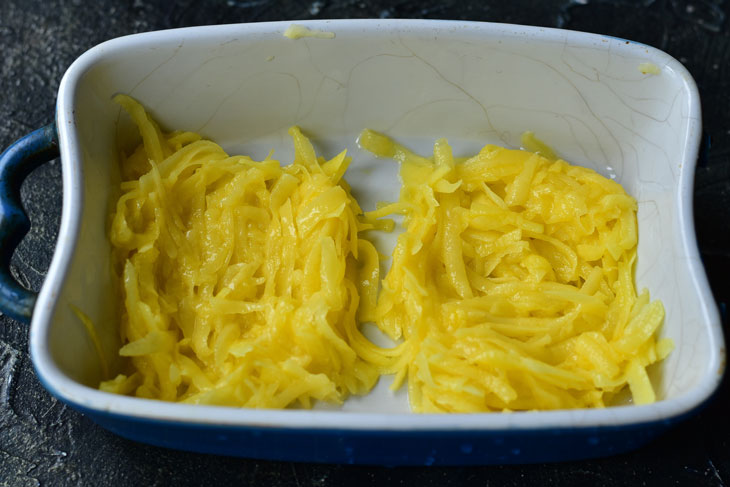 7. Next, in this recess, you need to put a sufficient amount of minced meat, so that there is not too much so that it does not fall out of the cake.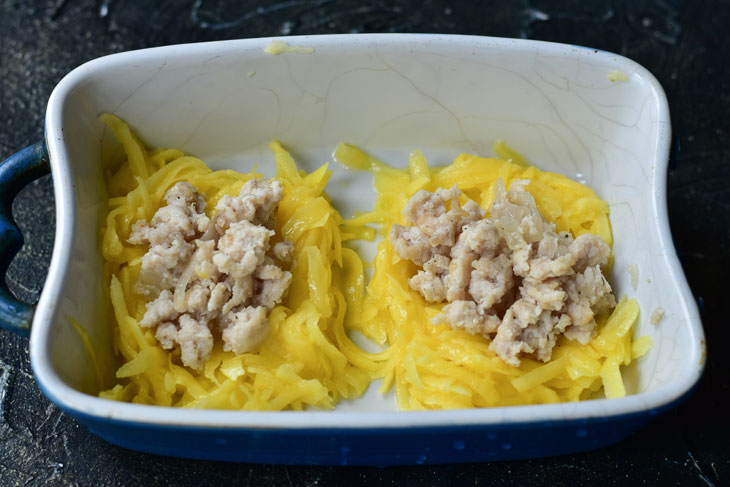 8. Top the minced meat again with a potato cake, pressing a little along the edges.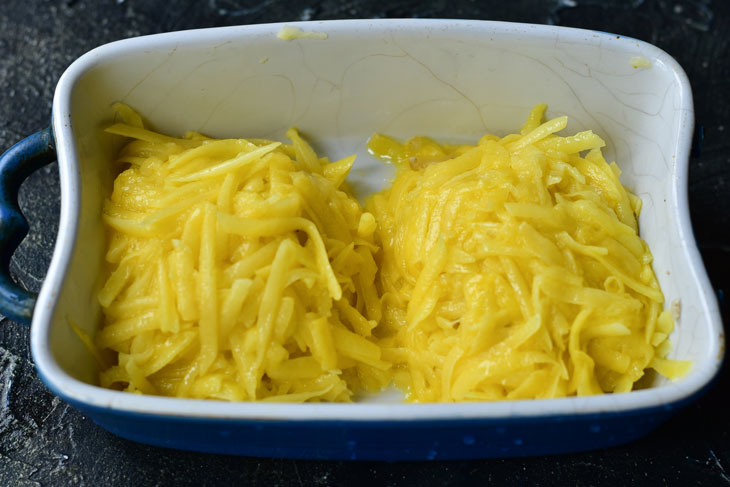 9. The form must be put in the oven, the cooking time for this dish will be only half an hour, the cooking temperature is 180 degrees. Serve the dish preferably hot, you can crush the greens. This baked meat in a potato coat can be served with a light vegetable salad according to the season.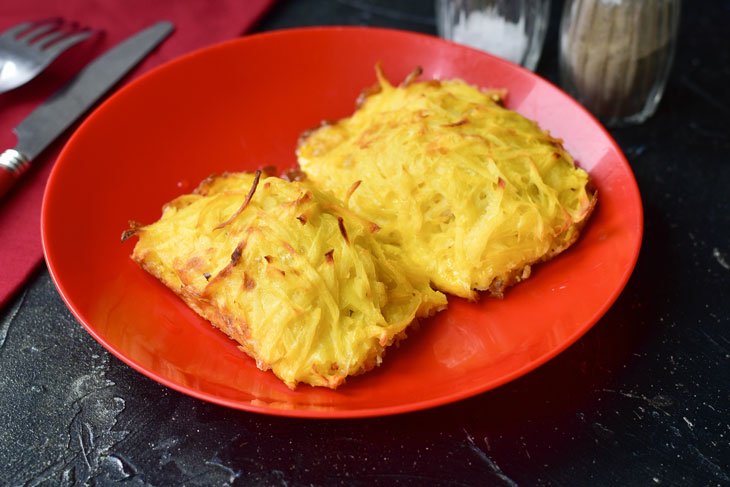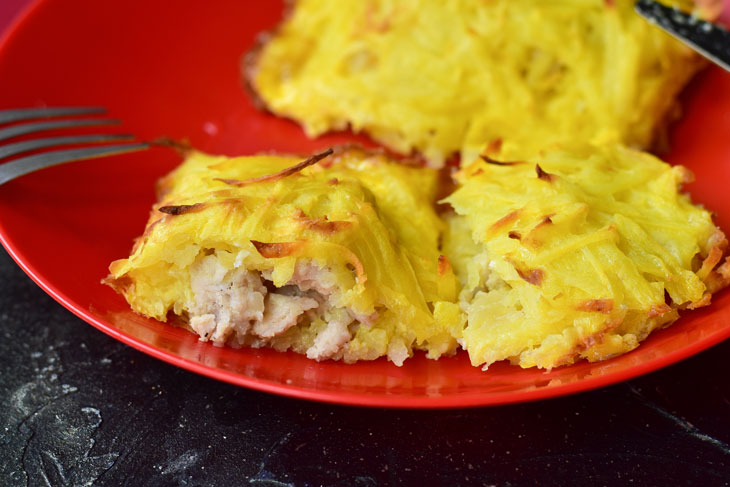 Enjoy your meal!