Jellied chicken is a great dish for a festive or everyday table. Often it is prepared with the addition of gelatin, that is, you don't have to worry that the broth will not harden. Traditionally, the aspic is decorated with slices of bright carrots, slices or slices of boiled eggs, fresh herbs, and cranberries. For the preparation of aspic, it is better to use not too fat-free chicken to get a rich broth.
Ingredients:
Chicken fillet – 300 g.
Chicken on the bone – 250 g.
Bay leaf – 1-2 pcs.
Salt – ½ tsp
Black pepper – 3-4 peas.
Carrots – ½ pcs.
Gelatin – 1 tbsp. l.
Cooking time: 5 hours. Servings Per Container: 3-4.
Cooking:
1. Prepare chicken meat – wash it, cut off all excess.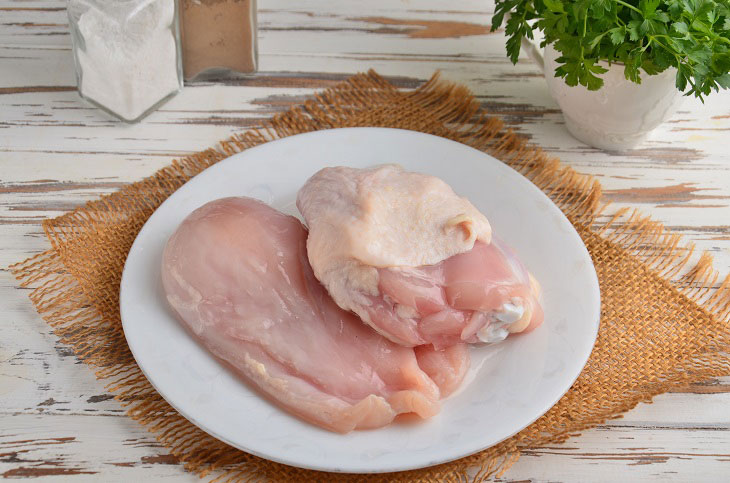 2. Put the fillet and chicken thigh into the pan. Add bay leaf, peppercorns, you can clove.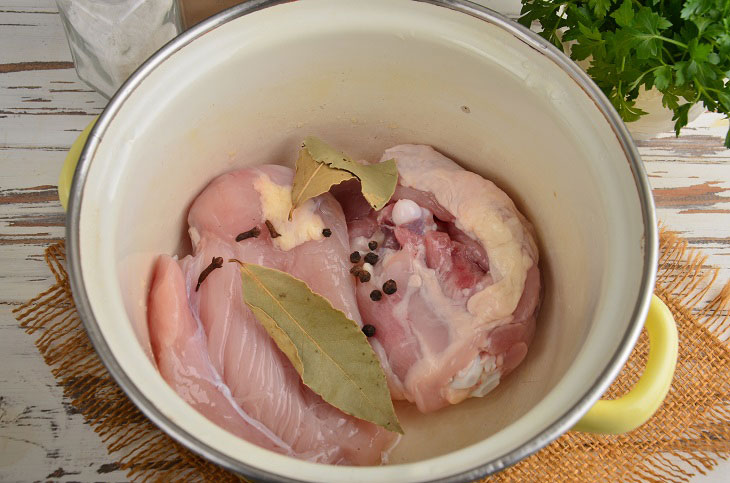 3. Pour water into the pan so that its level is two fingers higher than the chicken. Salt and put the pan on the stove. After boiling, remove the foam and reduce the fire to a minimum. Boil for about an hour.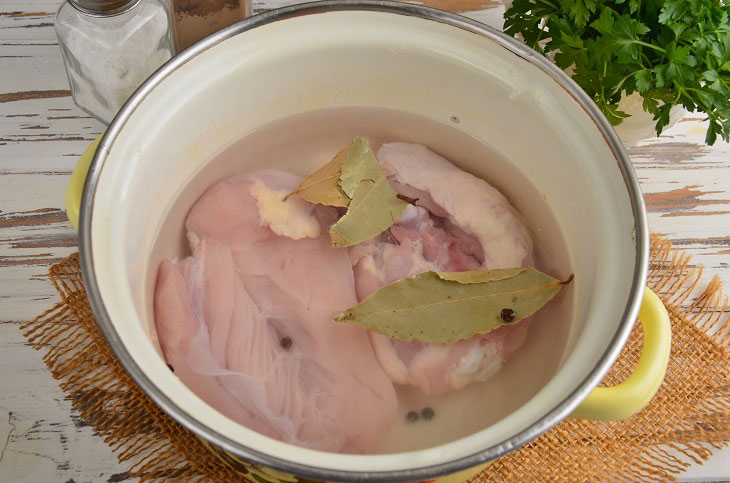 4. After an hour, put the peeled carrots into the broth. Boil the filling for another hour.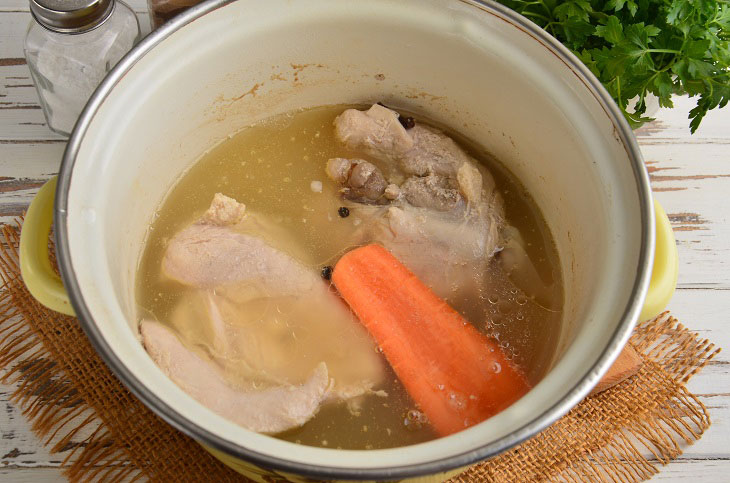 5. While the broth is cooking, pour gelatin into the bowl. Fill it with warm water (about 50 ml) and stir. Let the gelatin swell for 15-20 minutes.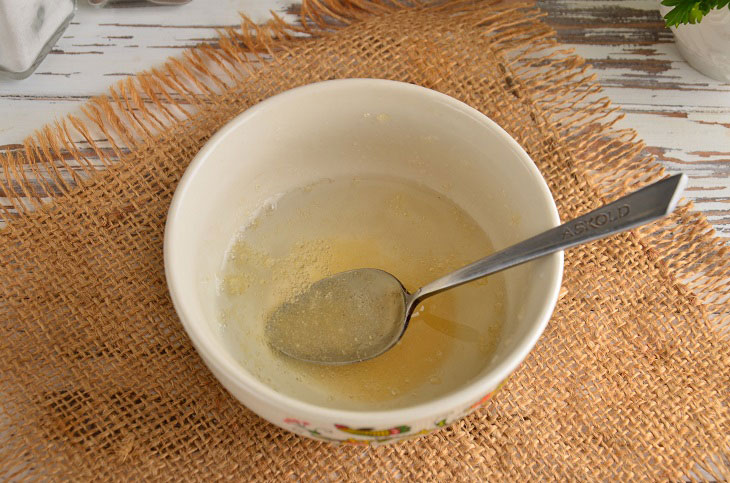 6. Remove the boiled chicken meat, let it cool slightly, and then disassemble it into small pieces. Cut carrots into thin slices. Pour the gelatin into the broth and stir, let stand for 5 minutes.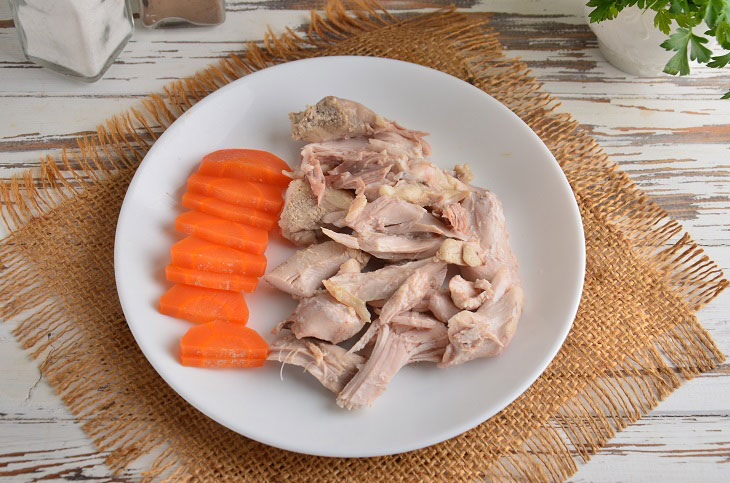 7. In a deep plate at the very bottom, put the pieces of carrots, and on top – pieces of chicken.
The more accurately the products are laid out, the more spectacular the finished dish will look on the table.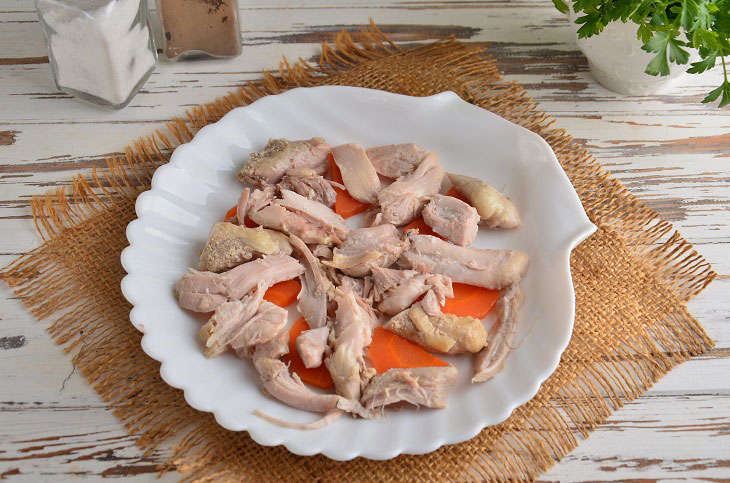 8. Pour the meat with carrots with the broth strained through a sieve. Let cool at room temperature, then refrigerate to set.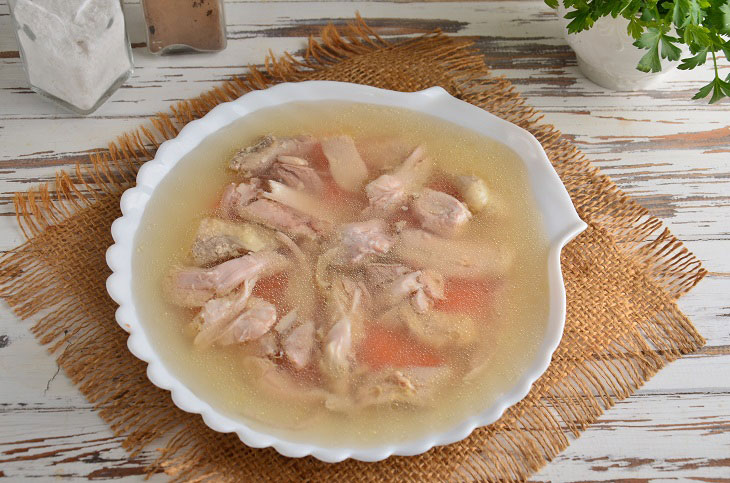 Garnish with fresh herbs just before serving.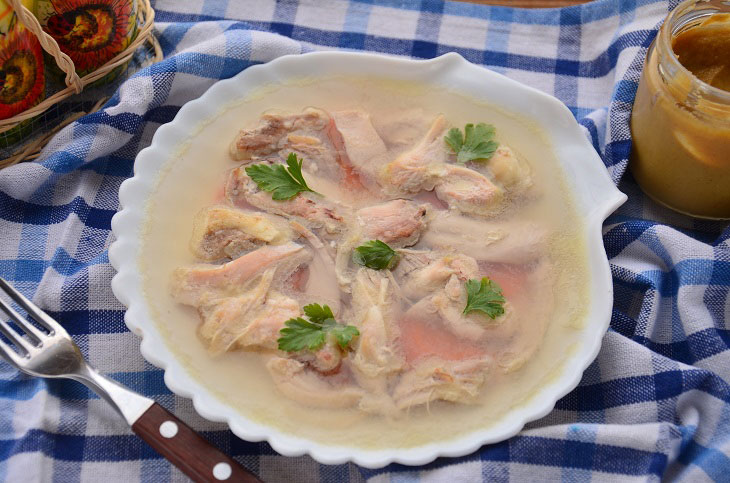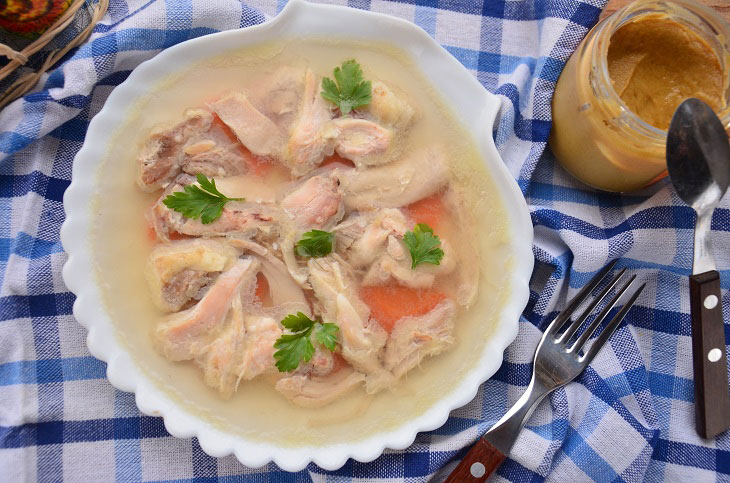 Enjoy your meal!