On the festive table, you always want to cook some kind of original meat dish. This is exactly what the baked pork "Bear's paw" is. The taste of the dish is very satisfying, juicy and fragrant.
Pork is used for its preparation (it is better to give preference to the neck). Hard cheese is also added, so when choosing it on the market, it is better to give preference to natural and the one that you like best in taste.
The highlight of the dish is that such a "Bear's paw" is fried with grated potatoes, and then all this is baked in the oven. It is thanks to this vegetable that you can safely not think about what side dish to make on the festive table. After all, it will be enough just to serve a ready-made meat dish and make your favorite salads.
Ingredients:
Pork – 2 steaks.
Salt – to taste.
Hard cheese – 30-50 g.
Ground black pepper – to taste.
Potatoes – 2-3 pcs.
Egg – 1 pc.
Vegetable oil – 30 ml.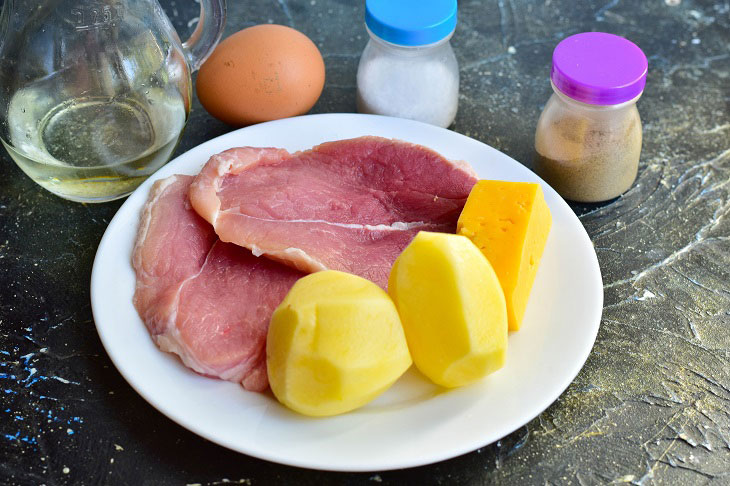 How to cook:
1. So, if you have a whole piece of meat, then wash it first and cut it like chops. Salt and pepper each piece of meat on both sides.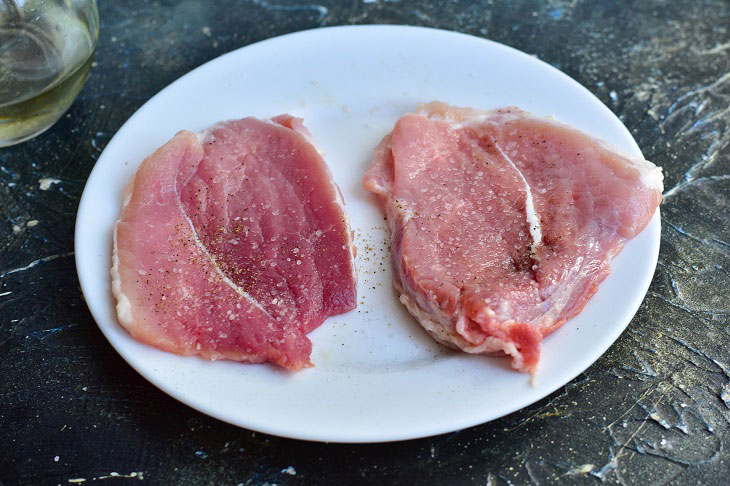 2. In a deep bowl, grate the potatoes on a coarse grater. Beat the chicken egg, add salt and ground black pepper. Mix the potato mixture very well with a spoon.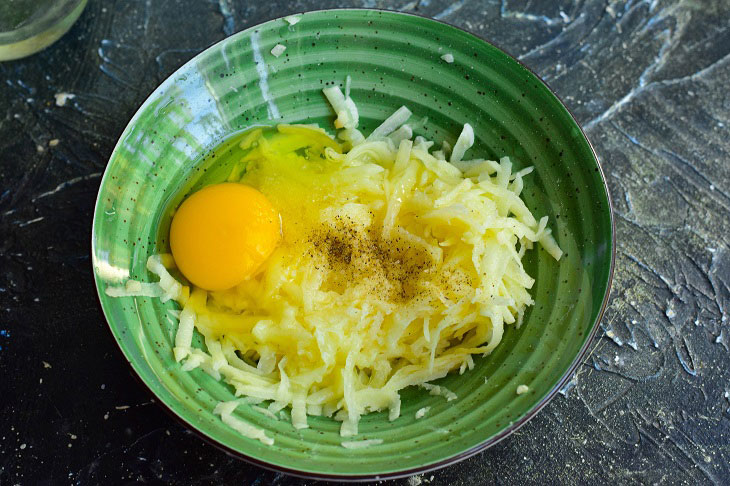 3. Heat vegetable oil in a pan. Lay out two cakes of potato mass, as if crushing it a little.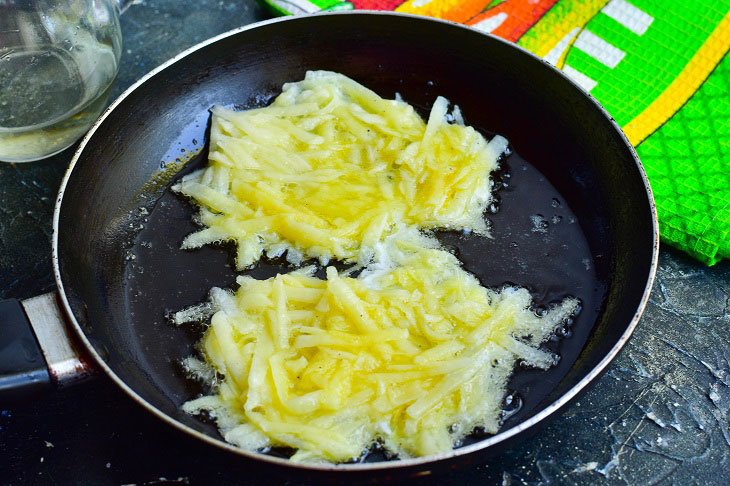 4. Now put the meat steaks on top.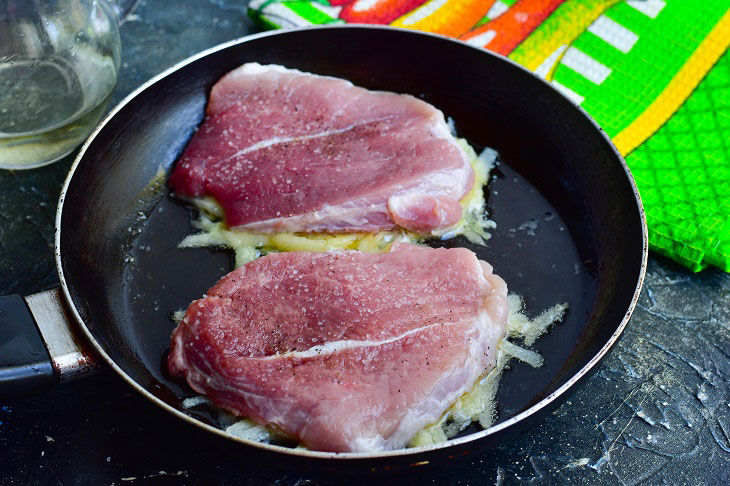 5. Put another 1.5 tbsp on them. l. potato mass.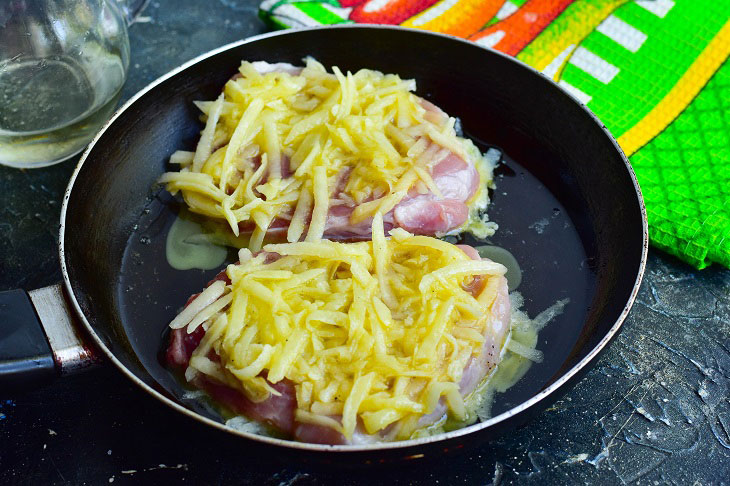 6. Fry the "legs" until a beautiful and golden brown on both sides.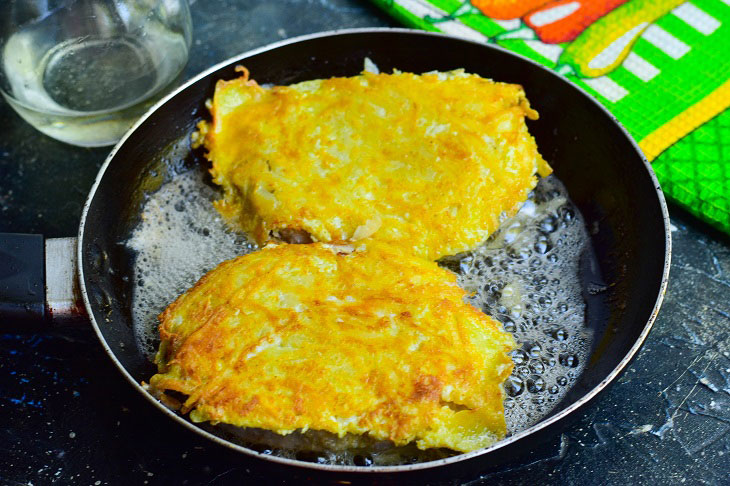 7. Now very carefully transfer them to a baking sheet.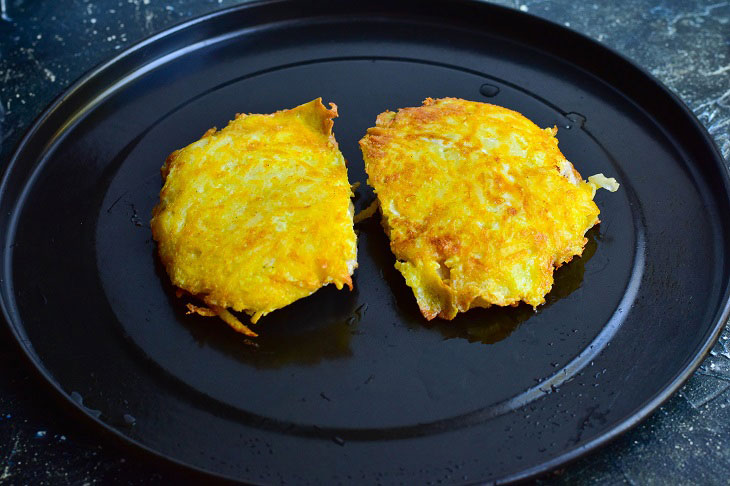 8. Send it to the oven preheated to 190 degrees for 25-30 minutes.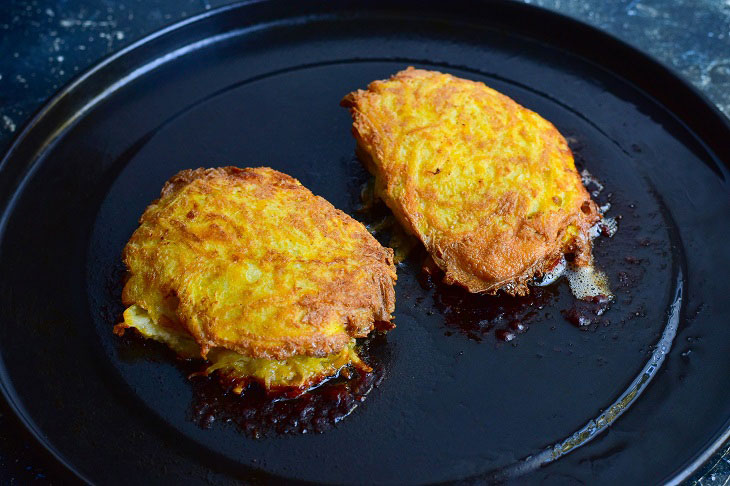 9. Grate hard cheese and put it on the finished dish. Send the baking sheet to the turned off oven for literally a minute. This is only necessary in order for the hard cheese to melt!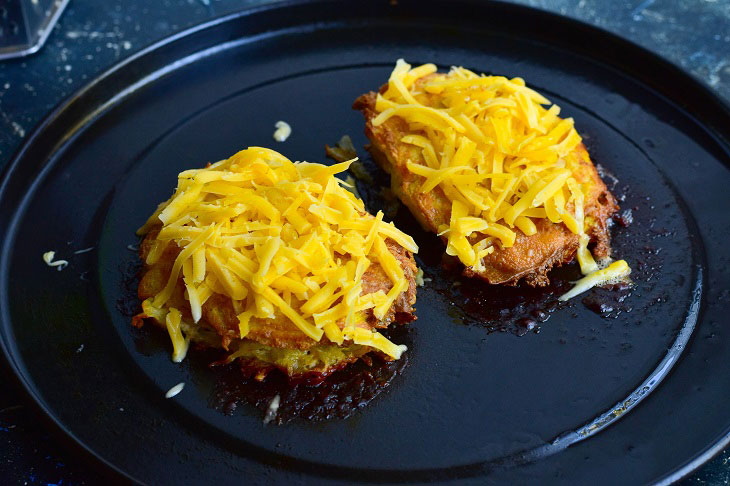 10. Now transfer the baked Bear Paws pork to a beautiful dish. Serve them on the table right away! Let your holiday be unforgettable!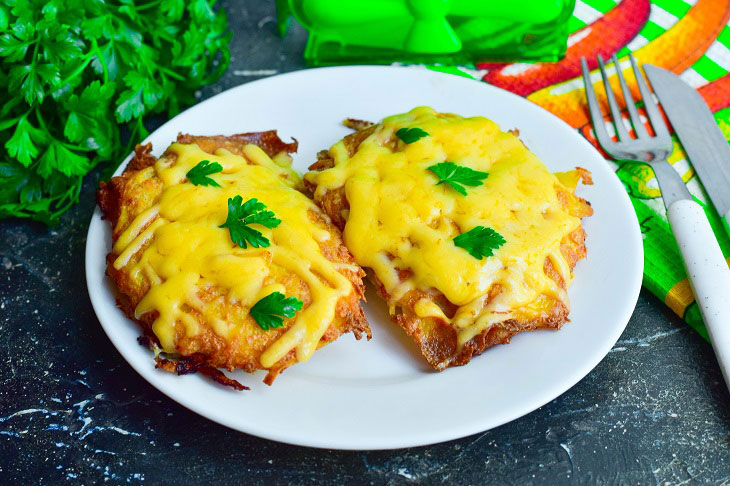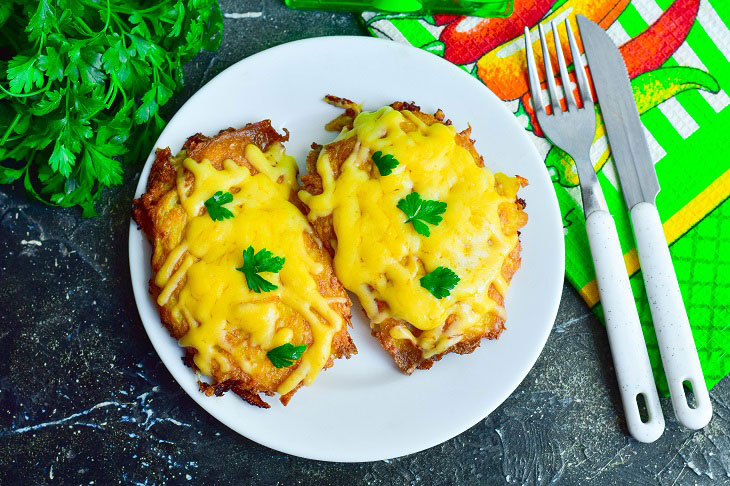 Bon appetit!