Cooking cheesecakes for an afternoon snack or breakfast – what could be easier. Such banana buns will appeal to both children and adults. For the test, you can use both kefir and sour milk – it does not matter. The main thing is high-quality yeast that will make your pastries magnificent. If desired, vanilla sugar can also be added to the dough – it will give baking a special recognizable aroma.
Ingredients:
Small bananas – 2 pcs.
Warm kefir – half st.
Wheat flour – 2 tbsp.
Warm water – a quarter of Art.
Cottage cheese of any fat content – 200 g.
Express yeast – 1 tsp
Sugar – 3 tbsp. l.
Salt – half tsp.
Butter – 60 g.
Yolk – for greasing cheesecakes.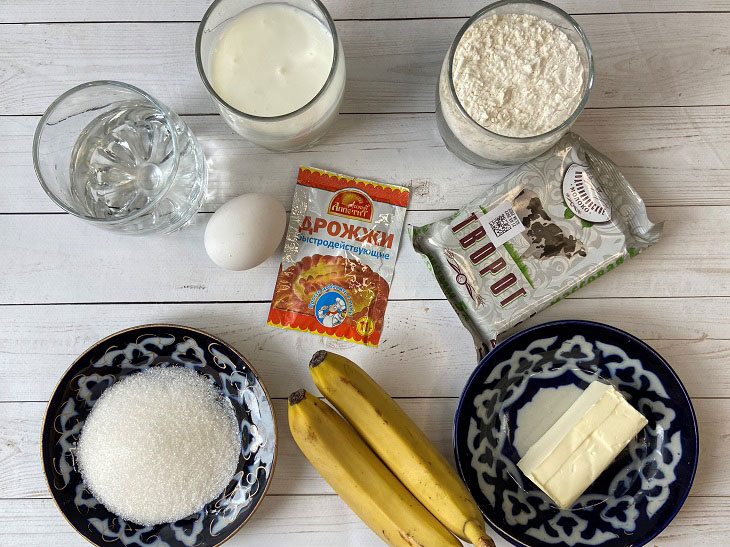 How to cook:
1. First of all, you need to heat kefir in the microwave, and combine it with warm water. Mix.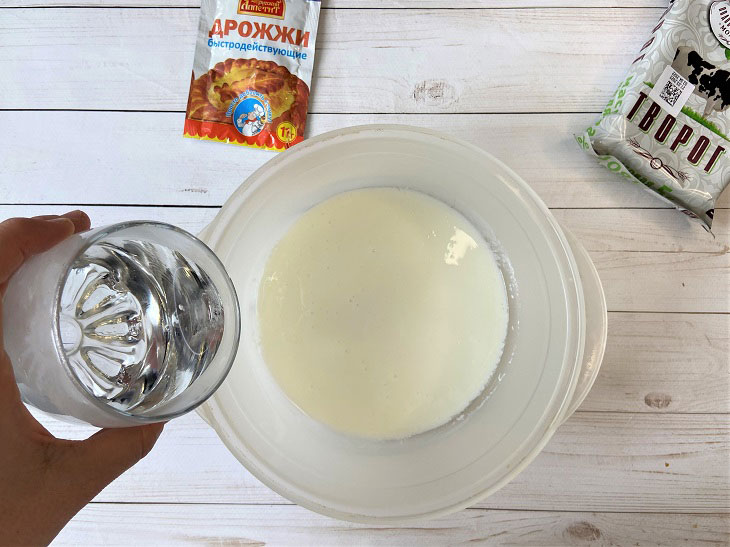 2. Add a teaspoon of dry yeast and stir. You can wait a little, literally a minute for the yeast to disperse.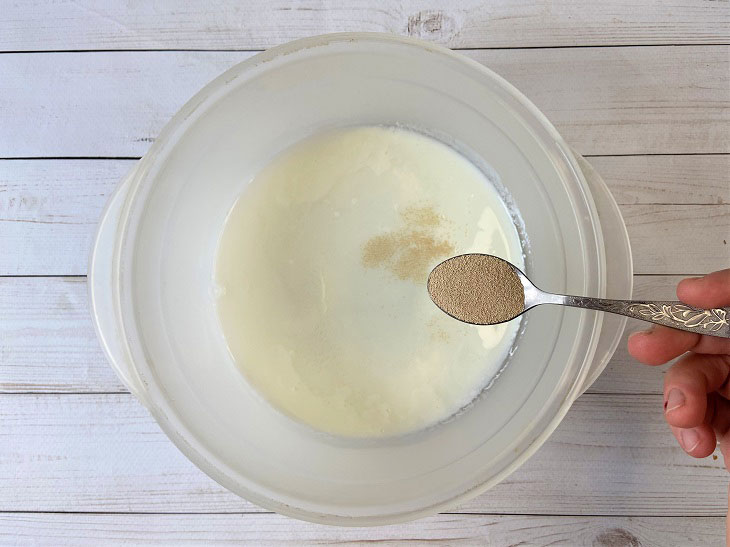 3. Now pour a couple of tablespoons of sugar to kefir and mix. Since the kefir is warm, the crystals should dissolve very quickly.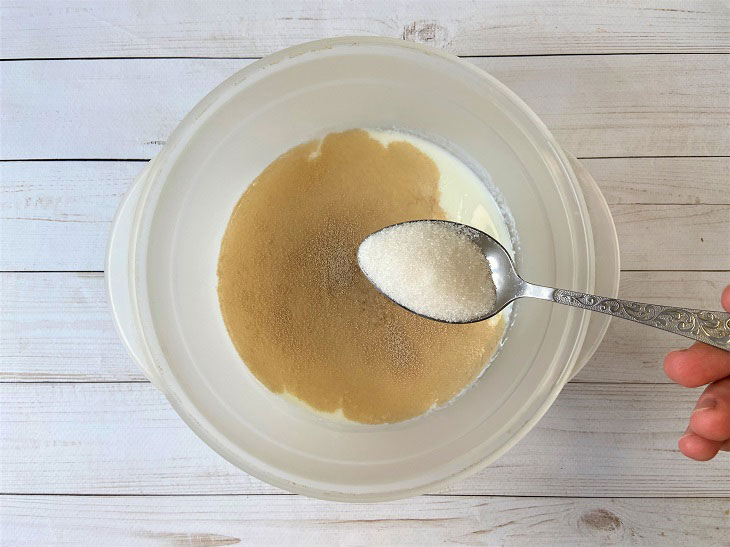 4. Butter should be very soft – you can heat it in the microwave. After that, add the oil to a bowl with kefir and knead it.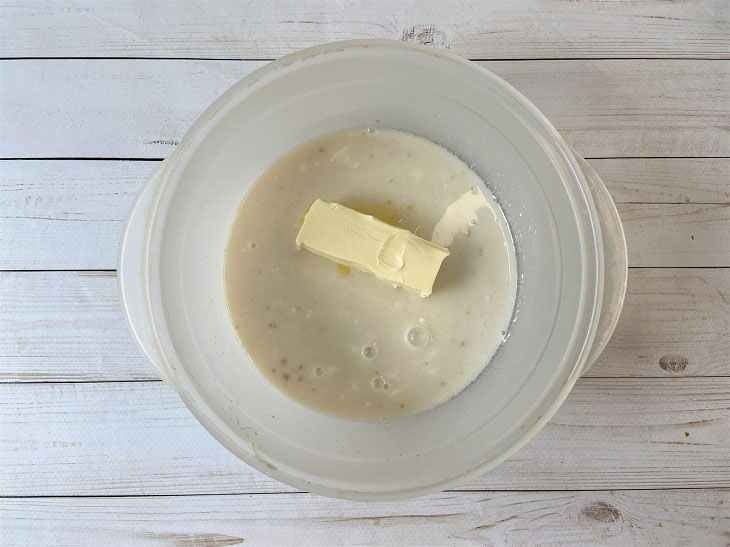 5. Pour half of the sifted flour into a bowl and knead the dough. At first the dough will be liquid, but gradually with the addition of flour, the dough will look like yeast.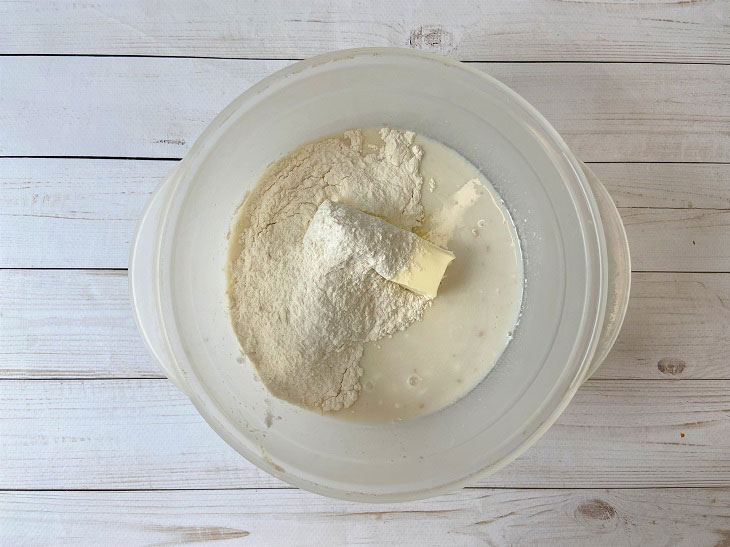 6. When the dough is kneaded, and it should be kneaded for at least five minutes, put the bowl in a warm place, remembering to cover with a lid. Leave for an hour.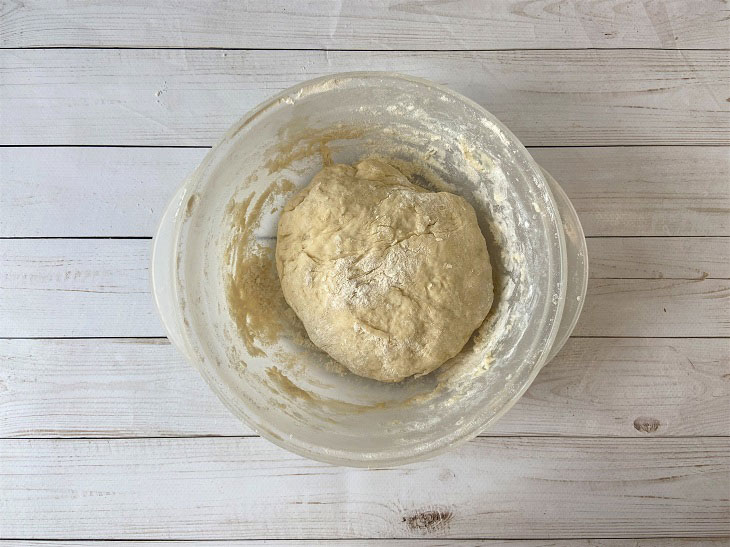 7. In a separate bowl, combine the peeled banana and cottage cheese. If you wish, you can add a spoonful of sour cream.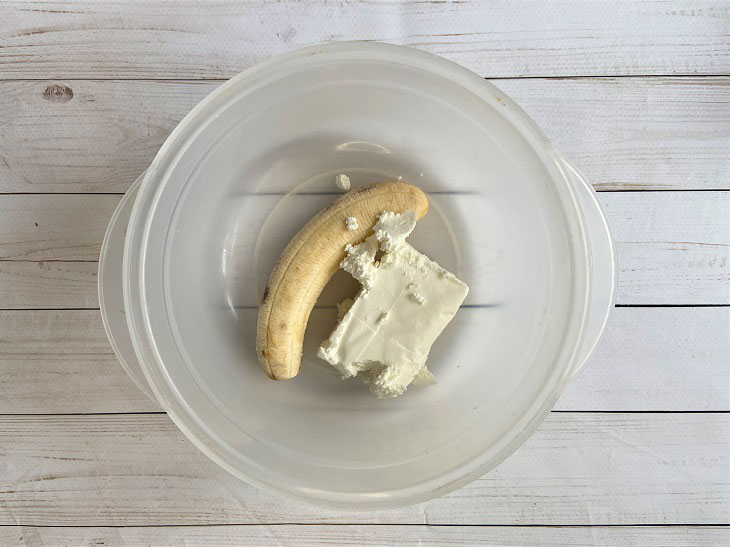 8. Thoroughly mash the banana, and if possible, mix the mixture with a blender.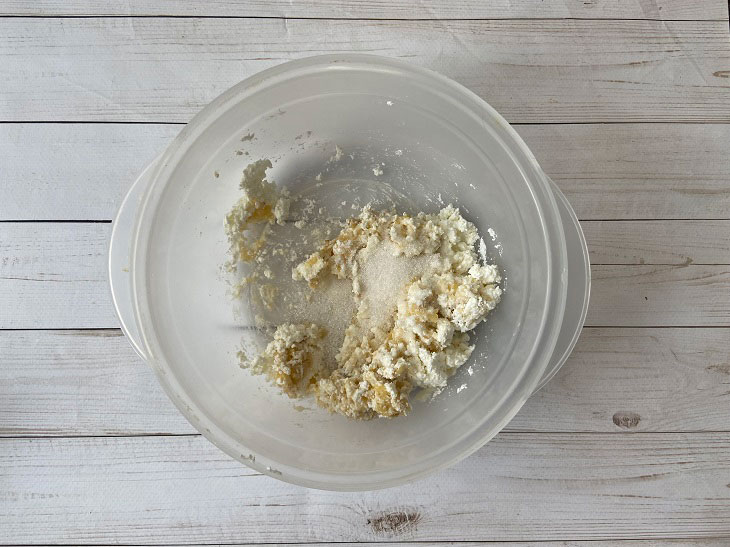 9. To make the dough rise faster, you can place it in a water bath. When you see that the dough has doubled in size, you can start making cheesecakes directly.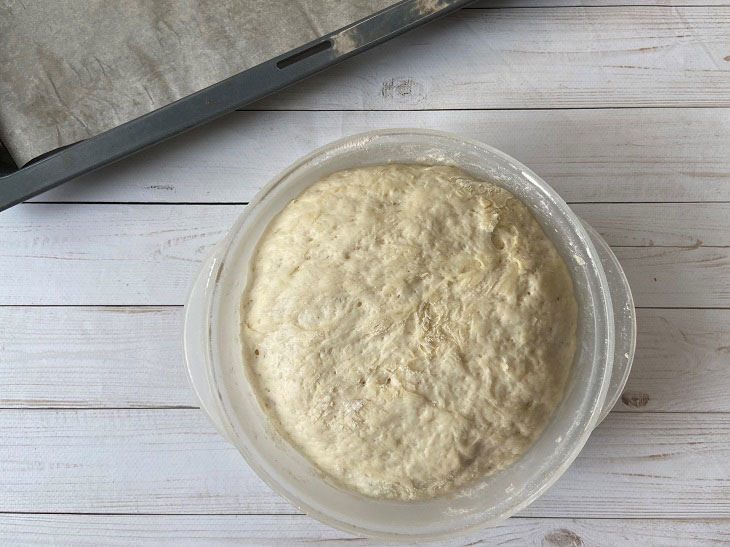 10. Carefully shape the dough into balls and place on a greased baking sheet. After that, using a small glass on each ball, you need to make a recess.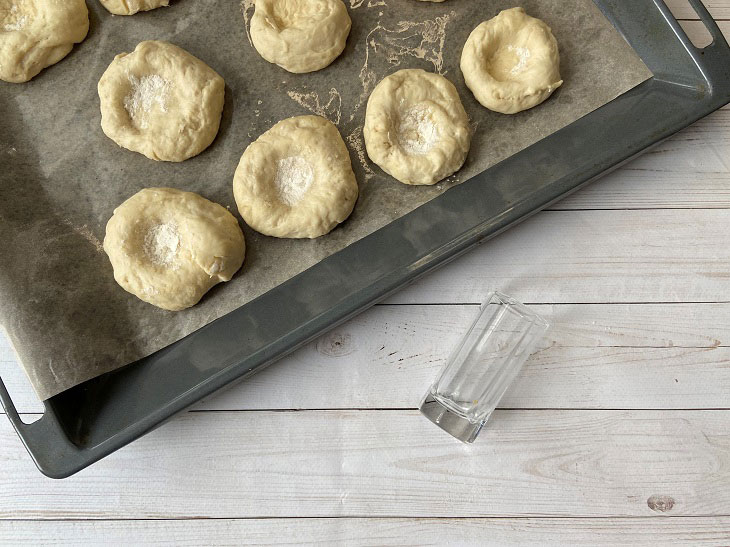 11. Now you need to put the banana-curd filling in the prepared recesses.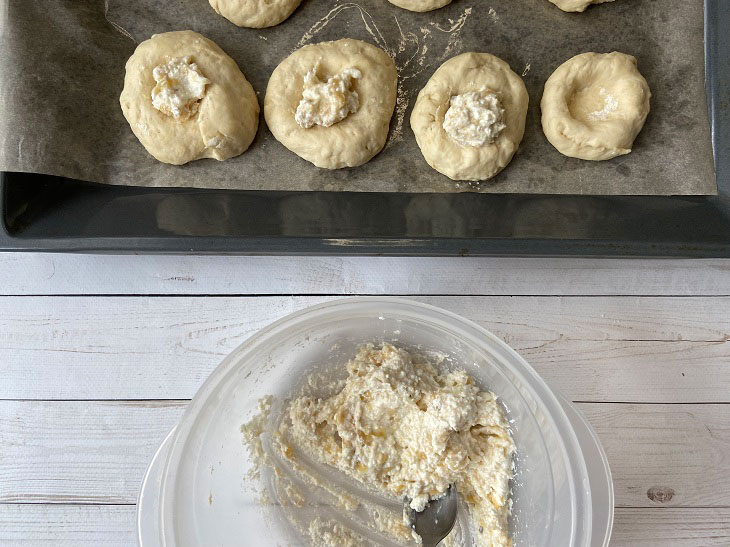 12. Place a small piece of banana in the center of each cheesecake. This is an optional step. After that, let the cheesecakes stand for ten minutes and grease them with whipped yolk.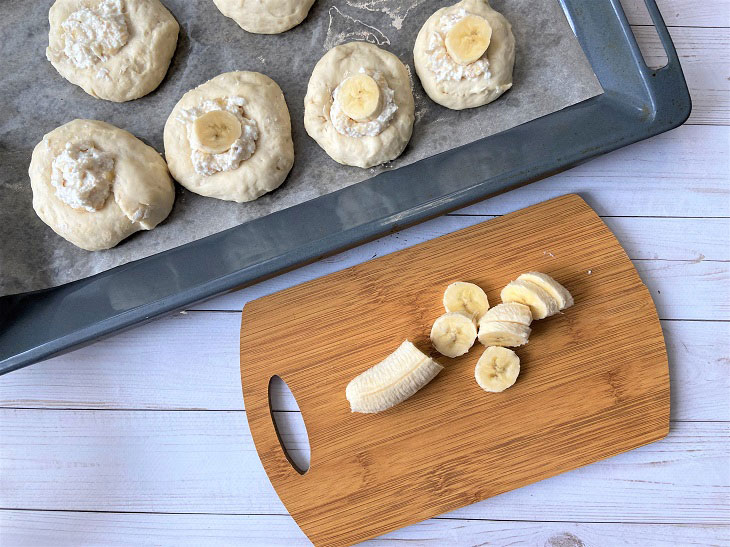 13. Bake for twenty minutes at medium temperatures. You can serve with any drinks.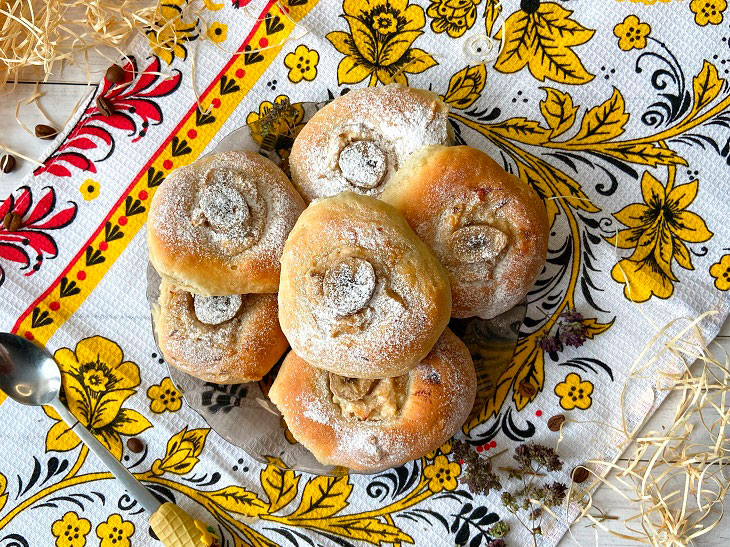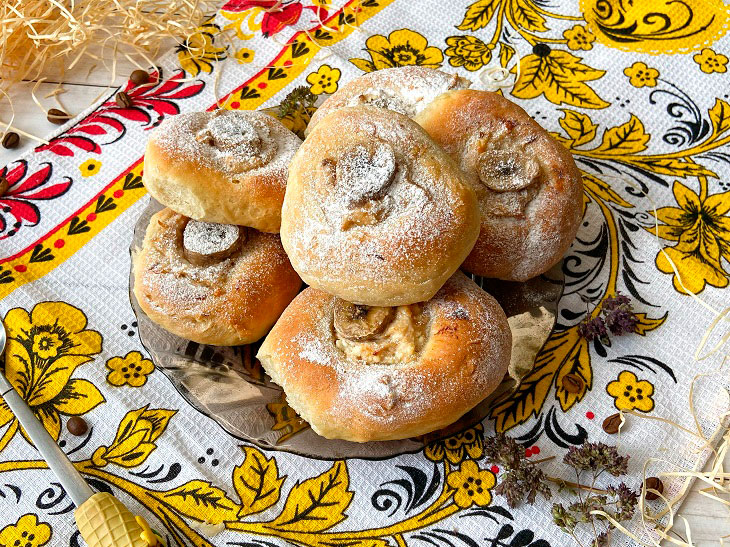 Bon appetit!