Beautiful serving, quick preparation and a simple set of products – this is not a complete list of the advantages of a tomato and cottage cheese snack. It turns out appetizing, fragrant and non-greasy. Such an appetizer is sure to attract the attention of guests. If you remove garlic from the composition, then tomatoes decorated in bright colors can be served to children or cooked for breakfast.
Ingredients:
Tomatoes – 3 pcs.
Eggplant – ¼ pcs.
Cottage cheese – 100 g.
Sour cream – 2 tbsp. l.
Dill – 1 bunch.
Garlic – 1-2 cloves.
Sunflower oil – 30 ml.
Black pepper – to taste.
Salt – 1 tsp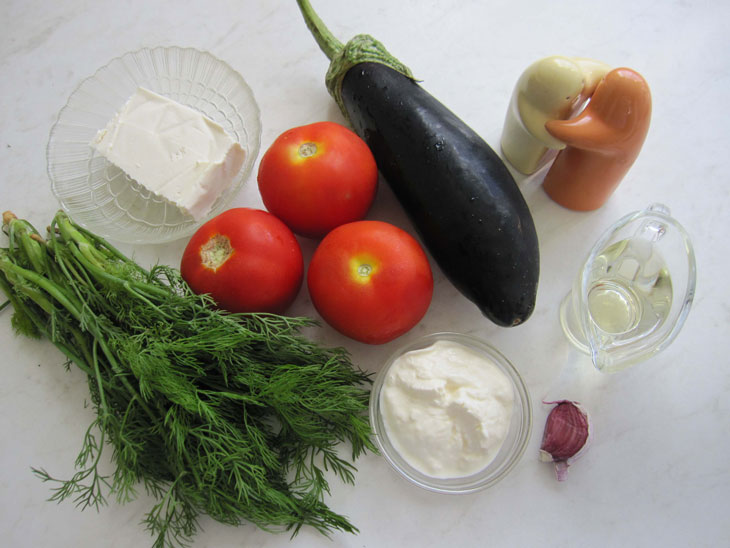 How to cook:
1. For the filling, you need to wipe the cottage cheese through a fine sieve. It is better to use soft, not sour cottage cheese of good quality. Rinse dill or other fresh herbs and shake off the water. Finely chop. Grate the garlic on a fine grater, pass through a press or chop with a knife. Mix cottage cheese, herbs and garlic.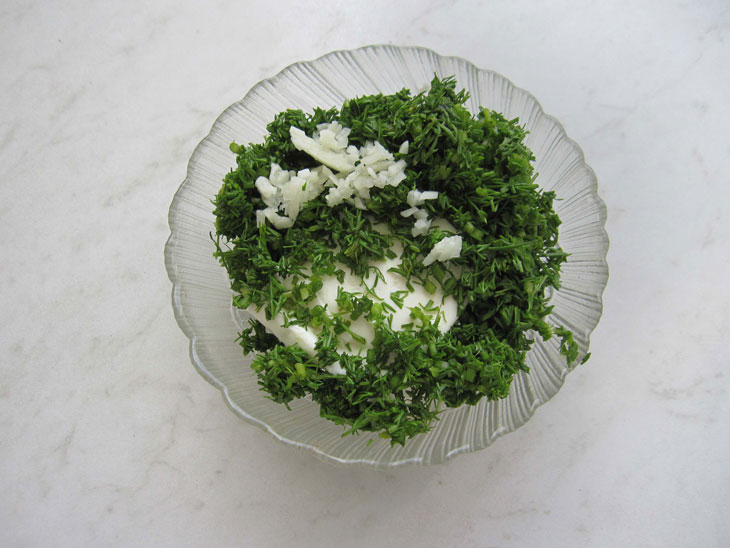 2. Add thick sour cream. If it is liquid, then the water must be drained. Instead of cottage cheese with sour cream, cream or curd cheese is suitable for the filling. Add salt and pepper to taste. Mix everything well until smooth and refrigerate.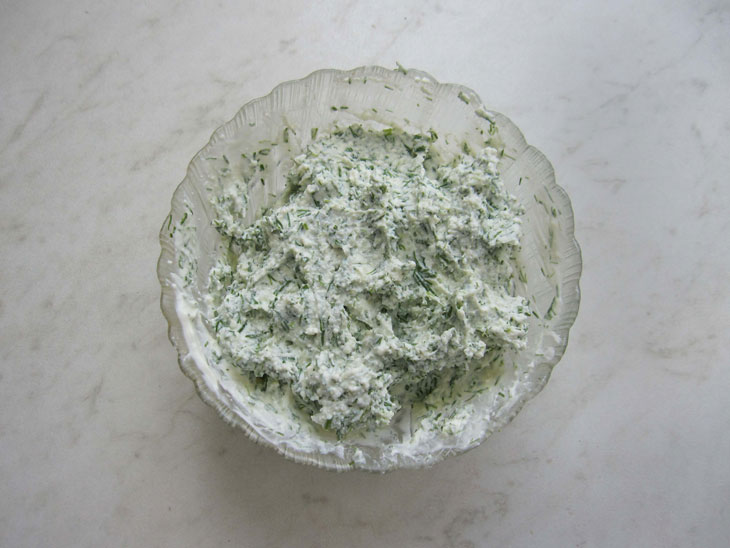 3. Meanwhile, prepare the vegetables. Cut the eggplant lengthwise. Cut one half into thin slices.
If the eggplant is bitter, salt the slices and leave for 20 minutes. Then rinse them with cold water and pat dry with paper towels. After that, they can be fried. Eggplant without bitterness can be fried immediately after cutting.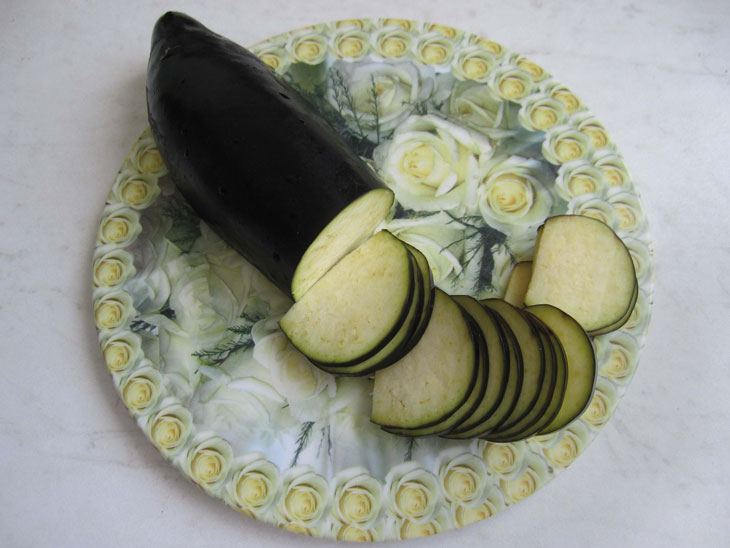 4. Heat up some vegetable oil in a frying pan. Fry eggplant slices in oil on both sides for 1 minute. Lay them out on paper towels to remove grease.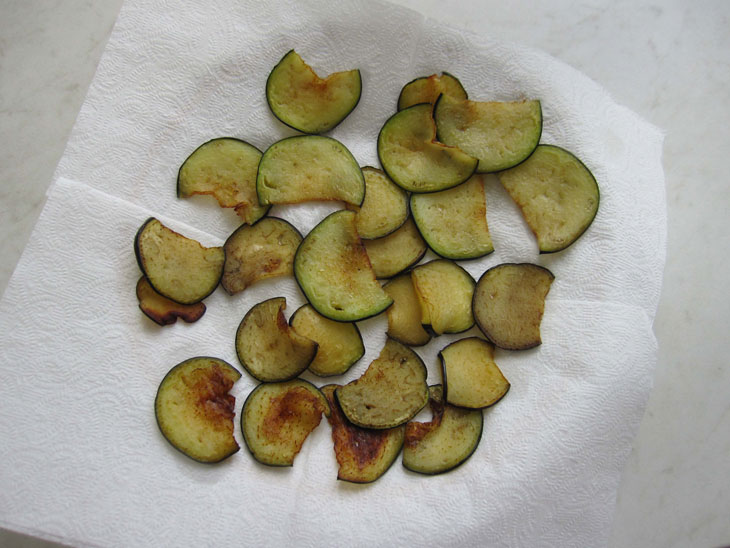 5. Choose medium-sized, uniform in size and shape tomatoes. It is better if they are fleshy, with a minimum amount of liquid inside. Cut off the lid of each tomato and 2-3 thin layers under it. Remove the pulp from the remaining cups.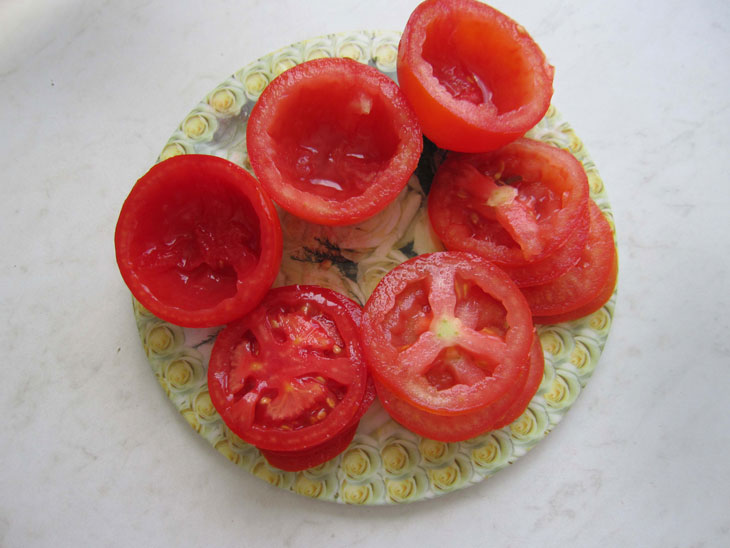 6. Cut the cut layers of tomatoes in half. Lay out the chain, alternating slices of eggplant and tomatoes. Lubricate one edge with a small amount of curd filling. Fill a cup of tomato with cottage cheese.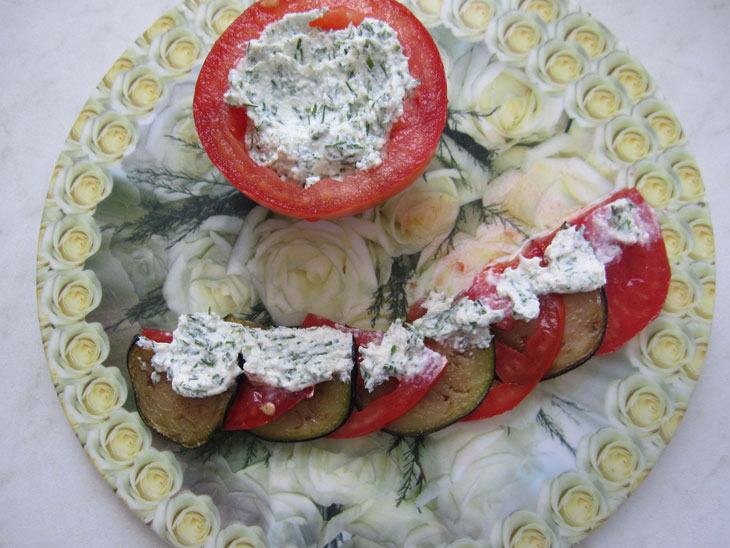 7. Roll up the chain and eggplant and tomatoes in the form of a flower and place it in a cup with cottage cheese. Slightly spread the "petals".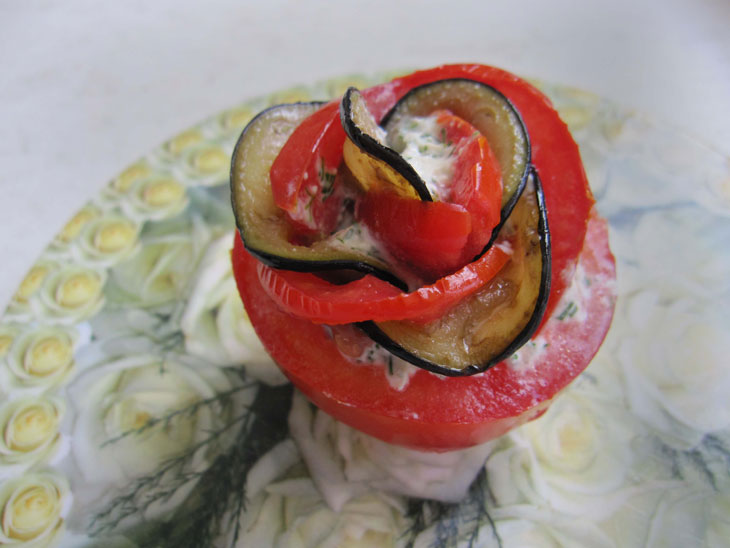 Garnish with fresh herbs before serving.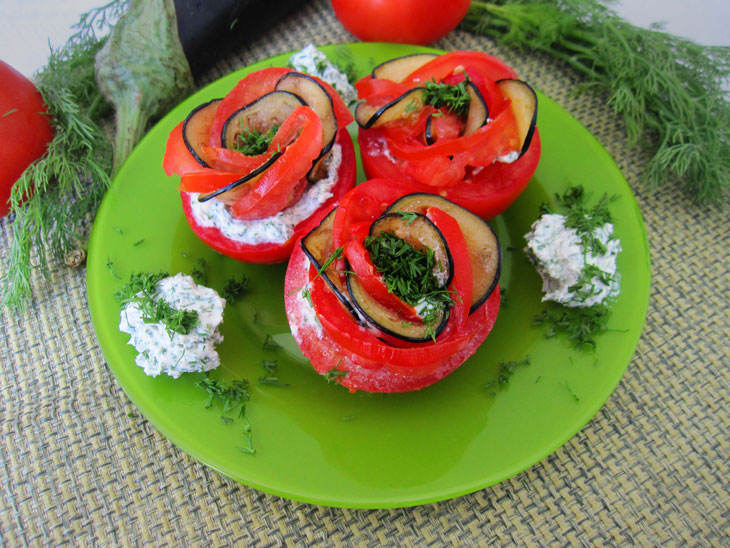 Enjoy your meal!