Salad "Bouquet of Flowers" with chicken, egg, carrot and apple is very juicy. The dish conquers with its unusual taste. Chicken meat goes well with apple, cheese and carrots, and eggs give the salad softness and satiety.
Ingredients:
Chicken fillet – 1 pc. (300 g).
Carrots – 1-2 pcs. (110 g).
Sour apple – 1 pc. (180 g).
Eggs – 4 pcs. (220 g).
Walnut kernels – ½ tbsp. (50 g).
Garlic – 2 cloves (6 g)
Salt – to taste.
Pepper – 1 pinch.
Mayonnaise – 4 tbsp. l. (150 g).
For decoration:
Dill – ½ bunch.
Boiled carrots – 1 piece.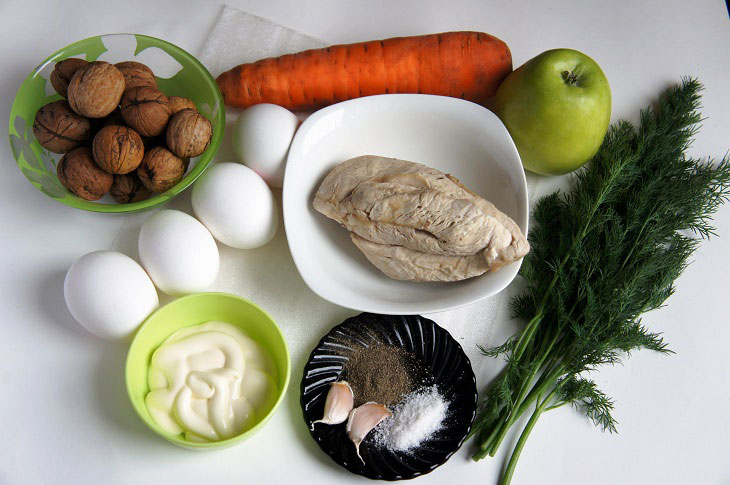 How to cook:
1. Place the chicken fillet in a saucepan, fill with water and put on fire. After boiling, cook for 25 minutes over low heat. Readiness is checked by piercing the meat with the tip of a sharp knife. The tip of the knife easily enters the meat.
To keep the meat soft and juicy, cool it without removing it from the broth. Then we take out the cooled fillet from the broth and cut into cubes.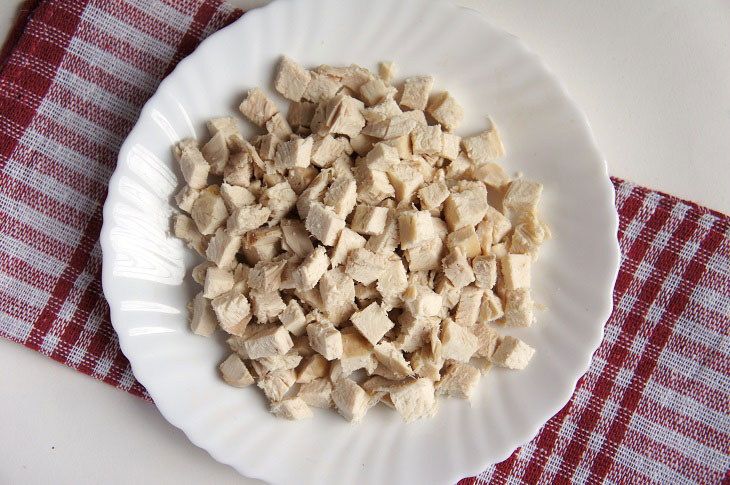 2. Wash the carrots, peel and rub on a coarse grater.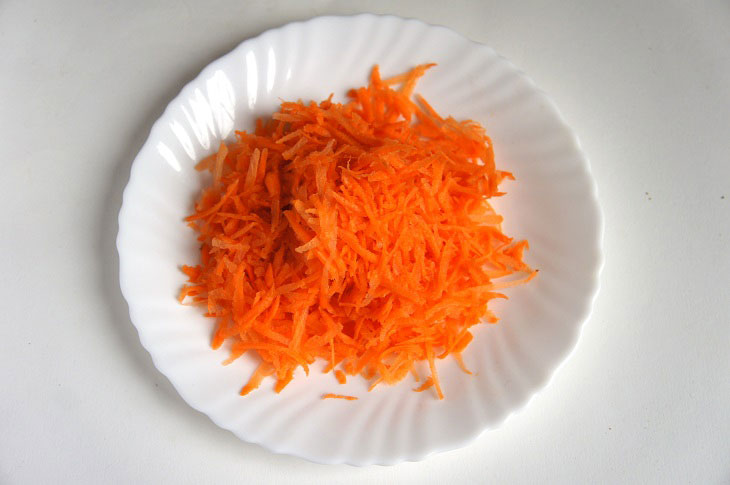 3. We send the grated carrots to the salad bowl for chicken meat.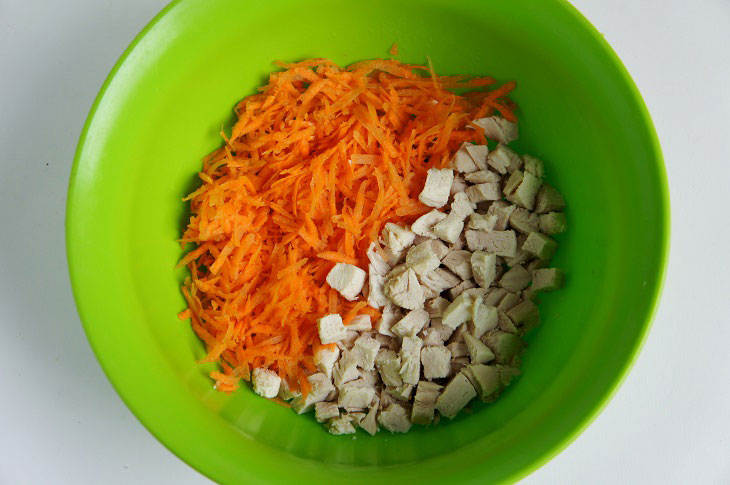 4. Boil the eggs for 8 minutes after boiling. Cool and clean. Cut one protein into thin slices, leave to decorate the salad. Grind the rest of the whites on a coarse grater, and the yolks on a fine grater.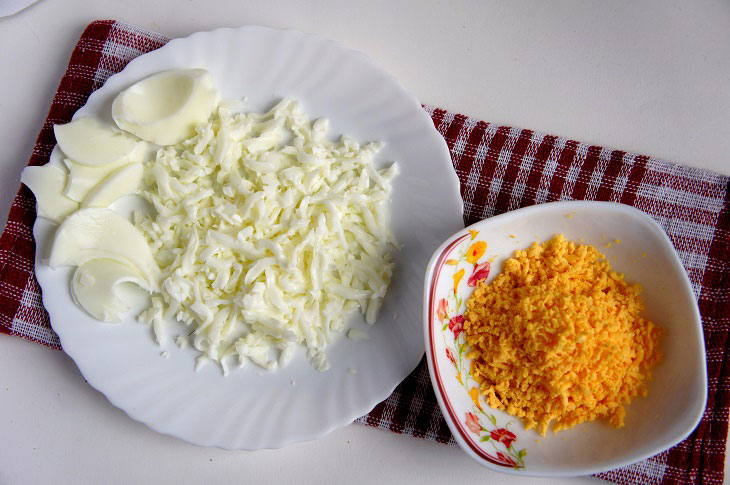 5. For a salad, it is better to take an apple of the Simirenko variety. We wash, peel and seeds a large apple and rub it on a coarse grater.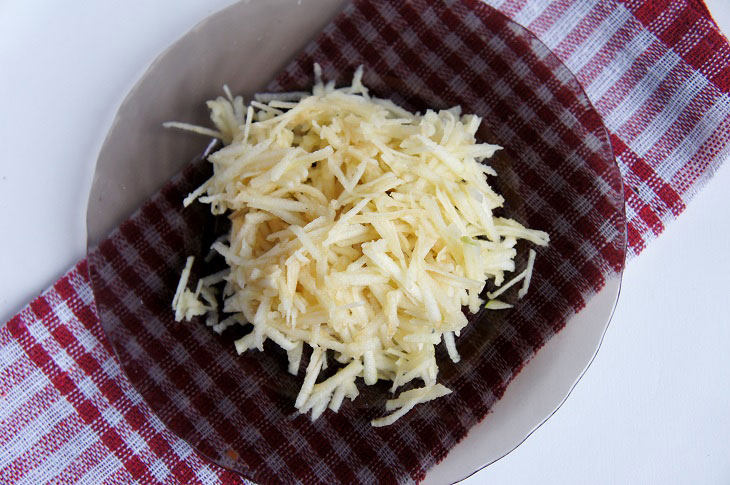 6. Send the chopped apple to the rest of the ingredients.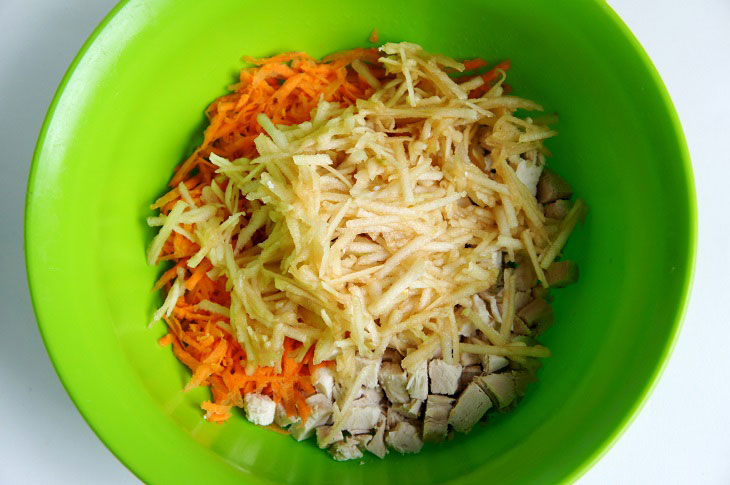 7. Finely chop the walnut kernels and garlic cloves with a knife. Pour the crushed walnut kernels and garlic into a salad bowl. Salt and pepper the salad.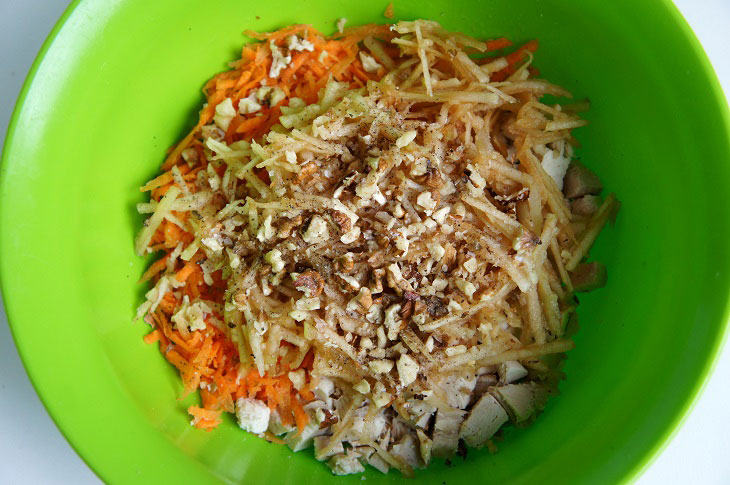 8. Add mayonnaise.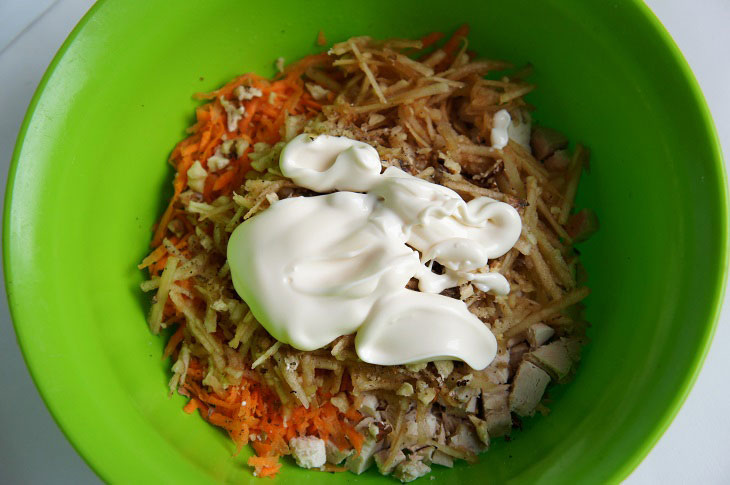 10. Gently and thoroughly mix all the salad ingredients together with mayonnaise.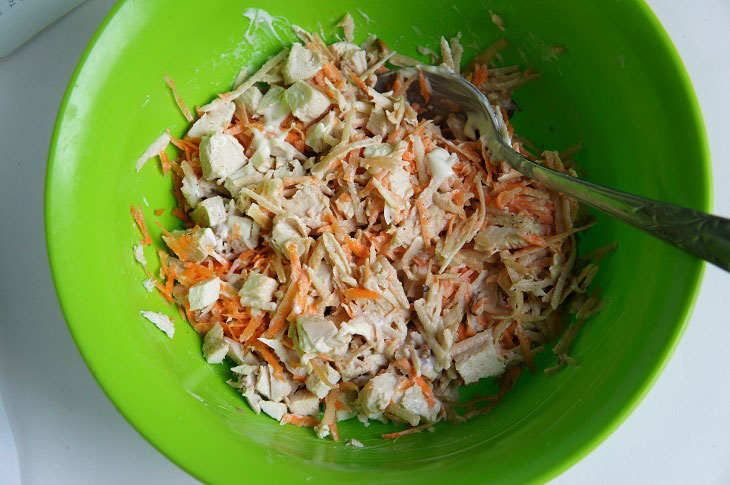 11. Put the dish on a plate, nicely leveling its surface. From above we make a mayonnaise net and cover with grated egg whites and yolks.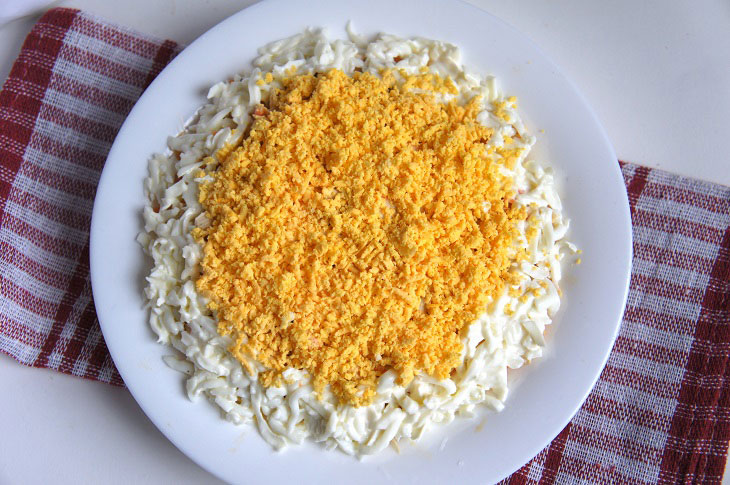 12. Cut out several flowers from pre-cooked carrots. From the reserved boiled egg white, cut out small flowers.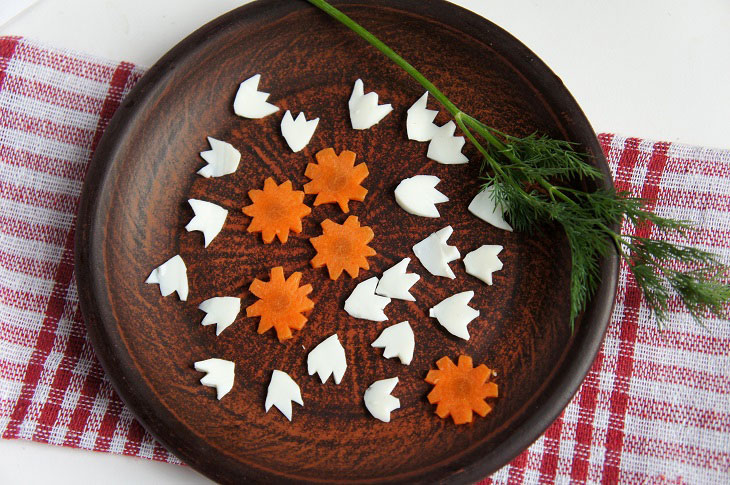 13. We decorate the salad with flowers cut from carrots and eggs and sprigs of dill or other herbs.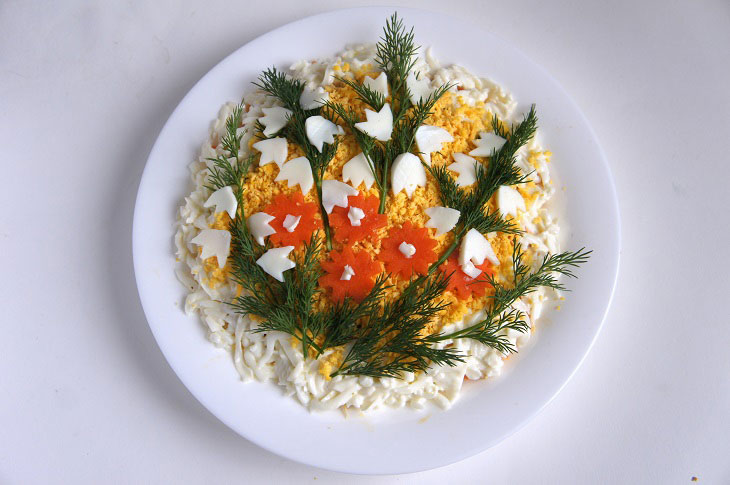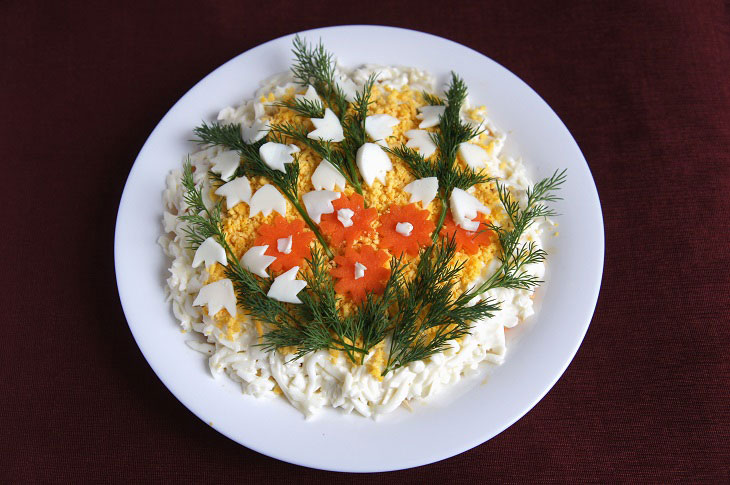 Enjoy your meal!