Salad "Novgorodsky" is a salad that is very interesting in taste, which turns out to be hearty and quite juicy, due to the fact that it is prepared from meat, apples, bell peppers (you can replace it with colored sweet), cucumber.
For a more refined taste, walnuts are also added to it. When choosing meat in the grocery store, it is better to buy the one that you are used to cooking. In this recipe, chicken fillet was used, however, turkey will be no worse. And in general, you can make a salad even with pork or beef. It all depends solely on your taste preferences.
Ingredients:
Fillet – 300 g (maybe it will be with more weight or less, it all depends on its size).
Apple – 1 pc.
Mayonnaise – for dressing.
Bulgarian pepper – 1 pc.
Cucumber – 1 pc.
Salt – ¼ tsp
Oil (meaning vegetable or butter) – 40 ml.
Ground pepper – a few pinches.
Walnuts (you can use any others instead) – a handful.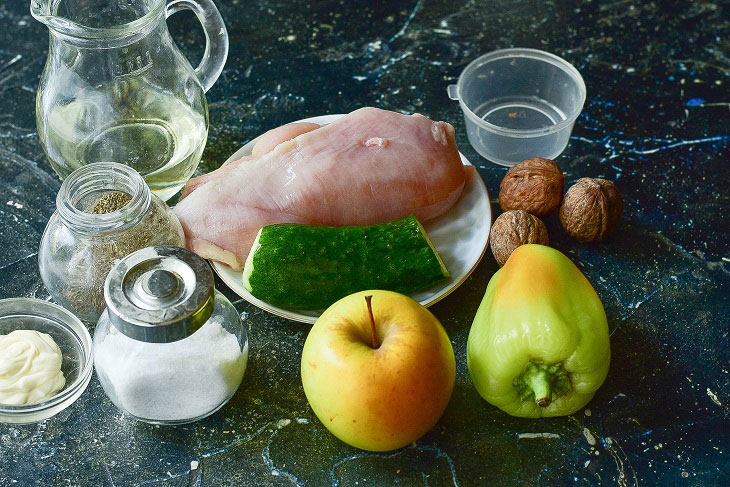 How to cook:
1. Take the meat and cut it into pieces. It can be cut into strips.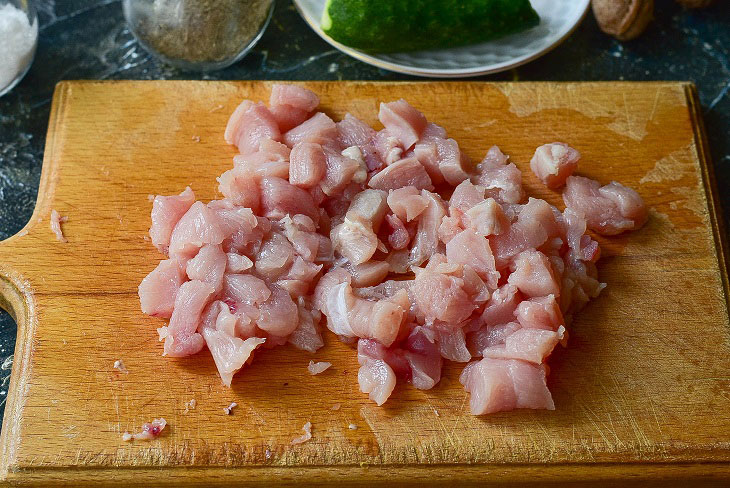 2. Wash the cucumber. Cut it into strips.
By the way, not only fresh cucumber, but also salty will do.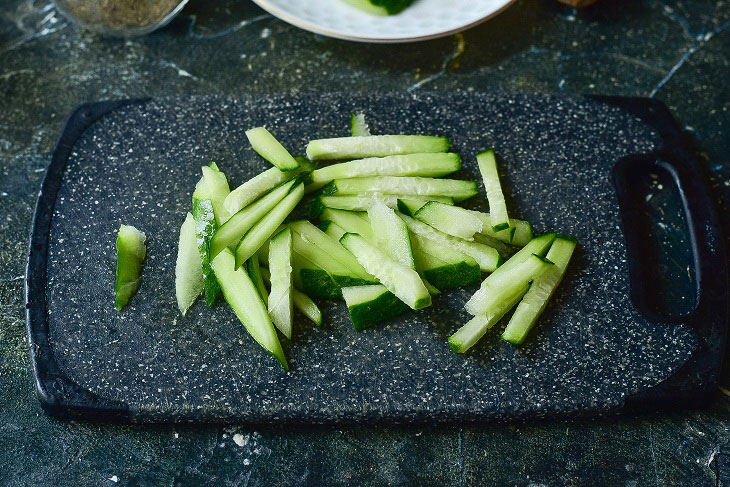 3. Peel the apple. Cut it the same way.
For a salad, it is best to take a fruit that is not too sour.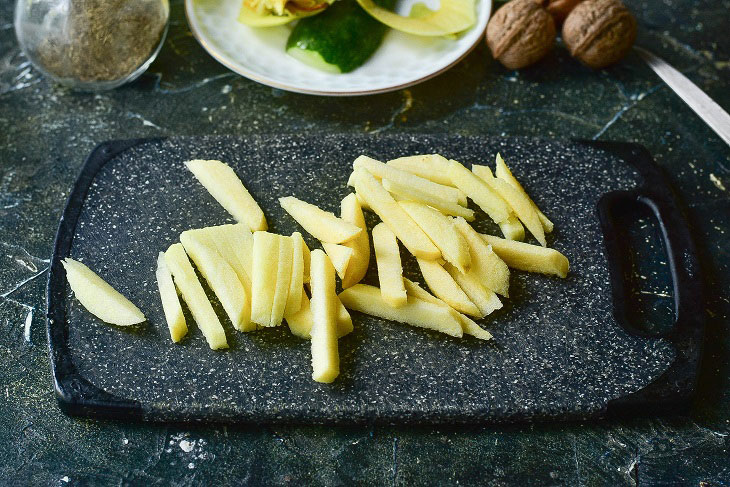 4. Now do the same with the bell pepper. If you replace it with a sweet color, the salad will come out even more original in taste.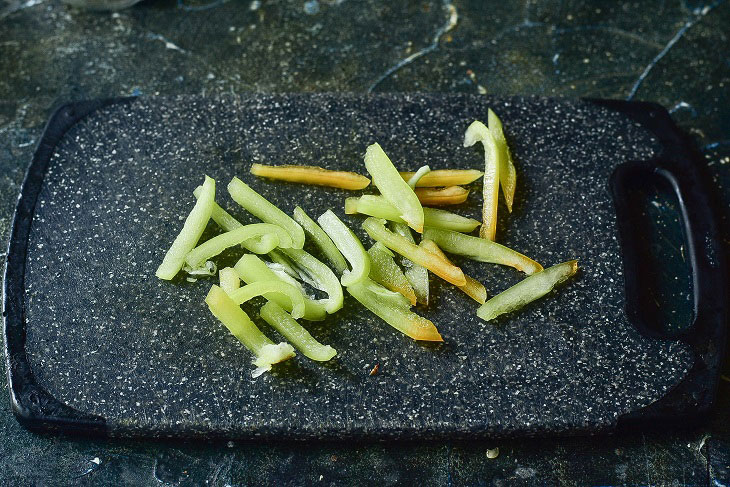 5. Melt pork lard in a frying pan or heat vegetable oil. Fry the meat until fully cooked. Just don't forget to salt and pepper it.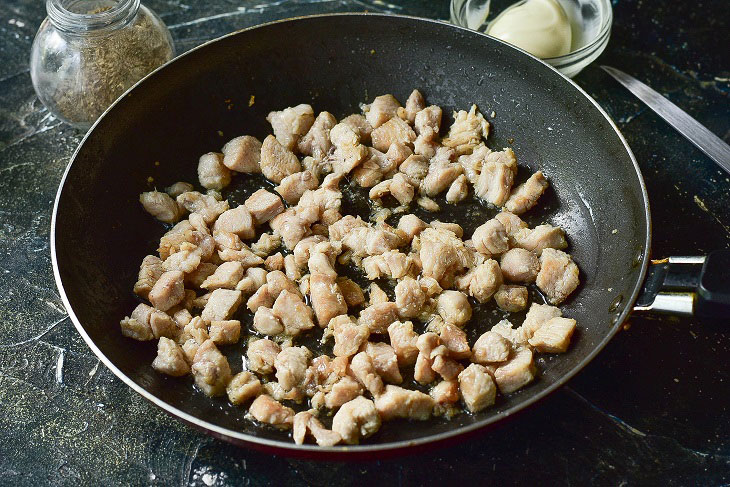 6. Transfer cucumber, apple, pepper, meat to a bowl. Add mayonnaise. You can dress the salad with sour cream.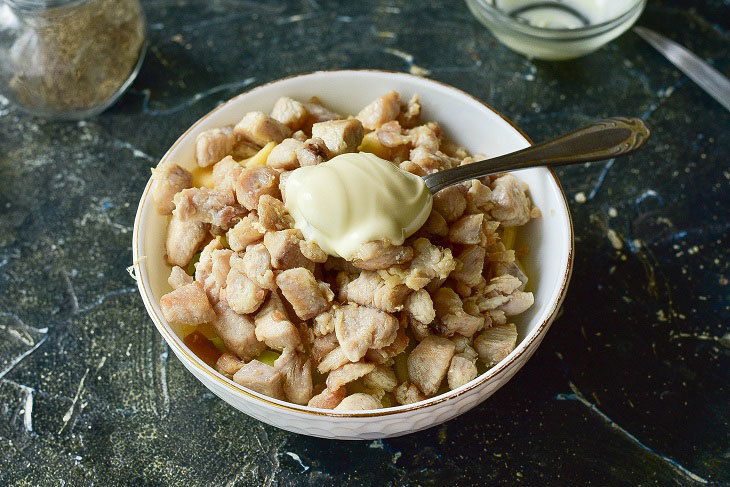 7. Pour in salt, pepper. Throw in the chopped walnuts as well. Mix everything with a spoon. You can also add any spices you like to this salad. For example, paprika, dried garlic and even fresh herbs are suitable, only it must be cut into small pieces.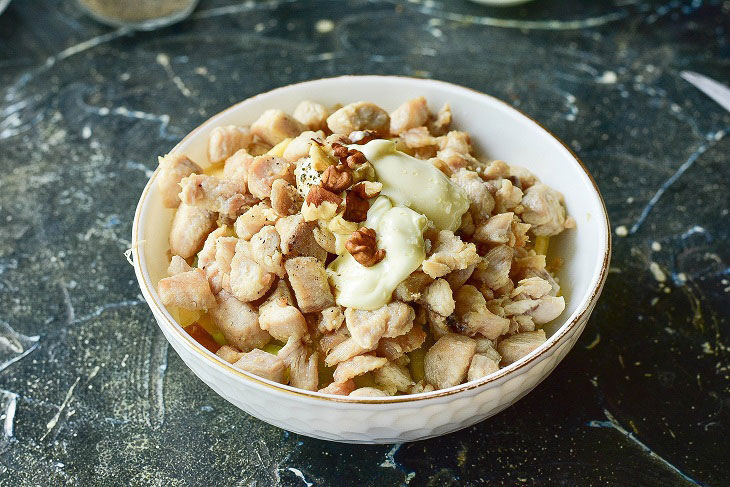 8. Now transfer the salad to the bowl. Here is such a salad "Novgorodsky" came out! As you can see, it is not difficult to cook it. Now serve it boldly to the table.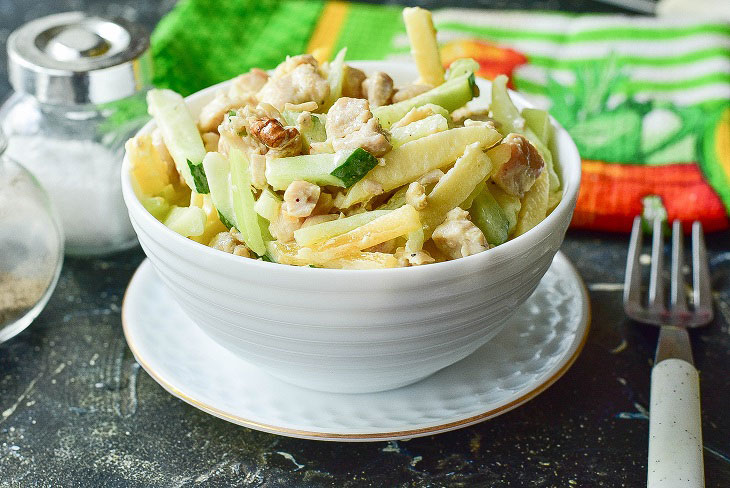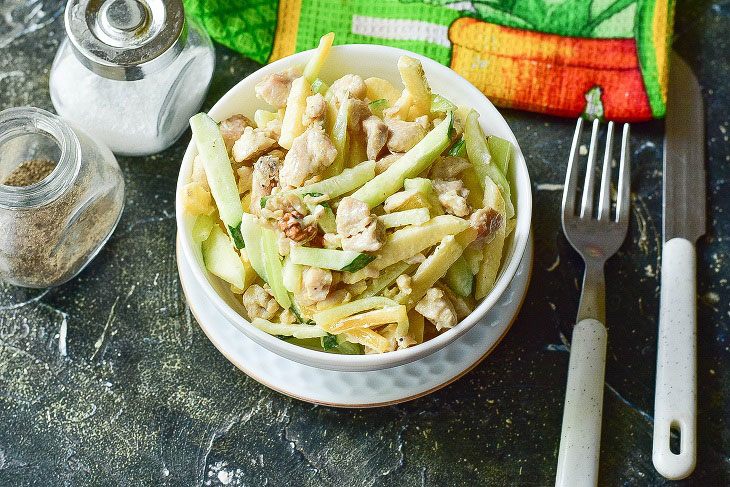 Bon appetit!