Beetroot salad "Agatha" is great for the daily menu – it is prepared from inexpensive and affordable ingredients. Most of the time it will take you to boil the beets, the rest of the ingredients will only have to be chopped. We advise you to cook beets, but do not bake, so it will turn out juicier.
Beetroot is a great vegetable for salads. It gives not only a bright look to the dish, but also a pleasant, delicate taste and aroma. Beetroot is a versatile product and goes well with many things. Today we offer to combine beets with pickles and cheese. For dressing, take a delicious mayonnaise. Beet salad "Agatha" is a harmony of tastes that you will definitely like.
Ingredients:
Beets – 150 g.
Pickled cucumbers – 80 g.
Hard cheese – 60 g.
Mayonnaise – 70 g.
Salt, black pepper – to taste.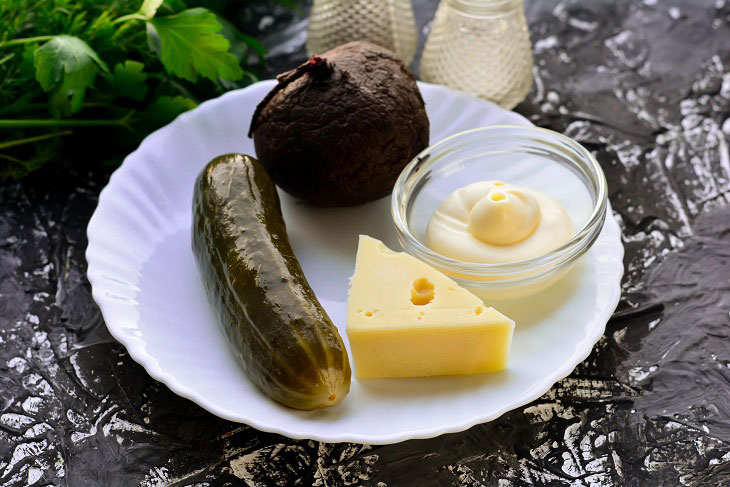 How to cook:
1. Rinse the beets, put in a saucepan, cover with water and put on the fire to boil. After 40-45 minutes, the beets will be soft. Cool it down and clean it up.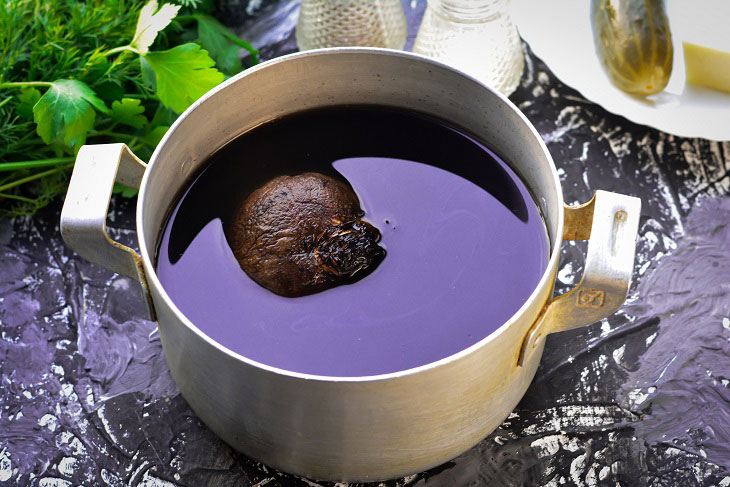 2. Then grind the beets on a grater.
You can boil the beets the evening before, and quickly prepare the salad in the morning.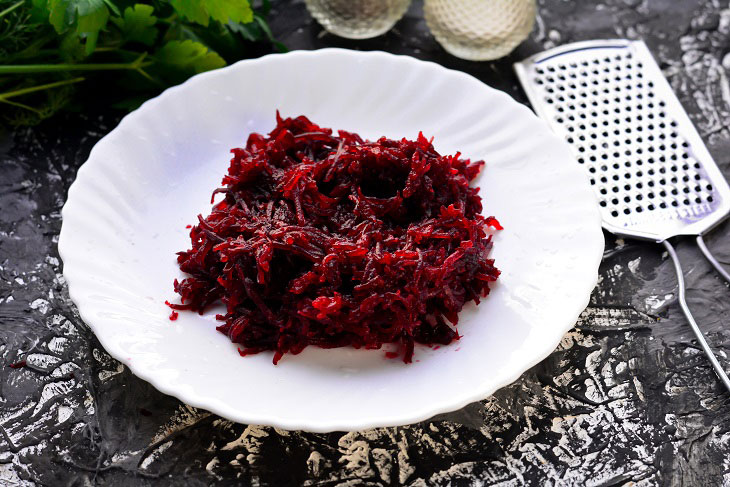 3. Cut pickled cucumbers into thin strips. Cucumbers will give a pleasant sourness to beets and salad in general.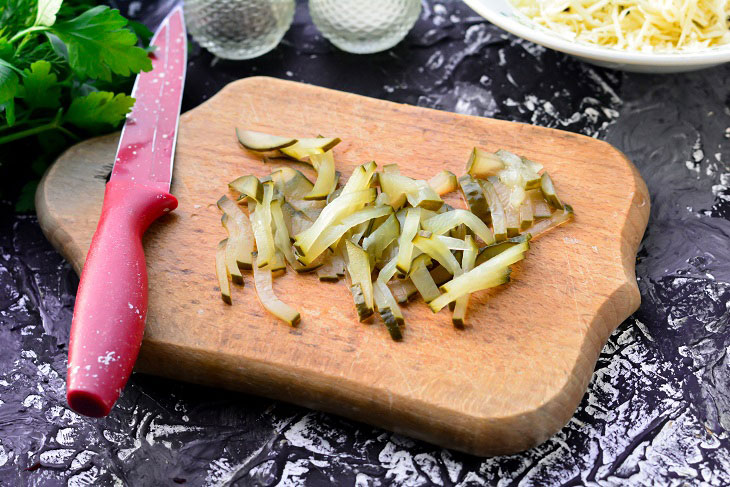 4. Hard cheese (any variety) grate on a fine grater. Cheese will give the salad a creamy taste.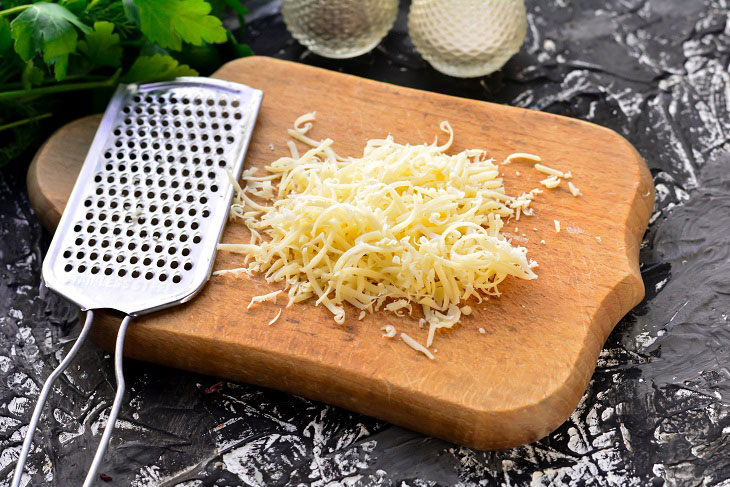 5. Pour the beets and cheese into a suitable container to make it easy to mix.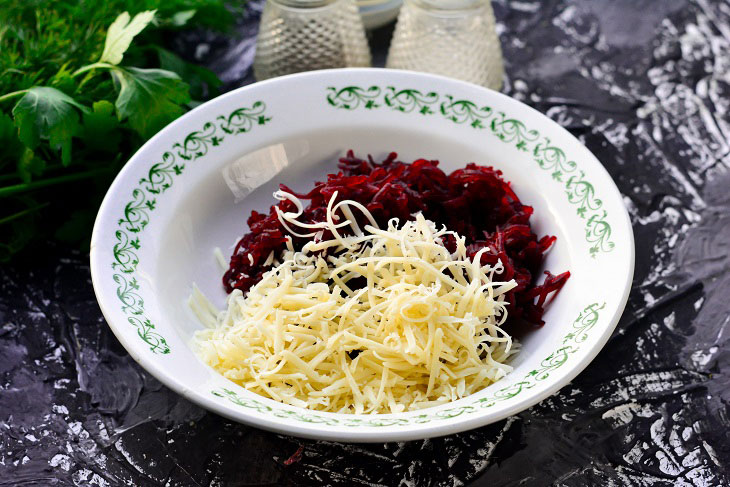 6. Add chopped cucumbers.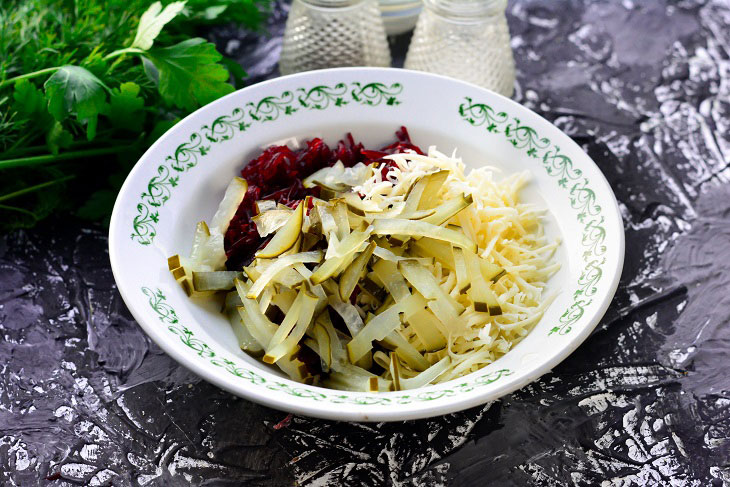 7. Dress the salad with your favorite mayonnaise.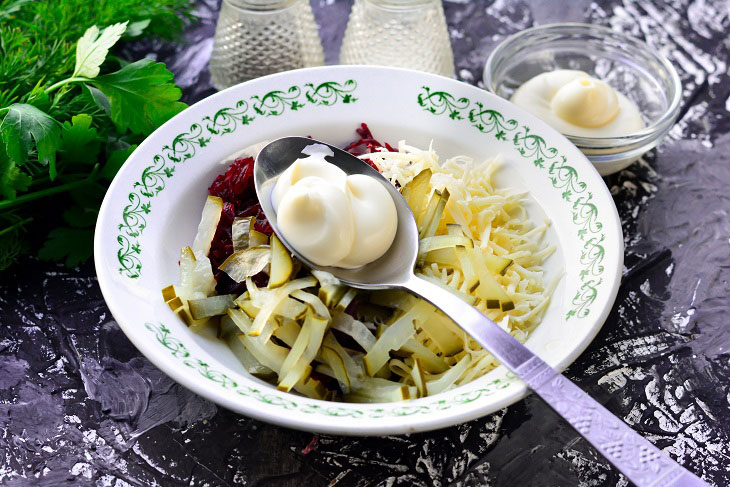 8. Add salt and ground black pepper to taste.
Do not overdo it with spices, as the salad contains pickles and cheese, and they have a rich salty taste.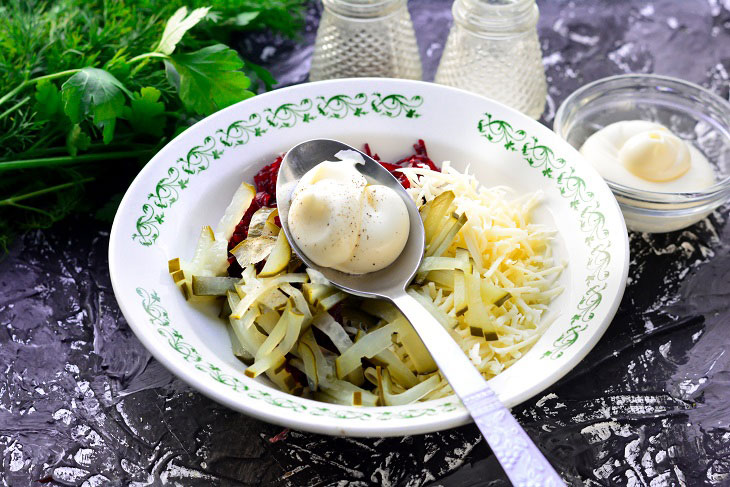 9. Mix well, the salad will become rich and fragrant. Put in the refrigerator for 15-20 minutes.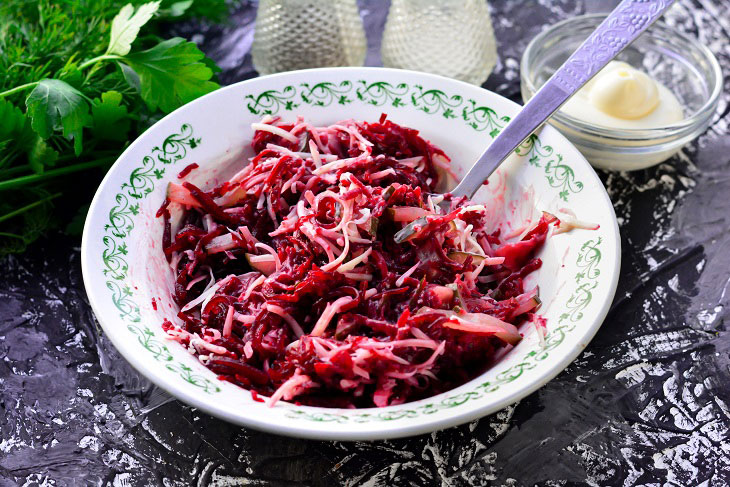 Serve the finished salad to the table. It turns out bright and very tasty. Serve the dish as an appetizer or on its own.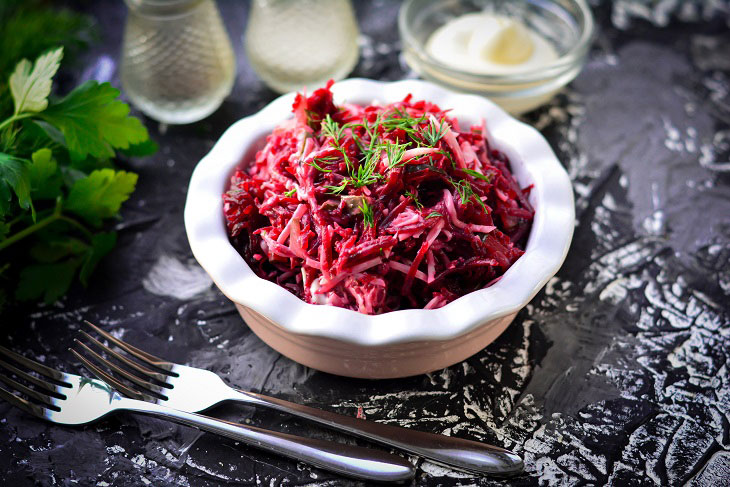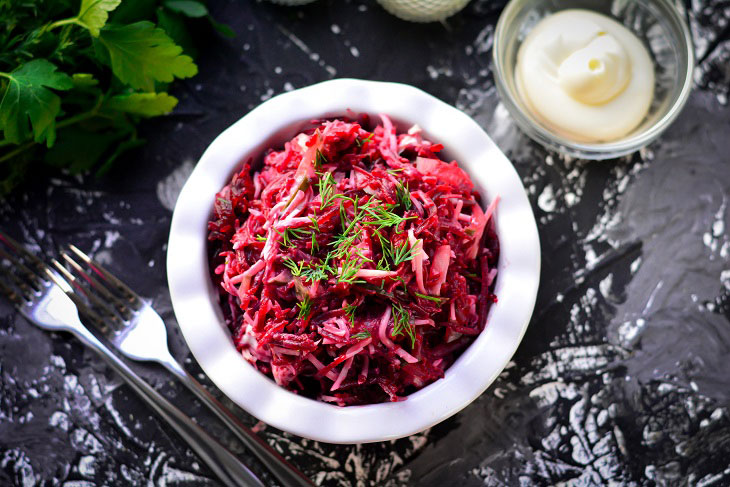 Enjoy your meal!