Beetroot caviar is a variant of an inexpensive, simple, but at the same time quite tasty vegetable dish, which is not difficult to cook. Beets, carrots and onions are first fried in vegetable oil, and then stewed with the addition of a small amount of water, tomato paste, salt and sugar (you can stew vegetables both in a separate saucepan and directly in a pan, be sure to cover it with a lid).
To prepare beetroot caviar, use dessert beetroot, so the dish will come out much tastier.
Ingredients:
Beets – 1 – 2 pcs.
Onion – 1 pc.
Carrot – 1 pc.
Sugar – 0.5 tbsp. l.
Vegetable oil – 3 – 4 tbsp. l.
Tomato paste – 1 tbsp. l.
Water – 150 ml.
Salt – to taste.
Cooking time: 40 – 45 minutes. Servings Per Container: 2.
Cooking:
1. Peel and wash all vegetables. Cut the onion into small pieces, grate the carrot on a coarse grater.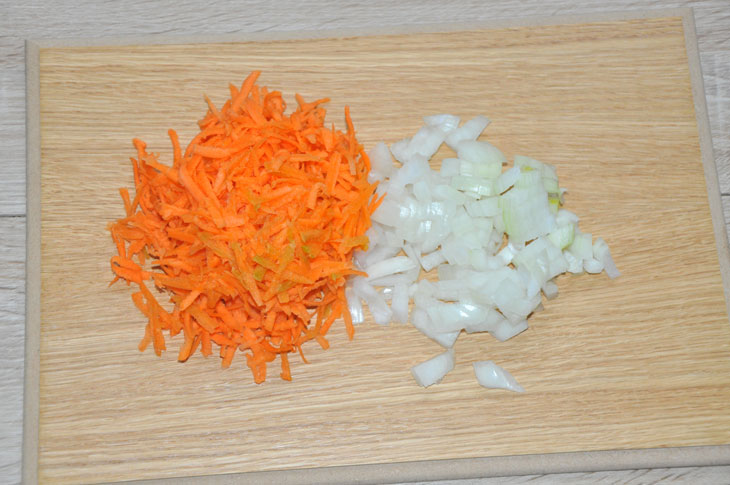 2. Pour vegetable oil into a frying pan, heat it up, put chopped onions and grated carrots, fry for several minutes over medium heat, stirring occasionally.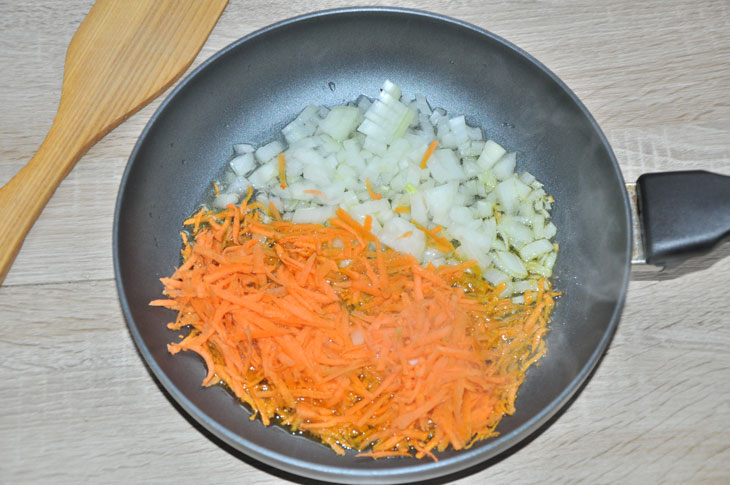 3. In the meantime, grate the beets on a coarse grater.
To prepare such caviar, use pre-boiled beets, so the cooking process will take less time.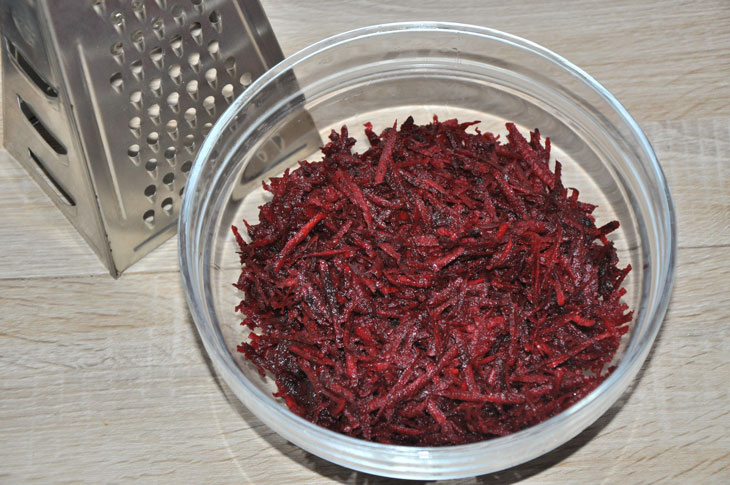 4. Add the grated beets to the carrots and onions, stir and fry over medium heat for about 10 minutes, remembering to stir the vegetables from time to time.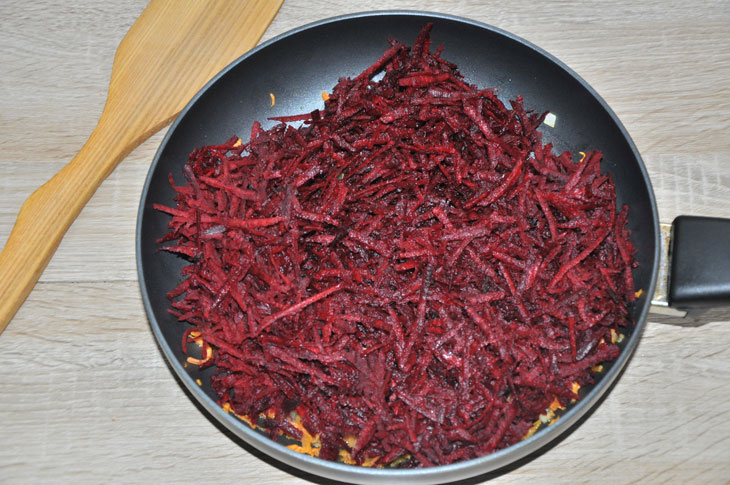 5. Next, add tomato paste to the beetroot caviar and pour out the water, mix thoroughly.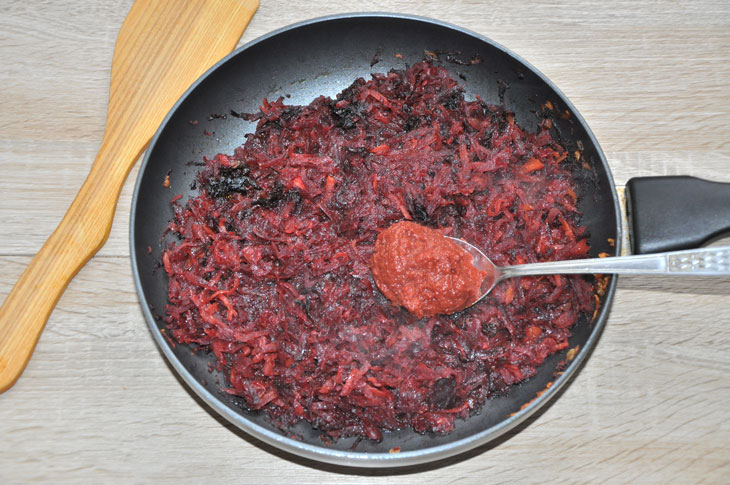 6. Add sugar and salt (if desired, caviar can be peppered), mix, cover the pan with a lid and simmer the beet caviar over low heat (with the lid covered), stirring occasionally, for about 30 minutes.
Taste it, if the caviar is damp, simmer for some more time until fully cooked (the vegetables should be soft and the liquid should evaporate).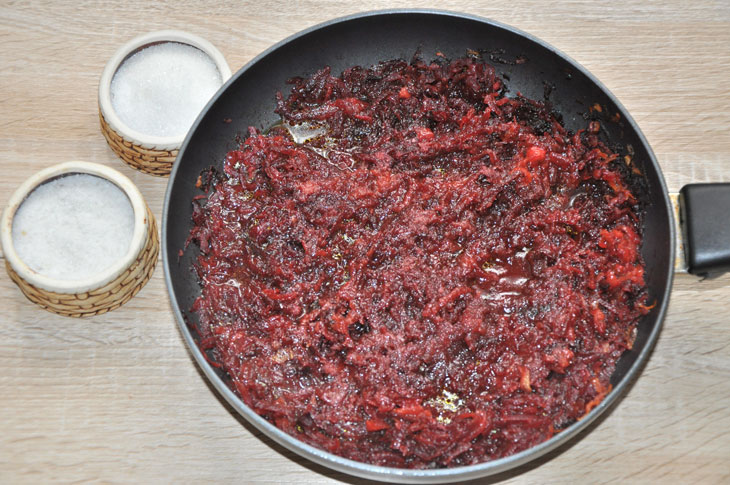 Put the finished beet caviar in a bowl and serve. This vegetable appetizer goes well with meat or a separate side dish.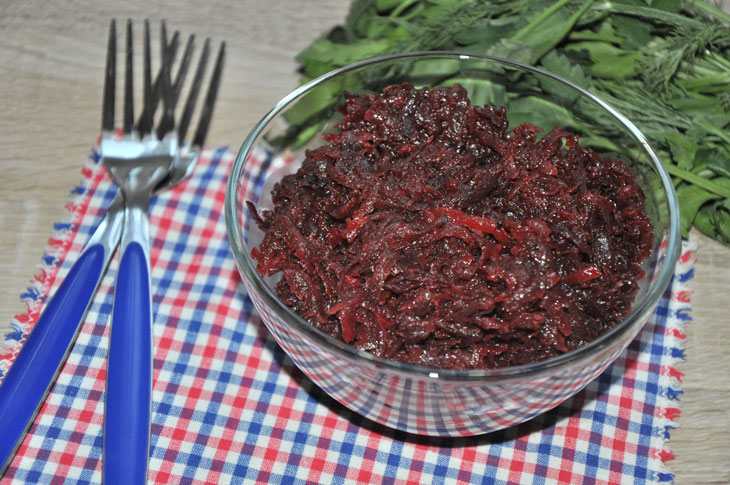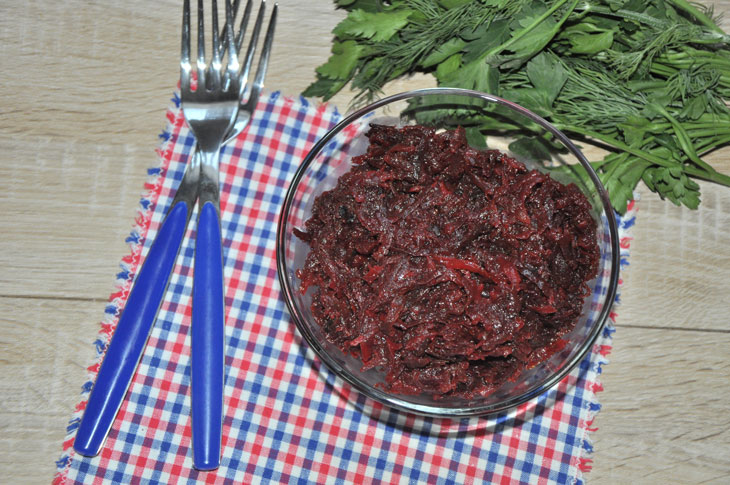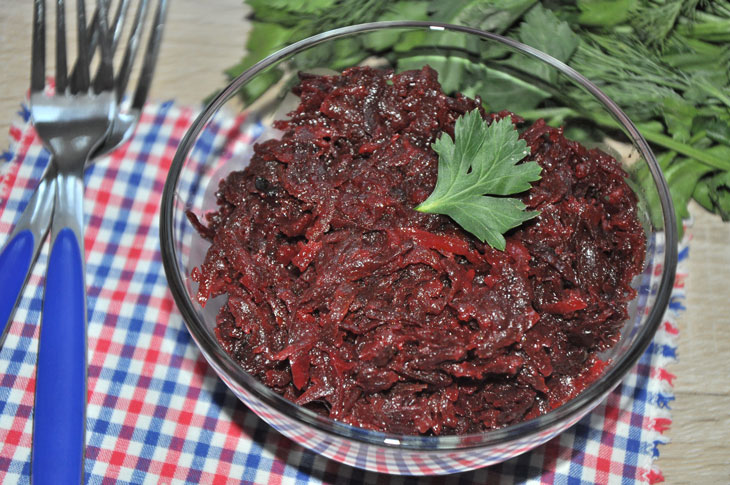 Enjoy your meal!