Cooking an interesting breakfast is not at all difficult if you arm yourself with imagination. The most familiar products can easily turn into a masterpiece. To prepare hot sandwiches in an omelette, you will need the most familiar products – cheese, sausage and chicken eggs. As for sausage, you can choose any variety from boiled to ham, you need to rely primarily on your taste. When serving, decorate the dish with herbs, as well as fresh tomatoes.
Ingredients:
Toast bread – 2 slices.
Sliced ​​sausage of any kind –
Processed portioned cheese – two leaves.
Chicken eggs – 2 pcs.
Spices and herbs – to taste.
Sunflower oil – for frying.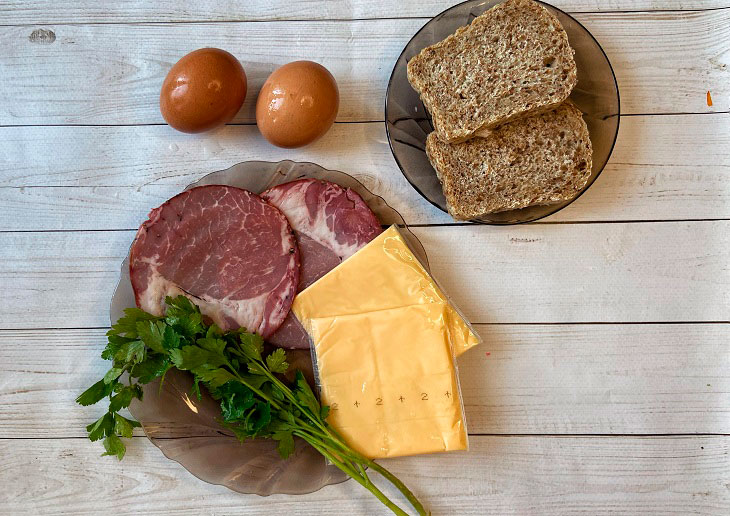 How to cook:
1. Wash the chicken eggs and beat them into a deep bowl.
If you have quail eggs, they will work too. But in this case, the number of eggs must be doubled.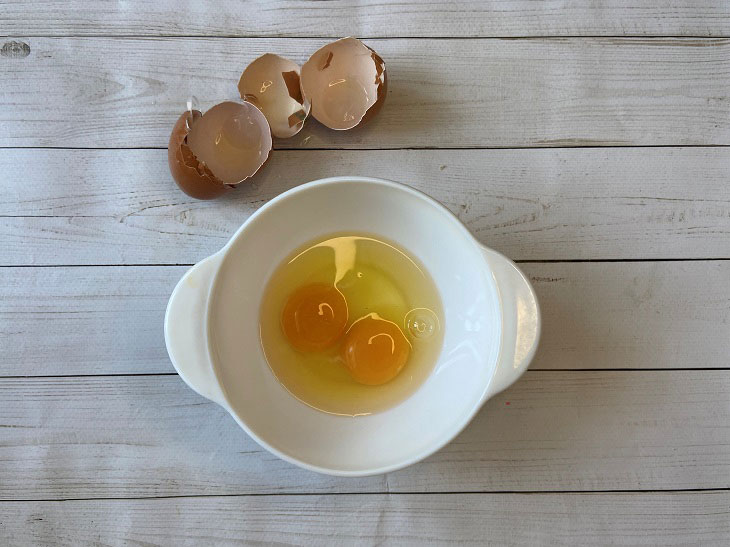 2. Also add some iodized salt and pepper to the bowl. After that, use a fork or a whisk to shake the mixture.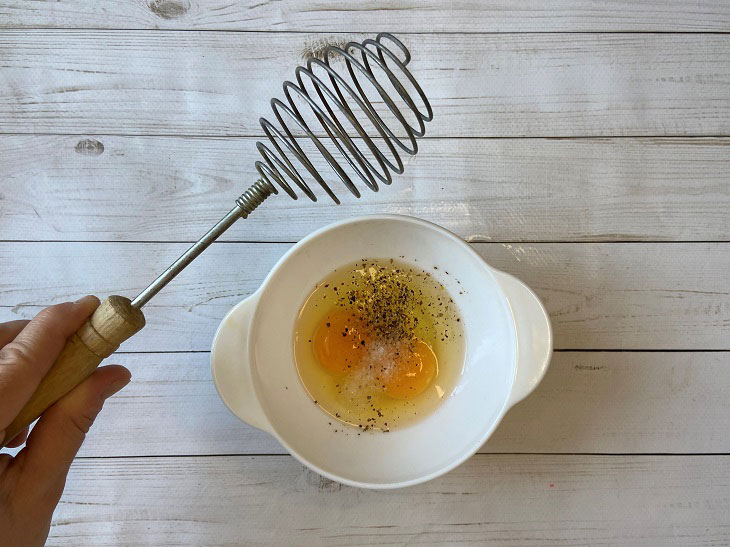 3. Pour sunflower oil into a frying pan and put on fire. Then pour in the omelette mixture so that the egg spreads over the entire surface of the pan.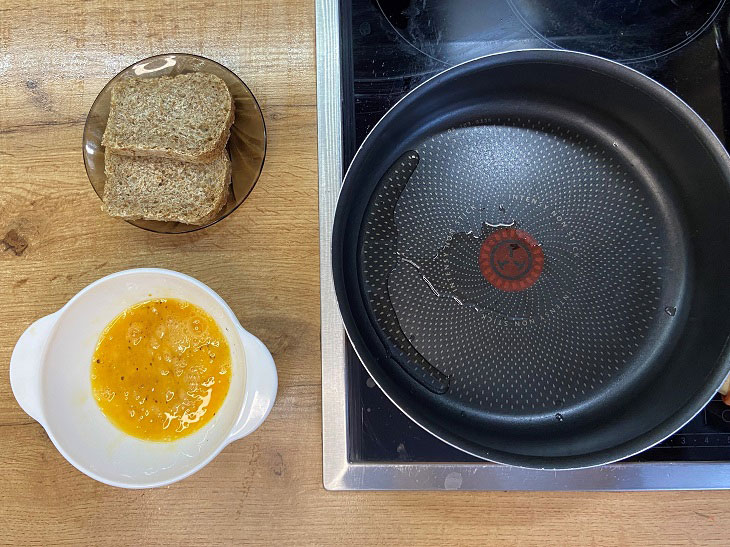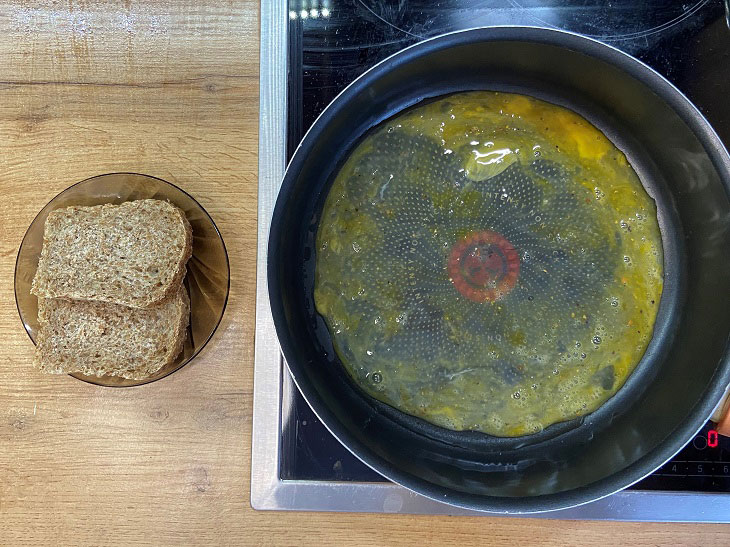 4. Until the egg is set in the center, you need to place slices of bread for toast. If there is no such bread, then you can take slices of a loaf or other bakery product.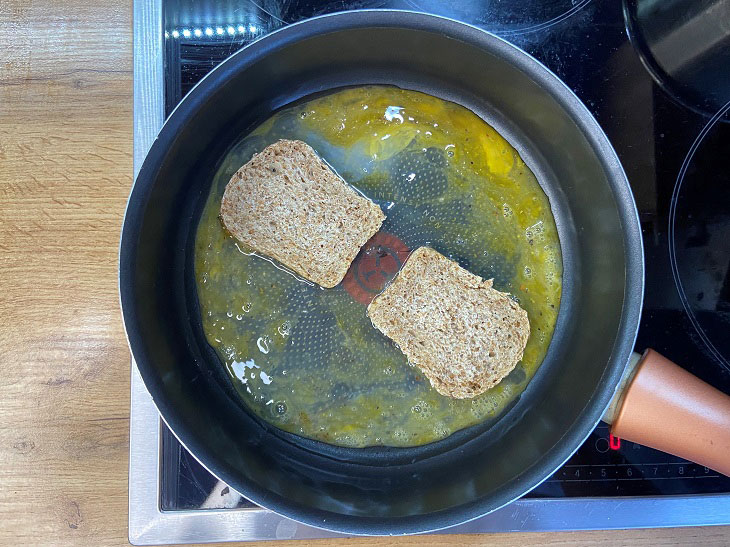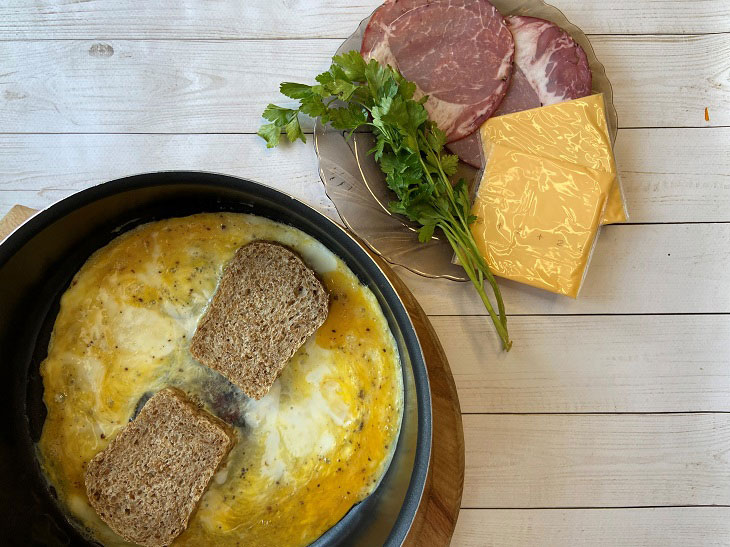 5. After a minute, when the egg is sufficiently fried, first put slices of sausage on slices of bread, and then cheese. In our case, this is processed cheese, but grated hard cheese can also be used.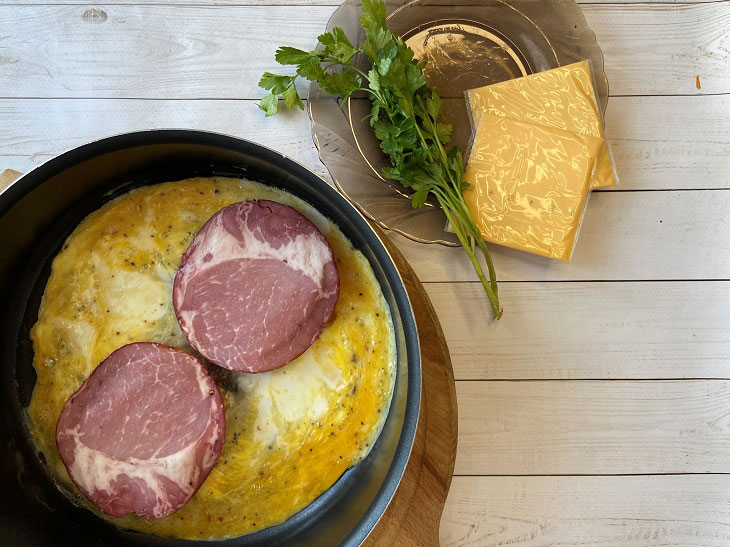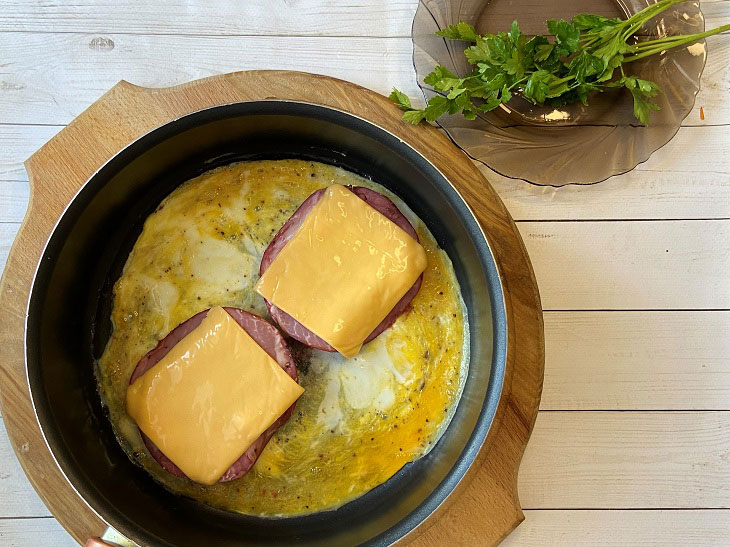 6. When the cheese has melted a little, the edges of the omelet must be tucked inward, and then the sandwich should be folded like a sandwich. That is, one slice of bread should be rendered on the other, and cheese and sausage between them.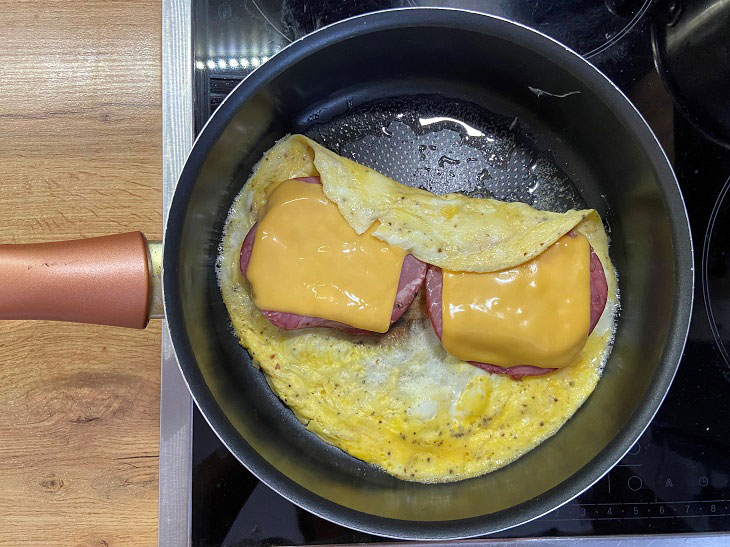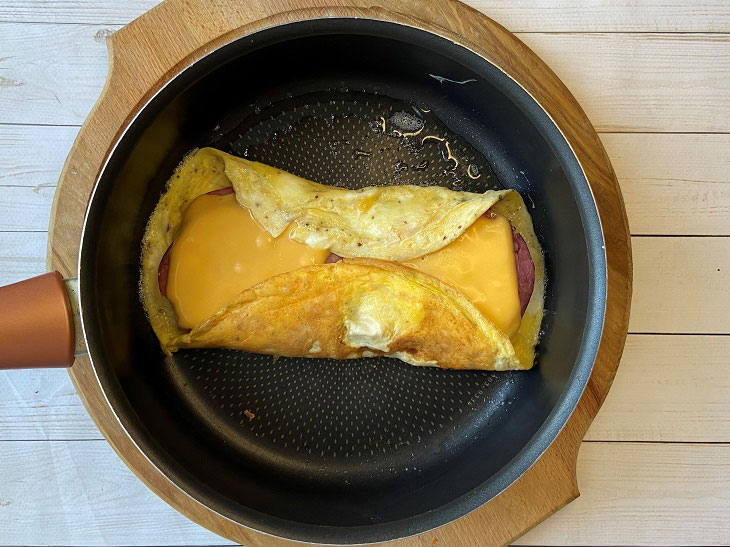 7. You can fry the omelette a little more on each side, and then put it on the lettuce leaves and put it on the table. This sandwich is good both hot and cold.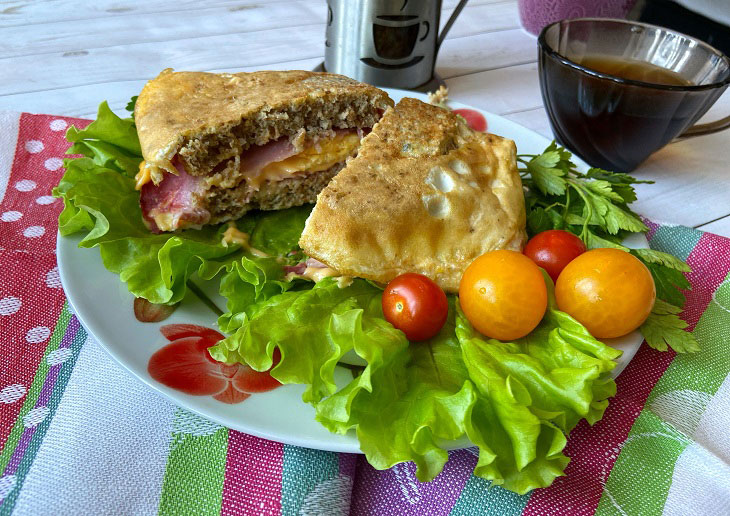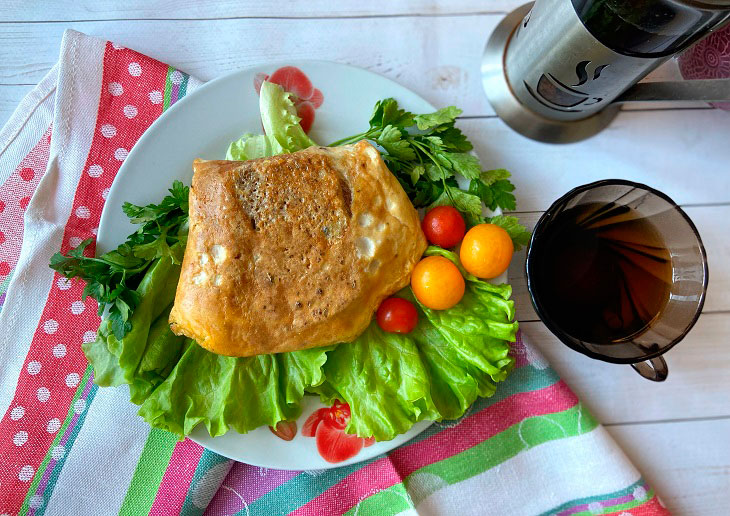 Bon appetit!